Restaurant entrepreneur aims to thank every care-home worker in Canada with a free meal – CBC.ca
Mohamad Fakih built a restaurant empire from the ground up, and COVID-19 has nearly torn it down. Yet, in a surprising contradiction, his kitchens are humming right now.
Three quarters of his Canadian-based Paramount Middle Eastern Kitchen restaurant locations are closed. And virtually all the seats inside the dining facilities that are still open are stacked up, as fear and lockdowns keep customers away. Financial losses are mounting.
But the Toronto-based business leader, with help from about a dozen long-time staff and volunteers, is cooking and packing hundreds of spiced chicken and rice dishes each day. Every one of the meals is given away free to front-line workers in long-term care homes.
"We're now at 6,000 meals, but each month we want to be doing 15,000," said the Toronto-based Lebanese-Canadian entrepreneur.
Their aim is to get one meal into the hands of every worker in the province over the next three months, and eventually reach workers across the country.
'These people are our real heroes'
The hot meals are a thank-you to personal support workers (PSWs) who have been on the front lines caring for seniors during the pandemic.
Fakih has a long history of donating meals to the community, but said he has most recently been struck by the struggle and plight of workers in long term care homes.
"These people are our real heroes, truly, because they go into these homes and they're so close to the virus, they're so close to be at risk," he said. "I know for a fact that they deserve to be paid better and they need to feel safe."
Many personal support workers make just above minimum wage and struggle to find full-time work, in spite of unprecedented demand. Many positions are still only part-time, as home operators seek to control costs.
Even full-time PSWs making the average wage in Ontario would fall short of the poverty level for a family of four in Toronto.
Two PSWs living in an Ottawa homeless shelter were recently part of a COVID-19 outbreak.
Though Fakih doesn't involve himself in the politics of PSW compensation, he said he wants to do what he can to support those who work in the most-likely setting for loss caused by COVID-19.
"Over 3,000 seniors died [in Ontario nursing homes from COVID-19] and the caregivers that looked after them feel so lonely," he said. So Fakih wanted to send those workers, "a message of love and support."
The workers face risks to their own health, as well. In Ontario, at least 10 PSWs have died after contracting COVID-19, many in long-term care homes, according to data collected by the Canadian Federation of Nurses Unions. At least one nurse and a cleaner working in long-term care have also died.
Fakih and a handful of volunteers take packaged hot meals to as many front-line workers as they can, delivering to at least two facilities a day. They often provide 300 or 400 meals daily.
Fakih has spent thousands on the meals out of his own pocket. The initiative has also received donations from others, including the Islamic Relief charity, with Paramount producing the meals at cost. It is now accepting donations to help continue the effort, with the goal of reaching every long-term care home in Ontario.
If enough money is raised, Fakih and the others behind the project hope to expand nationally.
'You melt our heart'
It took three vehicles and volunteer drivers to get the prepared meals to the Harold and Grace Baker Centre long-term care home in north Toronto recently. It was experiencing an outbreak, with COVID-19 confirmed inside the building, so staff there have been especially busy.
Vonetia Reid, a personal support worker, was the first to step out to greet the smiling faces delivering the food.
"I'm so happy to see you guys … you melt our heart, we are so thankful," she said, as tears began to flow under her face shield.
"It's not been easy," said Reid, also a union steward with Services Employees International Union Healthcare (SEIU). "It's really difficult, like for everybody."
Even before the pandemic, PSW work was challenging and often physical, with many residents needing help to use a washroom, take a shower or to eat and and drink.
Add in the deaths that have occured at hundreds of homes in Ontario alone, and the safety precautions aimed at preventing the spread of the virus, and the job can often seem overwhelming.
To acknowledge the risk and responsibility, some provinces introduced wage top-ups for long-term care workers. British Columbia, for instance, added a pay bump of up to $7 an hour and introduced guaranteed hours.
Ontario also announced a pandemic wage increase of $3 an hour, but many PSWs like Reid say months after that announcement, they have yet to see the increase.
Against the fatigue and loneliness, the quick drop-off of free meals — and the smiles that come with them — go a long way, according to nurse Alisa Abdul Qadir.
"When you're feeling down, such things make you feel inspired," she said. "To know you have the support. You have somebody to carry you. You have somebody to boost you up."
Fakih disagrees with her, at least to some extent.
"I believe that you're supporting us, and we're here to say thank you," he told Reid and Qadir.
For all the complexity of the world's woes and the challenges brought on by COVID-19, Fakih has a simple message: "I think the solution of the world today, with all these problems, is having more people doing good things."
And he's not one to sit still. As soon as nearly 150 meals were dropped off at one home, he was on his way to the next. And he says he plans to keep doing the same thing for as long as the group has the funds and the need exists.
---
Watch full episodes of The National on CBC Gem, the CBC's streaming service.
'It was a boondoggle': Chaotic scenes in hotel quarantines frustrate travellers – CTV News
SASKATOON —
Travellers say they're frustrated by long wait times to book hotel quarantines and chaotic service during their stays.
Raymond Truesdale recorded a now-viral video of a crowd of hotel guests yelling at staff in a government-sanctioned hotel in Toronto on Friday. They said they hadn't been fed for hours and weren't getting clear answers from the front desk.
"It was a boondoggle. Pandemonium. You could see people really frustrated and I don't blame them" he told CTV News in a video interview.
Truesdale, who is returning from a work trip in Tennessee, explained that fellow travellers were exhausted from 12- to 14-hour flights from overseas.
The new hotel stay requirement — which can cost between $1,000 and $2,000 depending on the hotel — began on Monday. All incoming air travellers to Canada must spend at least three days in one of the government's approved hotels, at their own expense, as they await results of a COVID-19 test they were required to take when they landed in Canada.
A lack of bottled water and hot, prompt meals were two of many issues travellers say they faced, as well as poor service, minimal hotel security, and poor communication.
Arunthia Urmi, who stayed at a Holiday Inn in Toronto, told CTV News she wasn't given any utensils with her late dinner and was running out of bottled water.
"I was so hungry. I called so many times," she said, recalling her attempts to get more water from staff. "They said, 'we can only give with meals, dinner and lunch, one bottle [each]. Other than that, you drink from the tap.'"
Jordan Evans, who flew in from Arkansas to be with her partner in Montreal, said at her quarantine hotel, she was given extra bottled water after waiting for more than six hours.
"[My supper] was cold. It was not what I ordered and they didn't put a beverage in there. So I didn't have a drink," she told CTV News in a video interview, adding that her breakfast was only two small drinks, a yogurt cup and two pieces of bread.
The Hotel Association of Canada told CTV News the health and safety of its guests is its top priority.
"The health and safety of guests and staff is our top priority. We will continue to implement the advice of public health experts including the best practices provided by PHAC for those specific hotels," a spokesperson said in an email, adding that every hotel is operated individually.
"The cost of each stay will vary between hotels, with additional fees for meals, augmented security, supervised movement to outdoor areas, designated transportation, and additional infection control measures."
The mandatory, non-refundable hotel stay — which some travellers have skirted — requires travellers to show proof of their hotel booking before boarding their flight.
With no online option, the only way to book a room is through a dedicated phone line run by the Public Health Agency of Canada. But the influx of calls has clogged the lines, with many travellers experiencing frequent dropped calls and wait times of up to 16 hours.
'I'M NOT ANGRY… I JUST WISH THE MEASURES WORKED'
David Anjo, who is moving back to Canada in July after 10 years of living in Vietnam, was unsuccessful in booking a hotel after spending half a day trying.
"The experience calling on a phone system that really wasn't designed from the get-go to be very effective has been pretty frustrating," Anjo told The Canadian Press. "There's no doubt in my mind they could have done this a lot better."
Dr. Rosa Wu, a psychotherapist who lives in the Vancouver area and returned from Taiwan to deal with a family health scare, said it took her husband three tries and nearly 10 hours to get through to an agent.
"I'm not angry at the fact that we have to do this," she told The Canadian Press, from her room at the Westin Wall Centre, Vancouver International Airport. "I think it's about time Canada implemented strict measures. I just wish the measures worked."
The phone line received 20,000 calls on Feb. 19, the first day it was introduced, the Public Health Agency of Canada told CTV News earlier this week. That figure was 15,000 on Feb. 20 and 10,000 on Feb. 21.
Wu said she ended up paying $2,000 for three nights, despite receiving her negative test result after the first day. She didn't anticipate following the rules would prove this difficult and said travellers like her — who didn't go abroad for vacation — have paid the price for a chaotic rollout of the quarantine program.
Megan Kat, a spokeswoman for American Express Global Business Travel, which is running the phone line for hotel bookings, said the company was aware of the high volume of inquiries and the wait times that callers were experiencing.
"We will continue to work with the Public Health Agency of Canada to mitigate caller wait times and provide the necessary support to those people arriving in Canada that need to book a hotel room," Kat told The Canadian Press.
Without having proof of hotel bookings, some travellers to Canada have been outright barred from boarding planes by airport staff across the globe, including in Zimbabwe and Albania, according to reporting by CTVNews.ca and The Canadian Press.
The hotel-stay quarantines are part of the federal government's attempts to crack down on non-essential travel amid increasing concern about more infectious variants of COVID-19.
"I'm just hoping that they'll figure out something more efficient, in terms of booking the hotels," Wu said, "because right now, it's a complete disaster."
With files from The Canadian Press
Health Canada received more Johnson & Johnson data on same day as U.S. approval – CBC.ca
Health Canada on Saturday received additional data required to inform its decision on Johnson & Johnson's COVID-19 vaccine — the same day the shot was approved in the United States.
"We were waiting on some manufacturing data, and that came in yesterday. So we're starting to look at that," Dr. Supriya Sharma, Health Canada's chief medical adviser, said Sunday on Rosemary Barton Live.
"It's really difficult to predict exactly when we might make a final decision because it really depends on that data. But we're looking at … the next couple of weeks."
The data received on Saturday is what health regulators need to ensure that "every dose of the vaccine that comes off the production lines meets quality standards," Sharma wrote in an email to CBC News.
The approval timeline depends on that information, but it also depends on whether regulators need to discuss any questions that arise with the manufacturer. Work that happens in the final stages of review — including finalizing a risk-management plan for monitoring the vaccine after authorization — must also be completed.
The two-week approval target takes those steps into consideration but doesn't account for unexpected issues that could crop up, Sharma said.
The government authorized the use of a third vaccine, the Oxford-AstraZeneca shot, on Friday.
WATCH | Johnson & Johnson vaccine approval could come in the next couple of weeks:
Health Canada's chief medical adviser, Dr. Supriya Sharma, said the agency is waiting on manufacturer data to make a determination on Johnson & Johnson's single-dose COVID-19 vaccine, but contingent on that data, approval could come in the next few weeks. 9:23
Single-dose shot makes for easier rollout
In a global trial, the Johnson & Johnson vaccine, which was cleared by the U.S. Food and Drug Administration (FDA) on Saturday, was found to be 66 per cent effective at staving off moderate to severe illness and was 85 per cent effective at preventing the most serious outcomes.
Canada has ordered 10 million doses of the vaccine, with options for up to 28 million more.
The best vaccine for an individual is [the] one that you can get.– Health Canada chief medical adviser Dr. Supriya Sharma
"In terms of the committee meeting that the FDA had, we had observers there as well, so all of that helps make for a more efficient review," Sharma told CBC chief political correspondent Rosemary Barton.
While the vaccine was approved as a one-shot regimen, the company is also testing the efficacy of administering two doses of its product.
"If a vaccine is only only dose, then that makes it easier for administration. You don't have to do the followup to record people and track them down to get the second dose," Sharma told Barton. "So all of that helps, but what really helps the most is getting as many vaccines authorized and get that supply in as quickly as possible."
Not a question of 'good' and 'bad' vaccines
Now that more vaccines are earning approvals, Sharma said a "narrative" has emerged where people assume one shot confers better protection than another.
Efficacy, she said, simply means determining whether "something does what it's supposed to do." As far as COVID-19 vaccines are concerned, that means comparing one group of people who receive the shot against another group of people who didn't and contrasting the number of cases in both groups.
"When we look across all the vaccines, the major five that are under review and authorized, if you look at that subsection that matters most — severe disease, hospitalizations, dying of COVID-19 — all of these vaccines are equally protective," Sharma explained.
The chief medical adviser cautioned against pitting one shot against another, something she said can only happen in a "head-to-head" trial, which would see two vaccines being tested together in the same trial.
"The best vaccine for an individual is [the] one that you can get. That's pretty simple," she said.
"For people who are sitting back and waiting for another vaccine, I would say the longer, and the more people, who do that, the more we're all going to be sitting at home if we're lucky to have a home."
You can watch full episodes of Rosemary Barton Live on CBC Gem, the CBC's streaming service.
The latest news on COVID-19 developments in Canada – Richmond News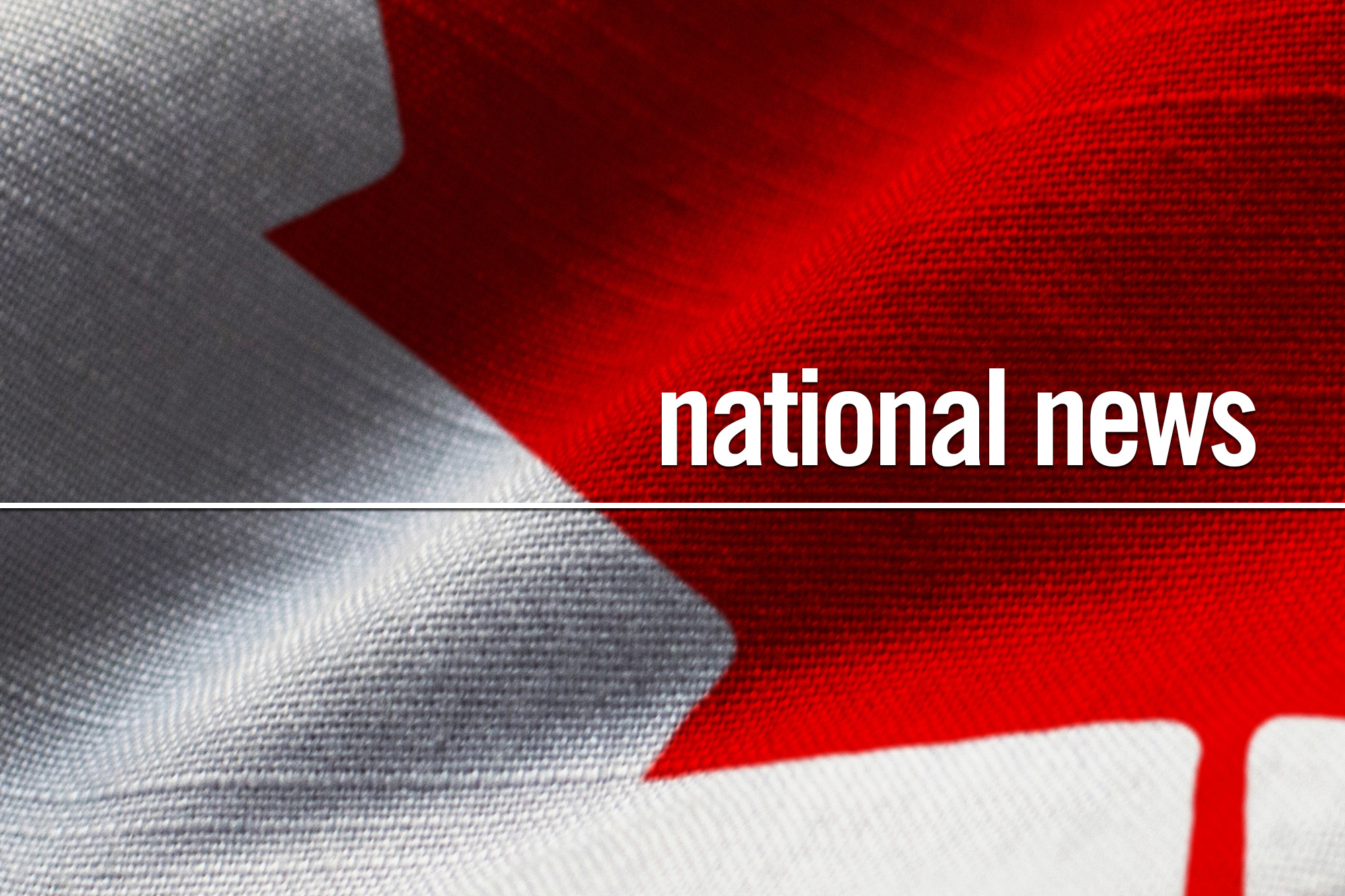 The latest news on COVID-19 developments in Canada (all times Eastern):
3 p.m.
Saskatchewan is reporting 141 new COVID-19 cases today, but no new deaths linked to the virus.
The province says its seven-day average of new cases is 146, which it says works out to 11.9 new cases per 100,000 people.
There were 1,662 COVID-19 vaccine doses administered in the province on Saturday, raising the total number to 78,226 delivered so far.
—
2:05 p.m.
Manitoba is reporting two new deaths in people with COVID-19.
One was in his 80s, the other was in her 90s, and both were from the Winnipeg health region.
The province says there were 50 new COVID-19 cases diagnosed as of 9:30 a.m. this morning.
Most of Manitoba's new cases are in the Winnipeg and Northern health regions, with each recording 21 new infections.
So far, the province says it has recorded five cases of the virus variant first identified in the United Kingdom.
—
1:50 p.m.
Nova Scotia is reporting three new cases of COVID-19 in the province today.
Health officials say the cases are spread out across the province, with the central, eastern and northern regions each recording one new infection.
Officials say one of the cases is a close contact of a previous case, while two are related to travel outside Atlantic Canada.
Nova Scotia has 38 active cases of COVID-19, with two people currently in hospital.
—
1 p.m.
Health authorities in Newfoundland and Labrador have diagnosed seven new cases of COVID-19 today, bringing the total number of active infections to 262.
The province says all seven cases are in the Eastern Health region, which includes St. John's.
Officials say four of the infections were identified in individuals aged 20 to 39, while one patient was under 20 years old, one was aged 40 to 49 and one was aged 50 to 59.
The new cases identified include three females and four males.
Officials say there are currently 10 people in hospital with COVID-19, with six of those patients in intensive care.
—
11:30 a.m.
Quebec is reporting 737 new cases of COVID-19 and nine additional deaths due to the virus.
Four of the deaths occurred in the last 24 hours, while the rest took place earlier.
Hospitalizations rose by two to 601. Of those, 117 patients are in intensive care, which is five more than a day earlier.
The province gave 12,469 doses of vaccine on Saturday for a total of more than 432,000 since the pandemic began.
—
11 a.m.
Health officials in New Brunswick say a 90-year-old resident of an adult residential facility in Edmundston has died as a result of underlying complications including COVID-19.
The case brings the total number of deaths in the province related to the novel coronavirus disease to 27.
Chief medical officer of health Dr. Jennifer Russell says the loss of another New Brunswicker is a sad moment for the province and is something that never gets easier.
The number of active cases in New Brunswick stands at 38, with one patient currently hospitalized in intensive care.
—
10:45 a.m.
Ontario is expanding its list of vaccine recipients to include those experiencing homelessness even as it passes a bleak new milestone in the fight against COVID-19.
The province has officially logged more than 300,000 COVID-19 infections since the start of the pandemic and is just shy of 7,000 total deaths.
Ontario added 1,062 new infections to its count today for a total of 300,816, while 20 new deaths bring the overall toll to 6,980.
Meanwhile Toronto says it willbegin vaccinating residents of its shelter system this week after getting the green light from the province over the weekend.
—
This report by The Canadian Press was first published Feb. 28, 2021.
The Canadian Press