Rethink allowing bars to resume serving indoors during Stage 3, OMA tells Ford government – CBC.ca
Premier Doug Ford's government should rethink allowing bars to resume serving customers indoors as a large swath of the province enters Stage 3 of the COVID-19 reopening plan, the Ontario Medical Association says.
In a statement released Friday, the OMA says that while reopening the economy is important for Ontarians' financial, social and developmental needs, it is not an "all or nothing situation," adding that bars have been shown to fuel the spread of the novel coronavirus in other parts of Canada and in other countries.
"A balanced approach that considers the risk of disease transmission in different settings is essential to ensure a successful reopening that keeps safety a top priority," the statement reads.
Last week, CBC Toronto reported the province's Stage 3 reopening plans, which will allow for activities such as indoor dining in restaurants, live performing arts shows and the reopening of movie theatres and playgrounds — albeit with significant health and safety measures in place, including physical distancing, enhanced cleaning protocols and Plexiglas barriers.
The province officially moved into Stage 3 Friday, with the exception of the Greater Toronto and Hamilton Area, the Niagara Region and Windsor-Essex, which will remain in Stage 2 for now.
Reopening bars 'carries significant risk'
"The evidence from other jurisdictions is that the reopening of bars carries significant risk," said OMA president Dr. Samantha Hill.
"When people consume alcohol, inhibitions are lowered, making them much less likely to practise physical distancing, proper masking behaviours and good hand hygiene. Indoor locations with decreased air ventilation present a particularly high risk of transmission."
In a tweet Friday, the Alcohol and Gaming Commission in Ontario (AGCO) said it will be teaming up with the city to increase inspections this weekend.
"Given recent examples of bars in Toronto violating the restrictions set out in the Emergency Management and Civil Protection Act, the AGCO, @cityoftoronto and @TorontoPolice will be teaming up to increase inspections of liquor licensed establishments in the city this weekend," the tweet reads.
In the statement, the OMA also noted recent outbreaks tied to indoor bars have been occurring around the world with recent examples, not only in other countries, such as Spain, Britain and the United States, but also in Quebec.
"Here in Canada, we have seen a spike in cases in Montreal many of which can be traced back to bars." the statement reads. "New cases linked to bars have jumped from 30 to 45 in one day and that number is expected to rise."
"It is important to note that in many of these cases, the bars were following public safety guidelines and yet transmission still occurred." the statement reads.
"We know how important reopening is for business and Ontario's economy and we strongly urge the government to learn from other jurisdiction's mistakes when it comes to reopening bars," said OMA CEO Allan O'Dette. "We need to keep moving forward but caution is needed as we can't afford another full lockdown."
The OMA recommends that anyone experiencing symptoms of COVID-19 self-isolate and get tested.
COVID restrictions in Halifax area to stay in place until at least Dec. 16 – HalifaxToday.ca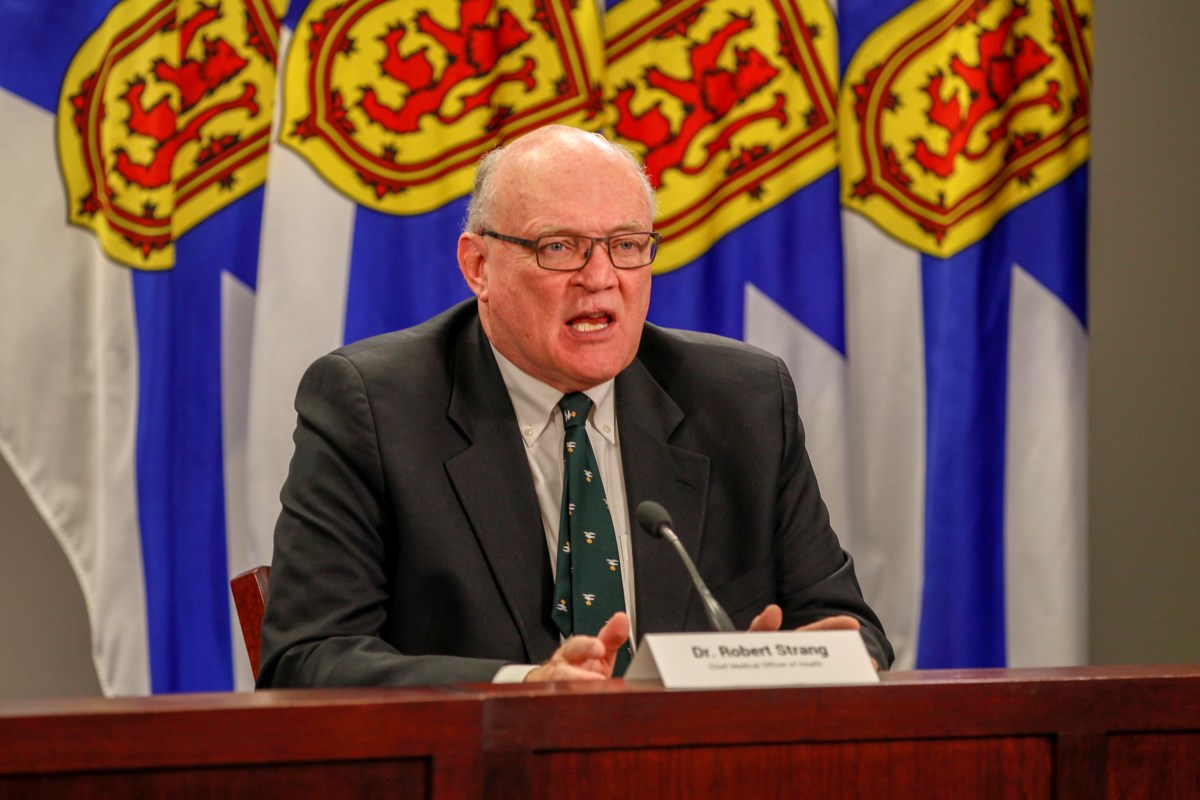 Restrictions put in place last Thursday to try and reduce the spread of COVID-19 in the Halifax area will remain in place until at least Dec. 16.
It was originally hoped they could be lifted after two weeks, but at a Friday briefing, Dr. Robert Strang said more time is needed to get the number of cases to drop.
"This means that bars and restaurants will remain closed. Fitness facilities, gyms, studios etcetera will also remain closed. Retail operations will remain at 25 per cent of legal capacity and only essential travel in and out of the affected areas in Halifax is allowed," said the province's chief medical officer of health.
"So for school, for work, for medical appointments, for necessary legal reasons such as child custody arrangements, travel is allowed," Strang explained. "Any other types of travel that are deemed non-essential, we are asking people to not do that."
The gathering limit remains capped at 5.
The affected area is considered to be the western half of HRM, along with Elmsdale, Enfield and Mount Uniacke in Hants County.
Strang said the province continues to see double-digit cases on a daily basis and the modelling suggests that will continue for several more days.
"Public Health still has 1,178 open investigations and the number of close contacts for each case remains high," he said.
He added he understands these restrictions are difficult, especially as we all prepare for the holidays.
"But that's precisely why we're doing what we're doing now," Strang explained.
"I can't make any promises about where we'll be in three weeks, but what I can tell you is, the more we buckle down and stay tight right now and for the next couple of weeks, the better position we'll be in to be able to have some slight relaxation as we enter the holiday weeks."
80 New Cases Of COVID-19, 1 New Death, 2 New Outbreaks In Windsor Essex As Of Saturday – windsoriteDOTca News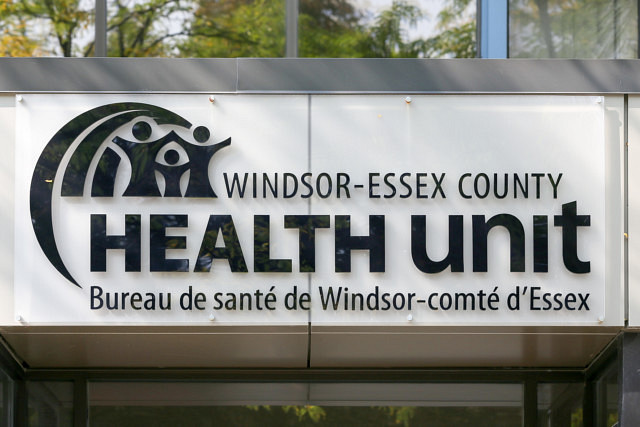 The Windsor Essex County Health Unit has announced 80 new cases of COVID-19 as of Saturday, bringing the local total to 3,941.
Cases increased from 3,864 on Friday December 4th to 3,941 on Saturday December 5th and 427 cases of COVID-19 are currently active in Windsor-Essex.
Saturday's 80 new cases is the highest daily increase in cases since June 28th.
Article Continues Below Local Sponsor Message
The Health Unit says 9 cases are close contacts of confirmed cases, 2 cases are community acquired, 2 cases are agri-farm workers, 1 case is a healthcare worker, and the origins of 66 cases are still being investigated.
They say 3,431 people locally have recovered (an increase of 73 recoveries today).
There has been one new death from COVID-19 in Windsor Essex as of Saturday bringing the local death toll to 83. The Health Unit says a man in his 80s from the community passed away.
As of Saturday, the Health Unit lists 28 hospitalizations: 21 people in acute care (1 new today), and 7 people in the ICU with confirmed cases of COVID-19 in Windsor Essex. Thirteen hospitalizations are listed at Windsor Regional Hospital.
Long-term Care / Retirement Home Outbreaks
As of Saturday, there is one new outbreak and five long-term care/retirement homes remain under outbreak:
Devonshire Retirement Residence (Windsor) has 0 resident cases and 1 staff case (new outbreak today)
Chartwell St. Clair Beach (Tecumseh) has 1 resident case and 0 staff cases
Village of Aspen Lake (Windsor) has 0 resident cases and 1 staff case
Chartwell Royal Oak Residence (Kingsville) has 0 resident cases and 2 staff cases
Leamington Mennonite (Leamington) has 0 resident cases and 2 staff cases
Riverside Place (Windsor) has 17 resident cases and 3 staff cases
Iller Lodge (Essex) has 18 resident cases and 3 staff cases
Workplace Outbreaks
As of Saturday, there is one new outbreak and eight other workplaces remain under outbreak:
3 outbreaks at agri-farms in Leamington
1 outbreak at a health care and social assistance workplace in Lakeshore
1 outbreak at a health care and social assistance workplace in Windsor (new today)
1 outbreak at a finance and insurance workplace in Leamington
1 outbreak at a manufacturing facility in Windsor
1 outbreak at a manufacturing facility in Kingsville
1 outbreak at a place of worship in Leamington
School Outbreaks
As of Saturday, three schools remain under outbreak:
Corpus Christi Catholic Middle School – Central Park Athletics Campus
W.J. Langlois Catholic Elementary School
Frank W. Begley Public School
Community Outbreaks
As of Saturday, there is one community outbreak:
Hospital Outbreaks
As of Saturday, there are two hospital outbreaks:
Hotel-Dieu Grace Healthcare
Windsor Regional Hospital
Alberta enters Friday with COVID-19 highs in daily and active cases, hospitalizations – CTV Edmonton
EDMONTON —
After setting new records for daily and active cases and hospitalizations multiple times this week, Alberta broke yet another COVID-19 milestone on Friday.
Dr. Deena Hinshaw reported 1,828 cases of the disease from more than 17,200, equalling Alberta's highest positivity rate of the pandemic so far: 10.5 per cent.
"This positivity rate is a grim milestone and one that should concern us all," the chief medical officer said.
"I want to stress the seriousness of the rise in cases numbers we are seeing, and how crucial it is that we reduce the spread and bend the curve back down."
There are now 18,243 coronavirus cases in Alberta, with 99 of 533 hospital patients in ICU.
The province also reported 15 more COVID-19 deaths, raising the fatal count to 590.
Hinshaw encouraged Albertans to behave this weekend, avoid crowds and opt for curbside pickup, if possible.
"By resisting the urge to socialize this weekend and limiting your close contact with others, you are not only protecting yourself and those closest to you from the virus, but you are playing a critical role in helping to break chains of transmission, which can save lives."
FIELD HOSPITALS AND CONTACT TRACERS
Alberta Health Services is hiring more contact tracers and planning for the scenario of having to open field hospitals in Edmonton and Calgary in case they need more bed space as cases and hospitalizations see a sharp rise.
AHS president and CEO Dr. Verna Yiu, who joined Dr. Hinshaw in Friday's briefing, said there isn't a current need for these pop-up hospitals and called it a contingency plan.
"It is clear that Alberta's healthcare system is under significant stress, given the increasing numbers of COVID-19 cases in the province and AHS must prepare for all scenarios. This plan is part of our ongoing proactive pandemic response planning and is one of several initiatives that will ensure our healthcare system can meet increased demand caused by COVID-19."
AHS is also still looking to hire more contact tracers to keep up with new cases. It currently employs 900 and wants to double up that number by the end of the year.
When new infections saw a large increase in recent weeks, Hinshaw did away with contact tracers calling every new case and asked them to prioritize vulnerable Albertans.