US Economy Finishes 2019 Strong – DTN The Progressive Farmer
The government's estimate Friday that GDP grew at a 2.1% annual rate in the July-September quarter was unchanged from its previous estimate. Though the overall growth figure was unchanged, some of the individual components of GDP were revised.
Consumer spending for the quarter, for example, grew at a 3.2% annual pace, the government estimated, up from its previous estimate of 2.9% growth. The new strength was led by higher spending on personal services such as barber shops and nail salons. And housing, which had fallen for six straight quarters, posted a solid 4.6% increase in the third quarter.
On the other hand, the government revised down its estimate of business inventory restocking. Business investment was revised to show a slightly smaller 2.3% annual decline, still the second straight quarterly drop in that key category.
Economists are forecasting moderate growth in the current quarter and for at least the first three months of next year. But they say annual growth could be reduced by about one-half percentage point to 1.5% in the first quarter, reflecting Boeing's temporary production shutdown of its troubled 737 Max jetliner, before regaining that lost output later.
Though 2% annual growth is below the gains of 3%-plus growth that Trump has pledged, it is far stronger than the recession many analysts feared just a few months ago, when concerns were escalating over the tensions in the U.S.-China trade dispute and weak growth overseas.
For all of 2019, the expectation is that GDP growth will come in at 2.3%, down from the 2.9% gain of 2018, which was the best since 2015. For next year, analysts generally think growth will slow further to 1.8% as the boost from the $1.5 trillion tax cut measure passed in 2017 fades further.
The economy may be getting some help from a preliminary trade deal announced last week that should at least cool tensions between the United States and China. That announcement, along with better economic data recently, has helped lift stock markets to new highs.
Three rate cuts by the Fed this year, partly reversing four rate increases last year, have helped fuel the rebound. And a budget agreement passed this week is expected to shower billions of dollars in increased spending on the military and domestic programs in the coming year, helping to support growth.
Yet even with those gains, analysts are forecasting that growth will slow further in 2020, hurt by continued overseas weakness.
Another headwind could be the 2020 presidential election. It is expected to raise business anxiety about the course of government policies, given the sharp differences between Trump and his Democratic challengers.
(KR)
Alberta government says jobs, economy, COVID to be focus of fall legislature sitting – CBC.ca
The Alberta government plans a busy fall legislature sitting aimed at adding jobs and diversifying the economy while focusing on tamping down the renewed surge of COVID-19.
Government house leader Jason Nixon says this will include proposed legislation on recognizing professional credentials to address labour shortages. The bill will be introduced by Premier Jason Kenney.
"Our focus will be on Alberta's workforce, a couple of bills around diversifying the economy, a big focus on building infrastructure for our future, [and] growing our resources, particularly on the energy side," Nixon said in an interview Friday.
There will also be new initiatives on environmental protection and conservation.
Nixon said there will be 18 to 20 bills for the sitting, which begins Monday and is scheduled to run to the first week of December.
"It's a very robust fall agenda," he said.
Nixon said the government will continue to take steps to reduce COVID-19 cases, which have severely stressed the health system.
No COVID-19-specific bills are planned, he said, noting they were passed in previous sittings.
"There's certainly other stuff to be done to manage the pandemic but we'll stand ready if Alberta Health needs us to pass any legislation to deal with the pandemic."
He said debate in the chamber is expected to return to some semblance of normalcy.
In the spring sitting, both the United Conservative government and the Opposition NDP reduced their numbers in the chamber to prevent the spread of the virus.
This time, with all NDP members and all but one on the UCP side vaccinated, all will be allowed back in for debate.
The lone UCP member has a medical exemption and will be tested regularly, said Nixon.
He said there are still masking rules and members will try to maintain distancing where possible.
The NDP said it plans to hold the government accountable for what went disastrously wrong on COVID-19.
"This fall sitting of the legislature will be laser-focused on getting answers from the UCP on why they've failed Albertans so miserably in managing the devastating fourth wave of the COVID-19 pandemic," said Christina Gray, the NDP house leader.
"Since July 15, more than 85,000 additional Albertans have been infected with the virus and 700 have died."
Gray said the NDP will call for an all-party inquiry into the government's handling of the pandemic with the power to compel documents and testimony.
Nixon said the government will not agree to such a motion. He said it would be wrong to redeploy vital health resources right now and that Kenney has promised an eventual review of how the province handled the pandemic.
Kenney has also promised to bring forward a motion to ratify and act on the results of Monday's provincewide referendum on Canada's equalization program.
Final results aren't in from Edmonton, but figures from Calgary and other cities suggest the referendum will pass with about 60 per cent in support of urging the federal government to remove the principle of equalization from the Constitution.
Kenney has said the issue is not about removing equalization, something no province can do unilaterally, but about getting leverage to negotiate other issues surrounding federal transfers to attain a better deal with Ottawa.
Political scientist Jared Wesley said Kenney will likely continue to focus on initiatives such as the equalization referendum, if only to change the narrative on his low popularity ratings.
"The premier will be spending most of his time, if he has anything to say about it, outside the province, stumping for this fair deal," said Wesley, with the University of Alberta.
Charting the Global Economy: Weekly Global Economy Check – Bloomberg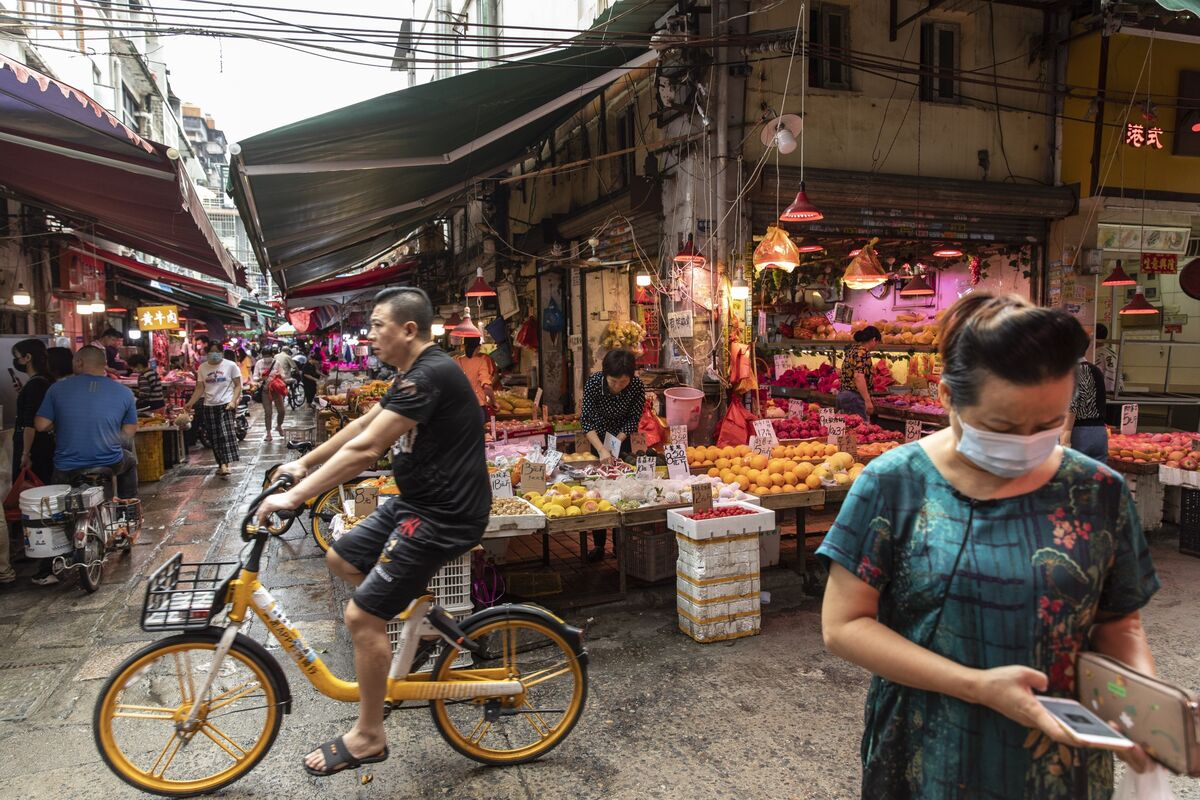 Sign up for Next China, a weekly email on where the nation stands now and where it's going next.
China's economy continues to cool as the nation's housing slump intensifies, while supply-chain bottlenecks are keeping a tight grip on the recoveries in the U.S. and Europe.
Brazil's Economy Chief to Stay in Job to Avoid Further Crisis – BNN
(Bloomberg) — Brazil Economy Minister Paulo Guedes has decided to stay in the job even after losing four key members of this team over disagreements about the government's spending plans, according to a person familiar with the situation.
Guedes held a meeting with the remainder of his team late on Thursday after the mass resignations amid President Jair Bolsonaro's move to break the country's spending ceiling rule to fund a new social program ahead of the 2022 elections. The minister said he would stay because he believes his departure would further deteriorate the situation, the person said, asking not to be identified to discuss internal government matters.
Read More: Bolsonaro Loses Top Economic Aides After Unveiling Spending Plan
Brazilian markets plunged on Thursday after Bolsonaro's spending plan was unveiled. The currency sank 1.1% to its weakest level against the dollar since April and the stock market plunged 2.8%, extending its losses to more than 6% this week.
Resignations in Guedes's team were announced after markets closed.
©2021 Bloomberg L.P.