Amazon Unveils 'Halo' Health and Fitness Wristband for $99.99 to Compete with Apple Watch – MacRumors
Amazon has today announced "Halo," a new wearable with health and fitness tracking capabilities, reports The Verge.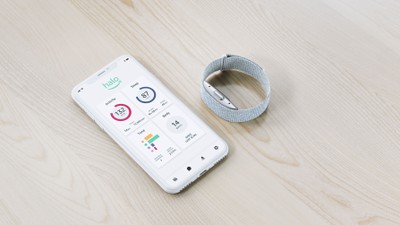 The Amazon Halo wristband consists of a sensor module and a band that attaches to the top of it. The sensor contains an accelerometer, a temperature sensor, a heart rate monitor, two microphones, an LED indicator light, and a button to turn the microphone on or off. The Halo offers a week-long battery life and a "swimproof" water resistance up to 5ATM. The device is compatible with both iOS and Android, but it will not be compatible with other health apps such as Apple Health.
Unlike the Apple Watch or Fitbits, the Amazon Halo band does not have a screen. It is instead reliant on an accompanying app, with no ability to check the time, steps, or any other information directly from your wrist. It also has no GPS, Wi-Fi, cellular connectivity, or Amazon Alexa voice-control.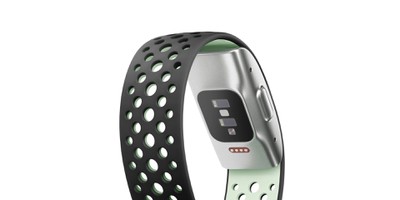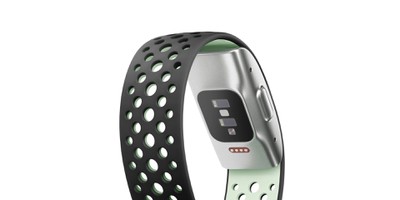 The Halo's more advanced features are unlocked by an ongoing subscription, separate from Amazon Prime. The subscription will offer a selection of "labs" developed by Amazon partners. The labs are effectively short challenges designed to improve specific health areas and encourage routines.
Halo has two unique functionalities not present on the ‌Apple Watch‌. The first of these is use of a user's phone camera via the Halo app for full-body 3D scans to determine body fat percentage. The second is the ability to listen for emotion in a user's voice and track mood.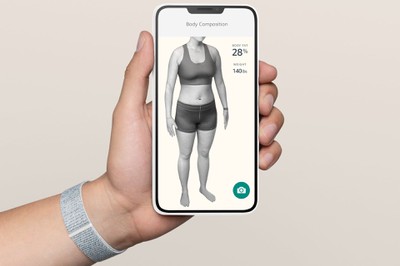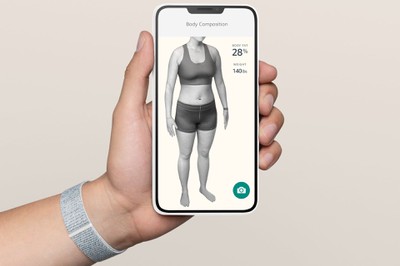 Body scans take four photos of different sides of a user's body, and then uploads them to Amazon's servers where they are combined into a 3D body scan which can calculate body fat.
The Halo's microphone listens to the tone of a user's voice throughout the day and reports back on their emotional state. It detects the pitch, intensity, rhythm, and tempo of a voice and then categorizes the instances into "notable moments" that users can go back and review. Users can mute the microphone at any time by holding down the side button until a red blinking LED appears.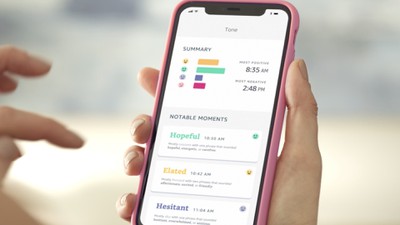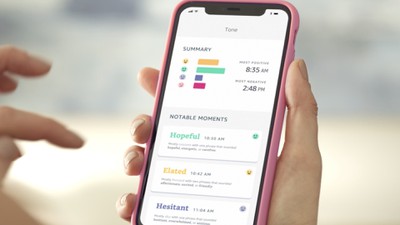 The wristband is also able to track sleep, steps, and cardiovascular health, similar to the ‌Apple Watch‌. Unlike ‌Apple Watch‌, however, it only records cardio fitness on a weekly basis rather than daily. The app then offers an abstracted weekly activity score from all of this information.
The Halo band can automatically detect activities such as walking and running, but every other type of exercise needs to be manually entered into the app. The Halo band also has no ability to detect falls, offer stand prompts, or proactively alert users to heart conditions like atrial fibrillation. Interestingly, Amazon told The Verge that it has not submitted the device to the FDA for any sort of approval, including the less rigorous "FDA clearance" classification common on many other fitness bands.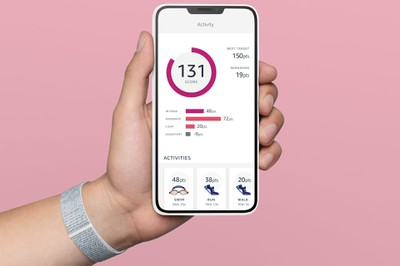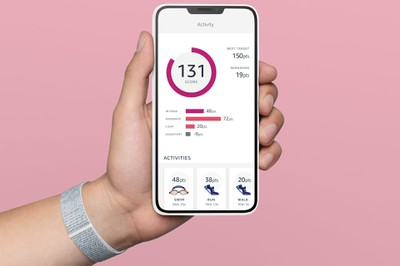 It appears that Amazon has taken a more laid-back approach with more of a general focus on lifestyle tracking, rather than active sport and exercise tracking. Halo's low cost, lack of screen, and emphasis on unique features make it an interesting competitor to the ‌Apple Watch‌.
The Halo band is set to cost $99.99, with an optional subscription for $3.99 per month for access to advanced features. Amazon will also sell a large variety of band styles in a range of colors. Sport bands will be $15.99 and fabric bands will cost $19.99. The Amazon Halo launches today as an invite-only early access program for an introductory price of $64.99.
Benefit broadcast raises over $131K for CK Hospice – BlackburnNews.com
Benefit broadcast raises over $131K for CK Hospice
Hearts Together for CK Hospice hosts Greg Hetherington and Cheryl Johnstone. September 25, 2020. (Photo courtesy of CK Hospice).
September 27, 2020 6:00am
The first-ever benefit broadcast to support the Chatham-Kent Hospice has raised over $131,000, however, additional donations are still being accepted.
The Hearts Together for CK Hospice Benefit Broadcast was held on September 24. A program to share information about the Hospice, as well as some live entertainment, was broadcast through YourTV and Facebook Live.
"We are overwhelmed with gratitude for the generosity and kindness shown by donors in support of our Hospice families. Even with the COVID-19 pandemic and the many restrictions associated with it, Chatham-Kent Hospice continues to provide compassionate care to those at end-of-life and their families," said Event Chair Randi Bokor Caron. "These funds will be used to ensure Hospice residents remain comfortable and connected to their families at no cost to them."
The Chatham-Kent Hospice Foundation announced plans for the benefit broadcast in July as it was clear typical fundraisers would not be able to run as per usual due to pandemic-related circumstances. The inability to host certain fundraisers has posed as a major obstacle considering the hospice relies heavily on community donations and the annual Benefit Gala, which had to be cancelled this year.
Operational costs to support the Hospice requires $108,000 in donations each month, according to the Chatham-Kent Hospice Foundation.
The Chatham-Kent Hospice has served over 823 families since it opened in April 2016.
The Hearts Together for CK Hospice Benefit Broadcast was made possible through sponsorships from several local businesses such as Victory Lincoln, Battery Boy, Honey Electric, MBI Financial, Schinkel's Gourmet Meats, Teksavvy, Westhoek Construction, and Programmed Insurance Brokers.
West Kelowna Warriors complete sweep of Vernon Vipers – Similkameen Spotlight
The Vernon Vipers fell to 0-2 in the B.C. Hockey League's Okanagan Cup exhibition tournament Saturday night on home ice.
Deegan Mofford's goal with 15 seconds left in the second period gave the visiting West Kelowna Warriors a 2-1 win over the Snakes at Kal Tire Place, completing a home-and-home sweep in the first two games of the tourney.
The Warriors beat Vernon 4-1 Friday at Royal LePage Place.
Kaidan Johnson gave the Vipers a 1-0 lead, tapping in a goal-mouth pass from defenceman Trey Taylor at 19:02 of the opening frame.
Carter Wilkie got that one back for the Warriors with a shorthanded goal at 16:30 of the second.
Zach Bennett picked up the win in goal for West Kelowna while Cloverdale product Roan Clarke was stellar in net for the Vipers.
The Okanagan Cup is a two-month tournament that will feature the Okanagan's four teams, the Vipers, Warriors, Salmon Arm Silverbacks and Penticton Vees.
The tournament will consist of a total of 27 games as each team will face-off against one another four times. The games will take place on Fridays and Saturdays with each team playing a total of 12 games.
The final weekend of play will commence on Saturday, Nov. 7, followed by a weekend of semifinal and final action, beginning Friday, Nov. 13 and concluding with the championship game on Saturday, Nov. 14.
"This a great opportunity for our fans to get their hockey fix," said Vipers executive vice-president Todd Miller.
Each of the teams 12 games will be streamed live on HockeyTV.com. In addition, all four organizations are excited to showcase their players on Shaw with select games airing on the Shaw channels across the Okanagan.
The Vees started the tournament 2-0, sweeping the Silverbacks 7-0 in Salmon Arm, and 8-2 at the South Okanagan Events Centre.
The tournament continues Friday, Oct. 2, when the undefeated Warriors and Vees tangle in Penticton. The clubs play again the next night in West Kelowna.
The Vipers will visit Penticton for a mid-week game Wednesday, Oct. 7, before the two teams meet at Kal Tire Place Saturday, Oct. 10.
---

roger@vernonmorningstar.com
Like us on Facebook and follow us on Twitter.
New Minecraft Mob To Be Added Based On The Player's Vote During Upcoming Minecraft Live Event – Happy Gamer
Minecraft Live is back on Saturday, 3rd of October and players will be able to vote for a brand new mob to be added to Minecraft. There are three choices: the Iceologer, the Moobloom, and the Glow Squid.
The last time an event like this took place, players chose the spooky Phantom as the next mob to be added. If you've ever had a few sleepless nights in Minecraft you've probably met this winged beast!
Moobloom, Iceologer or Glowsquid: the decision is YOURS! During #MinecraftLive, on October 3rd, it's all power to you to vote on which one of these mobs will be added to Minecraft!

Learn more about the mobs and how you can take part in the vote:

↣ https://t.co/qTdnqbJkjP ↢ pic.twitter.com/oL0IUJEuqu

— Minecraft (@Minecraft) September 27, 2020
Here's a quick rundown of the exciting new mobs to be added according to the player's votes during the Minecraft Live event in October.
First up, the Iceologer. This is a new Illager to be added to the ice biome (you may have seen this character if you've played Minecraft Dungeons.)
You won't find the Iceologer chilling out on the snowy plains, but on the top of the large mountains that dwarf the ice biomes.
They're not friendly, in true Illager fashion. They'll start flinging some painful ice clouds at you – might make you think twice about climbing those mountains!
Next up, the Moobloom. This four-legged flowery moo is making an appearance from Minecraft Earth. Unlike the Iceologer, the Moobloom is as sweet as the flowers on its back.
There are some clues that the Mooblooms and Bees might be able to interact with each other in some way. Might make those flower biomes even more special!
Last up, this is the mob that I'm most excited about. The Glow Squid. If there's anywhere that needs some new fun mobs it's the ocean biome, which is massive but can feel quite empty!
The Glow Squid will be a brand new colorful addition most commonly found in the deeper and darker spots of the ocean and will add a lot of atmosphere to the already quite pretty ocean biome.
Three brand new mobs, but only one mob can be added to Minecraft. The vote will take place during the Minecraft Live event, a large event dedicated to the world of Minecraft across its many platforms.
To take part in the vote you'll need to be on the Minecraft Twitter page during the event. A poll will appear and you can vote for which mob you want to be added to Minecraft! The choice is yours.