Canadian NHL team prospects at the 2020 World Junior Championship – Sportsnet.ca
Canadian NHL fans eagerly watch the World Junior Championship each holiday season to get a look at the future stars of their franchises.
This year's tournament, hosted in the Czech Republic, will give hockey supporters plenty to see as there's a ton of talent and big names competing for their countries in the 10-day long tournament starting on Dec. 26.
So who are the Canadian NHL team prospects and which country do they play for? Here's a look:
TORONTO MAPLE LEAFS
Rasmus Sandin: The defenceman will most likely be one of the tournament's stars this year for Sweden and log big minutes. Sandin played in six games earlier this season for the Maple Leafs before being sent to the AHL, where he's done well. He had two goals and two assists in five games at last year's world juniors.
Mikko Kokkonen: This tournament could be a good showcase for the Finnish defenceman, who was selected in the third round of the 2019 NHL Draft, but is still unsigned. He has two goals and one assist in 20 games this season for Jukurit in Liiga.
Nick Robertson: Robertson has garnered a lot of attention in the first half of the OHL season for his goal-scoring ability. The American forward missed a month of action with the Peterborough Petes, but still has 23 goals and 12 assists in 22 games.
MONTREAL CANADIENS
Cole Caufield: All eyes will be on the Habs' 2019 first-round sniper, who has impressed many in his first season of NCAA hockey with Wisconsin. There's no doubt Caufield can put the puck in the net and fans should be able to see a plethora of it at this year's tournament while he plays for the U.S.
Mattias Norlinder: Canadiens fans will have a close eye on the Swedish defenceman, who Montreal selected with its third-round pick in 2019. He's unsigned, and has six goals and eight assists in 28 games this year for MODO in Sweden's Allsvenskan.
Jordan Harris: Harris has produced 13 points in 18 games during his sophomore year at Northeastern University. The defenceman was a third round pick of the Canadiens in 2018 and was being paired with Flyers 2019 first-rounder Cam York during the Americans' training camp.
Alexander Romanov: Montreal's 2018 second-round pick has four assists in 33 games this season with the KHL's CSKA Moskva as a 19-year-old defenceman. He had one goal and seven assists in last year's world juniors as the Russians claimed bronze.
EDMONTON OILERS
Philip Broberg: His Sweden coach, Tomas Monten, says Broberg has matured a lot since joining the SHL's Skelleftea AIK this season. Monten was quick to praise the defenceman on his skating and says the Oilers' eighth-overall pick from the 2019 draft made the right call by returning to Sweden this season.
Olivier Rodrigue: Hasn't had a great season in Moncton of the QMJHL this year, but Canadian management love his experience playing for the country on the international stage. Where he will slot into Canada's three-man rotation remains to be seen.
Raphael Lavoie: Lavoie is a big, skillful right-winger who can be streaky. He flashes elements of brilliance at times, but can leave you scratching your head at others. It's a big reason why he dropped to the second round of last year's draft. He will most likely slot into Canada's bottom six.
Patrik Siikanen: The Finnish forward has plenty of size at six-foot-two, 198 pounds, but hasn't proved to be a big point producer so far this season for JYP of Liiga with just two assists in 20 games. Perhaps a transition to playing against men his own age will help spark him.
Matej Blumel: The right-winger reportedly turned down an opportunity to play collegiate hockey at the University of Connecticut to instead go home after two years in the USHL. He's shown he can be productive in the past. Can he do it again on home ice in the Czech Republic?
Senior Writer Ryan Dixon and NHL Editor Rory Boylen always give it 110%, but never rely on clichés when it comes to podcasting. Instead, they use a mix of facts, fun and a varied group of hockey voices to cover Canada's most beloved game.
WINNIPEG JETS
David Gustafsson: Jets fans will be familiar with Gustafsson as he's played 22 games this season for the NHL club. His offensive production as a centre has been minimal with just one goal and playing in this tournament should boost his confidence.
Simon Lundmark: Lundmark has split time this year between the SHL's Linköping HC and its junior affiliate. This is the Swede's third-straight year playing in the SHL and first appearing at the world juniors.
Ville Heinola: A reigning gold medal winner at the tournament, Heinola will be a key cog on the back end for Finland. His strong play at last year's tournament caught the eye of Winnipeg, who took him with the 20th overall pick in the 2019 draft.
Henri Nikkanen: Like Lundmark, Nikkanen has also spent time at both the pro and junior level this season with Finland's Jukurit. At six-foot-four, the centre has good size and has been productive at the junior level.
OTTAWA SENATORS
Jacob Bernard-Docker: From the Okotoks Oilers of the AJHL to an impressive sophomore season at the University of North Dakota. Bernard-Docker has progressed well over the last year and is on pace to double his point production from 2018-19.
Shane Pinto: Pinto has adjusted to collegiate hockey well since Ottawa picked him in the second round at the 2019 draft. He has 14 points through 17 games with the University of North Dakota and will be playing on a stacked U.S. team.
Lassi Thomson: The Senators took Thomson 19th overall last June and he's been solid for Ilves in his native Finland during his first pro season. The six-foot defenceman has six goals and four assists in 23 games and will be a key defender for a strong Finnish team.
VANCOUVER CANUCKS
Vasili Podkolzin: Vancouver is loaded with young talent at this year's tournament and Podkolzin will be one of the most intriguing names to watch. The Canucks took him with the 10th overall pick at the 2019 draft and the right winger has played in three leagues so far this season. He's been scoreless in 14 games with the KHL's SKA St. Petersburg, but after a bronze at last year's tournament, the Russian will be eager for more in 2020.
Nils Hoglander: Unlike some other of his young Swedish teammates at the world juniors, Hoglander — Vancouver's 2019 second rounder — has been producing at the SHL level this year. The gritty left winger has six goals and three assists in 19 games to go along with 27 penalty minutes. Could Canucks fans see his physical element at this event?
Toni Utunen: Another returning member of Finland's gold medal team, Utunen has a lot of experience playing against older players in Liiga for parts of the last four seasons. He's already matched his career-high in points (three) through 16 games, so there's signs he may be adjusting to his game.
Karel Plasek: The right-winger hasn't put up crazy scoring totals at any of his previous levels. However, he's got one goal and four assists in six games so far this season with the Czech's under-20 team.
CALGARY FLAMES
Dustin Wolf: Wolf continues to get passed over at every level — fourth last pick at the 2019 draft — despite his solid performances. He leads the WHL in save percentage with a ridiculous .941 average, although will most likely slot behind Spencer Knight in the Americans' crease at the world juniors.
Auston Matthews makes early exit from Toronto Maple Leafs practice – TSN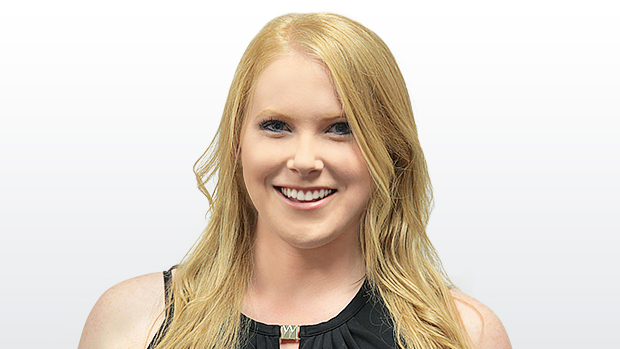 TORONTO — Auston Matthews made a brief appearance at Maple Leafs practice on Thursday but unexpectedly exited the session before it began, leaving his availability for Friday's game against Edmonton up in the air.
"He just wasn't feeling that great today coming off [Wednesday's 3-1 loss to the Oilers]," head coach Sheldon Keefe told reporters on a Zoom call following Thursday's practice. "So he's going to take the rest of the day here today and we'll see how he is tomorrow and [provide] an update in the morning."
Matthews was the Leafs' best player in Wednesday's defeat, recording the team's only goal and pacing all skaters with six shots in 24:14 of ice time. Other than speaking with trainer Paul Ayotte on the bench prior to Thursday's practice, Matthews showed no outward signs of injury before his departure.
The news of Matthews' potential absence comes on the heels of Toronto already having lost veteran forward Joe Thornton for an undetermined period. Thornton was crunched into the boards by Josh Archibald early in the third frame on Wednesday, and hurried off while cradling his left wrist.
Keefe reiterated on Thursday that Thornton's issue is not a "day-to-day thing," and he's "definitely going to miss some time," but that they'll get more information from planned tests later in the week.
The Leafs are also without forward Nick Robertson for the next month or so, as he rehabs a leg injury suffered on Jan. 16.
To account for the missing bodies, Keefe shuffled the Leafs lines at practice in a tune-up for Friday's rematch with Edmonton. Jimmy Vesey was elevated into Thornton's spot on Toronto's top line with Mitch Marner and Adam Brooks (who filled in for Matthews), Zach Hyman slid onto the wing with John Tavares and William Nylander, and Wayne Simmonds slotted onto the third line with Alex Kerfoot and Ilya Mikheyev. Winger Pierre Engvall looks to be stepping into the lineup for the first time this season with Jason Spezza and Alex Barabanov on the fourth line.
"We'll see how it all comes together. There's a lot of things happening," said Keefe. "The health and well-being of our players is one thing, [then] salary cap and all those things affect the decision. So, we'll see how it settles for tomorrow. But the expectation is that [Matthews and Marner] will drive their line, and we need a support player with them [in Vesey]. It allows us to use our depth throughout the lineup. Hyman can bring an extra boost to JT and Will."
Toronto made a point of trying to bolster its depth in the off-season with a number of acquisitions, including Simmonds and Vesey. Now, barely a week into this pandemic-shortened regular season, the Leafs can assess just how successful they were in adding versatile pieces to the lineup.
"This year more than any year I think that your depth is going to be tested and, fortunately for us, we have a ton of guys who can move up and down the lineup and be filling holes," said Hyman. "So I think that it's a big opportunity for guys to seize the moment and play like they're capable of playing. In a season like this, you need everybody."
Some losses will be more difficult than others to weather, though. Thornton has been a big part of the Leafs offence early on, averaging 15:26 of ice time per game between his spot with Matthews and Marner and appearing on the team's No. 1 power-play unit.
The trickle-down effect is that other veterans, like Simmonds, will be thrust into larger roles, but there are some intangibles that only Thornton can truly provide.
"He's amazing. His personality is infectious," said Kerfoot. "He comes to the rink every day with a smile on his face and when you're around him, you want to be there, you want to work hard. Just one of those guys that brings guys to him. [That said], it's going to be great [playing with Simmonds].He's a big body and we can use that to get open around him, use our speed to open things up a little bit. He's easy to read off makes good little plays with the puck. It's going to be fun tomorrow."
However the final lineup plays out for Friday's game, the Leafs acknowledged they'll have to find more middle ground between good offence and sound defence if they expect to get a win.
After Wednesday's disappointing end, Matthews accused his team of playing "too safe" and focusing more on containing Connor McDavid and Leon Draisaitl than executing a game plan. Holding those Oilers superstars to a goal and assist between them was a fine enough accomplishment, except it didn't deliver the final result the Leafs needed.
Fortunately, they don't have to wait long to try to correct their mistakes.
"I think we need to find the balance," Hyman said. "I think just because we're defending well doesn't mean that we can be attacking and playing well in the o-zone and taking pucks to the net and doing things we are capable of doing. We can have them both, you don't have to have one without the other and really have to find that balance."
Keefe: Matthews 'wasn't feeling great' – TSN
Toronto Maple Leafs centre Auston Matthews skated briefly before the team's practice on Thursday, but departed the ice before the team session began.
Head coach Sheldon Keefe said after practice that Matthews' status would be updated on Friday morning ahead of their rematch against the Edmonton Oilers.
"No real update other than he just wasn't feeling great today coming off the game yesterday so just take the rest of the day here today and see how he is for tomorrow," Keefe said. "I'll have an update in the morning."
Matthews logged 24:14 of ice time in Wednesday's 3-1 loss to the Oilers, scoring the team's lone goal. He has two goals and five points in five games this season.
The Maple Leafs are also awaiting an update on forward Joe Thornton, who will undergo an MRI on Thursday after leaving the game early.
"He's definitely going to miss some time," Keefe said Thursday. "It's not a day-to-day thing."
The Maple Leafs used the following forward lines with Matthews and Thornton both absent on Thursday:
Vesey-Brooks*-Marner
Nylander-Tavares-Hyman
Mikheyev-Kerfoot-Simmonds
Barabanov-Engvall-Spezza
Champion rower Kathleen Heddle was one of Canada's greatest Olympians – The Globe and Mail
The rowers Kathleen Heddle and Marnie McBean were known as the Dynamic Duo and the Odd Couple. After they became the first Canadians ever to win three Summer Olympic championships, they were called the Golden Girls.
Ms. Heddle, who has died at 55, six years after receiving a cancer diagnosis, was one of Canada's greatest Olympians, a determined athlete who quietly inspired a generation of girls to take up a demanding, exhausting sport.
The two won gold medals in pairs and with the crew of eight at the 1992 Olympic regatta on the Lake of Banyoles, about 95 kilometres northeast of Barcelona, Spain. They became nationally famous four years later by winning a thrilling double sculls race on Lake Lanier outside Atlanta. That victory gave Canada its first gold medal of the Centennial Olympics and came only hours after a terrorist bomb at a downtown park killed a woman, casting a pall on the Games.
The pair became as famous as hockey players, stopped on the street by strangers seeking autographs, wooed by sponsors and advertisers. Almost as suddenly, they returned to ordinary lives, a deliberate decision by Ms. Heddle.
"We turned down cereal boxes and a running-shoe sponsorship," Ms. McBean said recently. "We turned down the cover of a national magazine. Kathleen said she wasn't in it for that reason. I was: 'We're not?!'"
The gregarious Ms. McBean was the strategic plotter in the bow of the double sculls, while Ms. Heddle was the reserved powerhouse at stroke. Many mistook Ms. Heddle's quiet demeanour as an expression of shyness, though her teammates insist she was merely a calm person in no need of the spotlight.
"When she chose to share what she was thinking," Ms. McBean said, "she was sage."
Her great success as a rower was all the more unexpected coming as it did only after she was introduced to the sport two months before her 20th birthday.
Kathleen Joan Heddle was born on Nov. 27, 1965, in the smelter city of Trail in British Columbia's West Kootenays region. She was the fourth and youngest child born to the former Marilyn Helson Buchanan, a university-educated dietitian from Moose Jaw, and Duncan Walker Heddle, a geology engineer originally from Nelson, B.C., who did mineral exploration for Cominco Ltd. (now Teck Resources). The couple, who met on a blind date, moved the family 600 kilometres west to Vancouver before the girl's second birthday.
At Kitsilano Secondary, Kathy, as she was known then, was active in band, travelled with her Grade 12 history class to Egypt, and played volleyball, basketball and softball.
She enrolled at the University of British Columbia, her father's alma mater, where she played volleyball on the junior varsity team for two seasons while also serving as team manager. She was crestfallen when told she was not good enough to make the varsity squad.
She was registering for third-year courses inside War Memorial Gymnasium on campus when a rowing coach spotted her in a lineup. Drew Harrison prowled the gym like a stable owner checking horseflesh before a claim race, seeking broad shoulders and sturdy hindquarters. The Heddles trace their lineage to the windswept Orkney archipelago off the northeastern tip of Scotland, and in Kathleen's wide, round face and blonde hair her own mother saw "a little bit of Viking blood." At 5-foot-11 (180 centimetres), Ms. Heddle's V-shaped torso offered the classic physique for a rower.
She was placed with the university's novice squad, which practised in rows of two on a barge outfitted with sliding rowing seats, riggers and oars. The coach patrolled a runway in the middle of the barge, like the commander of a slave ship. The rookies needed training before taking to the water aboard a shell large enough to hold eight rowers and a coxswain.
"Maybe after two or three weeks of that [barge training]," Ms. Heddle said in 1996, "they actually put you in an eight. It's really tippy, and you're getting hit in the back by the oar behind you because no one has their timing right."
She knew she had found her calling when she could feel the shell respond as her strokes pushed through the still waters of Burnaby Lake.
"I had this feeling I could be good at it," she said. "I guess you have an instinct that this is it, you've actually found the sport that's meant for [you]."
Her strength, flexibility, determination and aerobic capacity soon caught the attention of Canada's national team. In her second season, she was paired with Kirsten Barnes of West Vancouver and they won the women's coxless pair at the World University Games in Zagreb, Yugoslavia. Two months later, they represented Canada at the Pan-American Games in Indianapolis even though they were the country's B-team, as the top squad was resting for an upcoming world championship. An early sprint by the Canadians helped them claim gold ahead of their American rivals, one of whom briefly blacked out from dehydration during the race.
After failing to make the 1988 Olympic team, Ms. Heddle completed her psychology degree while continuing to train and compete. In time, she mastered the technical aspects of the sport, combining finesse with brute strength and a focused mind to become a formidable competitor.
In the preparations before the 1992 Olympics, the national coaching staff paired her with Ms. McBean, "like an arranged marriage," the latter said, and it was a relationship not without its difficulties. Over time, each went separately to coach Al Morrow to insist on a new partner. Instead, he convinced each in turn to stick with the plan, as he felt the strengths of each compensated for the weaknesses of the other. Besides, Ms. McBean acknowledged recently, "Kathleen was never going to get louder, and I was never going to get quiet."
Ms. Heddle was once asked whether she considered her teammate to be a co-worker, a friend or a sister.
"We're foremost business," she said. "At a regatta, that's the first thing on the list. We get along well, and we're friends, too. That comes out more in the offseason or when we haven't seen each other in a while. And sisters because we don't always get along."
At the Rotsee Regatta in Lucerne, Switzerland, in July, 1991, the two were surprised to find themselves leading a race against the reigning world champions from Germany. Since it was only a semi-final and they would be wise to conserve energy for the final, Ms. McBean called for a slowing of the stroke rate. Ms. Heddle could not bring herself to do so and continued rowing at a furious pace. They would go on to win the event.
"That race at Lucerne has always been a bit of a joke between the two of us," Ms. Heddle once told Wendy Long of the Vancouver Sun.
A month later, on a flood-relief channel called the New Danube in Vienna, the Canadians led from the start to defeat the German pair by a boat length to became world champions. The next day, they helped the eights also win a world championship. Ms. Heddle would retire with three gold medals and two silvers at world championships.
A year later, they won their first two Olympic gold medals at a regatta in which their triumphs were overshadowed by Silken Laumann's dramatic bronze-medal win less than three months after she suffered a devastating leg injury in a training collision on the water.
Ms. Heddle retired after the 1992 Olympics to work as a technical assistant at Vancouver Community College. She was lured back into the water by Ms. McBean. After competing as sweepers, with both hands on one oar, the two were now going to compete as scullers, each using two oars – a change in discipline.
As they crossed the finish line on Lake Lanier in 1996, a third Olympic gold medal now theirs, the two were so exhausted they were unable to exchange words. Heddle leaned back with her open right hand, which McBean grasped, as they both gasped for air.
They raced again the next day in quadruple sculls with Diane O'Grady and Laryssa Biesenthal, finishing in third place to earn a bronze medal.
At the closing ceremonies of the Atlanta Olympics, Ms. Heddle and Ms. McBean were the Canadian flag-bearers.
Ms. Heddle retired from the sport once again, while her partner continued until a back injury ended her competitive career. (Seven months ago, Ms. McBean was named Canada's chef de mission for the pending Olympic Games in Tokyo.)
Ms. Heddle worked in sports administration and started a family. "I don't picture myself as glamorous," she told sports historian Fred Hume. "I want [my] accomplishments to be foremost." While training for the Atlanta Olympics, she stored her possessions with her mother. Her haul of medals, including Olympic golds, were kept in a jumble inside an ordinary shoe box in a closet.
Ms. Heddle died on Jan. 11 at the family home in the leafy Vancouver neighbourhood of Kerrisdale. She had been diagnosed with breast and lymph node cancer followed by melanoma and brain cancer.
She leaves Mike Bryden, her husband of 20 years and a former member of Canada's national rowing team. She also leaves their children, Lyndsey and Mac. Her death came two years less a day after her mother's passing at age 91. Her father died in 1990. She also leaves a brother and two sisters.
Ms. Heddle was inducted into the Canadian Olympic Hall of Fame in 1994, followed three years later by induction into Canada's Sports Hall of Fame. She has also been named to the UBC Sports Hall of Fame (2002) and the B.C. Sports Hall of Fame (2003), which had earlier inducted her as a member of the 1992 Olympics coxed-eights crew. In 2016, she was named to the Rowing Canada Hall of Fame, which had been established the previous year.
Ms. Heddle was named to the Order of British Columbia in 1997. Two years later, she was awarded the prestigious Thomas Keller Medal by the International Rowing Federation for her achievements and her sportsmanship. Only two other Canadians – Ms. McBean and Ms. Laumann – have ever won the sport's highest honour.
In October, 2019, she joined former Olympic teammates including Ms. Barnes and Ms. McBean in the women's senior eights for rowers over the age of 50 at the Head of the Charles Regatta. The Old Gold crew from the Victoria City Rowing Club defeated 38 other crews in completing the 4.8-kilometre course on the Charles River outside Boston in 18:14.139, more than seven seconds faster than the runner-up crew. It was Ms. Heddle's final race. She bowed out a champion.