Halide 2.5 update brings macro mode to all iPhones – GSMArena.com news – GSMArena.com
Popular iPhone and iPad camera app Halide today released version 2.5, which come with a major new feature that enables macro mode for all iPhone models.
Called Neural Macro, this mode can be accessed in the app through the manual focus mode. Once enabled, the app will automatically select the lens on your iPhone that has the closest focusing distance.
To get a closer crop of the subject, Neural Macro in Halide automatically applies a 2x digital zoom. Since this would normally result in loss in image quality, Halide uses the neural engine on iPhone 8 and above to run its trained neural network that upscales and restores lost detail on the image. This works in the 2x and also the 3x mode.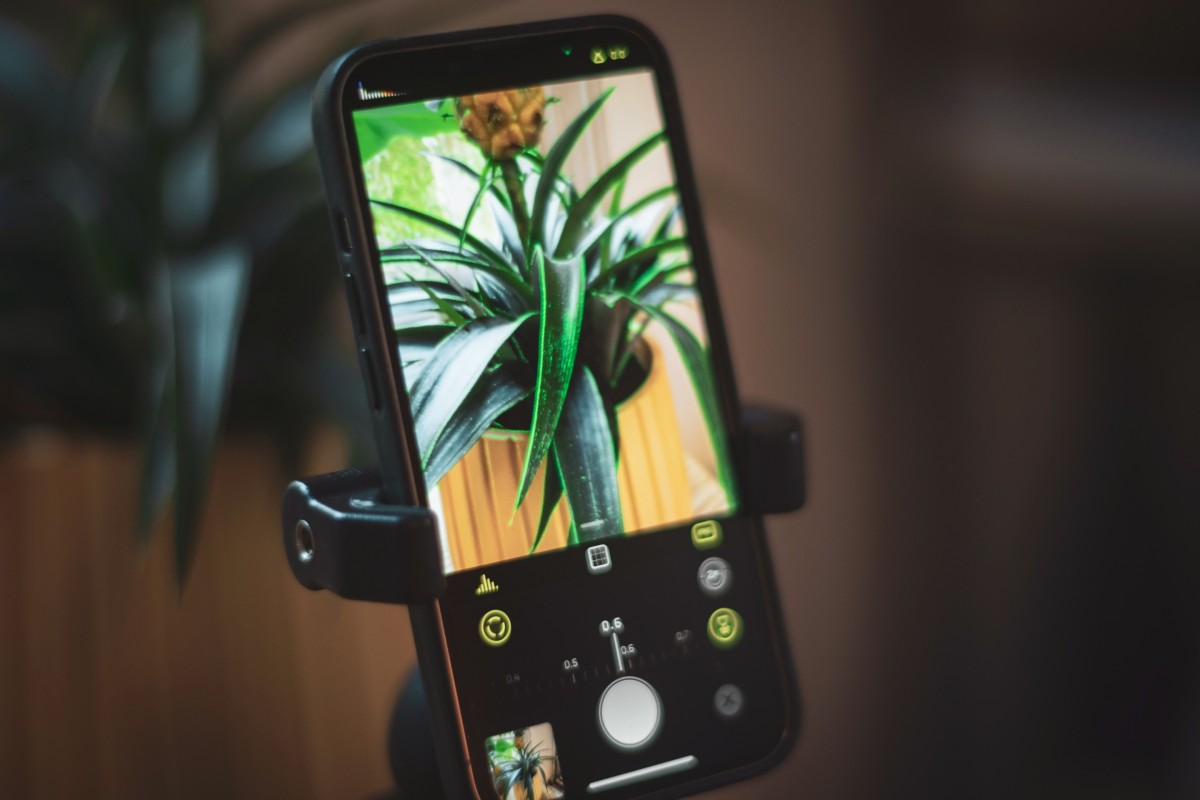 This results in an image that has the closeup appearance and detail of a macro lens but without losing image fidelity thanks to the the neural network upscaling the image. With this mode, you can get 4K resolution JPEG files.
The cool thing is that the 2x/3x crop with upscaling is only an edit applied to the image. If you wish to go back to the original uncropped, unedited image, then you can just go to Photos > Edit and hit Restore.
Of course, this is on all iPhones older than the iPhone 13 Pro. On the iPhone 13 Pro, Halide can tap into the native macro mode functionality of the ultra-wide lens and also apply the Neural Macro feature to get even better macro images than what you'd get from the default Camera app. You also get manual control of the macro mode unlike the default app that can only enable or disable the macro mode automatically.
Halide 2.5 is a free update to existing Halide II subscribers.
Apple Shares New 'Movie Magic' Shot on iPhone 13 Pro Video – MacRumors
Apple today continued with its long-running "Shot on iPhone" series, uploading another "Experiments" video that focuses on the camera capabilities of the iPhone 13 Pro.
The "Movie Magic" video features Dong Hoon Jun and visual artist James Thornton explaining how they shot a short sci-fi film. The video highlights various effects that can be captured with the ‌iPhone 13 Pro‌ and a set of props like hyperspeed, an outer space look, anti-gravity, a cloudscape, and more.
Related Stories
Apple today shared another video in its ongoing Shot on iPhone series, with the new ad focusing on filming techniques to demonstrate how easy it can be to make a movie on an iPhone.
The video walks through using the Ultra Wide camera for unique perspectives and it demonstrates different lighting effects that can be used to make a cinematic feel.
There's a technique on a DIY crane shot…
iPhone 13 Pro models feature an upgraded Ultra Wide camera with autofocus that enables macro photography, allowing users to take close-up photos of flowers, insects, and other objects that are as close as 2cm to the camera lens.
Apple's Macro Mode is limited to iPhone 13 Pro models, but those with older iPhones can now get in on the action, as Halide today announced that it has updated its…
An iPhone 13 feature "will innovate patient eye care and telemedicine," according to a San Diego-based doctor who has found an unexpected use for one of the device's new abilities.
Detailed in a post on LinkedIn, opthalmologist and digital health specialist Dr. Tommy Korn explained that he has been using the iPhone 13 Pro Max to take high-quality macro images of patients' eyes.
The iPhone …
Apple today published a seven minute video positioned as a tour of the iPhone 13 and 13 Pro, with the walkthrough coinciding with the pre-orders that are now live.
Filmed at the Tower Theater Apple Store in Los Angeles, the tour highlights the four available sizes, camera technology like Cinematic Mode and improved low-light performance, the Ceramic Shield display and IP68 water resistance,…
Apple today released the third beta of iOS 15.1 to developers for testing purposes, and the update introduces some new camera features for iPhone 13 Pro users.
ProRes Video
Today's beta adds support for ProRes video capture with the standard iPhone camera app. It can be toggled on by opening up the Settings app and selecting the "Camera" section. From there, tap on "Formats" and toggle on…
The new iPhone 13 Pro models support 4K ProRes video recording, but there's a catch if you want to capture video at the highest quality – you need an iPhone 13 Pro or Pro Max with at least 256GB of storage space.
On Apple's tech specs page for the new devices and in the press release announcing the new iPhone 13 Pro models, Apple says that if you have an iPhone 13 Pro or iPhone 13 Pro Max…
Users considering purchasing the iPhone 13 Pro or iPhone 13 Pro Max with the base level 128GB of storage should be aware that it misses out on functionality that comes with higher storage configurations.
One of the main new features to come to the iPhone 13 and iPhone 13 Pro Max this year is ProRes video recording capability. Aimed at professional videographers, the ProRes codec offers…
It's iPhone 13 launch day, and customers around the world are receiving their iPhone 13, 13 mini, 13 Pro, and 13 Pro Max orders, plus the new devices are also in Apple retail locations. We picked up one of the new iPhone 13 models and both of the iPhone 13 Pro models for a quick unboxing and an honest overview of the feature set.
Subscribe to the MacRumors YouTube channel for more videos. …
AirPods 3 make it easier to skip songs. Here's how to use the force sensor – CNET
Apple unveiled the AirPods 3 on Monday at its October launch event (here's how to buy the new AirPods). The latest wireless earbuds sport a new design, spatial audio for a more immersive listening experience, faster charging and better battery life, as well as sweat and water resistance.
Apple's force sensor, featured on the AirPod Pro stem, is also now available on the AirPods 3, which means it's easier to play or pause music, skip songs (or audiobooks and podcasts) and answer and end calls.
Here's how it works.
Control audio with force sensor on AirPods 3 earbud

Play or pause audio: Press the force sensor on the stem of one of your AirPods once.
Skip forward: Double-press the stem.
Skip backward: Triple-press the stem.
Phone calls with force sensor on AirPods 3 earbud
Answer a call: Press the force sensor on the stem.
Decline a call or send it to voicemail: Double-press the sensor on the stem.
For more, check out how to buy the new AirPods 3 and everything that was announced at Apple's October event.
Correction, Oct. 20: A previous version of this article mistakenly said that the new AirPods case contained a force sensor. The force sensor is only found in the new AirPods 3.
U.S. lawmakers urge speedy action on U.S semiconductor chips funding
A bipartisan group of 38 U.S. House lawmakers on Thursday urged leaders in Congress to immediately set a path to advance legislation providing $52 billion for U.S. semiconductor production including $2 billion in support for chips used by the automotive industry.
The  U.S. Senate voted 68-32 in June to approve a sweeping package of legislation intended to boost the country's ability to compete with Chinese technology, including providing $52 billion for chips, but the measure has stalled in the House.
The House lawmakers in a letter warned of the "dire consequences the automotive industry as a whole—and the nation—faces if we fail to advance legislation soon."
(Reporting by David Shepardson)