Mindful Media: 12 Companies Making Health Easier in 2021 – Financial Post
Vancouver, BC, Dec. 16, 2020 (GLOBE NEWSWIRE) — From nutrition software to medicinal mushrooms, 2021 is the year for health innovation, and many companies are recognizing this opportunity. Mindful Media shares 12 companies that are taking the challenge out of health, making it easier than ever to access.
"Want to get fit and look fabulous this 2021 so you can curl up in your sweatpants on the couch knowing you have 6-pack abs? If so, look no further!"
If you think the above statement sounds ridiculous, that makes two of us.
The reality is, staying mentally and physically healthy has been incredibly challenging over the past year as the societal pressures of having "places to go and people to see" aren't there to keep us accountable.
More than ever before, it is actually ENCOURAGED to stay in every night of the week. An activity that leaves many within steps of the refrigerator, home to some dangerous treats like ice cream and perhaps a nice chardonnay.
The solution to the pandemic-fatigue that many are feeling is discovering ways to make health accessible, fun, and beneficial… or simply put, easier.
How do we make health easier, you ask?
Thankfully, there are a number of health and wellness companies out there who have taken on this task. Through an innovative approach to health solutions, these companies experienced rapid growth in popularity throughout 2020.
With new habits forming, the success of these companies is sure to persist into 2021.
We've outlined 12 companies that are doing amazing things in making health easier in 2021, which is something we can all benefit from.
Peloton
If 2020 was kind to one industry, it would be that of at-home workout equipment. Peloton is a shining example of the success this industry has experienced. The company, which was founded in New York in 2012, is reported to have grown 350% in 2020 according to a recent Forbes article. So, what's the reason for this surge in success? Gym closures, social distancing measures, and humanity's innate thirst for competition have all contributed to the growth of Peloton's popularity, which is now on a 4 to 8 week backorder for buyers interested in joining the biker gang.
What we love about Peloton is that they continue to push forth with innovations. They have now expanded on their lineup of stationary bikes to bring customers and members the Peloton tread, providing a full service guided workout experience. And for interested buyers that are spooked by the steep price tag? No problem. The company offers a 90-day free trial to their guided workout programs which require only body-weight and minimal equipment. Peloton has done a sensational job bringing the experience of boutique fitness classes into the home, and many are believing this trend will persist past the pandemic as people are falling in love with the ease of at-home workouts.
Check out Peloton's showroom here
3M
As the world's leading producer of N95 masks, 3M was in high demand this past year. The industry conglomerate found itself at the center of an industry battle to fulfill personal protection equipment orders to countries all over the world. The Minnesota based company responded to this pressure by doubling their global output of N95 masks, which are specially designed to filter 95% of airborne particles, to 1.1 billion units annually.
Almost a year later, the vast majority of the world is still masking up when stepping out of the home. This trend is not anticipated to change until a vaccine is widely available, and even then, some are believing the act of wearing a mask may persist into mainstream culture. Boasting a selection of respirators designed to meet each individual's need, the 3M will continue to provide protection on a global scale come 2021.
Learn more about their products here
Calm
Rated the #1 app for sleep, meditation, and relaxation, Calm is regarded as one of the most successful meditation apps in the world, with a mission to make the world happier and healthier. And let's face it – 2020 hasn't been a walk in the park. Globally, mental health issues are on the rise resulting from isolation, social distancing, and disruptions to routine, Calm provides users with a convenient and accessible way to combat anxiety, insomnia, and stress through simply participating in the sessions available in the apps content library.
Through answering a series of questions, Calm curates customized exercise options suited to the needs of each user. This allows users to focus on the areas that they are specifically struggling with by listening to a meditation practice that has been intuitively selected by the app. Daily reminders promote consistency, which is important for beginners looking to benefit from the practice of meditation. Calm is not only highly effective, but highly convenient, and is a wonderful tool to help individuals cope with the heaviness that is the pandemic.
Browse their options here
HelloFresh
Over the past few years, meal kits have been rising in popularity thanks to their convenience and customization, proving to have an option for nearly all lifestyles. Are you a mom on the go with a handful of kiddos to feed after school and before hockey practice? Or perhaps a busy working professional who has no desire (or time) to stop by the grocery store after work and battle the lines? Whatever the case may be, meal kits are making life easier.
HelloFresh is a leader in the meal kit industry, having been one of the first companies to launch such an innovative solution. With a variety of options to choose from (vegetarian, vegan, low carb, family-sized, couple sized) the meal kit and delivery company is providing a solution for everyone and is taking the guesswork out of "what should I make for dinner tonight?" Furthermore, grocery shopping is something that is no longer safe for at-risk members of the community. With HelloFresh delivering the meal kits once a week, those who are concerned about their health can stay safe from the comfort of their home.
See what meal kit option is right for you!
Alo
Founded in 2007 in Los Angeles, Alo Yoga is driven by the mission to spread good by bringing yoga to the world. The studio-to-street wear company creates minimal, yoga forward workout attire designed to increase movement and mobility, promoting a healthier and grounded lifestyle. Over the years, the company has expanded on its original line of yoga attire to offer workout clothing for a variety of physical activities, including running, barre, pilates, and exploration.
Today, Alo is far more than just a yoga apparel company. The industry titan also features a full virtual fitness program that allows members to follow professional instructors teaching a variety of classes that range in difficulty. This option is affordable on its own at $20/month, or, if you fancy ordering an item from their website, you get one month of the membership for free. 2021 is all about the home workout, and Alo is making this easier through their extraordinary yoga and fitness attire as well as their beautifully curated workout content as available on Alo Moves.
Check out what Alo is all about
MenuSano
Lifestyles are busier today than they have ever been before, and this has created an increasing reliance on dining out/ordering in to stay nourished throughout a fully packed day. The problem with these options is that the nutritional value of the dishes is often a guessing game, which is not sustainable for individuals and families looking to source healthy choices. Recognizing this flaw in the system, Sonia Couto launched MenuSano in 2015 as a solution to her and her team "…wondering why, when you purchase boxed food you get nutrition labels, but not when you purchase restaurant food."
As a nutrition analysis and recipe costing software, MenuSano allows foodservice, restaurants, manufacturers, schools, and hospitals the ability to create recipes and generate compliant nutrition labels, promoting health through consciousness. This Toronto-based solution to the guessing game of nutrition has been very well received by business owners. It provides an affordable and attainable solution to comply with government regulations for nutrition labeling. Consumers benefit by having access to the information at the point of sale which allows them to make healthier decisions. This breakthrough in awareness and accessibility is why MenuSano is a fundamental player in making health easier in 2021.
Learn more about the software making health easier here
Fredi
2020 has been the year of burnout for many – the world has imposed a number of uphill battles resulting in high levels of stress, emotional overwhelm, and distractions that have made everyday life incredibly challenging. Fredi is a company that believes success at work starts with wellness, and that's why they're helping ambitious women put their wellness first so they can experience snowballing wins at work and in life. Their product, Focused by Fredi, is an all-natural daily supplement in the nootropics space that is helping individuals feel sharp, collected, and energized all day long. Founded in 2019, the wellness company was created to introduce this simple step to your morning routine so you can tackle the day feeling motivated, clear-headed, and confident.
Chelsea and Mitch Glaser are the sibling duo who created the company as a solution to the high-stress and fast-paced lifestyles they had both been living with Chelsea running her own company and Mitch working as a Wall Street Investment Banker. They were both working hard to reach their goals, but often felt held back by the effects of burnout in the process. With their blend of six 100% natural ingredients, the Glasers are upgrading your morning routine and encouraging more self-care. As an industry-leading nootropic solution, Focused by Fredi is the supplement to turn to in 2021 for those looking for a natural and healthy way to boost their productivity.
Check them out here!
SafetyWing
SafetyWing is making health easier in 2021by making health ACCESSIBLE. Developed by a team of nomads themselves, SafetyWing is the world's first International Travel Medical Insurance and global health insurance created to meet the needs of remote workers and digital nomads who are location independent. This growing workforce now has access to revolutionized subscription-based insurance policies that can cater to the unique needs of each individual.
All of SafetyWing's products cover COVID-19, an offer that few other insurance companies have included in their policies. By continuing to provide extensive coverage, this San Francisco/Norwegian company is proving to be at the forefront of a global workforce shift that is embracing remote-work opportunities. Regardless of what your office looks like in 2021, SafetyWing will provide the coverage you need to keep you and your family safe and healthy anywhere in the world.
Find out more about Safety Wing's policies here
Sunny Culture
It's time for kombucha to make room on the shelves – water kefir is the new probiotic beverage that is healing gut health one sip at a time! Founded in 2015 by Patrick Whitner and Rany Bochi, Sunny Culture is a health-focused beverage company that has successfully scaled its water kefir product from the countertops of Rani's kitchen to taking over the shelves of Whole Foods across Florida in only a few short years. The light, probiotic beverage is made with live water kefir culture and is available in four flavors of Probiotic Water Kefir and three flavors of the concentrated Probiotic Shot.
The founders, who met at the age of 12 when they were roommates at a tennis academy, have a long history with health and nutrition, and created the product as a way to make wellness easier (and delicious). Sunny Culture's water kefir beverages are free from the vinegary-bite and bloat that is often associated with kombucha, and offers what Rany described as a "… soft champagne-esque bubbly beverage – without the booze." With 2021 being the year of fresh starts, let's hit refresh on our health habits by introducing Sunny Culture into our everyday consumption routines.
Check out the Sunny Culture beverage options here
Tryp Therapeutics
As a company making waves in medical advancements, Tryp Therapeutics is gaining a name for itself as a drug development company that will be known in 2021. This innovative psychedelic pharmaceutical company is making strides in the development of transformative medicines targeting diseases such as Fibromyalgia and CNS disorders by unlocking the therapeutic potential of psilocybin. Led by a world-class team from biotech companies and pharma giants Pfizer, Roche, and Merck, Tryp is focused on identifying and developing clinical-stage compounds for orphan diseases and other diseases that have ineffective first-line treatment options. Tryp Therapeutics is at the forefront of the emerging psychedelic renaissance which is looking like it will potentially transform medicine in 2021.
Learn more about Tryp Therapeutics advancements here
Stay Wyld
Mushrooms are making a comeback in 2021, and no we're not talking about the kind you sautee to serve on top of your steak. Holistic mushrooms, rather, are being widely recognized for their sensational benefits, and Stay Wyld Organics is at the forefront of this movement. The industry-leading health and wellness company is firmly rooted in helping people to live their healthiest daily lives through incorporating the benefits that mushrooms offer.
As an age-old remedy, medicinal mushrooms have been used for thousands of years, and Stay Wyld is re-purposing their properties to benefit today's society through an environmentally conscious lens as the first and only medicinal mushroom company to commit to plastic-free packaging With a line up of 7 different capsule formulas and 5 powders, the company is focused on supporting a variety of health issues, including cognitive function, memory, immune defense, and stress & anxiety. Their organically, North American grown products are steamed for enhanced bioavailability and offer a natural and easy solution to support everyday health. This wellness crusader is guiding us into a healthier 2021!
Learn more about the StayWyld product line here
OhFresh Brands
A good company creates something good. A great company creates something good with the purpose to create great change. OhFresh Brands is an example of a great company through the change they're creating in providing American's with easier access to nutritional food and beverage options. Launched in 2018, the innovative company is disrupting the U.S. beverage industry through its focus on sourcing healthy products and distributing them to retailers across America at an affordable price. Yousef Abuzuaiter, founder and CEO of the importing and incubating firm, stated that OhFresh Brands is "bringing healthy international consumer products to the U.S."
The past two years have seen OhFresh experience explosive growth. Their lineup of health-focused products has expanded to include a variety of names, from Mogu-Mogu to Sappe Aloe Vera, as well as OhFresh's own line of canned beverages. On top of this, they continue to partner with a growing number of American retailers to make their products available from coast to coast. Through OhFresh's determination to provide American's with healthy beverage and food alternatives, they are making health in 2021 as easy as a walk down the block!
See what health-focused products OhFresh has in store
Michael Graziano Founder Mindful Media michael@mindfulmediapr.com https://www.mindfulmediapr.com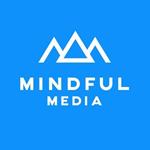 Media coverage of COVID is failing Albertans, and it's not the media's fault. – Alberta Daily Herald Tribune
Article content continued
This has to stop.
Either Dr. Hinshaw or her two expert, and well-compensated, deputies need to make themselves available on a regular basis to answer technical questions — from reporters whose microphones don't get muted. They'll need to explain what the statistics they release really mean and take questions about the particulars of outbreaks and the evolving science of the pandemic.
Yes, some of the questions and answers will be uncomfortable, and uncertainty will be highlighted. But Albertans will be better served by having these questions answered with uncertainty than they are when the questions aren't even asked.
Of course, the semi-regular official briefings with top decision-makers should continue when there are major policy announcements. But those would also benefit from being less stilted. Also, Alberta is a wealthy province; we can afford a socially distanced second podium on the stage so that we don't have to waste precious question time on the theatre of hand sanitizing.
COVID is contagious and it has required us to change the nature of news gathering, but the news-gathering function is more important now than ever.
Albertans are being asked to give up so much. Our compliance should happen in exchange for our government's willingness to answer all our questions.
Vitor Marciano was formerly press secretary to two leaders of the Opposition.
Opinion | Trump is finally banned from social media — but why was such an important decision left to a small group of companies enforcing their terms of service? – WellandTribune.ca
Despite spending what feels like half my life glued to my phone, I wasn't logged on for that fateful day when, after years of suffering, Donald J. Trump was permanently kicked off Twitter.
To be quite honest, I'm a bit sad I missed it.
The move, which was hotly debated inside Twitter, started something of a chain reaction. After the violent insurrection in the Capitol in Washington, D.C., Twitter decided that the public harm from letting Trump foment more anger outweighed its commitment to foster a public conversation. Other companies followed. Facebook, YouTube, Snapchat and more have all either permanently or temporarily removed Trump.
It felt inevitable. A man so totally amoral and self-involved, so deeply and obviously bigoted, and so utterly lacking in sympathy was always going to be a danger when given a platform. All the same, the ban was unsettling, in part because of what it signified, and in part because of the response.
On one side were the conservative and far-right supporters of Trump who claimed this was clear-cut censorship. On the other were people who said that private companies have every right to do whatever they want. Regardless of how one feels about Trump, the ban is symbolic of the fact that the 21st-century public sphere is owned by private companies — and that situation simply cannot hold.
For one, much of the conversation around barring Trump focused on the rights of private companies and the U.S. Constitution's First Amendment, which guarantees free speech. That is in itself indicative of what's wrong: that questions about who can have access to platforms and under what conditions are often controlled by the whims of companies located in foreign countries — even if the country in question is a neighbour and ally.
Still, that same argument suggests that the ban wasn't censorship proper; it was a private company enforcing its terms of service and protecting the validity of its platform. To let Trump continue to peddle lies in what feels like a tense moment in American history would have been an obvious mistake.
Yet, in a thoughtful thread on his own platform, Twitter CEO Jack Dorsey suggested that the ban was what was right for Twitter — but that what it augured for a free and open internet was more worrying because to have all the major platform companies act in unison would be "be destructive to the noble purpose and ideals of the open internet."
While Dorsey's perspective seems to slip somewhat into that dangerous trap of a naive objectivity — that too-common idea in which free speech as an abstract idea is held up above the harm of allowing, say, white supremacists or anti-vaxxers open access to platforms — it does point to what's at stake. When a group of private companies control online public speech, they react in their own best interest, not necessarily in what is best for society at large. Just because those two ideas coincided in the example of Trump, it doesn't mean they always will.
If we dismiss the concerns about censorship, we adhere to a needlessly capitalist idea of free speech — one that essentially says corporations can do whatever they want. Where that leaves us is unclear, in part because what we are dealing with is historically unprecedented. We've had mass media for a couple of centuries now, but social media is something else, and we're scrambling to understand its effect on how we live, think and act.
What is clear, however, is that to either say that social media companies can do as they wish, or that no one should be deplatformed or banned, is naive. Neither of those is true.
The Trump ban is just an example of how the web is still mostly lawless, or at least ad hoc — still a thing in which people like Dorsey and Mark Zuckerberg make decisions for hundreds of millions of people, often haphazardly, and with little in the way of accountability.
What one wants to thus in response to all this uncertainty is something reassuring and precise — for example, that we must insist the public sphere should be public. But what that might look like is unclear. After all, it's not as if each national government around the world is about to launch its own version of Twitter.
Loading…
Loading…Loading…Loading…Loading…Loading…
Rather, the Trump ban is a sign that far too few people have any idea what they're doing when it comes to how we manage social media and its effect on our societies — not tech company CEOs, not government regulators, and maybe not newspaper columnists either. But that lack of clarity is itself a kind of call to action, a clear indication of the urgency and scope of the problem.
We are all glued to our phones — everyday people, presidents, and violent insurrectionists — and it's time to figure out some rules for the new digital world in which we live.
Social Media Buzz: Norway's Warnings, New Jersey Smokers, CDU – Bloomberg

What's buzzing on social media this morning:
Norway warned Covid-19 vaccines may be too risky for the very old and terminally ill. The country reported 29 people over the age of 75 who died after taking their first Covid-19 vaccination shot.
Until Friday, Pfizer/BioNTech was the only vaccine available in Norway, and Pfizer said the companies are working with the Norwegian regulator to investigate the deaths.
The reported deaths were "elderly people with serious basic disorders." Norway's recommendation does not mean younger, healthier people should avoid being vaccinated.
In New Jersey, smokers are now eligible for Covid-19 shots under the state's vaccine expansion plan. No proof is needed. Smoking and obesity are among the conditions listed under "individuals at high risk," the plan shows.
Germany's governing CDU party elected Armin Laschet as next leader, opting for the candidate who most resembles departing Chancellor Angela Merkel in policy and style.
President-elect Joe Biden picked Wendy Sherman, a former undersecretary of state for political affairs under President Barack Obama, as deputy secretary of state. A regular critic of President Donald Trump on Twitter, Sherman was the lead U.S. negotiator in talks that led to the 2015 agreement between Iran and world powers on the Islamic republic's nuclear program.
The Maryland Department of Transportation is suspending its MARC commuter train service ahead of President-elect Joe Biden's inauguration amid threats of unrest.
The Justice Department executed Dustin Higgs, 48, early Saturday, the 13th and final federal inmate scheduled to die during President Donald Trump's term. The opinion of Justice Sonia Sotomayor, one of the three justices who dissented, trended on Twitter, including in a post by Helen Prejean, the Roman Catholic nun portrayed by Susan Sarandon in the 1995 film "Dead Man Walking" based on Prejean's book of the same name.