Two new cases of COVID-19 announced in Nova Scotia Friday – HalifaxToday.ca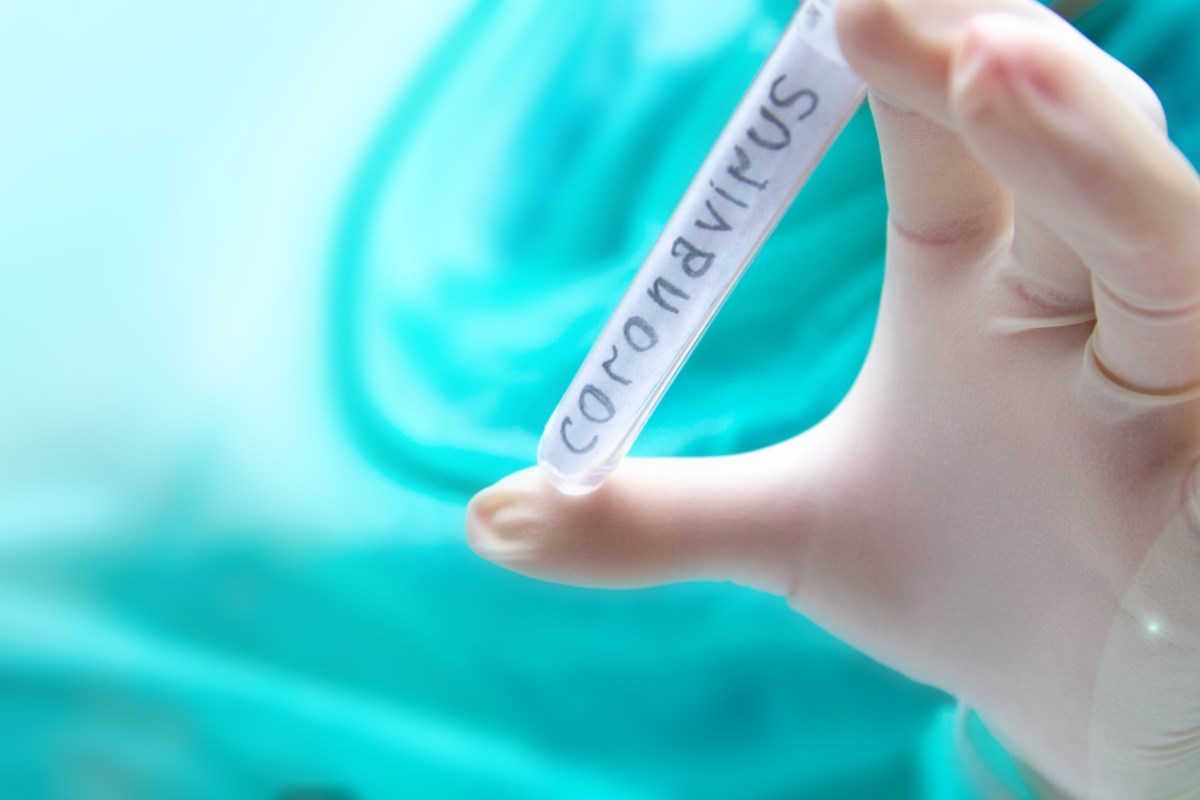 NEWS RELEASE
COVID-19/HEALTH/WELLNESS
*************************
As of today, Oct. 30, Nova Scotia has six active cases of COVID-19. Two new cases were identified Thursday, Oct. 29.
The two new cases are in the Northern Zone and are related to travel outside Atlantic Canada. One individual has been in self-isolation since returning to the province, as required. The other individual was not required to self-isolate under the Health Protection Act Order, but did self-isolate as symptoms developed. The order allows workers who are essential to the movement of people and goods and who must enter Nova Scotia as part of their work, to be exempt from the requirement to self-isolate.
Nova Scotia Health Authority's labs completed 950 Nova Scotia tests on Oct. 29.
To date, Nova Scotia has 111,395 negative test results, 1,104 positive COVID-19 cases and 65 deaths. No one is currently in hospital. Cases range in age from under 10 to over 90. One thousand and thirty-three cases are now resolved. Cases have been identified in all parts of the province. Cumulative cases by zone may change as data is updated in Panorama.
The province is renewing the state of emergency to protect the health and safety of Nova Scotians and ensure safety measures and other important actions can continue. The order will take effect at noon Sunday, Nov. 1 and extend to noon Sunday, Nov. 15, unless government terminates or extends it.
Visit https://covid-self-assessment.novascotia.ca/ to do a self-assessment if in the past 48 hours you have had or you are currently experiencing:
— fever (i.e. chills/sweats) or cough (new or worsening)
Or:
Two or more of the following symptoms (new or worsening):
— sore throat
— runny nose/ nasal congestion
— headache
— shortness of breath
Call 811 if you cannot access the online self-assessment or wish to speak with a nurse about your symptoms.
When a new case of COVID-19 is confirmed, public health works to identify and test people who may have come in close contact with that person. Those individuals who have been confirmed are being directed to self-isolate at home, away from the public, for 14 days.
Anyone who has travelled outside of Atlantic Canada must self-isolate for 14 days. As always, any Nova Scotian who develops symptoms of acute respiratory illness should limit their contact with others until they feel better.
It remains important for Nova Scotians to strictly adhere to the public health order and directives – practise good hand washing and other hygiene steps, maintain a physical distance when and where required. Wearing a non-medical mask is mandatory in most indoor public places.
As of July 3, interprovincial travel within Nova Scotia, New Brunswick, Prince Edward Island and Newfoundland and Labrador, without the requirement to self-isolate for permanent Atlantic Canadian residents, is permitted. All public health directives of each province must be followed. Under Nova Scotia's Health Protection Act order, visitors from other Canadian provinces and territories must self-isolate for 14 days. Other visitors from outside the Atlantic provinces who have self-isolated for 14 days in another Atlantic province may travel to Nova Scotia without self-isolating again.
On Oct. 22, New Brunswick announced further restrictions related to a COVID-19 outbreak in the Campbellton-Restigouche region of northern New Brunswick. Nova Scotians should avoid unnecessary travel to that area.
Nova Scotians can find accurate, up-to-date information, handwashing posters and fact sheets at https://novascotia.ca/coronavirus .
Businesses and other organizations can find information to help them safely reopen at https://novascotia.ca/reopening-nova-scotia .
Quick Facts:
— testing numbers are updated daily at https://novascotia.ca/coronavirus
— a state of emergency was declared under the Emergency Management Act on March 22 and extended to Nov. 15
— online booking for COVID-19 testing appointments is available for Nova Scotians getting a test through primary assessment centres in the Central Zone or at the IWK Health Centre in Halifax
Additional Resources:
Government of Canada: https://canada.ca/coronavirus
Government of Canada information line 1-833-784-4397 (toll-free)
The Mental Health Provincial Crisis Line is available 24/7 to anyone experiencing a mental health or addictions crisis, or someone concerned about them, by calling 1-888-429-8167 (toll-free)
Kids Help Phone is available 24/7 by calling 1-800-668-6868 (toll-free)
For help or information about domestic violence 24/7, call 1-855-225-0220 (toll-free)
For more information about COVID-19 testing and online booking, visit https://novascotia.ca/coronavirus/symptoms-and-testing/
The COVID-19 self-assessment is at https://covid-self-assessment.novascotia.ca/
*************************
COVID-19 cases confirmed in several Regina, Saskatoon hockey teams – CTV News
REGINA —
The Saskatchewan government has declared new outbreaks in several hockey teams, including three in Regina.
Outbreaks in other Saskatchewan hockey teams including the Assiniboia Rebels, the Fort Qu'Appelle Fort Knox and the Regina Cherries Sr. Men's teams.
Saskatoon Minor Hockey reported outbreaks in "multiple teams" this week.
According to the province, an outbreak is declared when two people or more test positive for COVID-19 in a non-household setting.
Below is a list of locations where outbreaks have been declared, along with the date of the declaration:
REGINA
Turvey Centre (Louis Riel play cast members), Nov. 26
Doogz Diggers Hockey Team, Nov. 26
Bro-Ci-Tops Hockey Team, Nov. 26
Gailenes Child Care, Nov. 26
Cherries Sr. Men Hockey Team, Nov. 25
Paul Dojak Centre, Nov. 25
Regina Provincial Correctional Centre (Isolation Unit), Nov. 25
Pioneer Village, Nov. 25,
First Years Learning Centre, Nov. 24
Tim Hortons, South Albert, Nov. 22
Parkside Extendicare, Nov. 20
Santa Maria Long-term Care Home, Nov. 20
Highland Curling Club, Nov. 20
Avena Foods, Nov. 20
Jesus the Anointed One Church, Nov. 18
Ecole Wascana Plains School, Nov. 18
Clare Parker Homes, Nov. 17
Evraz Steel Mill, Nov. 17
Culture Grooming Lounge, Nov. 17
Revera Green Falls Landing, Nov. 15
SASKATOON
Saskatoon Minor Hockey (multiple teams), Nov. 25
Saskatoon Food Bank, Nov. 24
Oliver Lodge, Nov. 24
Lutheran Sunset Home, Nov. 20
Royal University Hospital, Unit 5300 (Ortho/Trauma), Nov. 20
Saskatoon Correctional Centre, Nov.17
Luther Special Care Home, Nov. 17
Martensville High School, Martensville, Nov. 11
CENTRAL
The Mosaic Company – Esterhazy K3, Esterhazy, Nov. 25
Northside Sales and Service, Ituna, Nov. 13
SOUTH
Rebels Hockey Team, Assiniboia, Nov. 23
Senior Balcarres Broncos Hockey, Balcarres, Nov. 22
Fort Knox Hockey Team, Fort Qu'Appelle, Nov. 22
Little Castle Child Care Centre, Indian Head, Nov. 17
Hayes Haven Person Care Home, Indian Head, Nov. 17
FAR NORTH
Gunnar Mine, Uranium City, Nov. 13
NORTH
St. Joseph's Health Centre, Ile-a-la-Crosse, Nov. 25
Condo building, Battleford, Nov. 21
U19 Bruins hockey, Prince Albert, Nov. 13
Global Sports Academy, Prince Albert, Nov. 13
Safeway, Prince Albert, Nov. 13
River Heights Lodge, North Battleford, Nov. 12
Purolator, Prince Albert, Nov. 12
Caleb Village, North Battleford, Nov. 11
COVID-19 clusters identified at Windsor Regional, Hotel-Dieu Grace hospitals – Windsor Star
Article content continued
Visits to the floor are not allowed until further notice.
"Both hospitals continue to work with the Windsor-Essex County Health Unit to investigate the circumstances of the cluster and we will provide an update when more details become available," the Windsor Regional release says.
HDGH says the patients in its affected unit are all being tested and staff who worked in the unit are being offered testing. In addition, the hospital is closing the unit to new admissions, enhancing cleaning, reinforcing the importance of PPE use and consistent hand-washing, and suspending a visitation program in the unit that allows designated family members to help with care.
Dr. Wajid Ahmed, Medical Officer of Health for the Windsor-Essex County Health Unit, said the health unit is working closely with hospital officials to investigate the clusters. Due to privacy concerns, he said, the health unit is "unable to disclose publicly any further details about the cases or the number of close contacts at the hospitals."
(2) Covid-19 hit 7 members of one family. Now they're speaking out so others don't go through the same pain. – CNN
Two hospital systems gave Thanksgiving updates on their coronavirus caseloads, both saying that cases are rising in their hospitals but expressing confidence in their ability to deal with the increasing case load.
One hospital system said, the situation now is "nothing approaching what we experienced in March," and another system echoing that saying they are "well within our ability to handle."
Mt. Sinai healthcare system's Chief Medical Officer, Dr. Vicki LoPachin, said in a note Wednesday, that coronavirus cases continue to rise across the Mt. Sinai health system but that the current number of cases "is still within our projections, and well within our ability to handle."
"Our COVID-19 inpatient census remains at less than 10 percent of what we saw at the peak in the spring," LoPachin said. "And we do not believe we will ever see anything close to those prior numbers."
Dr. Craig Smith, chair of the department of surgery at Columbia University Irving Medical Center, which is also affiliated with NewYork-Presbyterian's hospital system, said in a message Thursday that the new Covid-19 case curve is "unequivocally positive" but nothing approaching "what we experienced in March."
Smith's candid updates during the heat of the coronavirus crisis in New York gained a large following in the spring.
Smith said NYP and CU have a "meticulous plan" for staffing changes if the surge in cases increases quickly, and that at this time, the systems are not close to a level where non-urgent surgeries would need to be canceled in order to deal with an influx of cases.
Smith also said the institutions are in the process of planning "thorough plans" for vaccine distribution.
On Wednesday morning, the system had 157 Covid-19-positive patients admitted to their hospitals, 25 of whom were in critical care.
LoPachin warned Mt. Sinai healthcare workers to "relax, recharge and prepare for the work ahead" as coronavirus case numbers are expected to increase, as some ignore warnings against gathering for the Thanksgiving holiday.
"We know that many people will ignore the warnings and gather unsafely with their families tomorrow, and that the patients with new COVID-19 infections resulting from those gatherings will arrive in our hospitals in the next few weeks," LoPachin said. "Your family needs you, your colleagues need you, and your patients need you, now more than ever."