Apple shifts hardware execs as mysterious new project looms – MobileSyrup
Dan Riccio, who has worked as Apple's senior vice-president of engineering since 2012, is stepping back from leading Apple's hardware division.
In a recent press release, Apple confirmed that Riccio is working on a mysterious "new project" and will continue to report directly to Tim Cook, its CEO. Riccio has worked on several notable projects, including Apple's ARM-based M1 processor, the AirPods Max, the iPhone 12 and even the original iMac.
"Working at Apple has been the opportunity of a lifetime, spent making the world's best products with the most talented people you could imagine," said Riccio in a recent press release.
"After 23 years of leading our Product Design or Hardware Engineering teams — culminating with our biggest and most ambitious product year ever — it's the right time for a change. Next up, I'm looking forward to doing what I love most — focusing all my time and energy at Apple on creating something new and wonderful that I couldn't be more excited about."
It's unclear what this new initiative is, but there's a possibility it could relate to recent rumours surrounding Apple's long-rumoured AR/VR glasses or possibly its electric car project.
John Ternus will take on Riccio's former role of senior vice-president of engineering. Ternus has served as Apple's VP of hardware engineering since 2013 and played a significant role in the release of the first iPad and, more recently, the first-generation AirPods.
Astronaut pays virtual visit to Manitoba schools – CTV News
WINNIPEG —
A pair of Manitoba schools had a special visitor on Wednesday, and it was surely an out-of-this-world experience.
Canadian astronaut Joshua Kutryk paid a virtual visit to students at Christ the King and Edward Schreyer Schools.
The two schools won a visit from an astronaut through a contest put on by the Canadian Space Agency's Junior Astronauts initiative.
Kutryk provided students with an overview of his job, and answered questions on training, eating, space and the specialized tools astronauts use.
"If you're in space and you crank that wrench one way, it doesn't turn the bolt, it turns you," he explained to students.
"You go the other way just as fast as you cranked the wrench."
While Kutryk was able to easily answer most of the students' questions, he was stumped by one asking why the moon, and not the sun, controls tides on earth.
For kids interested in becoming an astronaut one day, the Canadian Space Agency is holding junior astronaut recruitment for students Grades 6 to 9 to participate in a virtual camp in July.
Samsung Galaxy Note10 series is now getting One UI 3.1 – GSMArena.com news – GSMArena.com
Samsung introduced One UI 3.1 back in January, during the Galaxy S21 unveiling. Previous flagships are already switching to the new interface little by little, and now it is time for the Galaxy Note10 series.
An update is already seeding to Galaxy Note10 and Galaxy Note10+ phones in Germany and should be hitting other European countries soon unless major issues are discovered.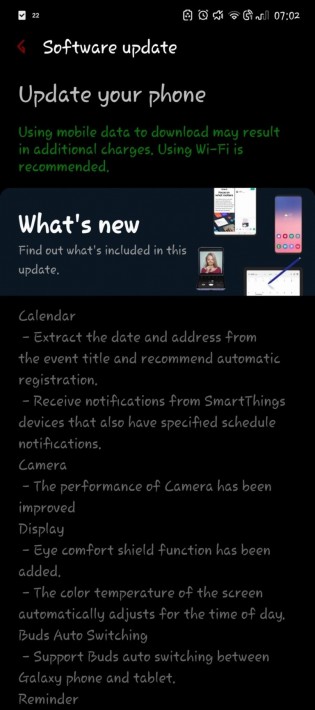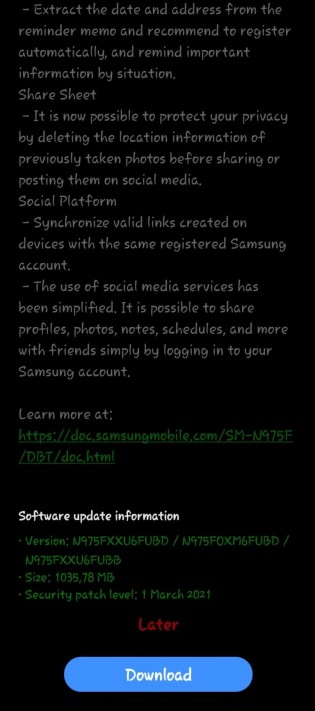 Changelog of the software update
The update carries a model number N97xFXXU6FUBD (lowercase x is either 0 or 5, depending on the phone) and is slightly over 1 GB in size. Along with the latest March 2021 security patch, the package also brings features like Eye Comfort Shield (previously called Blue Light Filter) and Private Share.
According to the changelog, there have also been improvements in the camera performance; the phone can extract dates and addresses from the calendar and delete location information on previously taken photos before sharing them on social media.
Oppo Reno5 K 5G announced with Snapdragon 750G, 90Hz screen, and 65W charging – GSMArena.com news – GSMArena.com
Oppo today added a new member to its Reno5 lineup dubbed the Reno5 K 5G. The Reno5 K 5G is built around a 6.43″ FullHD+ 90Hz Super AMOLED screen and has a Snapdragon 750G SoC at the helm.
The Oppo Reno5 K 5G boots Android 11-based ColorOS 11.1 and comes in two memory configurations – 8GB/128GB and 12GB/256GB. It doesn't have a microSD card slot, though, so you might want to go for the 256GB variant if you are someone who likes carrying around a vast library of offline music and takes a lot of photos and videos.
Speaking of photos, the Reno5 K 5G has a total of five cameras onboard – a 32MP selfie shooter inside the screen with a 64MP primary camera on the back joined by an 8MP ultrawide, 2MP macro, and 2MP depth units.
The Reno5 K 5G supports 5G and features an in-display fingerprint scanner. It also comes with a 3.5mm headphone jack and a USB-C port to charge the 4,300 mAh battery, supporting 65W charging.
All this might sound familiar to you since the Reno5 K 5G isn't an entirely new phone. It's a Reno5 5G with a different chipset.
The Reno5 K 5G is offered in three colors and will go on sale in China from March 6, but Oppo hasn't revealed its price at the time of writing this.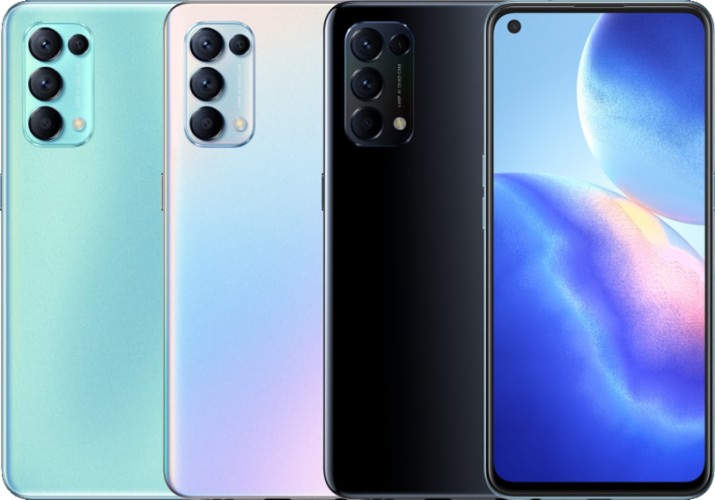 Source 1 | Source 2 (both in Chinese)