Assassin's Creed Valhalla Historian Explains Vikings' Image Problem, Women Warriors – GameSpot
Assassin's Creed Valhalla has been announced, featuring a new story revolving around Vikings. The series is known for its accurate depictions of historical time periods, and an interview with historian Thierry Noel sheds more light on how the time period and Norse people will be depicted. As it turns out, the common presumptions many people have about Vikings are only partially accurate and don't paint the whole picture.
To start, Noel is careful to define the word "Vikings" outside its usual pop-cultural imagery of brutal plunderers. He said that Vikings actually refers to the elite Norse class, which includes traders, explorers, and seafarers as well as invaders. Some of the history of Vikings was written by monks or victims of Viking invaders, which helped shape a more brutal and negative perception. That said, he points out that this is taking place in the Dark Ages, a period where relatively little is known compared to the surrounding Roman Empire era and medieval era. What we do know about the Vikings was that the society was surprisingly forward-thinking.
"The gap between the reality of Norse society and the image we have of the reckless Viking was really interesting to me," Noel told Ubisoft. "They were a fascinating society in terms of culture and pretty fair in the way they treated women, who had important rights at the time. It was certainly contradictory to the common image we have of Vikings."
In Valhalla, your character Eivor (pronounced "Ay-vor") can be a man or a woman. Noel said that there is no clear answer for whether women were warriors in Norse culture, but their mythology was full of formidable women and so they incorporated that into the story. Eivor starts by leaving their homeland to discover a new settlement, and in the actual historical record, the Vikings carved through a divided England.
"At that time, England was a multiethnic society. It was dominated by the Anglo-Saxons, but there were also Britons, descendants of Ancient Rome, and many others," he said. "It was a wealthy land, but it was a divided land, especially between rival Anglo-Saxon kingdoms. This was all very appealing for the Vikings, who took advantage of the situation of a divided England."
The one that didn't fall, Noel said, was Wessex, ruled by Aelfred. Noel says he's a "very important character."
The first gameplay trailer for Valhalla is coming on May 7 as part of an Inside Xbox presentation centered on Xbox Series X games. It will also support Microsoft's Smart Delivery feature, letting you buy the game on one platform and upgrade at no additional cost. While you wait to see the first footage of Valhalla in action, check out the first stunning screenshots and read our Assassin's Creed Valhalla pre-order guide.
GameSpot may get a commission from retail offers.
Raptors Uprising down Nets GC to improve to 7-0 in NBA 2K league esports play – CKOM News Talk Sports
TORONTO — Raptors Uprising GC continued its perfect start to the NBA 2K League esports season, sweeping Nets GC in its best-of-three series Friday to improve to 7-0.
The Raptors raced out to an early lead in Game 1 but had to rally to take Game 2.
Toronto downed Brooklyn 84-71 in Game 1 and 79-72 in Game 2 with star point guard Kenneth (Kenny Got Work) Hailey, an early MVP candidate, racking up 75 points in the Raptors' two wins.
Hailey was averaging 32.9 points, 6.4 assists, and 3.1 steals going into Friday's game.
The Nets, who had won three straight, fell to 3-2.
Hailey led the way with 32 points — and zero turnovers — in Game 1 while rookie power forward Maurice (ReeceMode) Flowers added 25 points. Centre Jerry (Sick One) Knapp recorded his fourth triple-double of the season with 15 points, 11 rebounds and 10 assists.
Point guard Josh (Choc) Humphries led the Nets with 32 points and 10 assists. Humphries, the ninth overall pick in the February draft, was averaging 31.6 points and 8.3 assists per game prior to Friday's play.
In Game 2, the Nets rallied to lead 18-15 after the first quarter — with Humphries accounting for 14 of Brooklyn's points— and 36-32 at the half. Hailey, who had 14 points in the half, hit a late three-pointer to reduce the Raptors' deficit.
But Toronto reeled off a 22-7 run to open the third quarter and led 60-50 going into the final quarter.
Brooklyn had some connectivity issues in Game 1, according to the NBA 2K official broadcast feed.
The NBA 2K League's third season was to have started March 24 but was postponed until May 5 because of the global pandemic. The first six weeks of the rescheduled season are being played remotely rather than at the league's New York City studio although the league has yet to say what happens beyond Week 6.
It was the fourth game in four days for Brooklyn, which did not open its season until May 29. In contrast, Toronto began play May 5.
Toronto, which has now swept five of its first seven series, hadn't played in 15 days following a Week 4 bye. The Raptors snapped Hawks Talon GC's three-game win streak last time they played on May 21.
Friday marked the second ever meeting between the two teams. Toronto won 54-42 in week 3 last season. That game saw former Raptors centre Seanquai (KingQuai614)Harris pull down a franchise-record 20 rebounds to go along with 10 points.
Toronto plays Blazer5 Gaming on June 11 and Celtics Crossover Gaming on June 12.
This report by The Canadian Press was first published June 5, 2020.
—
Follow @NeilMDavidson on Twitter
Neil Davidson, The Canadian Press
Xiaomi Redmi 9 specs, design and pricing revealed by online retailer – GSMArena.com news – GSMArena.com
The Xiaomi Redmi 9 reportedly arriving on June 25 has been listed on online retailer Lazada's Filipino site with its images, specs, and pricing.
The specs listed on the e-commerce website align well with previous rumors, meaning the Redmi 9 comes with a Helio G80 SoC under the hood and has two memory versions – 3GB/32GB and 4GB/64GB. There's also a dedicated microSD card slot for storage expansion.
The Redmi 9 is built around a 6.53″ FullHD+ display that has a notch up top for the 8MP selfie camera. The back of the smartphone, that has a textured finish and looks like a combination of the Redmi K30 and Redmi Note 8 Pro's back panels, is home to a quad camera setup comprising a 13MP main, 8MP ultrawide, 5MP macro and 2MP depth sensor units.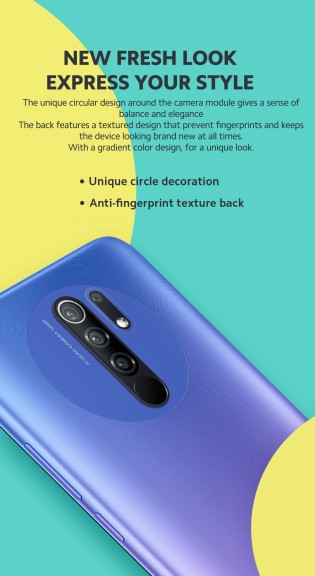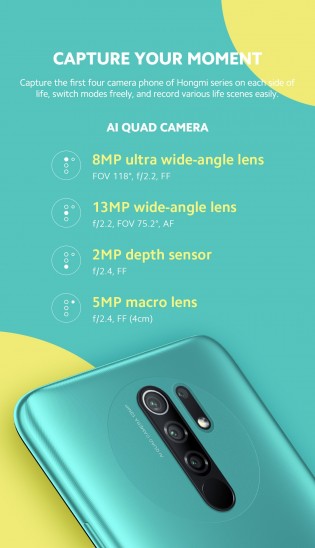 Redmi 9 comes with four cameras on the back
The Redmi 9 comes in three colors and packs a 5,020 mAh battery which draws power through a USB-C port at up to 18W.
Other highlights of the Redmi 9 include a rear-mounted fingerprint reader, AI Face Unlock, IR Blaster, dual SIM support, and a 3.5mm headphone jack.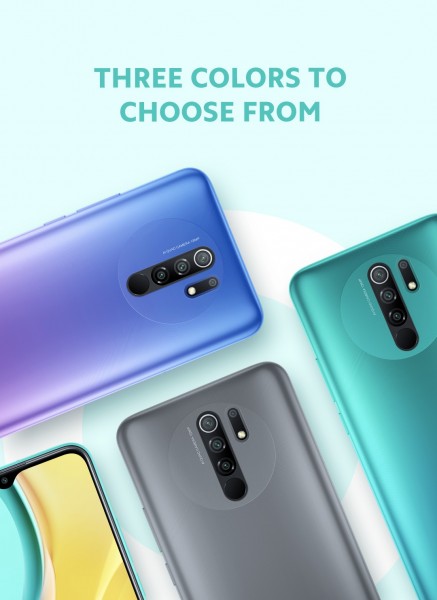 The 3GB/32GB version is priced at PHP6,990 ($140/€125) and the 4GB/64GB at PHP7,490 ($150/€135). At the time of writing this, the 32GB version is available for purchase in a flash sale.
That's surprising since Xiaomi's Philippines branch hasn't made any official announcements about the Redmi 9 at the time of writing this, meaning the retailer likely jumped the guns and an official announcement isn't too far away.
Thanks for the tip!
Montreal weather: A good day to stay inside with the windows open – Montreal Gazette
Article content
Isn't that rain refreshing? Yeah, it's putting a damper on the weekend, but it's not like you can do much out there these days.
Today's forecast calls for the rain to continue until the morning, then maybe come back in the mid-afternoon as we hit a reasonable high of 20 C. (Sunday will be better — sunny and 21.)
We apologize, but this video has failed to load.
Montreal weather: A good day to stay inside with the windows open
Back to video
Tonight: Chance of rain. Low 12.
Don't forget to submit your photos of Montreal via Facebook, Twitter and Instagram by tagging them with #ThisMtl. We'll feature one per day right here in the morning file. Today's photo was posted on Instagram by @tinmarieb.
Quote of the day
The spread of evil is the symptom of a vacuum. Whenever evil wins, it is only by default: by the moral failure of those who evade the fact that there can be no compromise on basic principles. — Ayn Rand
Help support our local journalism by subscribing to the Montreal Gazette.