China's economy czar going to Washington to sign trade deal – CTV News
BEIJING —
China's economy czar will visit Washington next week for the signing of an interim trade deal, the government said Thursday.
Vice Premier Liu He, Beijing's chief envoy in talks with Washington over their tariff war, had been expected to attend the signing but the Commerce Ministry's statement was the first official confirmation.
Washington postponed planned tariff increases following the announcement of the "Phase 1" deal in October. But earlier punitive duties imposed by both sides on billions of dollars of each other's goods stayed in place, dampening global trade and threatening to chill economic growth.
Liu will lead a delegation to Washington from Monday through Wednesday, said ministry spokesman Gao Feng.
Under the "Phase 1" deal, Beijing agreed to buy more American farm goods and Washington's chief negotiator, Robert Lighthizer, said it would make changes to respond to complaints about its industrial policies. Details have yet to be announced and Chinese officials have yet to confirm any regulatory changes or the size of purchases of American soybeans and other exports.
Both sides have soothed financial market jitters by announcing conciliatory steps including postponing planned tariff hikes. Beijing also has resumed purchases of soybeans, the biggest American export to China, and pork.
Washington, Europe, Japan and other trading partners complain Beijing steals or pressures foreign companies to hand over technology. Washington is pressing China to roll back plans for state-led creation of global competitors in robotics and other industries that its trading partners say violate its market-opening commitments.
President Donald Trump announced last month he would sign the "Phase 1" agreement Jan. 15 and travel to Beijing after that to start the second stage of talks.
Trump hailed the interim agreement as a step toward ending the tariff war, but Beijing has been more measured in its public statements.
Economists say concluding a final settlement could take years. Potential hurdles include Chinese insistence that U.S. tariff hikes be cancelled once an agreement takes effect. The Trump administration says some must remain in place to ensure Beijing carries out any promises it makes.
Can China Keep Rising Without the West?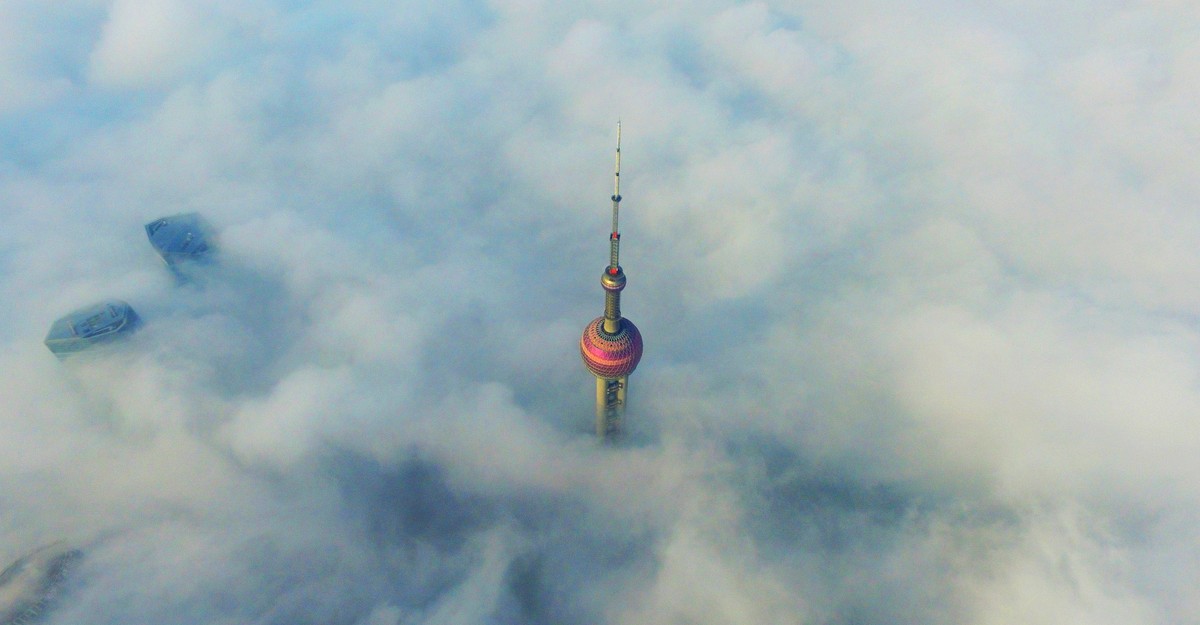 The idea of a rising China has become so entrenched in the Western imagination that it can seem inevitable. But economics rarely operates in straight lines, and in China, the government of Xi Jinping is right now making decisions about China's economic relations with the world that are bound to alter its trajectory.
Xi, the most dominant political figure in China in half a century, would like his country to overtake the United States as the world's premier superpower. In that pursuit, he is reorienting his country's trade and investment away from the West and, in certain respects, looking inward to strengthen China's economic defenses. China's leaders argue that such decisions were forced upon them by a hostile Washington intent on maintaining its hegemony. In taking this course, they are also contributing to a larger shift in global affairs, as the post–Cold War moment of globalization has given way to a new era in which geopolitical competition and security concerns drive economic policy.
The story of China's rise (so far) has been all about its relationship with the West, and especially the United States. More than 40 years ago, the paramount leader Deng Xiaoping introduced a free-market reform program that connected China's destitute and largely agrarian populace to global supply chains through bonds of trade and investment with the U.S. and its partners. In flowed foreign capital and technology; out came manufactured goods for wealthy American and European consumers. Growth roared, and with it, incomes. None of that would have been possible without the West's cooperation.
Beijing and Washington were once willing to set aside their numerous political disagreements in the pursuit of economic benefits that both believed were necessary for the future. But today, the two countries have come to see their ties as a source of risk and vulnerability. Xi fears that Washington can exploit its economic leverage to suppress his country's rightful rise into a global superpower by withholding crucial technology or imposing punishing sanctions, such as those the U.S. slapped on Russia after its armies invaded Ukraine last year. He has sought to protect China by channeling enormous state support into developing homegrown technologies and by shifting China's economic energies toward countries, including Russia, that are not perceived as threatening.
Washington, for its part, worries that China can use its dominance of certain supply chains, such as the production of rare earth minerals, to stymie U.S. industry, or that Beijing will capitalize on access to advanced American technology to enhance its own military capabilities or undercut U.S. economic competitiveness. Both the Trump and Biden administrations sought to curtail business with China through tariffs, export controls, and other measures, and encouraged investment in manufacturing at home.
Mike Gallagher, chair of the U.S. House Select Committee on the Chinese Communist Party, sees these shifts as commonsensical in many ways. "There are some people who want to go back to the halcyon days of economic engagement, in the hope that that might improve the U.S.-China relationship. I just think that represents the triumph of delusion over experience," Gallagher told me. "We need to take off our golden blindfolds when it comes to the risks associated with doing business" with China, and "we need to reinforce our economic sovereignty in concert with our allies."
And so the economic relationship between the U.S. and China—arguably the most influential of the past half century—is beginning to unravel. U.S. investment into China has been on the decline. In 2017, American companies invested $14.1 billion into China; in 2021, only $8.4 billion, according to the research firm Rhodium Group. In a recent survey of U.S. businesses conducted by the American Chamber of Commerce in China, 51 percent of the respondents said that their current plan was either not to increase their investment in the country or to decrease it, while another 26 percent said that the environment was too uncertain to decide.
Executives in Europe are hardly more enthusiastic. "While a handful of large firms, many of them German, continue to pour money into their China operations, many other firms with a presence in China are withholding new investment," Rhodium Group explained in a 2022 report. "Virtually no new European firms have chosen to enter the Chinese market in recent years."
Foreign investment suffered globally during the coronavirus pandemic, but China was hit harder than other countries and regions, according to a study that the International Monetary Fund released in April. The IMF noted that, during the pandemic period (roughly 2020 to 2022), compared with the preceding five years, the United States and the advanced European economies made significantly fewer "greenfield" investments into China—the term for when a company starts a new operation in a foreign country from scratch. Such investments into other regions, including emerging markets in Europe, held up much better. The study also revealed that foreign-investment flows are becoming more concentrated among countries that share similar geopolitical viewpoints. The IMF calls it the "fragmentation" of foreign-investment flows, but what it really means is that the decades-long love affair the West's CEOs have had with China is coming to an end.
Chinese companies are withholding their money as well. The U.S. had been the most popular destination for China's capital, with $193 billion invested since 2005, according to the American Enterprise Institute. Now Chinese investment in the U.S. has all but evaporated. Though it ticked upward in 2022 from the year before, to $3.2 billion, that's a mere fraction of the nearly $54 billion invested in the U.S. in 2016.
Instead, Chinese firms are redirecting their investment to the global South. Last year, the two largest recipients of Chinese foreign investment were Saudi Arabia and Indonesia. Countries associated with Xi's pet infrastructure-building program, the Belt and Road Initiative, accounted for less than a quarter of total outward Chinese investment in 2017, Derek Scissors, an AEI senior fellow, estimates. Last year, their share reached 60 percent (albeit of a smaller total amount). Though this shift reflects Xi's foreign-policy preferences, it also shows how Chinese money is being scared off by a suspicious reception in the U.S. "Until that changes," Scissors wrote in a January report, "investment will continue to shift to poorer countries."
Although China's trade with the United States and Europe remains immense, its exchange with the developing world is also growing. China's largest trading partner is now not the U.S. or European Union, but the 10-country Association of Southeast Asian Nations—which includes Indonesia, Vietnam, and Thailand—with $975 billion worth of goods passing among them in 2022. China's share of sub-Saharan Africa's merchandise trade rose from a mere 4 percent in 2001 to more than 25 percent in 2020, surpassing that of both the U.S. and EU, according to a 2023 study from the Atlantic Council.
The shift in China's global focus is likely to continue because it serves Beijing's political interests. The new avenues of trade and finance Xi has opened through his Belt and Road program are designed to become routes of political influence. And a big reason Xi has been deepening relations with Russia is to secure sources of energy and other raw materials safely out of Washington's reach. Trade between those two countries increased by more than a third last year, to a record $190 billion. Now Russians feeling the sting of U.S. sanctions are turning to the Chinese currency, the yuan, in preference to the dollar—furthering Xi's goal of weakening the global influence of the greenback.
Washington's position is hardening as well. Former President Donald Trump broke with decades of Washington policy by treating China as a potential adversary rather than partner. President Joe Biden has not only continued that approach, but sharpened it. His administration imposed tough controls on the export of advanced semiconductors and the equipment to manufacture them to China and is mulling new regulations that would curb U.S. investment in China in certain technologies.
Gallagher said that "restrictions on capital outflows to China make a lot of sense," and that he thinks Washington may have to take a "sector-by-sector approach" to prevent American money from flowing into Chinese firms affiliated with the military or involved in developing sensitive technology, such as artificial intelligence.
The other advanced democracies appear headed in a similar direction. The hot term in Western capitals with regard to China policy is de-risking: not the extreme "decoupling" of the Trump era, which implied a harsh severing of ties, but a somewhat more moderate effort to counter Chinese threats to security and industry. De-risking could mean diversifying supply chains to make sure that Beijing's position in them isn't so strong as to afford it leverage over the West, for example. The language of de-risking was central to the communiqué that emerged from the May summit of the G7, as well as to a speech that Ursula von der Leyen, president of the European Commission, gave in March.
Detachment from the West would be a major shift in itself, but it is not the only one that China has undertaken. The country's companies and banks are also, in many respects, scaling back their engagement with the world. A few years ago, Chinese firms were "going global" at a torrid pace. Now that outreach has become much more measured. AEI data show that total Chinese investment abroad has shrunk dramatically, from a high of $174 billion in 2017 to only $42 billion in 2022. The story of Chinese lending to developing countries is similar: From 2008 to 2021, the two Chinese state banks that support government-policy priorities issued $498 billion in development finance for 100 countries, according to Boston University's Global Development Policy Center. That's not far off the amount lent by the World Bank. But the loans began to taper off in 2018 and sunk to a mere $10.5 billion for 2020 and 2021 combined.
"We're very much at a crossroads," Rebecca Ray, a senior researcher at Boston University who tracks Chinese lending, told me. China's retrenchment could reflect a decision to prioritize its domestic economy, which sagged amid the coronavirus pandemic and a property-market slump, she pointed out. But it is also possible that pragmatic concerns have led Beijing to pause its lending program before rebooting it to focus more on quality than quantity of development projects.
Whether these trends fully reflect a deliberate economic program remains unclear. The country's strict COVID-prevention controls, which made cross-border business extremely difficult, may be skewing the numbers, and perhaps, with those restrictions lifted, China's economic outreach to the world will rebound. Or Beijing may be at a transition point, with leaders looking to expand the country's economic influence abroad, but with greater precision and effectiveness. But China is almost certainly amid a crucial strategic shift in its economic relations with the world.
The turn could ultimately be an inward one. Xi's economic philosophy is based not on integrating with the world but on strengthening the homefront and marshaling Chinese resources for national endeavors and competition with the U.S. His mantra is "self-reliance," by which he means eliminating his country's vulnerabilities to the outside world, and especially the West. Doing so requires China to substitute imports with homemade alternatives. He may look for China to export its new high-tech products abroad but purchase as little as possible in return. Such a China will be one that doesn't contribute as much as it could to the economic progress of its trading partners, and one that is less, not more, important to the global economy overall.
But an insular turn is not the only possibility. Xi is also detaching China from the West in favor of links to the global South. He's taking a risk in doing so. The United States, Japan, and other advanced economies still account for nearly 60 percent of global output, while the developing world (excluding China) produces less than a quarter. That means that consumers in the global South, though they are becoming richer, cannot afford to buy as much from China as those in the West and other advanced economies. Nor can the global South offer the technology that the West can.
Thus, Xi's fixation on security and power over economic efficiency is leading him to alienate the trading partners that can provide what the Chinese economy needs most for its growth, such as advanced technology, in exchange for ties to countries (like Russia) that cannot replace what is being lost. Whether China can continue its ascent under these conditions remains to be seen. But Xi's choices are likely hindering, not helping, China in its effort to join the ranks of the world's richest countries.
China's current trajectory may make it a less formidable competitor to the U.S. economy. But American companies will likely lose out on profitable opportunities too. The costs of a separation between China and the West are potentially huge for the entire world, with all sides paying a price for determining economic policies based on who is friend and foe.
Japan Economy Grows at Faster Pace as Businesses Spend More
(Bloomberg) — Japan's economy expanded at a faster pace than initially estimated as businesses ramped up spending, a largely positive development for Prime Minister Fumio Kishida amid ongoing speculation he may call an early election.
Most Read from Bloomberg
Gross domestic product grew at an annualized 2.7% in the first quarter from the previous three months, revised figures from the Cabinet Office showed Thursday. That beat both an initial reading of 1.6% and the 1.9% expansion forecast by economists. The revised data also showed that Japan avoided a technical recession at the end of last year.
The stronger corporate investment suggested sentiment among companies remained resilient despite concerns over a slowdown in the global economy. In less positive news, the growth figures gained a flattering boost from swelling inventories that point to demand not keeping up with production, a cause for concern going ahead. Consumer spending also proved a touch softer than first estimated.
The stronger-than-expected growth comes alongside stocks hovering near their highest levels in more than three decades, factors that Kishida might cite if he decides to call an early poll. The election chatter may keep the Bank of Japan from rocking the boat with adjustments. The central bank meets next week to decide on policy.
"Kishida will look at the current economic situation rather than past performance. Looking at Japan's recent economy, the recovery is gaining momentum," said Shinichiro Kobayashi, principal economist at Mitsubishi UFJ Research and Consulting. "Kishida may consider a snap election in a way that makes good use of the currently growing sense of hope."
The approval rate for Kishida's cabinet stood at 46.7% according to a JNN poll this week, well above levels earlier in the year after a generally well received Group of Seven summit last month.
The world's third largest economy is playing catch-up with its overseas peers after the government ended its Covid-19 restrictions and foreign tourists return in droves. The latest GDP reading also eases concerns that a slowing global economy may weigh on Japan Inc.'s sentiment to invest.
What Bloomberg Economics Says…
"Looking ahead, we expect growth to slow in 2Q23. Weaker external demand will likely drag on exports and dent business investment. Inflation and falling real incomes will also probably cap the recovery in consumer spending."
— Taro Kimura, economist
For the full report, click here
Japan's real economic output is still below levels seen at the end of the third quarter of 2019, just before Japan raised its sales tax ahead of the start of the global pandemic. Private consumption and corporate spending also remained below that size.
Economist Yoshimasa Maruyama at SMBC Nikko Securities was more skeptical that Thursday's numbers were positive for Kishida, given the amount that inventories contributed to the revision.
"I don't think the growth rate will affect the timing of an election," he said. "Kishida doesn't seem to be in a rush and will likely call one in the fall to get it done before the budget is completed at the end of the year. Even if he waits a bit longer, opposition parties won't be able to make a difference in terms of preparation."
A slowdown in global growth could also still drag on Japan's recovery, as data from China shows a petering out of momentum.
Going forward, the interplay of inflation and wages holds the key to whether the current recovery will be sustainable and if the BOJ will change its ultra-loose policy. April data showed wages picked up less than forecast and continued to fall after adjusting for inflation, meaning that higher prices may start to weigh on consumption.
That impact may already be emerging, given household spending in April also declined more than expected from the previous year.
Limited wage momentum bodes ill for Kishida as he aims for a sustained increase in paychecks. Wages are also seen as a key indicator for the BOJ's policy direction.
Economists expect the economy to continue to grow albeit at a slower pace in the second quarter. The latest figures showed Japan avoided a technical recession at the end of 2022, but it continues to alternate between growth and contraction. Since the start of 2021, Japan's economy has contracted four times out of nine quarters.
"Positive growth is expected to continue," said Mitsubishi UFJ's Kobayashi. "The only concern is that some April figures, such as household spending and wages, were not very good. The economic recovery in the April to June period may not be as strong as expected."
(Updates with more details from the report, economist comments)
Most Read from Bloomberg Businessweek
U.S. economy is strong, but some areas are slowing down, Yellen says
The U.S. economy is strong amid robust consumer spending but some areas are slowing down, U.S. Treasury Secretary Janet Yellen said on Wednesday, adding that she expects continued progress in bringing inflation down over the next two years.
Yellen, in an CNBC interview, also said that, while banks may struggle with commercial real estate and face some consolidation, there is ample liquidity in the system and that banks should generally be able to withstand any strain.
Yellen said that legislation to lift the debt ceiling and reduce U.S. deficits by more than $1-trillion over a decade would support the Federal Reserve's efforts to bring down inflation.
Asked about the Richmond Federal Reserve President Jeffrey Lacker's view that the federal funds rate, at 5.0-5.25 per cent now, will have to rise to 6 per cent to tame inflation, Yellen said that was a decision for the Fed.
"Consumer spending has continued to grow in a pretty robust way, but you're also seeing areas of the economy that are slowing down," Yellen said. "And this is a judgment that my former colleagues at the Fed are very capable of making. As I said, I think what's important is to try to bring inflation down. That's a top priority."
She said that banks would face some difficulties related to commercial real estate because of higher interest rates and remote work arrangements that have reduced demand for office space, but stress tests have shown that banks have adequate capital, and banking supervisors are looking closely at the situation.
"My overall read is that the level of capital and liquidity in the banking system is strong and while there will be some pain associated with this, that banks should be able to handle the strain," she said.
Asked whether she would support more consolidation among banks, she said the current diverse banking system with strong community banks, regional banks and large banks was a "strength" for the U.S. economy, but some further consolidation was likely.
Yellen said she would not want to see U.S. banking diversity threatened, "but certainly in this environment, some banks are experiencing pressure on earnings and there is a motivation to see some consolidation. And it wouldn't surprise me to see some of that going forward."