Google is making Meet free for everyone – TechCrunch
Google today announced that it is making Meet, its video meeting tool for businesses that directly competes with the likes of Zoom, available for free to everyone. Until now, you could participate in a Meet call without being a paying user, but you needed a paid G Suite account to start calls.
You won't be able to schedule free Meet calls right away, though. Google is opening up access to Meet to free users gradually, starting next week. It may take a few weeks before everybody has access to it.
After September, free accounts will be limited to meetings that don't run longer than 60 minutes, but until then, you can chat for as long as you want. The only other real limit is that meetings can't have more than 100 participants. You still get screen sharing, real-time captions and the new tiled layout the company introduced only a few days ago.
Users will need a Google account to participate in meetings, though, which isn't likely to be a major barrier for most people, but it does add more friction than simply clicking on a Zoom link.
Google argues that in return, you get a safer platform, not just because it's hard to guess meeting codes for Meet (which makes "Meet-bombing" a non-starter), but also because Meet runs in the browser and is hence less vulnerable to security threats.
"With COVID, video conferencing is really becoming an essential service and we have seen video conferencing usage really go up," Smita Hashim, the Director of Product Management at Google Cloud, told me. Because the need for these tools continues to increase, Google decided to bring Meet to individual users now, though Hashim noted that some of this had been on the company's roadmap before.
"We are accelerating what we are doing, given the crisis and given the need for video conferencing at this point," she said. "We still have the Google Hangouts product but Google Meet availability we are accelerating. This is a newer product designed to scale to many more participants and that has features like closed captioning and those kinds of things."
So for the time being, Hangouts for consumers and also Google Duo aren't going away. But at least for consumer Hangouts, which has been on life support for a long time, this move may accelerate its deprecation.
Clearly, Google saw that Zoom caught on among consumers and that Microsoft announced plans for a consumer edition of Teams. Without a free and easily accessible version of Meet, Google wasn't able to fully capitalize on what has become a breakout time for video conferencing tools, so it makes sense for the company to make a push to get this new edition out of the door as fast as possible.
"From a leadership perspective, the message was really: how can Google be more and more helpful," Hashim said when I asked her what the discussion about this move was like inside the company. "That was the direction we got. So from our side, video conferencing is the product which is really hugely accelerated usage and Google Meet in particular. So that's why we first launched the advanced features, then we did the safety controls and then we said, okay, let's accelerate some of these other features, but we kept seeing that need so it felt like a very natural next step for us to take and make it available to all our users."
In addition to free access to Google Meet for everyone, Google is also launching a new edition of G Suite, dubbed G Suite Essentials. This new edition, which is meant for small teams and includes access to Google Drive, Docs, Sheet, Slides and, of course, Meet, will be available for free until September 30. After that, Google will start charging, but as Hashim told me, the company hasn't decided on pricing yet.
For enterprise users, Google is also adding a few perks through September 30. These include free access to advanced Meet features for all G Suite customers, including the ability to live stream to up to 100,000 viewers within their domains, as well as free additional Meet licenses without the need for an amended contract, and free G Suite Essentials for enterprise customers.
Google also used today's announcement to share a few new stats around Meet. As of last week, Meet's daily meeting participants surpassed 100 million, for example, and with that, Meet now plays host to 3 billion minutes of video meetings. Daily peak usage is up 30x since January. That's a lot of time spent in meetings.
Raptors Uprising down Nets GC to improve to 7-0 in NBA 2K league esports play – CKOM News Talk Sports
TORONTO — Raptors Uprising GC continued its perfect start to the NBA 2K League esports season, sweeping Nets GC in its best-of-three series Friday to improve to 7-0.
The Raptors raced out to an early lead in Game 1 but had to rally to take Game 2.
Toronto downed Brooklyn 84-71 in Game 1 and 79-72 in Game 2 with star point guard Kenneth (Kenny Got Work) Hailey, an early MVP candidate, racking up 75 points in the Raptors' two wins.
Hailey was averaging 32.9 points, 6.4 assists, and 3.1 steals going into Friday's game.
The Nets, who had won three straight, fell to 3-2.
Hailey led the way with 32 points — and zero turnovers — in Game 1 while rookie power forward Maurice (ReeceMode) Flowers added 25 points. Centre Jerry (Sick One) Knapp recorded his fourth triple-double of the season with 15 points, 11 rebounds and 10 assists.
Point guard Josh (Choc) Humphries led the Nets with 32 points and 10 assists. Humphries, the ninth overall pick in the February draft, was averaging 31.6 points and 8.3 assists per game prior to Friday's play.
In Game 2, the Nets rallied to lead 18-15 after the first quarter — with Humphries accounting for 14 of Brooklyn's points— and 36-32 at the half. Hailey, who had 14 points in the half, hit a late three-pointer to reduce the Raptors' deficit.
But Toronto reeled off a 22-7 run to open the third quarter and led 60-50 going into the final quarter.
Brooklyn had some connectivity issues in Game 1, according to the NBA 2K official broadcast feed.
The NBA 2K League's third season was to have started March 24 but was postponed until May 5 because of the global pandemic. The first six weeks of the rescheduled season are being played remotely rather than at the league's New York City studio although the league has yet to say what happens beyond Week 6.
It was the fourth game in four days for Brooklyn, which did not open its season until May 29. In contrast, Toronto began play May 5.
Toronto, which has now swept five of its first seven series, hadn't played in 15 days following a Week 4 bye. The Raptors snapped Hawks Talon GC's three-game win streak last time they played on May 21.
Friday marked the second ever meeting between the two teams. Toronto won 54-42 in week 3 last season. That game saw former Raptors centre Seanquai (KingQuai614)Harris pull down a franchise-record 20 rebounds to go along with 10 points.
Toronto plays Blazer5 Gaming on June 11 and Celtics Crossover Gaming on June 12.
This report by The Canadian Press was first published June 5, 2020.
—
Follow @NeilMDavidson on Twitter
Neil Davidson, The Canadian Press
Xiaomi Redmi 9 specs, design and pricing revealed by online retailer – GSMArena.com news – GSMArena.com
The Xiaomi Redmi 9 reportedly arriving on June 25 has been listed on online retailer Lazada's Filipino site with its images, specs, and pricing.
The specs listed on the e-commerce website align well with previous rumors, meaning the Redmi 9 comes with a Helio G80 SoC under the hood and has two memory versions – 3GB/32GB and 4GB/64GB. There's also a dedicated microSD card slot for storage expansion.
The Redmi 9 is built around a 6.53″ FullHD+ display that has a notch up top for the 8MP selfie camera. The back of the smartphone, that has a textured finish and looks like a combination of the Redmi K30 and Redmi Note 8 Pro's back panels, is home to a quad camera setup comprising a 13MP main, 8MP ultrawide, 5MP macro and 2MP depth sensor units.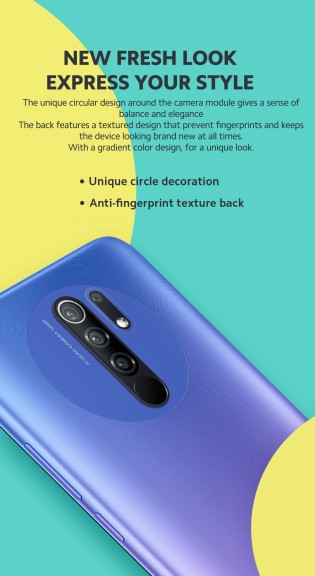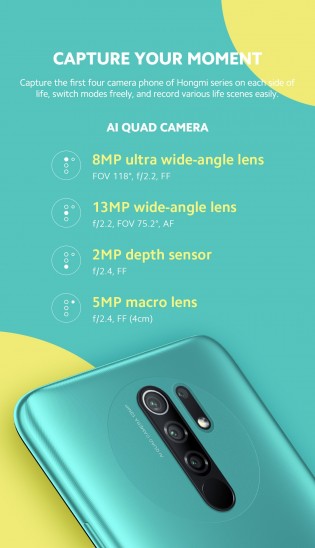 Redmi 9 comes with four cameras on the back
The Redmi 9 comes in three colors and packs a 5,020 mAh battery which draws power through a USB-C port at up to 18W.
Other highlights of the Redmi 9 include a rear-mounted fingerprint reader, AI Face Unlock, IR Blaster, dual SIM support, and a 3.5mm headphone jack.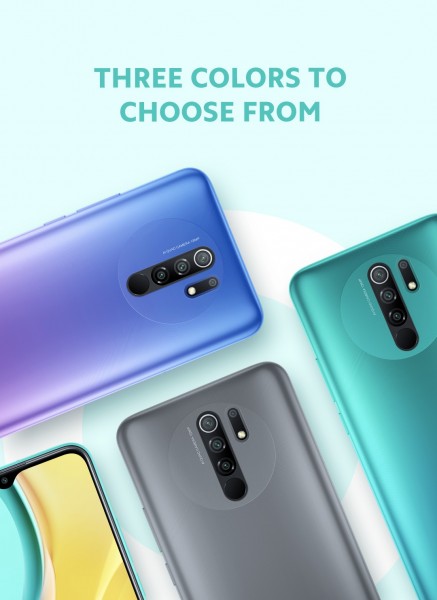 The 3GB/32GB version is priced at PHP6,990 ($140/€125) and the 4GB/64GB at PHP7,490 ($150/€135). At the time of writing this, the 32GB version is available for purchase in a flash sale.
That's surprising since Xiaomi's Philippines branch hasn't made any official announcements about the Redmi 9 at the time of writing this, meaning the retailer likely jumped the guns and an official announcement isn't too far away.
Thanks for the tip!
Montreal weather: A good day to stay inside with the windows open – Montreal Gazette
Article content
Isn't that rain refreshing? Yeah, it's putting a damper on the weekend, but it's not like you can do much out there these days.
Today's forecast calls for the rain to continue until the morning, then maybe come back in the mid-afternoon as we hit a reasonable high of 20 C. (Sunday will be better — sunny and 21.)
We apologize, but this video has failed to load.
Montreal weather: A good day to stay inside with the windows open
Back to video
Tonight: Chance of rain. Low 12.
Don't forget to submit your photos of Montreal via Facebook, Twitter and Instagram by tagging them with #ThisMtl. We'll feature one per day right here in the morning file. Today's photo was posted on Instagram by @tinmarieb.
Quote of the day
The spread of evil is the symptom of a vacuum. Whenever evil wins, it is only by default: by the moral failure of those who evade the fact that there can be no compromise on basic principles. — Ayn Rand
Help support our local journalism by subscribing to the Montreal Gazette.