Redmi K40 to make global appearance as a Poco phone – GSMArena.com news – GSMArena.com
The just-unveiled Redmi K40 series will premiere globally, and at least in some parts of the world, it will be a Poco device.
According to a IMDA (Infocomm Media Development Authority) listing the model number M2012K11AG, which should be the vanilla Redmi K40, will be launched as part of the Poco brand. Just as in its Redmi K40 skin, the device will support 5G.
Given Poco and Redmi's track record, this rumored Poco device could be the Poco F3 or Poco F3 Pro.
Xiaomi launched its Redmi K40 series in China today. The Redmi K40, K40 Pro and K40 Pro+ all carry 6.67-inch 1080p Super AMOLED displays with 120Hz refresh rate and 360Hz touch sampling, 4,520mAh batteries with 33W charging and triple rear cameras. The K40 Pro has a 64MP main camera, the K40 Pro+ a 108MP main camera, while the K40 uses a 48MP as a main camera.
The Redmi K40 Pro and K40 Pro+ both use the 5nm Snapdragon 888, while the Redmi K40 uses a 7nm Snapdragon 870 chipset. All three support 5G.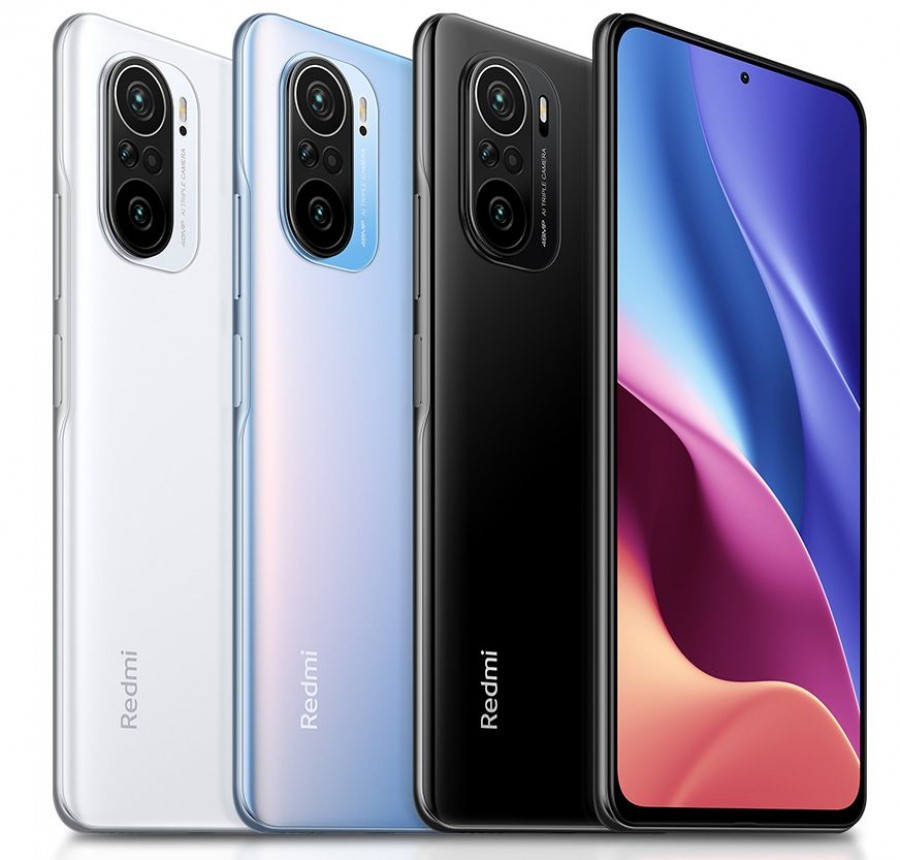 There is still no word on the Redmi K40 series' global availability.
Apple's 512GB M1 Mac Mini falls back to $799 at Amazon – Yahoo News Canada
If you've been eyeing Apple's latest Mac Mini as your next desktop, now is the time to act. You can currently get the 512GB model for $799 at Amazon, or $100 off the normal $899 price. The deal brings the desktop down to just below the record low we saw in March and April. It also means you're only paying $100 more for double the storage of the $699 base model.
Buy Mac Mini M1 (512GB) at Amazon – $799
That should come in handy if you plan to take full advantage of the Mac Mini's M1 chip. As we've previously noted, Apple's in-house silicon is a powerhouse that makes quick work of most tasks, be it browsing bloated websites or opening creative editing software. Inside the desktop, you'll find an 8-core CPU with four performance cores and four efficiency cores and a 16-core Neural Engine. Unlike with the iMac, you'll also need your own display and peripherals like a keyboard and mouse.
There are a few caveats, however. The Mac Mini's RAM and storage aren't upgradeable and the two rear Thunderbolt ports won't please those who need extra monitors and faster connectivity. Apple also offers 16GB unified memory, up to 2TB SSD storage and 10 Gigabit Ethernet support at a cost. In fact, the true top-of-the line Mac Mini will set you back $1,799. Saying that, the specs available on this deal model should please most casual users.
Follow @EngadgetDeals on Twitter for the latest tech deals and buying advice.
Apex Legends' Emergence battle pass trailer teases emotes, new skins for Volt, 30-30, Flatline, and more – Dot Esports
Apex Legends: Emergence launches tomorrow with a new battle pass, which was revealed in a trailer this morning.
This season's max tier rewards are reactive skins for the Volt, "Symbiotic Relationship" at tier 100 and "Fatal Injection" at tier 110. There's plenty else to grind for throughout the season, though, including looks for Valkyrie and Horizon, among others.
Seer's "Winged Sun" 30-30 Repeater skin is just one of the other weapon skins in the battle pass, which also includes Valkyrie's "Temporal Scale" Flatline. There's also several new emotes, Seer-themed loading screens, music packs, banners, and weapon charms, as players have come to expect.
The updated World's Edge will be the main stomping grounds for the new season and has received several updates to the landscape and numerous points of interest. A lot of the changes were also focused on quality of life, like adding different flanking routes and pathways that weren't there before.
Along with Seer and World's Edge, the third big addition of the season will be the Rampage LMG. The weapon, invented by Rampart, is unique in that it uses thermal grenades as its source of ammunition, so be sure to pick them up while running through the battle royale.
Apex Legends: Emergence begins tomorrow, Aug. 3.
Pixel 6 and Pixel 6 Pro mark new smartphone era for Google – CTV News
Google on Monday kicked off smartphone season by previewing its new Pixel 6 and Pixel 6 Pro smartphones. But it also signaled a new era for the Pixel, shifting it away from a mid-tier line with a niche user base to premium status, in a move that could position it to better take on Apple and Samsung.
In a series of tweets and a video posted to its website, the company teased a colorful assortment of feature-packed smartphones with the first-ever Google-made processor specifically designed for the Pixel. The company said a Tensor chip, which Google has used before in existing AI hardware, will allow the Pixel to be faster, more customizable and have "the most layers of hardware security in any phone."
Google, which previously worked with chip maker Qualcomm for its Pixel phones, is the latest smartphone maker to build its own chip instead of relying on third-party suppliers. Last year, Apple moved away from an Intel processor for its Mac computers in favor of its own M1 chipset, a move that has won rave reviews from users for the added speed and extended battery life.
It'll also drive speech recognition, its advanced camera features and the massive Android redesign announced in May at Google's annual developer conference.
At the event, the company announced an interface concept called "Material You" that's more personalized and "fluid" based on a user's style. It features bigger buttons, a large clock on the homescreen that changes in size depending on how many notifications appear and color themes created from wallpaper. It also promises more responsiveness with better battery life and less strain on processors.
Moving beyond mediocre screens, design and cameras, the Pixel 6 features a 6.4-inch flat display with wide and ultra-wide cameras on the back and a 90 Hz refresh rate display, according to the company. The Pixel 6 Pro, with a 6.7-inch, slightly curved display and a 120 Hz refresh rate, comes with similar specs but also a telephoto lens.
There's no word on pricing at this time, but if the intention is to compete at the high end of the market, the price is likely to hover around $1,000. For comparison, the Pixel 5 starts at $699 and the Pixel 4a 5G starts at $499.
The design is eye-catching, too. The Pixel phones have more space above the camera bar, allowing three color combinations for each device.
Google said it'll give more details about the devices in the fall, but the unusual move to drop so many specs ahead of a formal launch may be a way to encourage consumers who may be looking to upgrade their device to sit tight. Samsung will host its annual Unpacked event for its flagship Galaxy smartphones next week. Apple typically launches new iPhones in September.