The latest news on COVID 19 developments in Canada for Wednesday, July 7, 2021 – Delta-Optimist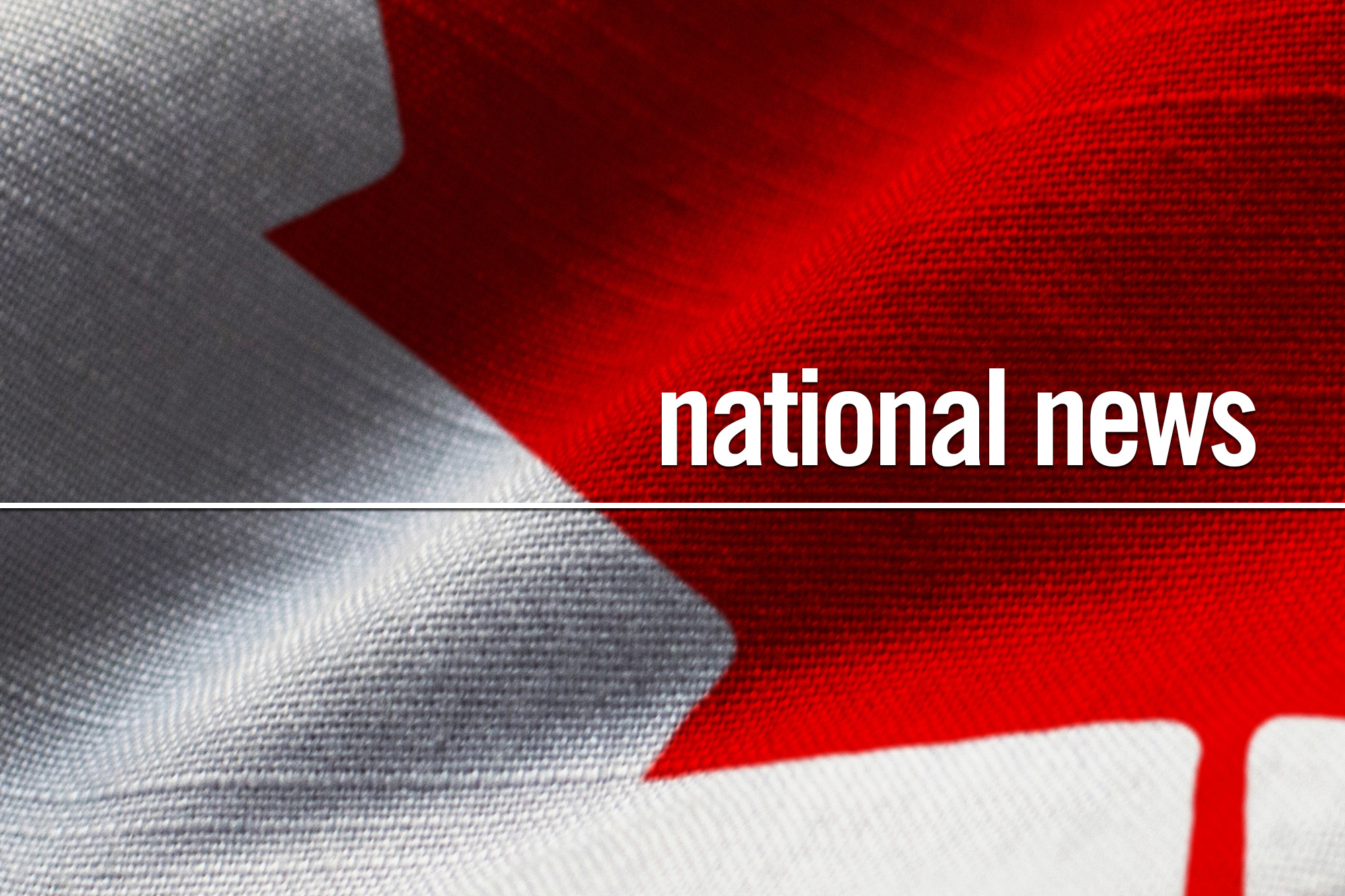 The latest news on COVID-19 developments in Canada (all times Eastern):
12:15 p.m.
The Manitoba government says new COVID-19 public health orders will come next week.
The announcement comes after Manitoba surpassed vaccination targets, including 50 per cent of people aged 12 and up having both doses of a vaccine.
Current health orders ban most indoor social gatherings and require museums, theatres and casinos to remain closed.
There is no word yet on what changes will be made.
—
11 a.m.
Quebec is reporting 103 new COVID-19 infections today and one more death attributed to the novel coronavirus.
Health officials say hospitalizations rose by one, to 103, and 25 people were in intensive care, a drop of two.
The province says 104,751 COVID-19 vaccine doses were administered Tuesday.
Montreal reported the highest number of new cases with 35, and its northern suburb Laval had 23 new infections.
—
10:30 a.m.
There are no new deaths in Ontario linked to COVID-19 today and 194 new cases
Health Minister Christine Elliott says there are 42 new cases in the Region of Waterloo, 35 in Toronto, and 26 in Peel Region.
She says there are also 16 new cases in Hamilton and 11 in Grey Bruce Region.
The Ministry of Health says 220 people are in intensive care because of the virus and 155 are on a ventilator.

This report by The Canadian Press was first published July 7, 2021.
The Canadian Press
Fauci says prospect of open border for fully vaccinated Canadians part of active U.S. talks – CBC.ca
U.S. President Joe Biden's chief medical adviser Dr. Anthony Fauci says the prospect of opening the U.S. border to fully vaccinated Canadians is part of an "active discussion" in the White House.
"I can tell you that the border situation and letting Canadians in who are fully vaccinated is an area of active discussion right now in the U.S. government," he told CBC News Network's Power & Politics in an exclusive Canadian interview.
"As a public health official, sometimes it's difficult to figure out why policies haven't changed."
Earlier this week, the U.S. government issued a renewal order keeping the borders with Canada and Mexico closed until August 21.
According to U.S. Homeland Security officials, the move is part of the government's efforts to stop the spread of COVID-19 and the more contagious delta variant.
The delta variant has been wreaking havoc south of the border, where infections and hospitalizations are up in nearly all 50 states.
Fauci said the delta variant now accounts for 83 per cent of cases in the U.S. Those cases are concentrated in southern states, where vaccination rates are lower than the national average.
"In some of the southern states where the level of vaccination is very low and the level of the transmission of the virus is very high, we're seeing a significant surge in cases," Fauci said.
"This virus has an extraordinary capability of efficiently spreading from person to person."
The White House has enlisted the help of celebrities and athletes to encourage Americans to get vaccinated, particularly in states led by Republican governors. In recent days, high-profile conservative figures such as Fox pundit Sean Hannity have encouraged Americans to get vaccinated.
Concerts, vaccines, bobbleheads, and even <a href="https://twitter.com/hashtag/ManCrushMonday?src=hash&amp;ref_src=twsrc%5Etfw">#ManCrushMonday</a>: watch Olivia Rodrigo and Dr. Fauci read fan tweets. <a href="https://t.co/NnwKwrkNWW">pic.twitter.com/NnwKwrkNWW</a>

&mdash;@WhiteHouse
Fauci said the U.S. must increase its vaccination rate to end current outbreaks of COVID-19.
"We're seeing some of them starting to come around, which is a really good thing, because we've got to realize and act on it, that the common enemy is the virus," he told Power & Politics.
"The virus doesn't have any idea who's a Republican or a Democrat or an Independent."
Permanent residents in limbo waiting to immigrate to Canada – CBC.ca
Aashray Kovi refreshes his email several times a day hoping for good news from Canadian immigration officials.
The 28-year-old computer programmer who lives in Bangalore, India, is one of about 23,000 aspiring immigrants with expired or soon-to-be expired documents waiting to enter Canada.
"It's really depressing for all of us," said Kovi, who plans to settle in Ottawa but can't travel because his confirmation of permanent residency (COPR) document expired in early June, prior to travel restrictions being lifted.
Late last month, the federal government lifted some COVID-19 restrictions, allowing anyone with a valid COPR to enter Canada, but that didn't help Kovi's case.
Despite having started the immigration process in 2018, Kovi says he's never struggled to get clear answers from the government until this point. He says he's been emailing and calling for weeks, waiting for the documents to be reissued, but has had no luck getting an answer on when he can expect to arrive in Ottawa.
WATCH | Waiting to enter Canada:
Sophie and Carlos Ballesteros got ready to make a move to Canada months ago, lining up jobs and bank accounts in Halifax. But border closures prevented the couple from moving and their confirmation documents expired in June. 1:14
"I know it is not simple, there is COVID, the only issue with all of this is a lack of communication," said Kovi.
"If provided with better communication, I could wait till 2022, but this is putting my life in limbo."
Sameer Masih, his wife and son are similarly stuck in a mostly empty apartment in New Delhi, seven months after they got their initial approvals and started selling their belongings.
"I am actually surviving on a bare minimum setup," said Masih. He says the wait cost him a job at his employer's Toronto office.
'It's hard for my family'
Sophie Ballesteros, from Barcelona, had a job lined up in Halifax and her husband, Carlos, quit his in January to ready himself for the move to Canada. The delay has been devastating for the couple, who started their immigration process in November 2019.
Carlos says he left his job because the permanent residency invitation told him to get his affairs in order, and he felt he had just a certain amount of time to immigrate or else he'd lose out on his dream of moving to Canada.
Their COPR documents also expired in June and there's been no word yet on when they'll be renewed.
The only communication they've received from the government was in March, when a generic email advised them that a previous communication of theirs had been received and that they would need to continue waiting.
"This is the first time in my life that I am unemployed," said Carlos. "I don't sleep at night."
Sophie says she is struggling to immerse in her new digital marketing job in Canada while staying physically in Barcelona, and also trying to find a preschool for her four-year-old daughter.
"I have to work within the time zone of Canada and sometimes there are some clients that are from Vancouver," she said. "It's hard for my family."
A spokesperson for Immigration Minister Marco Mendicino acknowledged that global migration has been a nuisance for many people and that officials are working to help permanent residency holders into the country.
"We know that these disruptions have had a significant impact on many people hoping to start a new life in Canada, and we thank them for their patience at this difficult moment," Alexander Cohen said in a statement.
Holding pattern
Immigration lawyer Kyle Hyndman, in Vancouver, estimates more than half of those holding expired COPR documents are skilled workers who were chosen "to contribute to the Canadian labour market."
He says communication from the federal government has been messy. He says sending documents that would expire to incoming residents, with directions to get their affairs in order, created a sense of working against the clock.
"These people are kind of in a holding pattern … you do a bunch of things to get ready to move that are kind of hard to undo," Hyndman said.
Cohen says the pandemic has significantly impacted immigration processing times, and that the government will be contacting individuals with expired papers in the "weeks and months to come."
Canada permitted 184,000 immigrants last year — the fewest since 1998 — compared to 341,000 in 2019. The government is aiming to jump-start immigration with 400,000 new residents per year for the next three years.
India flights to Canada: When will they be allowed? – Canada Immigration News
Earlier this week Canada extended its ban on flights from India until at least August 21.
The extension of the ban comes amid Canada continuing to ease its coronavirus travel restrictions for the rest of the world.
Denying flights from India is extremely disruptive to both Indians and Canadians alike. India is one of Canada's most important allies and by far the largest source of new immigrants and international students. Some 20 per cent of Canada's new permanent residents come from India. Indians comprise 30 per cent of Canada's new international students. In Canada's 2016 Census, nearly 1.4 million respondents identified themselves as being of Indian heritage.
Hence, it goes without saying that the flight ban is currently a major challenge for Indians, Indian-Canadians, families, and the Canadian economy.
The Canadian government first introduced the travel ban on India on April 22 due to its concerns about COVID-19 variants which public health officials said showed higher rates of transmissibility.
While health is the main reason Canada introduced the ban, the decision to lift it will likely be influenced by other factors as well.
Discover if You're Eligible for Canadian Immigration
Health factors
When making its COVID-19 travel policies, the Canadian government looks at factors such as domestic case counts, the rate of vaccination, as well as case counts and vaccination rates in other countries. It also evaluates variants, their transmissibility, and whether existing vaccines are proven to protect against variants.
In a written statement to CIC News on July 22, the Canadian government explained "While progress is being made, the situation in India is still very serious. This extension of the travel ban is based on scientific evidence and has been put in place to protect Canadians from an increased introduction of the Delta variant, which is prevalent in India."
While health is the main consideration, an argument can be made that the Canadian government is also influenced by other factors, namely the impact of restrictions on its economy. Canada has stated it will begin to welcome fully-vaccinated tourists from the United States beginning on August 9. This decision comes amid rising COVID cases in the U.S. and that country's vaccination rate stagnating.
On the other hand, the U.S. has extended its ban on Canadian tourists driving across the border. This means that it was not political pressure from the U.S. that caused Canada to decide to welcome American tourists again, but rather a combination of health and economic considerations.
As mentioned, the rising case count in the U.S. is cause for concern and has resulted in some Canadian media commentators questioning the decision to lift restrictions on American tourists. Conversely, the decision is being celebrated by those with an economic interest at stake, namely the Canadian tourism industry. Prior to the pandemic Canada welcomed 15 million American tourists per year and tourism supported about 10 per cent of Canadian jobs. Given the pandemic has decimated the tourism industry, the Canadian government likely felt significant pressure to reopen its border to U.S. tourists even if there were compelling reasons to keep it closed.
This should give us reason to believe that non-health reasons will play a role in Canada's decision on India flights.
The pressure will be on from Designated Learning Institutions (DLIs)
Canada does not have any strong special interest groups that lobby on behalf of immigrants. This explains why groups such as Confirmation of Permanent Residence (COPR) holders have faced significant challenges throughout the pandemic. Temporary foreign workers, however, are backed by the Canadian business community while Canadian designated learning institutions (DLIs) advocate on behalf of international students.
International students are a major source of revenue for Canada's colleges and universities. DLIs played a crucial role in getting Canada to lift its travel restrictions on international students last October. Given that Indians are by far the number one source of new international students, DLIs will remain vocal as they seek to obtain concessions from the Canadian government by August 21, ahead of the start of the academic year when the fast majority of new study permit holders arrive to Canada.
There may also be political pressure
It appears likely that prime minister Justin Trudeau will call a new federal election in the coming months as he seeks to obtain a majority government.
The stakes for the India flight ban may be higher than usual going into the election given the significant influence of Indian-Canadians, who tend to live in the country's most vote-rich cities. Courting their votes will be key to Trudeau's electoral ambitions, and he may feel it is worthwhile lifting flight restrictions on India to further encourage them to vote for him.
Discover if You're Eligible for Canadian Immigration
© CIC News All Rights Reserved. Visit CanadaVisa.com to discover your Canadian immigration options.