UCP hopeful Brian Jean apologizes for social-media post aimed at Northern Alberta riding rival – The Globe and Mail
Former MP and United Conservative Party hopeful Brian Jean has apologized, after a weekend social-media post under his name highlighted the ethnicity of his opponent in a battle over a Northern Alberta riding.
Mr. Jean – who founded the UCP with current Premier Jason Kenney – has been deeply critical of Mr. Kenney's leadership. He contends that Mr. Kenney has lost the trust of Albertans and has said he would like to be premier of the province.
To that end, he's eyeing an upcoming by-election in the seat of Fort McMurray-Lac La Biche. The riding lost its UCP MLA, Laila Goodridge, when she jumped over to federal politics by winning Fort McMurray-Cold Lake in the recent election.
The weekend post on Mr. Jean's LinkedIn page called on his supporters to buy a party membership, saying "there can only be one candidate for the seat," and "Jason Kenney's people don't want it to be me."
"They are pushing a Nigerian economist who lives in Fort McMurray," said the post, referring to Mr. Jean's opponent Joshua Gogo. The post was later removed.
But on Saturday, Mr. Gogo took to Facebook to criticize Mr. Jean for implying Mr. Gogo isn't Albertan, nor part of the local community.
"My wife and I have spent our entire professional careers here. We love Fort McMurray, and we are proud to call it home," Mr. Gogo wrote.
In a statement to The Globe and Mail, Mr. Jean said the LinkedIn post and its "unacceptable connotation" were made by a campaign volunteer.
"I called and texted Joshua Gogo and made a total and unreserved apology for the inappropriate comment. Not checking the work of the volunteer was an oversight on my part," he said.
Mr. Jean added that he met with eight leaders of Fort McMurray's Nigerian-Canadian community on Saturday night and apologized to them in person.
In a written statement, the national chair of the Association of Black Conservatives, Ako Ufodike, called Mr. Jean's post "extremely disappointing," adding such comments "are harmful and imply Albertans of various ethnicities are not real Albertans." On Twitter, the Premier's executive director of communications, Brock Harrison, called the post "really gross."
Criticism of Mr. Jean comes less than a week before the UCP's annual general meeting, taking place Nov. 19 to Nov. 21.
It's likely to be a closely watched convention. Mr. Kenney is heading in as a deeply unpopular leader, even amongst some of his own MLAs. Gathering member and executive support there will be crucial for the Premier ahead of a leadership review slated for April.
There is no love lost between Mr. Jean and Mr. Kenney.
Mr. Jean has publicly called on the Premier to step down, and recently told the Calgary Sun that if Mr. Kenney values the party he helped create, "then he will recognize he isn't the person to lead the UCP to success going forward."
On Nov. 3, Mr. Jean announced his intention to seek the Fort McMurray-Lac La Biche nomination, saying that "something must be done" to prevent Alberta NDP Leader Rachel Notley from winning the next election "with an overwhelming majority."
Mr. Jean resigned as MLA for Fort McMurray-Conklin in 2018, soon after he lost the UCP leadership to Mr. Kenney, his former federal Conservative Party colleague. That race is still under investigation by the RCMP.
Party nominations for Fort McMurray-Lac La Biche opened Nov. 5. The order for the by-election must be issued by Feb. 15, 2022.
We have a weekly Western Canada newsletter written by our B.C. and Alberta bureau chiefs, providing a comprehensive package of the news you need to know about the region and its place in the issues facing Canada. Sign up today.
Media Advisory: Premier Furey to Make Announcement on North Atlantic Refinery – News Releases – Government of Newfoundland and Labrador
The Honourable Andrew Furey, Premier of Newfoundland and Labrador, along with the Honourable Andrew Parsons, Minister of Industry, Energy and Technology, will make an announcement regarding the North Atlantic Refinery in St. John's tomorrow (Tuesday, November 30).
The event will take place in the media centre, East Block, Confederation Building at 10:00 a.m.
The announcement will be live-streamed on the Government of Newfoundland and Labrador's Facebook and Twitter accounts and on YouTube.
Technical Briefing
Prior to the announcement, a technical briefing for media will be provided at 9:30 a.m. An embargoed copy of the presentation will be provided to registered media prior to the briefing.
Media covering the announcement and technical briefing will have the opportunity to join in person in the media centre or by teleconference.
To participate, please RSVP to Jillian Hood (jillianhood@gov.nl.ca) who will provide the details and the required information.
Media planning to participate by teleconference must join by 9:15 a.m. (NST) to be included on the call. For sound quality purposes, registered media are asked to us a land line if at all possible.
– 30 –
Media contacts
Meghan McCabe
Office of the Premier
709-729-3960
meghanmccabe@gov.nl.ca
Kelly-Anne Roberts
Industry, Energy and Technology
709-725-5248, 327-7005
kelly-anneroberts@gov.nl.ca
Bank of Canada Media Interview – APTN – Bank of Canada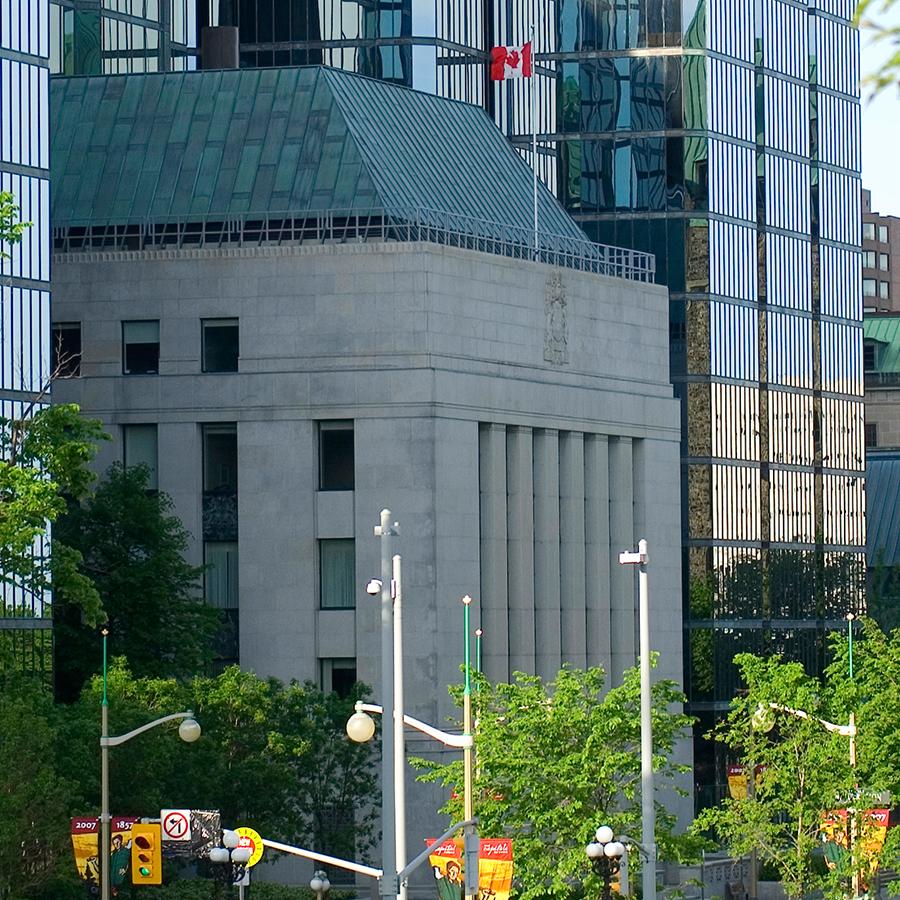 Tiff Macklem, Governor of the Bank of Canada, spoke to Melissa Ridgen of APTN. The interview will air today on APTN National News at 18:00 (ET). Please check local listings or go to https://aptnnews.ca/ for more information.
Media Release – November 29, 2021 – Guelph Police – guelphpolice.ca
Stolen vehicle leads to arrests
The recovery of a stolen vehicle Sunday afternoon led to three arrests and the discovery of a second stolen vehicle.
Approximately 12:30 p.m., the Guelph Police Service received information about two vehicles stolen from the Fergus area. One of the vehicles was tracked through a cellphone inside the vehicle and located in a parking lot near Stone Road West and Edinburgh Road South.
Police began conducting surveillance and approximately 1:10 p.m. arrested a male who had been caught on video exiting the vehicle. A short time later the other two parties were observed exiting a taxi in a parking lot in the immediate area and were arrested.
Two Guelph males, aged 33 and 28, and a 22-year-old Guelph female face various charges including occupying a stolen motor vehicle, possessing stolen property over $5,000 and breaching court orders. They were all released with upcoming court dates.
During the investigation, police recovered a second vehicle which had been reported stolen from the Fergus area a few hours earlier. The vehicle was turned over to the OPP for further investigation.
Teen charged after PSW assaulted
A Guelph teenager faces charges after a personal support worker was assaulted Saturday.
Approximately 9:20 a.m. the victim called police from a residence in the city's south end. She advised her client smashed a glass over her head and threatened her with a knife.
Officers arrived minutes later and observed the victim bleeding from a gash near her eye. The teen yelled at police from a bedroom window while holding a knife. Officers were able to deescalate the situation and convinced the teen to drop the knife and come outside. The victim was transported to hospital for treatment.
A 15-year-old is charged with assault with a weapon, mischief and uttering threats. He will appear in a Guelph court January 12, 2022.
Waterloo male charged with impaired following collision
A Waterloo male is charged with impaired driving following a single-vehicle collision in downtown Guelph early Sunday.
Approximately 2:30 a.m., Guelph Police Service officers on patrol discovered the collision at Norfolk Street and Cork Street East. A vehicle had mounted the curb and struck a light pole.
A male approached officers and admitted he was the driver and that the car was his father's. The male had a strong odour of alcoholic beverage on his breath and was showing signs of impairment, including bloodshot eyes and poor fine motor skills.
He failed a roadside screening device and was taken to the police station, where further testing confirmed he had more than the legal amount of alcohol in his system.
A 24-year-old Waterloo male is charged with impaired operation and driving without a valid insurance card. His driver's licence was immediately suspended for 90 days and the vehicle impounded for seven days. He will appear in a Guelph court December 17, 2021.
The Guelph Police Service would like to encourage the public to always consume alcohol and cannabis responsibly. Please don't drive if you are going to consume alcohol or cannabis, and please ensure that you plan ahead so that you have a safe ride home.
Male broke into downtown church
A Guelph male faces charges after breaking into a downtown church late last week.
Shortly before 10 a.m. Friday, staff from the church called police to report a break and enter. Staff had arrived to find items in the basement kitchen out of place. Officers responded and located a male sleeping in a basement storage room.
The male was searched and found to be in possession of items from various areas of the church, including jewelry from a lost and found and keys.
A 23-year-old Brantford male is charged with break, enter and theft and mischief. He will appear in a Guelph court January 11, 2022.
Two catalytic converters stolen
The Guelph Police Service is investigating after catalytic converters were stolen from work vans at a Guelph business last week.
Just after 9 a.m. Friday, police were called to a business on Woodlawn Road West near Royal Road. Staff had arrived at work to find the exhaust components had been removed from two vans in their lot sometime overnight.
The company was quoted more than $9,000 to repair each van.
The incident remains under investigation. Anyone with information is asked to call Constable Ryan Horvat at 519-824-1212, ext. 7485, email him at rhorvat@guelphpolice.ca, leave an anonymous message for Crime Stoppers at 1-800-222-8477 (TIPS) or leave an anonymous tip online at www.csgw.tips.
Total calls for service in the last 72 hours – 569