US court sides with photographer in fight over Warhol art – Coast Reporter
NEW YORK — A U.S. appeals court sided with a photographer Friday in her copyright dispute over how a foundation has marketed a series of Andy Warhol works of art based on her pictures of Prince.
The New York-based 2nd U.S. Circuit Court of Appeals ruled that the artwork created by Warhol before his 1987 death was not transformative and could not overcome obligations to photographer Lynn Goldsmith's copyright protections. It returned the case to a lower court for further proceedings.
Warhol created a series of 16 artworks based on a 1981 picture of Prince that was taken by Goldsmith, a pioneering photographer known for portraits of famous musicians. The series contained 12 silkscreen paintings, two screen prints on paper and two drawings.
"Crucially, the Prince Series retains the essential elements of the Goldsmith Photograph without significantly adding to or altering those elements," the 2nd Circuit said in a decision written by Judge Gerard E. Lynch.
The decision overturned a 2019 ruling by a Manhattan judge who concluded that Warhol's renderings were so different from Goldsmith's photograph that they transcended Goldsmith's copyrights.
U.S. District Judge John G. Koeltl in Manhattan had concluded that Warhol transformed a picture of a vulnerable and uncomfortable Prince into an artwork that made the singer an "iconic, larger-than-life figure."
In 1984, Vanity Fair licensed one of Goldsmith's black-and-white studio portraits of Prince from her December 1981 shoot for $400 and commissioned Warhol to create an illustration of Prince for an article titled "Purple Fame."
The dispute emerged after Prince's 2016 death, when the Andy Warhol Foundation for the Visual Arts licensed the use of Warhol's Prince series for use in a magazine commemorating Prince's life. One of Warhol's creations was on the cover of the May 2016 magazine.
Goldsmith claimed that the publication of the Warhol artwork destroyed a high-profile licensing opportunity.
Attorney Luke Nikas said the Warhol Foundation will challenge the ruling.
"Over fifty years of established art history and popular consensus confirms that Andy Warhol is one of the most transformative artists of the 20th Century," Nikas said in a statement. "While the Warhol Foundation strongly disagrees with the Second Circuit's ruling, it does not change this fact, nor does it change the impact of Andy Warhol's work on history."
Attorney Barry Werbin said Goldsmith, his client, was "beyond happy and very grateful to everyone who helped get to this day."
"Apart from being ecstatic as to the result, in my view it's a long overdue reeling in of what had become an overly-expansive application of copyright "transformative" fair use," Werbin said in an email.
"The decision helps vindicate the rights of photographers who risk having their works misappropriated for commercial use by famous artists under the guise of fair use," he added.
The three-judge 2nd Circuit panel said it hoped its ruling would bring more clarity to copyright law. It repeatedly compared the copyright issues to what occurs when books are made into movies. The movie, it noted, is often quite different from the book but yet retains copyright obligations.
The appeals court also said the unique nature of Warhol's art should have no bearing on whether the artwork is sufficiently transformative to be deemed "fair use" of a copyright, a legal term that would free an artist from paying licensing fees for the raw material it was based on.
"We feel compelled to clarify that it is entirely irrelevant to this analysis that "each Prince Series work is immediately recognizable as a 'Warhol,'" the appeals court said. "Entertaining that logic would inevitably create a celebrity-plagiarist privilege; the more established the artist and the more distinct that artist's style, the greater leeway that artist would have to pilfer the creative labours of others."
Larry Neumeister, The Associated Press
Art Beat: It's Art Crawl weekend – Coast Reporter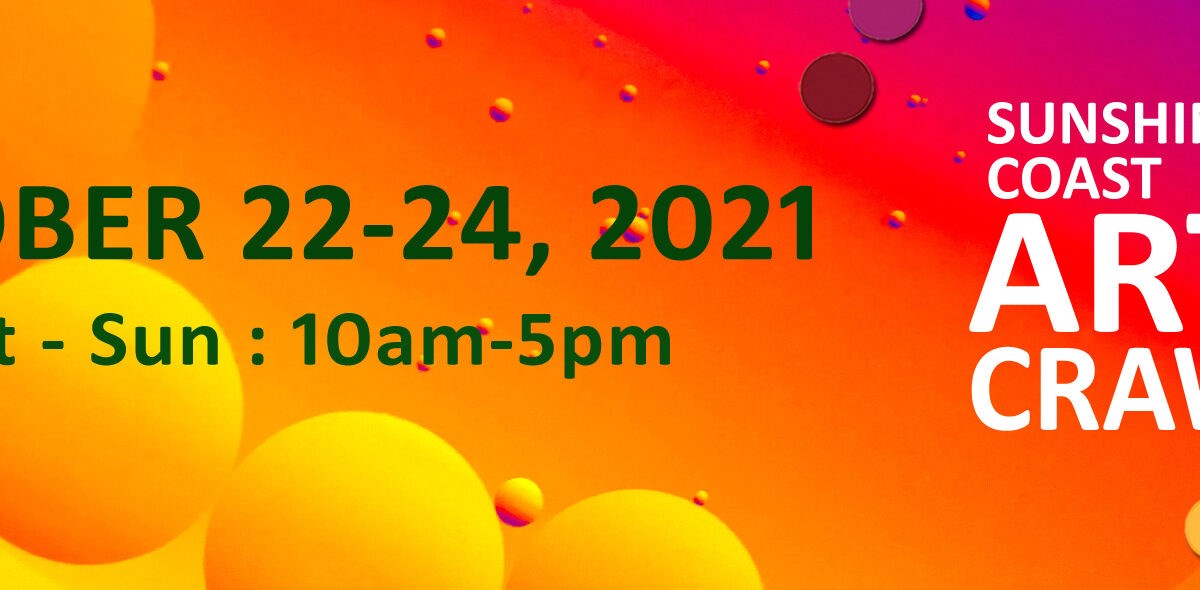 The 2021 Sunshine Coast Art Crawl kicks off Friday, Oct. 22 at 10 a.m., with 164 venues open to visitors until 5 p.m. all three days, through Sunday. And at 10 of those venues (as of press time), Friday evening from 7 to 9 p.m. will also be a time for celebration. Most of the partying is at Gibsons venues, but Redecor + Design (venue #111) on Cowrie Street in Sechelt will also be open, as are Halfmoon Bay venues The Mink Farm Gallery (#146), and Kito Tosetti (#147). Details are at the "Friday Night Parties" link at sunshinecoastartcrawl.com.
Art of Healing
The Sechelt Hospital Foundation's Art of Healing campaign holds its Gala on Saturday, Oct. 23 at the Sunshine Coast Botanical Garden (venue #126). That's where 36 works donated by some great local artists are on display and will be distributed in an exclusive online raffle draw to 36 ticketholders. All visitors to the exhibit can also bid on auction packages, and purchase raffle tickets for the grand travel prizes, among them a grand prize of a trip for two to Venice or any other European destination.
Sechelt Arts Festival
It's also the final weekend of the Sechelt Arts Festival, with the premiere of the play, Voices, at Raven's Cry Theatre. There will be three performances, Friday night, Oct. 22, Saturday night, and a Sunday matinee. The visual art and heritage canoe displays at Seaside Centre become Art Crawl venue #115. Poet Valerie Mason-John speaks in a free event (registration required) at Raven's Cry on Saturday at 11:30 a.m. And your last chance to add your touch to the Paintillio mural at Trail Bay Centre will also be on Saturday, until 4 p.m. Info and tickets at the festival website.
New writers' group
The Sunshine Coast Writers and Editors Society is holding its first meeting on Friday, Oct. 22 at 7 p.m., via Zoom. The society's purpose is "to serve writers, editors and groups on the Sunshine Coast to grow and develop their skills, as well as support other writers' groups and events in the province and across Canada," and "to hold events and launch projects to highlight the incredible talent that exists on the Coast." Contact Cathalynn Cindy Labonte-Smith at 604-724-3534 for a Zoom link.
Meet the author
Writer Jennie Tschoban will be signing copies of her funny and touching memoir, Tales & Lies My Baba Told Me, on Saturday, Oct. 23, from 1 to 3 p.m. at Daffadowndilly Boutique & Gallery, on Marine Drive in Gibsons.
Meet the artists
On Sunday, Oct. 24 starting at 2 p.m., Jennifer Bryant and Jennifer Ireland will talk about their new exhibit, Matters of Scale, on now at the Sunshine Coast Arts Council's Doris Crowston Gallery in Sechelt.
Live Music
The band Astral Motion bring their blend of originals and classics to Roberts Creek Legion on Friday, Oct. 22 at 7 p.m. On Saturday, Oct. 23 at the Creek Legion, Vancouver acoustic band Farmteam start their sets at 7:30 p.m.
The Locals play the Turf Stage at Tapworks in Gibsons on Saturday, Oct. 23, 2:30 to 4:30 p.m. On Wednesday, Oct. 27, Vancouver singer-songwriter Eamon McGrath plays Tapworks at 8 p.m.
At the Gibsons Legion on Saturday, Oct. 23, Poppa Greg and the band kick things off at 7:30 p.m.
At the Clubhouse Restaurant in Pender Harbour, catch Half Cut and the Slackers on Sunday, Oct. 24, from 2 to 5 p.m.
ArtCity: Art education in the gallery (and virtual) space – Woodstock Sentinel Review
In September, I returned to the Woodstock Art Gallery as the assistant curator of education intern, eager to actively bridge arts programming within the permanent collection and the public.
Article content
In September, I returned to the Woodstock Art Gallery as the assistant curator of education intern, eager to actively bridge arts programming within the permanent collection and the public. I have been involved with the gallery for three years, beginning as a co-op student with the education department in 2018 and then as the curatorial and collections assistant in 2019 and 2020. In my previous position, I worked exclusively in a background role curating exhibitions and assisting in collections management. With this new role as assistant curator of education, however, I was able to once again rekindle my interest in bringing the arts to the local community.
Article content
This position, of course, comes with unique challenges during a pandemic. Everything that we once considered emblematic of educational programming – in-person classroom trips, tours and studio events – has been put on pause in an abundance of caution. Over the last year and a half, the staff at the Woodstock Art Gallery have created online lessons and educational resources, virtual exhibitions and other online activities for the public. In addition, artist talks, curator webinars and exhibition openings have all been streamed virtually. It is within these unique circumstances that I began my new position in the education department.
The role of assistant curator of education is a fairly recent addition to the Woodstock Art Gallery staff roster. Created in 2018, this short-term internship aids the education and curatorial departments in realizing public programming. Previous interns have curated exhibitions, written a practical accessibility guide, conducted research and led education programming. The education department's current goals had to be completely reoriented to accommodate the pandemic, however. Virtual resources are being further developed and made accessible to both the public and teachers alike. As collaboration with the curatorial department at the Woodstock Art Gallery has become a central component of arts education programming, alternative methods to experience exhibitions are also currently in the works.
Article content
The future of education programming, however, will not remain entirely within a virtual space. There is a unique value to in-person programming that staff at the Woodstock Art Gallery yearn to return to. Releasing Community Creation Kits and art grab bags throughout this past year, for instance, has been a way to bring art-making materials back into the hands of the public during the toughest restrictions. Now as lockdowns slowly ease and restrictions lessen, we have begun to return to in-person educational programming.
In September, the gallery hosted its first Creative PA day program since the beginning of the pandemic with a small group of kids. The day was filled with the arts as we toured exhibitions, visited the park, and explored lessons in sculpture making. By the end of the day, each child brought home their sculpture and multimedia creations, along with the tools to create more. Building upon this successful day, the education department will slowly begin to roll out more in-person programming, including another Creative PA Day in November. But this, of course, will take time.
Throughout this pandemic, educational programming has taken on many forms – from entirely virtual resources to at-home art kits and PA days, educational programming has required innovation and creativity. The future of education will forever be shaped by the lessons learned during the pandemic and will perhaps take on a whole new form that has yet to be explored.
Julia deKwant is the assistant curator of education intern at the Woodstock Art Gallery. The Woodstock Art Gallery acknowledges the support for this position which is funded by Young Canada Works at Building Careers in Heritage.
Who Are the Indigenous Artists to Watch at Art Toronto? – Ocula Magazine