Amazon's Twitch Streaming Service Disables Trump's Channel – BNN
(Bloomberg) — Twitch, the streaming service owned by Amazon.com Inc., has suspended President Donald Trump's channel in the wake of violent protests at the Capitol building Wednesday by some of the president's supporters.
"In light of yesterday's shocking attack on the Capitol, we have disabled President Trump's Twitch channel," a spokeswoman said. "Given the current extraordinary circumstances and the President's incendiary rhetoric, we believe this is a necessary step to protect our community and prevent Twitch from being used to incite further violence."
Read More: Facebook Extends Ban on Trump Posts 'Indefinitely'
Trump's Twitch channel will be down at least until he leaves office on Jan. 20, and then the company will "reassess" the situation, the spokeswoman said. Facebook Inc. has also suspended the president from its services for the next two weeks, and Twitter Inc. has threatened a permanent ban if Trump violates another one of its rules.
©2021 Bloomberg L.P.
Samsung's first update for the Galaxy Buds Pro is now available – MobileSyrup
Despite only dropping last week, Samsung has already released the first update for the Galaxy Buds Pro.
The new update includes "left/right sound balance adjustment," a new "hearing enhancements feature," overall better "stability and reliability" and more.
The entire update measures in at just 2.2MB according to Samsung's update page.
While I'm impressed with the Buds Pro's active noise-cancelling and unique 'Voice Detect' feature that allows you to hear someone talking even with ANC turned on, I found them surprisingly uncomfortable. I also find it strange that Samsung has dropped iOS support through the Galaxy Buds app with the Buds Pro.
For more on the Galaxy Buds Pro, check out my review of Samsung's earbuds that aim to be the South Korean tech giant's answer to Apple's AirPods Pro.
The Galaxy Buds Pro are available now and cost $264.
Elon Musk Responds To a Request From a Tweeter Who Sent Him the Same Message 154 Times – mySanAntonio.com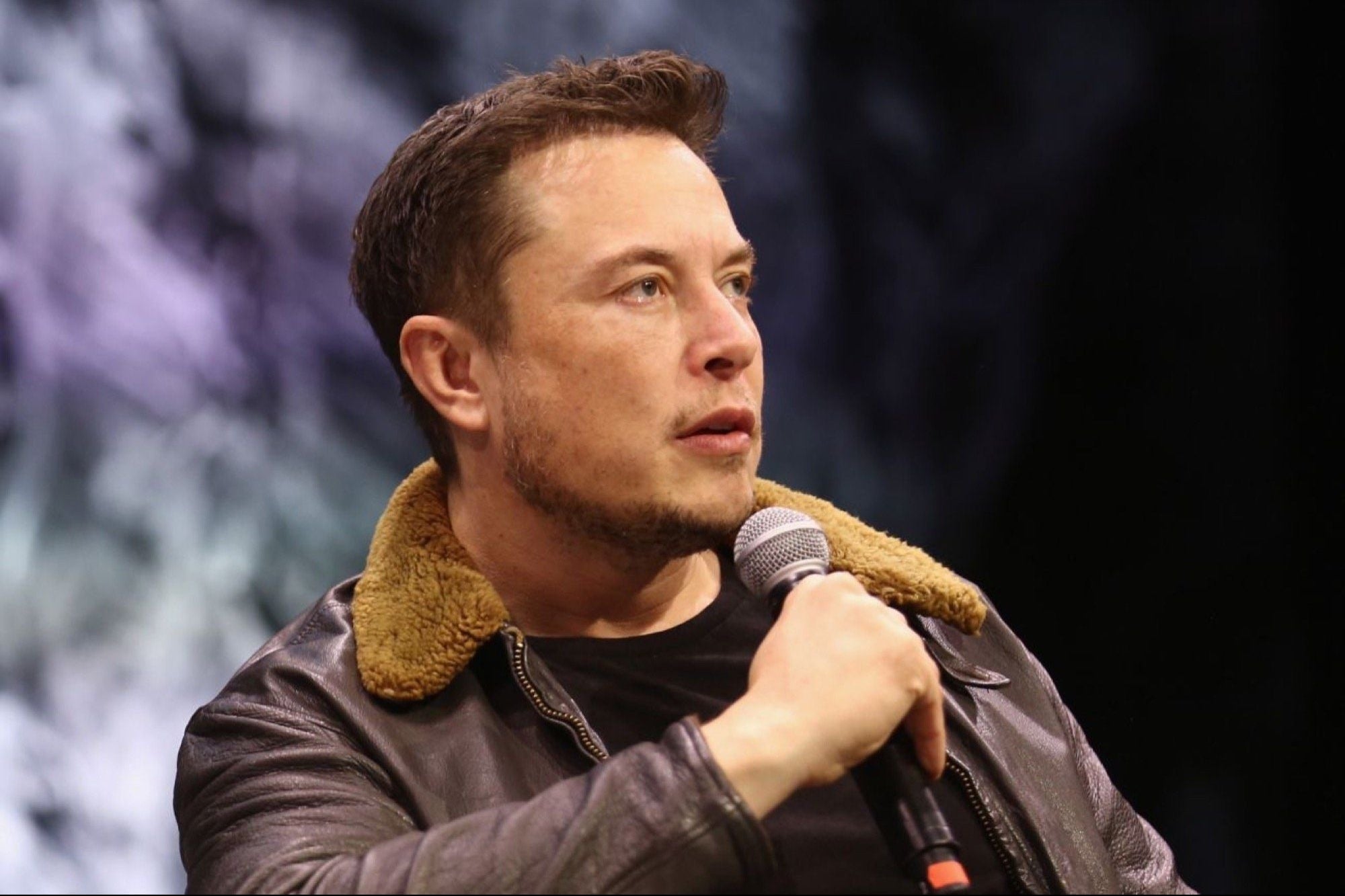 There is no doubt that perseverance does pay off. A video game creator set out to get Elon Musk's attention and he succeeded! After 154 attempts to reach the CEO of SpaceX via Twitter , the enthusiastic programmer got a response.
The independent developer Lyubomir Vladimirov , promised to publish the same message for the daily businessman for a year. His intention was to ask Musk for permission to develop a game inspired by SpaceX , his space exploration company.
Samsung seems to have quietly discontinued the Galaxy S20 series – gizmochina
For some manufacturers such as Apple, the launch of a new model doesn't mean that a previous model will no longer be available for sale. No, you will still be able to purchase the old model and at an even cheaper price tag. You would think that is the same thing Samsung would do following the launch of the Galaxy S21 series. But in what can be termed a surprise, you can no longer purchase any model of the original Galaxy S20 series from Samsung's official website.
If you visit Samsung's official website now, the only Galaxy S20 phone you can purchase is the Galaxy S20 FE, which is no surprise considering it was announced a little over three months ago. However, the original Galaxy S20 series which includes the standard model, the Galaxy S20 Plus, and the Galaxy S20 Ultra are all listed as out of stock. We checked the Indian site too and it is the same thing – out of stock. The phones are also not available in the UK and in China.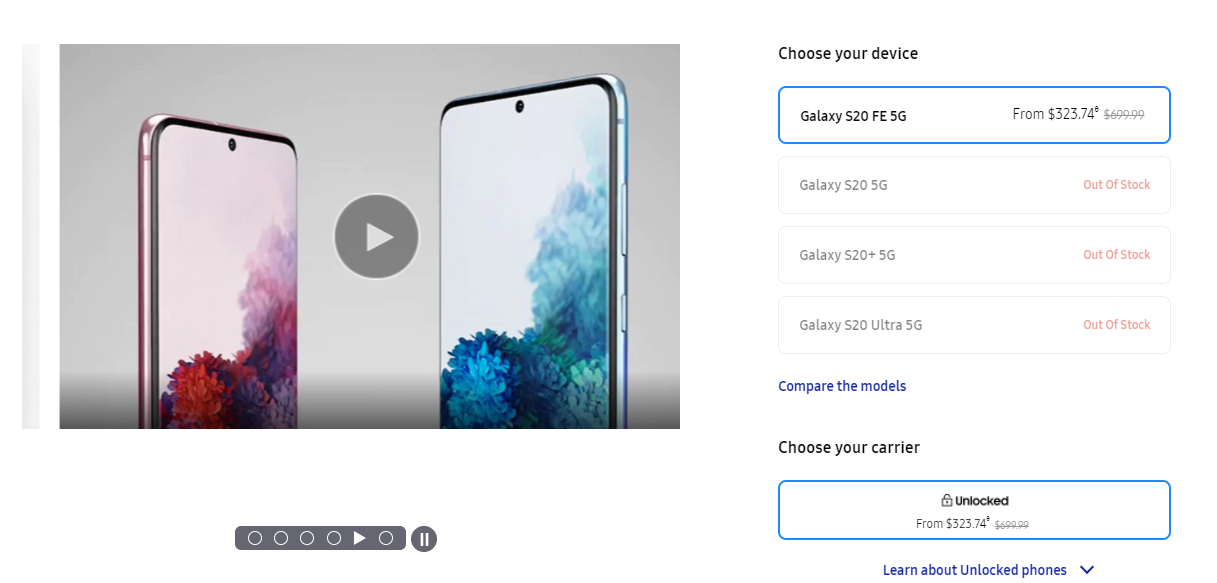 EDITOR'S PICK: Samsung slashes the price of its 25W USB-C Wall Charger but it is not live yet
This new development will surely disappoint those who thought they would be able to get last year's flagship phones at a more affordable price tag since there are now new models.
While Samsung will no longer officially sell the phones, we expect third-party sellers will still have units available. Also, there should be refurbished units available for purchase from these sellers.
Were you planning to pick up a Galaxy S20 phone following the launch of the Galaxy S21 series? What do you think of Samsung's decision to abruptly pull the plug on the phones less than a year after they went on sale?
ALWAYS BE THE FIRST TO KNOW – FOLLOW US!