Calgary restaurateurs say anti-maskers are causing social media headaches – The Guardian
Anti-maskers are causing a headache for local restaurants that are facing online harassment and in-person aggression for upholding COVID-19 safety measures.
Stephen Deere, owner of Modern Steak in downtown Calgary, said comments on their social media pages have spiralled in recent days with some calling for the boycott of the fine dining restaurant.
"Over the last 24 to 48 hours, it's like there has been a full moon of some sort and people are just losing their minds now about having to wear a mask," said Deere.
"Calgary has always been the hospitality of the west. Like, how we act at Stampede, how we treat visitors, how we help people when their cars break down — we're known in Canada as such a friendly, helpful place. And now we're doing this to our own people? I'm absolutely disgusted and upset about it."
He said the threat of anti-maskers causing a stir at their restaurant is adding to the stress of his staff, who are already coping with existing anxiety of serving numerous guests in the midst of a pandemic. Deere said he's coping but is afraid members of his team might quit if things get worse.
The restaurant is considering hiring security.
Other restaurants in Calgary are facing similar issues, some of which have turned violent. Deere said his friend Jason Shukuda, who manages KABUKU Downtown, had a group of men throw objects in the restaurant after being refused service without masks.
Shukuda did not respond to request for comment.
"This anger is so misdirected at hourly retail and hourly hospitality workers. We don't make the rules," said Deere. "I believe you can have your opinion about hating masks and all that but taking it out on the industry that are the ones following the rules is not the way to do it. Contact city council, contact your MLA, MPs and fight the 'battle' properly."
Ernie Tsu, who owns Trolley 5 Brewery on 17th Avenue S.W. and is a board member with the Alberta Hospitality Association, said restaurants across the province are seeing these type of problems.
He believes the anti-mask movement is gaining momentum in part due to "contradicting" messages coming from Alberta's top doctor and the provincial government but adds that the majority of interactions are positive.
In schools across Alberta, students are not mandated to wear masks while sitting at their desks and schools do not need to enforce physical distancing when students are sitting in classrooms.
Meanwhile, restauranteurs are following public health guidance in asking guests to mask up unless they are seating at their table and eating.
"That's where public distrust comes from," said Tsu.
"But at the end of the day, the public needs to understand that restaurants and restaurant owners livelihoods depends the safety of the general public. So if you're going to refuse to wear a mask, don't go to a restaurant. It's pretty simple."
Hinshaw said previously masks can be a barrier to communication and learning, which is why there are different public mask requirements for retail stores, or restaurants, for example.
Tsu's message to Albertans who are against wearing masks is simple: Stay home.
"If you want to have the luxury of still being able to go out and have some normalcy then understand this is coming from medical experts," he said.
"Numbers never lie. There is no emotion in numbers. The amount of cases are going up right now and everybody has to do their part."
Twitter: @alanna_smithh
Copyright Postmedia Network Inc., 2020
UK's Johnson considering new national lockdown for England: media – TheChronicleHerald.ca
By Andrew MacAskill
LONDON (Reuters) – British Prime Minister Boris Johnson is considering imposing a new month-long national lockdown in England next week after scientists warned the coronavirus was spreading faster than their worst predictions, local media reported.
The pandemic is spreading in most parts of Britain, where the official death toll of 46,299 is the highest in Europe.
Johnson is expected to hold a news conference on Monday to announce the new measures, which would allow only essential shops and schools, nurseries and universities to remain open, The Times newspaper said.
The new measures were still under discussion, and no final decision had been made, the paper said, citing a senior government source.
The prime minister's office did not immediately respond to a request for comment from Reuters.
Currently, the government has a three-tier system of restrictions for local areas in England, with Level 3 the highest. Scotland, Wales and North Ireland run their own policies on fighting the pandemic.
A member of the government's Scientific Advisory Group for Emergencies (SAGE) warned on Saturday that the virus was "running riot" across all age groups.
"For the naysayers that don't believe in a second wave, there is a second wave," Calum Semple, a professor of outbreak medicine at the University of Liverpool, told the BBC.
"And unlike the first wave, where we had a national lockdown which protected huge swathes of society, this outbreak is now running riot across all age groups."
A new lockdown would heap fresh pressure on finance minister Rishi Sunak and the Bank of England to increase their already huge support for the UK economy, the world's sixth-biggest. The economy slumped a record 20% in the spring and has been struggling to maintain its recovery.
In the current system, Tier 3 includes a ban on mixing of people in different households, pubs and bars are closed, wedding receptions are not permitted, and travel to or from the area should be avoided.
The government is also considering tougher regional measures, known as Tier 4, but ministers are said to be in favour of a nationwide policy, The Times said.
Some analysts have said the regional restrictions on businesses imposed in recent weeks will cause the economy to contract again in the fourth quarter and a national lockdown would inflict greater damage.
The BoE is widely expected to increase its bond-buying programme on Thursday for the third time since the pandemic struck in March. Economists polled by Reuters mostly predicted a 100 billion-pound top-up.
(Reporting by Andrew MacAskill; Editing by Frances Kerry)
Start, Stop, Change: Media comings and goings – Media In Canada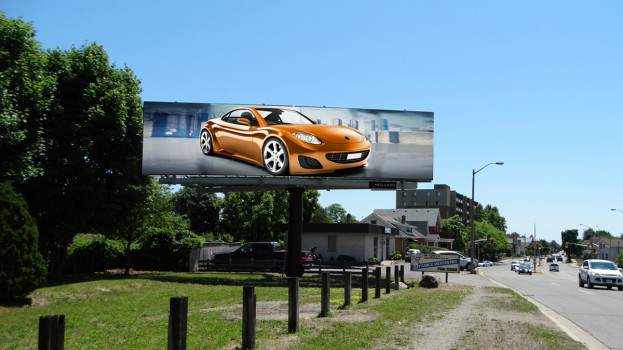 Start, Stop, Change: Media comings and goings
From a new OOH network to Quibi's anticlimactic end, what should buyers keep their eyes out for?
<!–
–>
From a new OOH network to Quibi's anticlimactic end, what should buyers keep their eyes out for?
InvestorChannel's Media Watchlist Update for Friday, October 30, 2020, 16:05 EST – InvestorIntel
InvestorChannel's Media Stocks Watchlist Update video includes the Top 5 Performers of the Day, and a performance review of the companies InvestorChannel is following in the sector.
Sources Include: Yahoo Finance, AlphaVantage FinnHub & CSE.
For more information, visit us at InvestorIntel.com or email us at info@investorintel.com
Watchlist Companies:
– Lingo Media Corp (LM.V) CAD 0.09 (5.88%)
– Glacier Media Inc. (GVC.TO) CAD 0.23 (0.0%)
– GVIC Communications Corp. (GCT.TO) CAD 0.14 (0.0%)
– Media Central Corp Inc (FLYY.CN) CAD 0.01 (0.0%)
– Moovly Media Inc (MVY.V) CAD 0.07 (0.0%)
– Corus Entertainment Inc. (CJR-B.TO) CAD 3.52 (-2.49%)
– HubSpot Inc (HUBS) USD 290.07 (-2.8%)
– Adobe Inc. (ADBE) USD 447.10 (-3.04%)
– MediaValet Inc (MVP.V) CAD 2.33 (-4.51%)
– Quizam Media Corp (QQ.CN) CAD 0.38 (-24.0%)