Canada bans China's Huawei from 5G network – CBC News: The National
An Internship Can Lay the Foundation for a Great Career
With 2022 "graduation season" behind us, I'd be remiss if I didn't offer some advice on how an internship ("co-op" back in the day) provides an opportunity to gain transferrable skills and experience, and start building your professional network and kickstart your career.
An internship is so much more than memorizing coffee orders. Your internship experiences—I recommend doing several—can be immensely valuable, offering you a chance to build skills to showcase on your resume and LinkedIn profile and, most importantly, establish professional relationships with professionals in the industry you aspire to become a part of.
As an intern, your goals are:
Learn what you want and need to know. (TIP: Create a list of what you want to gain from your internship. On your first day, share your list with the person coaching you.)
Make a positive impression. (Make a strong enough impression, and—fingers-crossed—you'll likely receive a job offer.)
Begin building your professional network.
Creating a great impression starts with being relentlessly punctual. Woody Allen said it best, "Eighty percent of success is showing up." Show up on time, or better yet early. Arrive for meetings before they begin. Complete tasks by their deadlines. Employers value reliable employees. Internships are usually 3 – 4 months long, so give your internship no less than 100%.
"Every job is a self-portrait of the person who did it. Autograph your work with excellence." – Ted Key, American cartoonist
Take on every task and assignment you're given with an unwavering commitment to excellence. It's never beneath you to do what's asked of you. If you're asked to make coffee, make the best coffee your colleagues have ever tasted. If asked to create an Excel template, put extra effort into ensuring it's accurate, aesthetically pleasing, and comprehensive. Continually delivering exceptional results is how you create a reputation (READ: Personal brand) that advances your career forward.
Act when you see a need. (e.g., sign for a package and deliver it directly to the recipient, offer to cover reception during lunch) Don't wait to be told. Checking your Instagram account while waiting to be given something to do is never a good look. Interns who never sat idle and proactively sought out where they could be of help, or pitched in without being asked, are the ones I remember. Deliver more than expected, do what no one else is willing to do, and you'll be appreciated and remembered.
As an intern, it's expected you'll ask questions… lots of questions.
Asking good questions is the sign of an intellectually curious, diligent person, which is a turn-on. Think—in advance—of questions to ask. Spend time formulating your questions. When meeting with a peer or superior, think of thoughtful questions you can ask to demonstrate you have prepared for the meeting. If you're in a meeting with management, don't focus on your answers but on what's missing. With me, asking the questions no one else is asking (e.g., "How does A relate to B?", "How has the company dealt with these issues in the past?") earns lots of points. Elephant-in-the-room questions often steer a group's thinking and conversation in a more productive direction—this is how you become an influencer.
TIP: When you hear someone ask a great, conversation-altering question, write it down and reflect on what made it great.
Ask at least one authentic question in every meeting you attend. By following this advice, you'll become comfortable asking questions in a group setting, hone your ability to ask questions that lead to real insight, and reveal your intellectual curiosity.
The most valuable benefit of an internship is it offers the ideal setting to establish professional relationships you can leverage throughout your career, whether job hunting or seeking advice. Since internships don't last long, interns tend to focus solely on their work and only form connections with their immediate colleagues and fellow interns. Don't be that intern! Cultivate as many professional relationships throughout the company as possible.
Don't be shy to introduce yourself to Senior Managers, Directors, and VPs—they were once in your shoes. Invite colleagues whom you notice management hold in high regard to lunch. Ask them questions. (Who doesn't like to talk about themselves and their successes?) Offer to help where you can.
TIP: Observe great relationship-builders and learn from them. I recommend reading The Connector's Way: A Story About Building Business One Relationship at a Time, by Patrick Galvin.
An internship is hard work that'll pay off. Only doing what's expected of you won't get you noticed; you'll be just another intern. Go above and beyond, from arriving on time to doing exemplary work (Yes, that includes getting coffee orders right.) and maximizing your internship opportunities.
______________________________________________________________
Nick Kossovan, a well-seasoned veteran of the corporate landscape, offers advice on searching for a job. You can send Nick your questions at artoffindingwork@gmail.com.
Russia To Take Over Whole Sakhalin-2 Project – OilPrice.com
By Irina Slav – Jul 01, 2022, 8:30 AM CDT
A newly set up state Russian company will take over the rights and obligations of Sakhalin Energy Investment Co., the joint venture running the Sakhalin-2 oil and gas project, Reuters reported today.
This could mean a forced exit from the project for Shell and Japan's Mitsui and Mitsubishi, which are minority shareholders in Sakhalin Energy Investment Co.
Shell already said it would leave the project a few months ago and has since then been looking for buyers for its stake in Sakhalin-2. According to earlier reports, a sale could be made to a group of Indian companies.
The Japanese companies, however, have not announced intentions to leave the project. In fact, earlier this year, Japan's economy, trade and industry minister, Koichi Hagiuda, said that the Sakhalin-1 and Sakhalin-2 projects "are essentially important for energy security because the projects allow Japan to procure supplies below the market price, especially amid current high energy prices."
Despite its participation in Western sanctions against Russia, Japan continues to buy liquefied natural gas from Sakhalin-2. Although it has stated its intention to step up the intake from alternative sources, a complete suspension of Russian energy imports seems unlikely at this point.
Japan has also signaled it had no intention of leaving the energy projects in Russia that it participates in, but following the latest news, it might be forced to do so.
Reuters noted in its report that Mitsubishi was discussing the presidential decree that contained the ownership change with its partners in Sakhalin-2.
The project, per Reuters, accounts for 4 percent of the global annual supply of liquefied natural gas. Its main buyers are Japan—until recently the world's biggest LNG importer—as well as China and South Korea, which also buy oil from the Sakhalin-2 development.
According to some analysts, the exit of the Western and Asian partners will eventually lead to tighter LNG supply due to the lack of expertise and parts. At the same time, selling the gas would become harder because of the state's control of the project, Saul Kavonic from Credit Suisse told Reuters.
By Irina Slav for Oilprice.com
More Top Reads From Oilprice.com: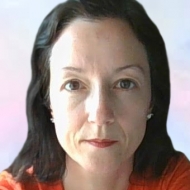 Irina Slav
Irina is a writer for Oilprice.com with over a decade of experience writing on the oil and gas industry.
<!—->
<!–
document.addEventListener('DOMContentLoaded', function()
if ($.cookie('country_code') && $.cookie('country_code') != 'CA' && $.cookie('country_code') != 'US')
var buy_sell_buttons = document.querySelectorAll('a#trade_energy_now,a.sell,a.buy,a.RedTradeBtn,a.products_link');
$.each($('a#trade_energy_now,a.sell,a.buy,a.RedTradeBtn,a.products_link'), function(index, value)
var $item = $(value);
$(value)[0].addEventListener('click', function($item)
track_opc_track($($item.target));
);
);
if (buy_sell_buttons.length > 0)
for (var i = 0; i < buy_sell_buttons.length; i++)
buy_sell_buttons[i].addEventListener('click', oilPriceModaliFrame);
);
–>
Gold prices remain down but making a move back to $1800 as ISM manufacturing PMI falls to 53 – Kitco NEWS
Editor's Note: With so much market volatility, stay on top of daily news! Get caught up in minutes with our speedy summary of today's must-read news and expert opinions. Sign up here!
(Kitco News) – The gold market continues to push back towards $1,800 an ounce as the U.S. manufacturing sector sees weaker than expected growth in June, the Institute for Supply Management (ISM).
Friday, the ISM said that its manufacturing Purchasing Managers Index dropped to a reading of 53%, down from May's reading of 56.1. The data missed expectations as economists were looking for a decline to 54.6%.
The report said this is the lowest PMI reading since June 2020.
""The U.S. manufacturing sector continues to be powered — though less so in June — by demand while held back by supply chain constraints," said Timothy Fiore, Chair of the ISM Manufacturing Business Survey Committee, in the report.
The gold market has been seeing solid technical selling pressure after falling through $1,800 an ounce in overnight action; however, the disappointing economic data from the U.S. is helping the precious metal retrace some of its losses. August gold futures last traded at $1,795.70 an ounce, down 0.64% on the day.
Looking at some of the components of the index, the report said that the New Orders Index dropped to 49.2%, down from the previous level of 55.1%. At the same time, the Production Index increased o a reading of 54.9%, down from May's reading of 54.2%.
The report also highlighted a further contraction in in the labor market. The Employment Index dropped to a reading of 47.3%, down from May's reading of 49.6%.
It's not just manufacturing that is losing momentum. The report highlighted a drop in inflation pressures, which could be seen as a negative for gold. The report said that the Prices Index fell to 78.5%, down from May's reading of 82.2%.
Although the latest disappointing economic data raises the risk that the U.S. economy falls into a recession; however, Andrew Hunter, Senior U.S. Economist at Capital Economics, said that the U.S. economy has room to slow without triggering a recession.
"While the ISM index lends support to concerns that aggressive Fed tightening will drive a sharp slowdown in the economy, the details suggest that slowdown could result in a faster drop-back in inflation than many are now assuming," he said.