Ed Sheeran wins best artist as MTV Europe Music Awards returns to live format
English singer-songwriter Ed Sheeran won best artist and best song for "Bad Habits", while K-pop stars BTS snatched four awards at MTV's Europe Music Awards, which returned as an in-person event after a virtual 2020 edition due to the pandemic.
MTV said Sunday's EMAs, hosted in Budapest, would go ahead to show solidarity with Hungary's LGBTQ+ community following a June law banning the "display and promotion of homosexuality" among under-18s.
It said the 2021 EMAs, held at the Papp Laszlo Budapest Sport arena, would be "a global celebration of music for all audiences around the world".
"I am so excited, I am very grateful to MTV. I think censorship of any kind of love sucks, and this is kind of a stand against that," international pop star Kim Petras, the first transgender performer at the EMAs, said on the red carpet.
Some gay couples arriving at the show were kissing on the red carpet and others were dressed in rainbow-coloured clothes in a show of support for LGBTQ+ people.
Lil Nas X was awarded best video for "MONTERO (Call Me By Your Name)," while Korean band BTS won the most awards with four including best pop, best K-pop, best group, and biggest fans.
First-time EMA winners Måneskin took home best rock, while show host and performer Saweetie won best new.
Nicki Minaj earned a top award for best hip-hop, Olivia Rodrigo was awarded best push, Maluma won best Latin, and YUNGBLUD snagged the award for best alternative.
For the first time, the "MTV EMA Generation Change Award" winners were recognised during the EMAs main show, honouring five young people promoting equality while fighting against anti-LGBTQ+ policies.
Viktoria Radvanyi, a Hungarian board member of Budapest Pride, accepted the award on behalf of the winners.
ANXIETY
Prime Minister Viktor Orban, who faces a tough 2022 election, says the June law is aimed at protecting children. European Union leaders say it discriminates against gay and transgender people and goes against EU values.
The law has caused anxiety in the LGBT community under Orban's government, which has stepped up its campaign against LGBT people ahead of next year's ballot.
As Budapest prepared to host the EMAs, Orban was re-elected chairman of the ruling Fidesz party unopposed. The anti-LGBT line featured strongly on the agenda at his party congress, with several speakers pledging to protect what they see as Hungary's traditional Christian values.
Orban's opposition challenger, Peter Marki-Zay, an energetic political outsider, has said he would scrap the anti-LGBTQ law if elected. He has said same-sex couples should be allowed to marry and deserve equal rights.
The show derived inspiration from Budapest's popular thermal spas and the Danube River, which runs through the capital, with stages that appeared to be floating.
Grammy award-winning Sheeran opened the night surrounded by neon graffiti to perform his latest single, "Overpass Graffiti." Later he performed his chart-topping hit "Shivers."
Imagine Dragons returned to the EMAs for the debut of their new single "Enemy." Bathed in laser lights, the best-selling band rocked the stage alongside Grammy-nominated rapper and artist J.I.D and a squad of dancers.
Multi-instrumentalist singer-songwriter and best alternative award winner YUNGBLUD closed the night with a pyrotechnics-filled performance of his latest single "fleabag".
(Reporting by Gergely Szakacs; Editing by Hugh Lawson)
Northern Arts Review: Why art is smart investment – Alaska Highway News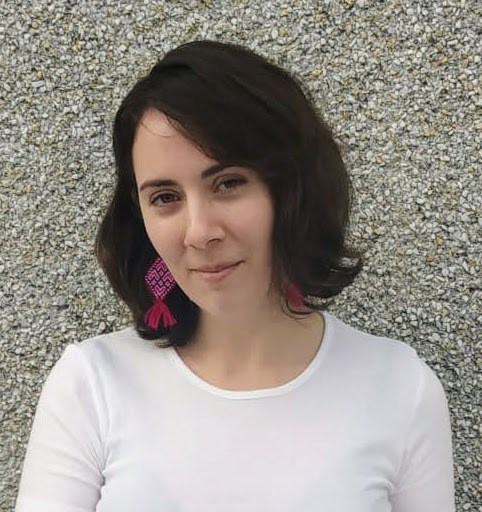 Hello, dear reader. This week, I will cover a big announcement from the BC Arts Council, as well as some ins and outs of the arts grant–writing system, and argue for stronger relationships between local governments and arts organizations for the betterment of the community.
On November 12th, the BC Arts Council announced its Arts Infrastructure Program, with awards up to $250,000, more than three times the usual amount made available through this program. The purpose of this funding is for arts organizations to acquire, construct, or renovate an arts space that will enhance the cultural capacity of the community. There are two other streams for funding as well, worth up to $25,000 for planning and research and $40,000 for acquiring specialized equipment. The deadline is 11:59 PM on Jan. 14, 2022.
The BC Arts Council will host a virtual information session for communities and organizations in the Peace-Liard Region about this program at noon on Dec. 2. This session will include insight on the AIP from Program Officers Erin Macklem and Sarah Todd, as well as a Q&A section.
This grant is a great opportunity that can make a major difference in the region. If successful, it could finance the new arts hub in Fort St. John, a permanent gallery space in Chetwynd, or much needed renovations for the Dawson Creek Art Gallery. This is the second year in a row that BCAC has released funding through this program. However, it is unclear whether it will be offered again, so it is important to seize this opportunity now.
The BC Arts Council has been working to serve rural communities better in recent years, which is why the grant qualifications are slightly relaxed for northern communities. This grant may be up to 90% of the total budget for projects based in rural and remote areas with a small population. As an example, for applicant organizations based in Dawson Creek or Fort St. John, only 10% of the budget needs to come from an additional source. Meaning $25,000 can become $250,000, which is a great investment. On the other hand, the grant can only make up to 75% of the project budget for organizations in communities that don't qualify as rural or underserved.
These budget splits are often how arts funding works from granting bodies like the BC Arts Council, Canada Arts Council, First Peoples' Cultural Council, and Creative BC, although the funding component is not usually as high as 90%. Grant-based awards typically cover between 50% to 75% of a project total, which is still incredibly generous. Even with a 50% split, an applicant can double their project budget. The purpose of these splits is to show that the project is feasible, and has support from more than one source. This is something that arts administrators know well, as navigating this grant system is a large part of what they do. However, this point is often lost on local governments, who don't have close working relationships with these funding sources.
The drawback with opportunities like the the AIP is that it often requires cooperation from municipal governments, who are slow to respond. Often arts spaces are publicly owned, but operated by a non-profit. For example, the Dawson Creek Art Gallery building is owned by the City of Dawson Creek, meaning that the gallery cannot go ahead with an application like this without the city's support. Historically, the arts have been a blind spot for our local leaders, and this oversight is leaving money on the table, to the detriment of the community.
Understandably, at any given time there are many other pressing needs demanding the attention of local politicians—the pandemic, for example. The cultural revitalization of our communities slips lower down the priority list. However, this needn't be the case. What is needed to allocate funds efficiently is simply an understanding that the arts and its funding system is a complex industry with many opportunities that require specific expertise and knowledge to capitalize on. This is why local governments need to work closely with arts organizations, and be more responsive to them, so that when opportunities like the Arts Infrastructure Program arise, both parties are prepared to make the best of them. That way, we can bet small and win big for the communities we serve.
---
Do you have an artistic endeavour you would like to promote? Is there a topic you would like me to discuss? I would love to hear from you! Please email me at programs@dcartgallery.ca.
44th annual Penticton Art Auction set for early December – Penticton Western News – Penticton Western News
After almost two years of adjusting on the fly and being forced to reschedule events, the Penticton Art Gallery is set to go ahead with the 44th annual art auction on Dec. 5.
The gallery is giving people the opportunity for a sneak peek on the evening of Dec. 3 so that they can explore all the art that is being sold.
The weekend-long event doesn't have to wait though. Online pre-bidding opened on July 26 and is set to end 24 hours prior to the start of the live auction.
This year's event will be conducted both in-person and virtually, via Zoom, and anyone attending the live auction at the gallery will be required to show proof of vaccination.
"If you don't have a vaccine passport and would like to arrange a private viewing, please contact the gallery and we can make alternative arrangements," said Penticton Art Gallery Director Paul Crawford.
Among the items available for auction include Andy Warhol pieces from his "Marilyn" series. The opening bid for the Warhol items was $1,500, with an estimated value of $5,000. After Marilyn Monroe's death in 1967, the artist began to work on his now-famous series.
This year's auction at the gallery will contain no shortage of historic items available for sale. James Irwin's NASA flight suit is also up for auction, with an opening bid of $4,500 and an estimated value that the gallery calls "priceless."
A woolly mammoth tusk rounds out the gallery's list of "priceless" items but in this case, the piece had an opening bid of $1,750.
To view the complete list of available items, the gallery asks that you visit pentictonartgallery.com/annual-art-auction.
"The Penticton Art Gallery champions the transformative power of the Arts through an annual program of thought-provoking exhibitions," said the gallery's director.
Crawford said in the latest bi-monthly gallery newsletter that they've seen a 60 per cent reduction in revenue over the last 18 months that they had previously earned through a number of fundraising programs, amid the COVID-19 pandemic.
Despite that, he told the Penticton Western News on Thursday that even though he doesn't know what to expect out of this year's auction, he's excited about the gallery's immediate future.
"As we come to the end of the year, I hope you can help support the Gallery through the purchase of one of our Soup Bowl packages, a work from our Under $500 Exhibition + Sale, Annual Art Auction, the purchase of a membership, early bird tickets to the 2022 Ignite the Arts Festival, or a charitable donation this year," he wrote in the letter.
Successful bidders will be notified via email within 48 hours of the auction's closing.
The live auction begins on Dec. 5 at 1 p.m., with the deadline for registration coming on Dec. 4 at 4 p.m.
As of Nov. 25, the auction has raised $8,295, which is 33 per cent of the gallery's goal for the event.
To register for the live auction, email info@pentictonartgallery.com.
In addition, to get in on the pre-bidding festivities virtually, you can visit 32auctions.com/PAG2021.
---
@lgllockhart
logan.lockhart@pentictonwesternnews.com
Like us on Facebook and follow us on Twitter.
Arts and cultureOkanaganPenticton
Black British painting, gay New York photography and Dr Eno will see you now – the week in art – The Guardian