'Everything looks calm': Family rescued from Afghanistan reflects on new life in Canada – CTV News
TORONTO —
One of the first families to land in Canada after escaping the Taliban in Afghanistan are speaking out about the life-and death ordeal they faced just weeks ago.
Ehsan Saadat and his family were able to walk through a Toronto park after completing their mandatory COVID-19 quarantine period, telling CTV National News their first observations after landing in their new home country.
"My first impression when I landed in Toronto, I just saw that everything looks calm, looks safe," said Saadat.
As a researcher whose previous work was presented to Canadian officials and aid groups, Saadat was eligible to apply and secure spots for himself, his wife and four children on a rescue flight — and not a moment too soon.
"I was scared," he said of living in Afghanistan with the news of the Taliban taking city after city. "My wife was scared, I was scared."
And while Canada offered him and his family a lifeline to escape, the process of getting on a flight out of Kabul had extremely high stakes.
Saadat received an email from Canadian authorities on Aug. 5, detailing how the family could access their rescue flight – with one major condition.
"It's important that you and your family members do not share information beyond your immediate family until after you arrive in Canada," Saadat said, reading the instructions warning him not to tell anyone about their leaving.
Saadat kept the secret from his extended family, though it pained him.
"I remember when my brother took us to the embassy, and he hugged my children – that time was difficult," he said, getting noticeably emotional.
The family were only able to bring some wedding photos and other small mementos from their life in Afghanistan, things that Saadat said were to show his children as they grow up so they won't forget where they came from, and to answer their questions in the future "where are we from and what were our customs."
Now Saadat says his immediate goal is to try to find a job. He holds a Master's degree in educational administration.
"I don't want to be a burden for the government," he said, adding that his children have big dreams of their own.
"The older one wants to be a judge, the second one could be a prosecutor and the third one wants to be a police officer," he said. "My son wants to be a doctor."
Canada votes and the Emmys go to the streamers: In The News for Sept. 20 – Coast Reporter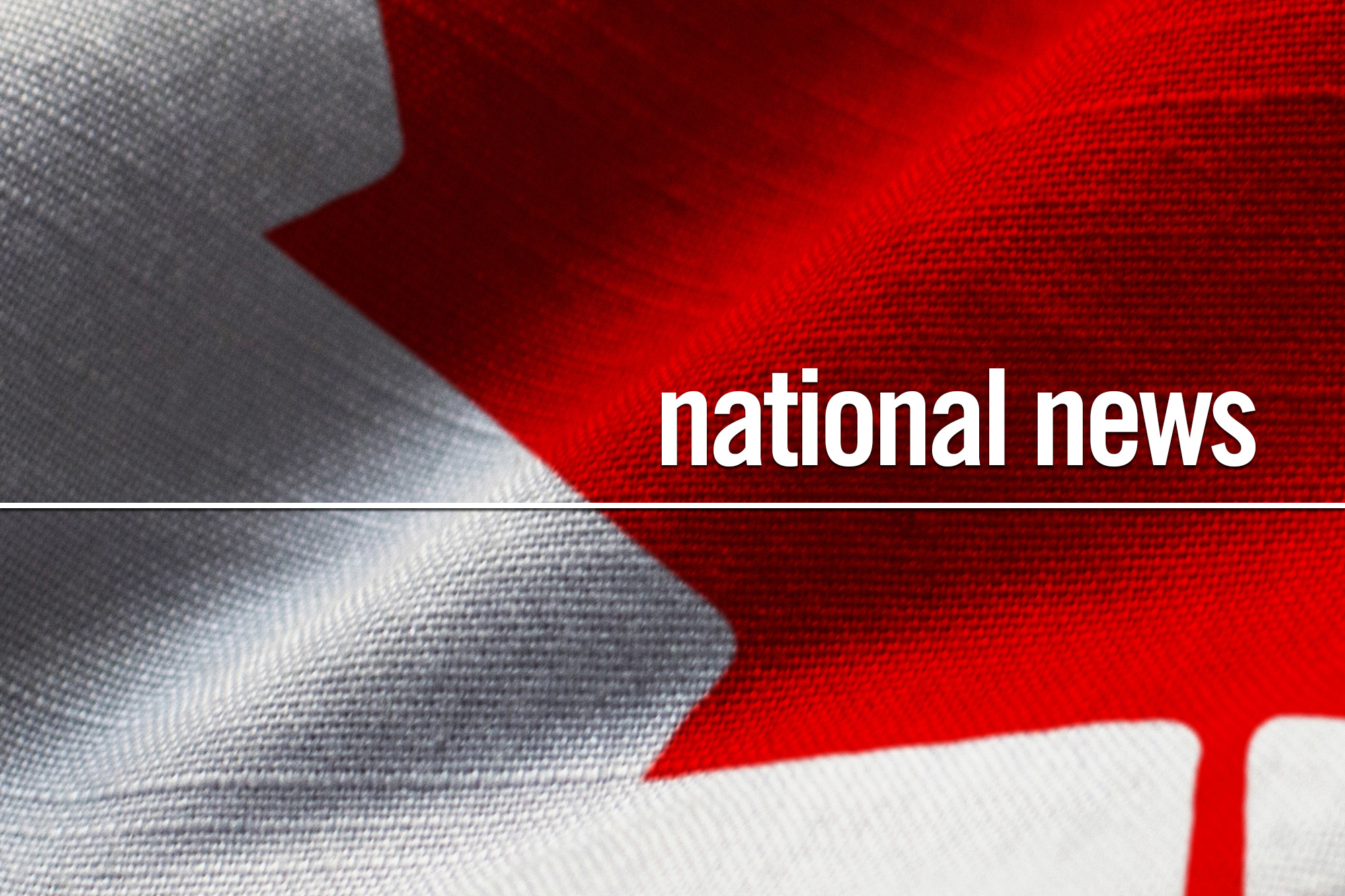 In The News is a roundup of stories from The Canadian Press designed to kickstart your day. Here is what's on the radar of our editors for the morning of Sept. 20 …
What we are watching in Canada …
Canada's first-ever pandemic election culminates today as Canadians from coast-to-coast go to the polls to choose the 338 members of Parliament to sit in the House of Commons.
Elections Canada says almost 6.8 million people voted early, most of them at advanced polls over a week ago, and the rest through special ballots cast by mail or at Elections Canada offices.
However, a majority of Canada's more than 30 million eligible voters will mark their ballots today.
Elections Canada encourages voters to wear masks but only requires them in places where they are mandated by provincial rules. Proof-of-vaccination regulations do not apply at polling stations in any province where they currently exist.
Polling stations are open for 12 hours, though opening times vary by region, starting as early as 7 a.m. PST in British Columbia and as late as 9:30 a.m. EDT in Ontario and most of Quebec.
Most riding winners will be known by the end of the evening, but Elections Canada is warning it could take up to four days to finish counting all the special ballots, meaning some close races may not have official winners for several days.
—
Also this …
OTTAWA — Dozens of female Afghan students have escaped the Taliban with the help of a Toronto-based charity and are heading to Saskatoon after a daring land journey lasting weeks.
Nearly 100 girls have managed to flee to Pakistan with their families after failing to get out of Kabul before the airport was closed. A number of Afghan female dancers were also part of the group.
They will head to Saskatoon within the next three weeks, Canada's immigration minister confirmed on Sunday.
The group of about 200 Afghans spent weeks trying to find a safe route to evade the Taliban, which recently reclaimed political control of the country and opposes the education of women.
Prince's Trust Canada, which is a charity set up by Prince Charles that supports youth and veterans programs and was involved in co-ordinating the escape, said it was relieved the group had finally made it to safety.
"They are a highly inspiring community and now they have an opportunity to grow and continue their education in Canada," said charity chairman Mark Fell.
With support from the youth charity, the girls tried to escape by air after the Taliban seized control of the country last month. But conditions proved too perilous to allow the girls and their relatives to reach the Kabul airport.
They then tried to make it to another Afghan airport and considered fleeing over the border with Uzbekistan before ultimately escaping to Pakistan.
The federal government confirmed on Sunday that it plans to resettle the female students and their families in Saskatoon. They are expected to travel there within two or three weeks, and will quarantine after their arrival in Canada in accordance with federal measures to limit the spread of COVID-19.
Last month the federal government announced it would resettle 20,000 Afghans who had fled their country.
—
What we are watching in the U.S. …
DEL RIO, Texas — The U.S. is flying Haitians camped in a Texas border town back to their homeland and trying to block others from crossing the border from Mexico.
It's a massive show of force that signals the beginning of what could be one of America's swiftest, large-scale expulsions of migrants or refugees in decades.
Three flights with 145 passengers each arrived in Port-au-Prince, and Haiti said six flights were expected on Tuesday.
In all, U.S. authorities moved to expel many of the more 12,000 migrants camped around a bridge in Del Rio, Texas, after crossing from Mexico.
—
Also this …
Authorities are continuing to look for a Florida man following the apparent discovery of his girlfriend's body in Wyoming after she went missing on a cross country trip.
An FBI agent says the body discovered Sunday is believed to be Gabrielle "Gabby" Petito.
The cause of death not yet been determined.
Petito and her boyfriend, Brian Laundrie, left in July on a cross-country trek in a converted van to visit national parks in the U.S. West.
Police said Laundrie was alone when he drove the van back to Florida, on Sept. 1.
He's been named a person of interest in the case. The search for him concentrated over the weekend on a vast wildlife area near Florida's Gulf Coast.
—
What we are watching in the rest of the world …
MOSCOW — A gunman opened fire in a university in the Russian city of Perm this morning, leaving eight people dead and others wounded, according to Russia's Investigative Committee.
The gunman has been detained, the Interior Ministry said.
The Perm State University press service said the perpetrator used a so-called "traumatic" firearm; such guns are designed to fire non-lethal rubber or plastic projectiles, but can be modified to fire other ammunition.
Students and staff of the university locked themselves in rooms, and the university urged those who could leave the campus to do so.
The state Tass news agency cited an unnamed source in the law enforcement as saying that some students jumped out of the windows of a building.
—
Also this …
LOS LLANOS DE ARIDANE — Lava continues to flow slowly from a volcano that erupted in Spain's Canary Islands off northwest Africa.
The head of the islands' regional government said today that he expects no injuries to people in the area after some 5,000 were evacuated.
Lava is flowing on the island of La Palma toward the sea, moving at about 700 metres per hour.
Officials say the lava is moving in two streams through a mostly unpopulated area but has destroyed some 20 isolated houses.
Officials say they are not expecting any other eruption and no lives are currently in danger. La Palma has a population of 85,000.
—
And this …
SEOUL — North Korea is criticizing a U.S. decision to provide nuclear-powered submarines to Australia and threatened unspecified countermeasures if it finds the deal affects its security.
State media today published comments from an unidentified North Korean Foreign Ministry official who called the arrangement between U.S., Britain and Australia an "extremely" dangerous act that would destroy the security balance in the Asia-Pacific.
The official said it would trigger a nuclear arms race.
U.S. President Joe Biden revealed last week a new alliance including Australia and Britain that would include an Australian fleet of at least eight nuclear-powered submarines.
Biden stressed the vessels would be conventionally armed.
—
In entertainment …
LOS ANGELES — Netflix's "The Crown" and "The Queen's Gambit" combined with Apple TV+'s "Ted Lasso" to sweep top series honors at the Sunday's Emmy Awards, a first for streaming services that cemented their rise to prominence in the television industry.
"I'm at a loss for words," said Peter Morgan, the creator and writer of the British royal saga "The Crown," which collected acting, writing and directing awards in addition to four acting honors.
His comment may also apply to the premium cable channels that once ruled the Emmy Awards and to the broadcast networks — including Sunday's ceremony host, CBS — that have long grown accustomed to being largely also-rans.
Netflix won a leading total of 44 awards, equaling the broadcast network record set back in 1974, by CBS. The streaming service, which fielded the first drama series nominee, "House of Cards" in 2007, finally won the category.
Newcomer Apple TV+'s first top series came less than two years after it launched.
"The Crown" and "The Queen's Gambit" tied as leaders with 11 awards each, with "Ted Lasso" topping the comedy side with seven trophies.
The ceremony proved disappointing to those scrutinizing diversity in Hollywood. The record number of nominees of colour yielded only two Black winners, including RuPaul for "RuPaul's Drag Race" and star-creator Michaela Coel's writing award for "I May Destroy You."
Cedric the Entertainer proved a game host, moving from a hip-hop opening number to gags and sketches, but the relatively small crowd — a result of pandemic precautions — was fairly muted in their response to him and others' one-liners.
Among the lost stars remembered during the show was Canadian comedian Norm Macdonald. John Oliver of "Last Week Tonight with John Oliver" paid tribute.
"No one was funnier in the last 20 years than Norm Macdonald on late-night comedy," Oliver said in accepting the Emmy for best variety talk show, suggesting people spend time checking out clips of Macdonald, as he did after Macdonald died Sept. 14 at age 61.
—
ICYMI …
TORONTO — British star Kenneth Branagh's "deeply personal" directorial effort, "Belfast," picked up some awards season momentum after winning the People's Choice prize at the Toronto International Film Festival.
The family drama inspired by his own childhood in Belfast, Ireland won the honour during Saturday's TIFF Tribute Awards broadcast on CTV, which ended 10 days of pandemic-tailored in-person screenings and digital at-home viewing.
Caitríona Balfe, Jamie Dornan and Judi Dench star in the black-and-white coming-of-age tale, set amid the tumult of late-1960s Northern Ireland.
Branagh, who's also an esteemed actor with an Oscar-nominated turn in "Henry V," said he was "deeply grateful" for the prize chosen through online votes.
The People's Choice prize has been seen as a predictor of Academy Award success.
The first runner-up was Canadian drama "Scarborough," directed by Shasha Nakhai and Rich Williamson and based on Toronto author Catherine Hernandez's award-winning 2017 novel about the city's eastern suburb. The film also took the Shawn Mendes Foundation's Changemaker Award, which comes with a $10,000 cash prize.
This year's festival marked a return to red carpets with stars, more indoor venues and a larger offering of films than last year's largely digital event.
It still wasn't a typical TIFF, though, with theatres operating at 50 per cent capacity and COVID-19 protocols including mask-wearing and proof of either full vaccination or a negative COVID-19 test.
—
This report by The Canadian Press was first published Sept. 20, 2021
The Canadian Press
Race remains very close between Liberals and Conservatives on eve of 44th federal election: Nanos – CTV News
TORONTO —
On the eve of the 44th Canadian federal election, the race between the Liberals and Conservatives remains very close, while Liberal Leader Justin Trudeau maintains his slight advantage over Conservative Leader Erin O'Toole when it comes to preferred prime minister.
In a one-day sample of 800 Canadians performed by Nanos Research for CTV News and The Globe and Mail, the Liberals are at 32.4 per cent, while the Conservatives trail close behind at 31.2 per cent.
The NDP remain in third place at 17.5 per cent, while the Bloc Quebecois sits at 7.5 per cent.
The People's Party of Canada (PPC) is in fifth place at 6.6 per cent and the Green Party is in sixth place, with 4.5 per cent support.
Of those surveyed, 8.2 per cent are still undecided.
"This is a lot like 2019," Nik Nanos, founder and chief data scientist at Nanos Research, said earlier Sunday on CTV's Question Period. The 2019 election also saw a dead heat between the two parties in the national ballot. But the Liberals, because of vote efficiency, were able to win a minority government because they won more seats in the House Commons.
Nanos said what we should be watching for on Monday night, again, is how the national ballot converts into seats.
REGIONAL RACES
Nanos said to watch for "very exciting and interesting regional races" in Atlantic Canada, where there are a number of seats too close to call with Conservative candidates posing a threat to Liberals. There are just 32 seats in Atlantic Canada, but with such a close election, a few seats could prove to be decisive.
In vote-rich Quebec, where there are 72 seats, Nanos said there are tight races circling the island of Montreal between the Bloc Quebecois and the Liberals, "that could have a significant impact on how a minority government looks," he said on CTV News.
In Ontario, meanwhile, Nanos said O'Toole has his eyes firmly set on the vote-rich 905 battleground, with its approximately 3.4 million population and over 30 ridings up for grabs. "If (O'Toole) is going to do well I this election, it's got to start at the 905," said Nanos.
And if we jump over to British Columbia, there are three-way, nail-biter races just like in 2019.
"Who knows what will happen (in B.C.), but the NDP are doing well," said Nanos.
PREFERRED PM
Meanwhile, Liberal Leader Justin Trudeau has held on to the lead for preferred prime minister, with 31.1 per cent of respondents choosing him first when asked to rank their top two preferences for PM. Conservative Leader Erin O'Toole had 27.5 per cent support while NDP Leader Jagmeet Singh remained in third, with 19.8 per cent.
Nano Research conducted all of the interviews for this survey on Sunday and released them Sunday night at 10:00 pm ET.
METHODOLOGY
A national dual-frame (land+cell) random telephone survey is conducted nightly by Nanos Research throughout the campaign using live agents. Each evening a new group of 400 eligible voters are interviewed (800 on September 19th). The daily tracking figures are based on a three-day rolling sample comprised of 1,600 interviews. To update the tracking a new day of interviewing is added and the oldest day dropped. The margin of error for a survey of 1,600 respondents is ±2.4 percentage points, 19 times out of 20.
September 19th tracking is a standalone one-day random sample of 800 Canadians.The margin error is ±3.6per centage points, 19 times out of 20.
Canadians appear eager to take off for sun destinations despite ongoing COVID-19 challenges – CBC.ca
Michel Dubois has packed his bags, even though his planned trip to Cuba is still more than two months away.
That's because the retired TV cameraman and editor from Saint-Jérome, Que., is eager for a break from the monotony of pandemic life.
"After a year and a half of sitting in front of my TV and computer, it's time to move on," said Dubois, 70, who plans to do some scuba diving and enjoy the sun.
Trips like the one Dubois has booked are giving airlines and tour operators something to look forward to as well — seemingly better business prospects after months of severely hampered operations due to pandemic-related border closures and travel restrictions.
Some key travel players are reporting increased demand for bookings to sun destinations, despite the ongoing challenges of a global pandemic that has yet to end inside or outside Canada's borders.
Better days ahead?
The onset of the pandemic prompted governments — including Canada's — to urge people to stay home to stem the spread of the coronavirus and its variants.
It's a stance Ottawa still holds, even though the government recently loosened restrictions for incoming travellers who are vaccinated.
"We continue to advise against non-essential travel outside of Canada," Global Affairs Canada said in an email on Friday, noting that this applies to all countries around the globe.
The department also pointed to practical concerns for those who choose to go abroad.
"Additional travel restrictions can be imposed suddenly. Airlines can suspend or reduce flights without notice. Travel plans may be severely disrupted, making it difficult to return home."
WATCH | Incoming travellers and Canada's 4th COVID-19 wave:
As Canada prepares to allow non-essential travel from nearly anywhere in the world, the country walks a fine line between needing to reopen and fears over the fourth wave of COVID-19. 2:00
Indeed, COVID-19 travel restrictions vary from country to country, with vaccine passports gaining traction with some governments. Prior to the current federal election campaign, Ottawa had announced plans to develop such documentation for international travel.
Then and now
Ambarish Chandra, an associate professor of economics at the University of Toronto, says that while the government actively discouraged travel last winter, that didn't deter all people from going abroad — such as snowbirds who went to Florida.
With the progress on vaccination that has been made, Chandra said he believes Ottawa's stance on leisure travel may have to shift.
"I don't think it would be reasonable for the government to go a second winter season saying: 'Don't travel,'" Chandra said in an interview.
Jörg Fritz, an associate professor in the microbiology and immunology department at Montreal's McGill University, says that as travel picks up, Canada will have to keep a close eye on what strains of the virus are circulating here and around the globe.
"We simply need to face that this virus will not go away that quickly," he said.
"The danger that new variants arise that might escape vaccine-induced immunity is still there and will be there for quite a while."
It's also key for Canada to continue increasing its vaccination rate and to ensure that children are protected as soon as that is possible, Fritz said.
A desire to get away
Air Canada says the upcoming fall and winter looks promising for travel to sun destinations.
"When looking to the sun market, we are very optimistic about our recovery," airline spokesperson Peter Fitzpatrick told CBC News in a recent email, adding that "we are currently observing demand growth that is above 2019 levels."
Meanwhile, Sunwing Travel Group reports seeing "encouraging demand" compared with last fall, which spokesperson Melanie Anne Filipp says shows Canadians are growing more confident about travelling again.
"The rise in vaccinations across the country and easing border measures have without a doubt contributed to Canadians' increasing interest in travel to sun destinations," said Filipp, who noted that business remains below pre-pandemic levels.
Montreal-based Air Transat is currently flying passengers to a mix of domestic and international locations. Some of its sun destinations include Cuba, the Dominican Republic, Jamaica and Mexico.
"We confirm that demand is doing well, and we clearly feel that the urge to travel is back," Air Transat spokesperson Debbie Cabana said via email.
"However, because of the uncertainty that still exists when traveling abroad, bookings are being made more last minute than before the pandemic."
Being able to back out
A last-minute travel buy was not the story for Dubois, the retired TV cameraman, who booked his own trip back in January.
But he also bought a ticket that will allow him to cancel his plans up to 24 hours before departure, with a full refund.
On prior trips, he hadn't tended to pencil in the possibility of needing to cancel — but that was before COVID-19.
"Before now, no," said Dubois, who worked for both CBC and Radio-Canada during his career. "Now, definitely."
The University of Toronto's Chandra says the more flexible arrangements being offered by airlines reflects the fact that some customers won't be willing to book expensive tickets if there's a chance they will lose their money.
Rolling out the welcome mat
Dubois is heading to Cuba at the end of November, and by that time, travel restrictions will have been eased.
The Cuban Tourism Ministry recently announced that as of Nov. 15, Canadians with proof of vaccination won't have to take a test before heading to the country. They'll also be able to travel across the island.
Sunwing's Filipp said that "numerous sun destinations are already open for travel," and like Cuba, other destinations are expected to ease restrictions of their own as vaccination rates rise and COVID-19 cases decline.
Chandra says he's doubtful that differing rules between sun destinations will have much of an effect on travel patterns.
That's because a lot of sun seekers — and snowbirds in particular — are likely to "stick to their choices" when it comes to their desired winter getaways. "They're not going to go other places," he said.
They're also unlikely to go to other regions because they head south to take advantage of the better weather, he said.