Flashback: goodbye, BlackBerry, and thanks for all the keyboards – GSMArena.com news – GSMArena.com
Earlier this week we waved goodbye to the classic BlackBerry devices – all the ones that came before the brand's pivot to Android stopped working on January 4 2022. They can't access the Internet, send messages or make calls, not even to emergency services.
This is the end of a legacy that stretches back over two decades with the earliest BlackBerry messengers. Their hardware QWERTY keyboards, advanced instant messaging and serious business attitude made them quite popular in the early noughties.
While they supported apps, they had trouble adapting to the new smartphone era. BlackBerry made some improvements, but they weren't enough to keep up with iOS and Android. As the saying goes "if you can't beat them, join them". And that's just what happened as the company made the switch to Android, eventually handing off the hardware details to TCL.
Before that happened came BlackBerry 10 – a brand new OS developed with touch support in mind. We already looked at the BlackBerry Z10 that introduced the new OS to the world and that omitted the trademark feature of the phones, their keyboard. That was a big step as the keyboard is where the name "BlackBerry" came from – the characteristic shape of the keys was reminiscent of the druplets of a blackberry.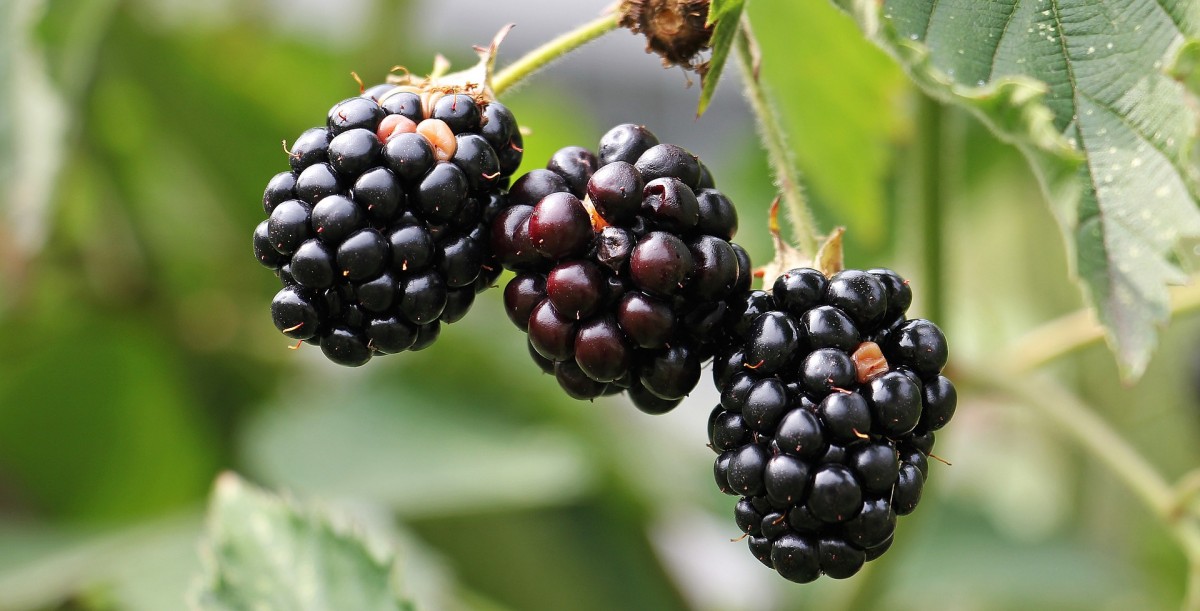 It wasn't the first time this was tried – remember the BlackBerry Storm? The company was keen to preserve the haptic feedback of real keys, so it mounted the display on the so-called SurePress tech, which made the display clicky. Having the whole display as one large physical button felt weird and didn't work as well as expected.
It didn't help that BlackBerry 5, an OS designed for trackball navigation, just didn't play well with touch input (the same thing happened to Symbian). Next came the Storm 2, which removed the physical button and tried to fake the clicky feeling, but this also failed to to attract positive attention from would-be buyers.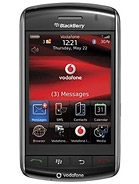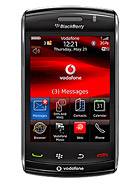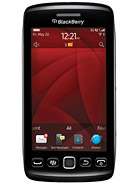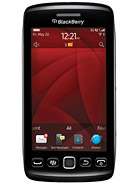 BlackBerry Storm 9500 • BlackBerry Storm2 9520 • BlackBerry Torch 9850 • BlackBerry Torch 9850
A couple of years later the company tried another approach – the Bold Touch series kept the hardware QWERTY keyboard, but added touch support to the display. These ran BlackBerry OS 7, the last version that was part of the original lineage. But even with this one the touchscreen was underutilized. Not that the 2.8″ landscape display could offer the same versatility as the all-touch smartphones of 2011. There were a few more all-touch models from the Curve and Torch series, but they didn't strike it big either.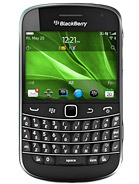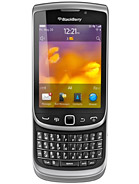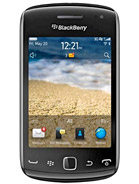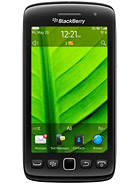 BlackBerry Bold Touch 9900 • BlackBerry Torch 9810 • BlackBerry Curve 9380 • BlackBerry Torch 9860
With version 7 a dead end, the company focused its attention on BlackBerry Tablet OS. It was based on the recently-acquired QNX and was designed for touch-only operation. As you can guess from the name, it made its debut on a tablet in 2010, the BlackBerry Playbook, specifically.
Other than a 3G version in 2011 (never mind the "4G" in the name, HSPA is 3G) and a proper 4G LTE version in 2012, BlackBerry never made another tablet. But the tablet OS lived on, at least partially.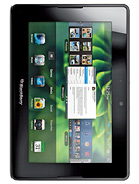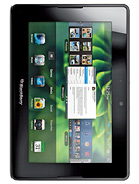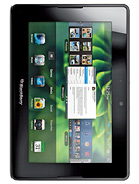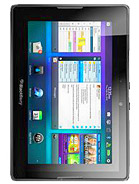 BlackBerry Playbook • Playbook Wimax • 4G Playbook HSPA+ • 4G LTE Playbook
The BlackBerry 10 OS that we mentioned earlier, the one that arrived with the Z10, was also based on QNX and improved on ideas from the Tablet OS (in fact, the Playbooks were updated to 10).
Side note: QNX is a real-time operating system, meaning it is suitable for use cases that require fast, reliable responses from the software. This is why it has been used in car infotainment systems and even advanced driver-assistance systems (ABS, adaptive cruise control and so on). Ford Sync 3 and 4/4a were based on QNX.
Anyway, alongside the Z10 came the BlackBerry Q10 – technically the mid-range offering in the series, the QWERTY-packing phone also acted as a back up in case this latest all-touch BlackBerry attempt failed like before. A few months later came an even cheaper version, the Q5.
The pinnacle of this series was the Z30 from late 2013, which added a larger display (5.0″ AMOLED) compared to the Z10, a faster Snapdragon S4 Pro chipset, larger battery and other improvements.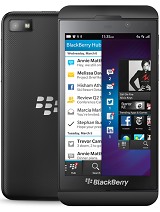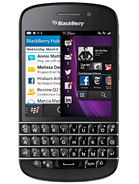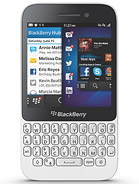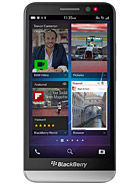 BlackBerry Z10 • BlackBerry Q10 • BlackBerry Q5 • BlackBerry Z30
We'd like to spend a bit longer on the BlackBerry Passport because this is one of the strangest devices that the company ever made. How many smartphones with a square 1:1 display can you think of? We can name a few (e.g. the Q10 and Q5 above), but none that are this large. And with good reason, at 90.3 mm this phone was unbearably large. What's even worse is that the 4.5″ display wasn't even all that big, it had less surface area than the Galaxy S5 display.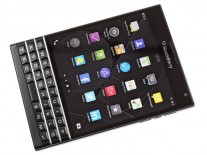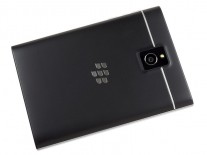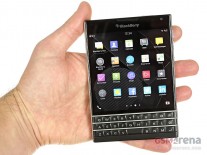 The sizeable BlackBerry Passport
Of course, there was a QWERTY keyboard below the display. It was quite wide, giving you plenty of room for two-thumb typing. But it was also "small" in the sense that besides the 26 letter keys, it only had Space, Enter and Delete. For numbers you had to rely on the touchscreen. BlackBerry's word suggestion engine was excellent, by the way, and it used a clever trick.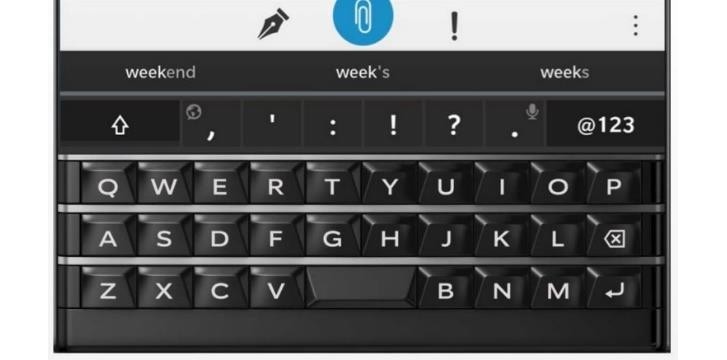 The keyboard was touch-sensitive, meaning that you could use it as a touchpad move the text cursor. As for the word suggestions, you could swipe up on the keyboard below the desired suggestion to accept it.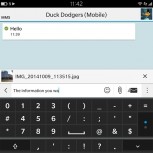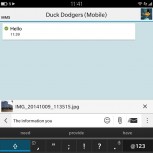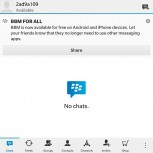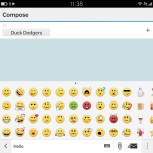 The numpad was on the screen • Word suggestions • BlackBerry Messenger
The Passport was a unique design that enabled – nay, required – two-handed use. It was almost more of a tablet than a phone in this way. However, despite that and the clever features like the touch-enabled keyboard, the phone didn't do well on the market.
We want to look at one more model – the BlackBerry Priv. It was the first BlackBerry to run Android and in a way the last BlackBerry. The DTEK50 and DTEK60 that came the following year were co-developed with TCL and for the models after that TCL handled the hardware design and manufacturing by itself (in fact, the DTEK60 was a modified version of TCL's Alcatel Idol 4S).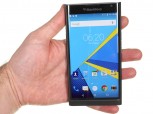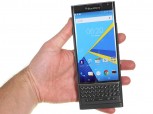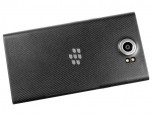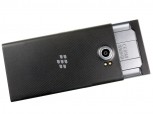 The BlackBerry Priv was much more reasonable in its design and dimensions
Back to the Priv. It was the Passport done right – it had a 5.4″ AMOLED display with a traditional 16:9 aspect ratio (vertical) and a slide-out QWERTY keyboard. At 77.2 mm it wasn't exactly narrow, but you could hold and use it with one hand.
Also, while the BlackBerry 10 OS had support for Android apps, that feature never worked quite right (and you had to rely on third-party stores like the Amazon Appstore). Now running actual Android (5.1 Lollipop, specifically), the Priv had full access to the Google Play Store. And it had BlackBerry security and services, but those no longer held the same appeal as in the company's heyday.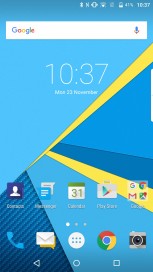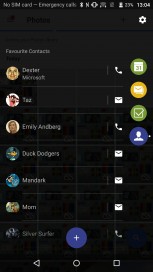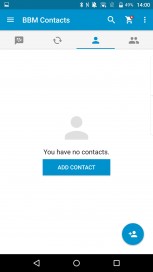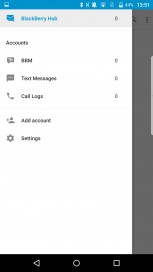 The Priv ran mostly stock Android with some BlackBerry apps ported over
The OS was mostly stock, though the company tried to port some of the best features of its defunct OS, including the BlackBerry Hub. It aggregated calls, texts and BBM messages into one app, but since the world had moved on to WhatsApp and other IM apps, the Hub felt a lot less powerful and essential.
Once upon a time, many of your colleagues and friends would be reachable on BBM, the BlackBerry Messenger. But since that was tied to BlackBerry phones, it suffered from their declining market share. And by 2013 when BBM was released for iOS and Android, running on non-BB hardware for the first time, it was already too late – the network effect had collapsed.
The writing was on the wall – BlackBerry and TCL parted ways at the end of August 2020 and that marked the end of BlackBerry phones. For now, at least. A company called Onward Mobility has been promising to make new BlackBerry phones – with QWERTY keyboards, of course – but so far we haven't seen any actual hardware and the expected 2021 launch didn't come to pass.
So, for now we're left with memories of the classic BlackBerry phones, some excellent, others too strange to succeed. And the Android-powered BBs, of course, those still work, though we can't remember the last time we've seen one in person.
Guilty Gear Strive's Baiken Render Potentially Leaked by Californian Bakery – GamingBolt
Over a month ago, Arc System Works revealed one of the upcoming characters for their fighting game Guilty Gear Strive with Baiken. Revealed in December, Baiken was announced to be joining the roster this month. Apart from the original character trailer, not much has yet been revealed. Well, it seems that is changing, courtesy of a leak by a bakery shop's online website, of all places.
Pointed out by the Guilty Gear subreddit, it seems Californian bakery Honey & Butter will be doing a collaboration with Guilty Gear Strive soon, and apparently, they have leaked the render for the upcoming one-handed female samurai the game is getting this month. The render shows Baiken all glammed up in the new render engine of Guilty Gear Strive, getting subtle yet very welcome changes to her character design. Check it out below.
The character render has since been taken down by Honey & Butter, so maybe the leak does seem to be accurate. For now, all we can do is wait for the official trailer from Arc System Works to drop.
---
Global Redmi Note 11 will have a 90 Hz AMOLED screen and dual speakers – GSMArena.com news – GSMArena.com
Xiaomi sub-brand Redmi is launching its latest mid-range family in Europe on January 26, as already officially revealed, but it looks like some members might spread out even further.
Earlier today, Xiaomi's official account for Nepal tweeted what you can see below.
Overcome your challenge through a smooth display.#RiseToTheChallenge #NayaNoteAudaicha pic.twitter.com/vjLvKKwOfx

— Xiaomi Nepal (@XiaomiNepal) January 24, 2022
So now we have official confirmation that the Redmi Note 11 will come with a 90 Hz FHD+ AMOLED screen with a centered hole-punch for the selfie camera, and dual speakers, and it's launching in Nepal on January 27 – the fact that it's just one mere day after the European event can't be a coincidence.
So we're assuming the European Redmi Note 11 might have the same specs. The Chinese Redmi Note 11 opts for an LCD screen, not AMOLED, and since that difference exists, there may be even more that's changed in the international model. Of course, there won't just be one device unveiled this week, but an entire range – with at least a Redmi Note 11 Pro and Redmi Note 11S joining the 'vanilla' Note 11.
Thanks for the tip!
A Troll Bot Is Ruining Wordle By Forcing Innocent Players To See The Next Day's Answer – Kotaku
One of the simple joys of Wordle, in which you get six guesses to identify a five-letter word, correctly placed letters and incorrectly guessed letters highlighted Mastermind-style, is you can so simply share your results with friends without spoiling the game for them. Using emojis, it creates a version of the grid with green and yellow rectangles, showing your guesses and how many turns you took to finish. So of course a lot of people have been posting those results to Twitter.
As you can see above, I did this for the very first time today, because I was extra proud of getting a tough word after two big misses. Usually, my friends and I share our results in a little WhatsApp group. Sometimes we're nerdy enough to try to discern each other's first guessed words based on the pattern of results. We're all having fun, and harming no one.
But apparently this shared enthusiasm was more than one dickwad could cope with, explaining his spoilerbot account—The Wordlinator—with, "I was sent from the future to terminate wordle bragging." Except, because it's a bot, it looks for no such thing. Looking through the victims, one posts his results saying, "I cheated bc I knew it was something I'd never guess." To which the bot automatically responds, "God, stop bragging. Here, take tomorrow's word and get on with your life: XXXXX." (I have censored the word, having spoilt the game for myself tomorrow to write this article.)
Another person said, "Agree, hardest one yet. I had no idea the word even existed," posting his full six turns to solve it. And again, "Guess what, tomorrow's word is XXXXX. Keep bragging, and I'll be back every day."
Which is just a crappy thing to do! Sure, it's not enormously important in the grand scheme of things, but it's taking away five minutes of pleasure from people's days at a point when we could do with all the fives minutes we can get.
The bot seems a bit intermittent—there appear to be blasts of replies every few hours. It was temporarily suspended after it launched five days ago, but was quickly back and is still going now, while the account's creator brags about coverage (sorry). We've contacted the figure behind The Wordlinator to find out their motivations, and will let you know if they get back to us.
Obviously the Curse Of Wordle will take care of them eventually. But in the short term, you might want to block the account if you're in the habit of posting your scores to Twitter.