Former MP Maryam Monsef is beginning her 'life after politics' with new venture – kawarthaNOW.com
Former Peterborough-Kawartha MP Maryam Monsef is beginning her "life after politics" by undertaking a new venture that connects, inspires, and empowers women leaders.
On the heels of a number of teasers she posted on social media, the 37-year-old Monsef hosted a by-invitation-only event at Market Hall Performing Arts Centre in downtown Peterborough on Thursday evening (July 7), where she shared details of her new initiative branded ONWARD.
Local media were not invited to the event and, from the absence of social media chatter since, those who were present aren't sharing any information on what they heard.
Advertisement – story continues below
However, after kawarthaNOW reached out to Monsef on Friday, she contacted publisher Jeannine Taylor to explain the reason for the event, which was an intimate affair attended by 125 people.
"It was an opportunity to connect with people that I have missed very much," Monsef said. "We had a special dialogue about community, leadership, issues, and resolutions. Our dialogue was an antidote to the tensions and divisions and hate in our community and beyond."
Monsef added she will host similar events in the future, including a special launch for her new ONWARD initiative.
#onward Stay tuned pic.twitter.com/7XcdDvnfXH

— Maryam Monsef (@MaryamMonsef) July 5, 2022
Tweet this quote
Since her defeat in the 2021 federal election — she finished second to Conservative Michelle Ferreri by fewer than 3,000 votes — Monsef has kept a low profile, giving her another reason for hosting Thursday night's event.
"It's important to me that the young women who worked on my campaign see that I have landed on my feet," she said.
Monsef also shared the news she will be attending Trent University to obtain her Masters in Canadian and Indigenous studies. She'll also be working on the "Women United" campaign for the United Way Peterborough & District.
Advertisement – story continues below
As for Monsef's ONWARD initiative, she has a website at www.maryammonsef.com which states "My life after politics is just beginning." There is also a button where people can sign up so they "don't miss the launch," which will include details about what she is planning.
ONWARD should put to rest any rumours that she intends to return to politics. Since her 2021 federal re-election bid came up short, there has been ongoing speculation Monsef might do so, perhaps at the municipal level that will see a new city council elected this coming fall.
In 2014, Monsef campaigned for Peterborough mayor but fell just short of winner Daryl Bennett (who was subsequently defeated four years later by current mayor Diane Therrien). That set the stage for her successful bid for the Peterborough-Kawartha federal seat in 2015. She was re-elected for a second term four years later.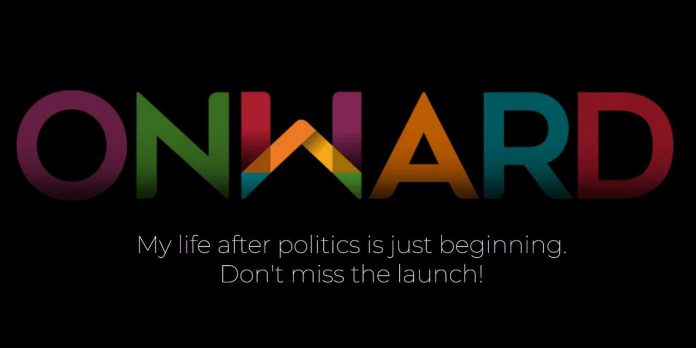 Tweet this quote
Prior to her political pursuits, Monsef graduated from Trent University in 2010 with a Bachelor of Science in Biology and Psychology. Post-graduation, she held several public sector positions in the Peterborough area.
When asked where she will live and work, Monsef — who is engaged to former Fredericton Liberal MP Matt DeCourcey — said "Peterborough is always going to be my home."
"I've been here for 26 years and it will always be my home and community."
Politics Briefing: One year after Afghanistan fell to the Taliban – The Globe and Mail
Friday's Politics Briefing failed to deploy due to a programming error. We apologize for missing it.
Hello,
One year ago, Afghanistan was taken over by the Taliban. Since then, The Globe and Mail's Janice Dickson has been writing about the challenges faced by Afghans trying to make their way to Canada, including through a special immigration program for Afghans who worked for Canada's diplomatic and military missions in the country, along with their families.
Today, she brings the story of a young man named Usman and his father, who once guarded Canada's embassy in Kabul. A week ago, Usman's father made a rare trip outside their home to pick up some food – and has not returned. Usman fears the Taliban have taken his father and may be coming next for him and his family.
Usman said he has e-mailed Immigration, Refugees and Citizenship Canada (IRCC) countless times on his father's behalf over the last year. So far, he has only received auto-replies.
In another story, Dickson, along with Goran Tomasevic and Sharif Sharaf, detail the struggles of Afghan girls and teachers at one school – after the Taliban banned schooling for girls after grade six. One 14-year-old girl said in a phone interview that she has always dreamed of a career in economics. But she's in sixth grade and, in a few months, her education will come to an end.
"Maybe in three or four years I will also marry. I don't know. This is a very awful thought for me. But it could be my future, like other women," the girl said.
This is the daily Politics Briefing newsletter, written by Marsha McLeod, who is filling in for Ian Bailey. It is available exclusively to our digital subscribers. If you're reading this on the web, subscribers can sign up for the Politics newsletter and more than 20 others on our newsletter signup page. Have any feedback? Let us know what you think.
TODAY'S HEADLINES
GOVERNANCE ISSUES KNOWN – Before Hockey Canada became engulfed in controversy this year over its handling of sexual-assault allegations, the government had concerns about its board of directors, including aspects of transparency and accountability within the organization, according to documents obtained by The Globe. Story here.
BLOCKADES COST BILLIONS – Newly-disclosed cabinet documents show that Ottawa produced an internal estimate in February of the GDP impact of countrywide blockades – figures Finance Minister Chrystia Freeland did not provide when asked during a June committee hearing. The estimate showed that the Canadian economy was losing between $2.6-billion and $5.2-billion a week. Story here.
ARRIVECAN GIVES ONE-TIME EXEMPTION – The Canadian government is allowing COVID-19-vaccinated travellers entering the country by land border a one-time exemption from quarantine, testing and fines if they fail to enter their information on the ArriveCan app. Story here.
STRUGGLES TO FIND A FAMILY DOCTOR – More Canadian seniors are finding themselves without a family doctor amid a shortage of primary-care physicians, compelling some older adults to seek private support as advocates highlight serious health consequences. Story here.
RUSHDIE ON ROAD TO RECOVERY – Author Salman Rushdie is "on the road to recovery," his agent said Sunday, two days after he was stabbed ahead of delivering a lecture in upstate New York. Story by the Associated Press here.
POWER OUTAGE INVESTIGATED – The City of Toronto is investigating a power outage that left many in the downtown core without electricity for several hours on Thursday. Story by the Canadian Press here.
INDIGENOUS LANGUAGE EXEMPTION DISCUSSED – Senior civil servants discussed offering possible exemptions to federal employees who already speak one Indigenous language from having fluency in both English and French, according to new documents. Story by the Canadian Press here.
THIS AND THAT
The House of Commons is not sitting again until Sept. 19. The Senate is to resume sitting on Sept. 20.
MPs OFFER STATEMENTS ON AFGHANISTAN – Liberal MPs referred to the "hardships endured by the Afghan people, with some having undergone harrowing journeys to flee the country and countless others living in fear of persecution and retribution," and highlighted the thousands of Afghans who have been brought to Canada. NDP MPs, meanwhile, brought up issues with the Liberal government's program to bring Afghans to Canada who served with Canada's diplomatic or military missions. "Instead of expediting processing, the Liberal government made the application process confusing and full of bureaucratic red tape," their statement read. Conservative MPs said that "the Liberals failed to plan for an evacuation of our partners in Afghanistan and continue to struggle to provide thousands of Afghans safe entry into our country."
NATIONAL ACADIAN DAY MARKED – Prime Minister Justin Trudeau issued a statement noting the day, writing, "Acadians have always shown courage, resilience, and perseverance. For more than 400 years in North America, they have built a strong and dynamic identity, which they have safeguarded in the face of adversity and hardship. This Acadian identity, deeply rooted in our history, inspires people far beyond the borders of Acadie."
COMMITTEE MEETS ABOUT POSSIBLE INTERFERENCE – Tomorrow, the House standing committee on public safety and national security will meet for the second day of a study into "allegations of political interference in the 2020 Nova Scotia Mass Murder investigation." They are set to hear from RCMP and Department of Justice officials. Hearing information is here.
THE DECIBEL
Why do CEOs get paid so much? David Milstead, The Globe's institutional investment reporter, takes Decibel listeners inside the complex world of executive pay. Episode here.
PRIME MINISTER'S DAY
The Prime Minister is holding private meetings in the National Capital Region today.
LEADERS
No schedules provided for party leaders.
TRIBUTE
"Bill Graham was old school. The former Liberal cabinet minister loved politics, loved the Toronto riding he represented through five elections, loved being out and about in the world, loved gossip and good stories, which he could tell better than just about anyone," wrote John Ibbitson in his obituary of the respected politician, who died last weekend. Obituary here.
OPINION
Mellissa Fung (Contributed to The Globe and Mail) on the fight to get Afghans out of the country, amid bureaucratic delays: "During those frantic first days and weeks of the Taliban's return to Kabul, I made hundreds of calls, to people I knew and to people I didn't. I wasn't alone; journalists, aid workers and former military members the world over were similarly desperate to do what we could to evacuate those at risk. It seemed surreal that this work was left to us, but we found ourselves desperately trying to organize convoys and flights, and madly filling out spreadsheets for manifests."
Rahela Nayebzadah (Contributed to The Globe and Mail) on Afghanistan's descent into the 'dark ages,' a year after the West's withdrawal: "Society needs to come together to support those the West left behind. Afghans in Western countries, especially, need to come together. We need to push political leaders into fighting for women's rights in Afghanistan and accepting more refugees. Recently, Immigration, Refugees and Citizenship Canada announced that spots for the special Afghan immigration program are nearly full. Millions of Afghans will die at the hands of the Taliban if Western countries do not accept more refugees."
Adnan R. Khan (Contributed to The Globe and Mail) on how Afghanistan is in a similar place as it was in the mid-1990s: "It truly has been a year of rude awakenings in Afghanistan. Since the Taliban conquered the country on Aug. 15 last year, the situation has devolved to a point where we are now seeing the re-emergence of an Afghanistan that existed in the mid-1990s: an emirate of fear where terrorist groups are again allowed to flourish and basic human dignity is denied to most of the population. That's not what we were told would happen when the U.S. struck a deal with the Taliban that would allow it to end the longest war in U.S. history."
Asuntha Charles and Reyhana Patel (The Hill Times) on the need for Canada to allow aid to flow to Afghanistan: "We have united in launching the 'Aid for Afghanistan' public campaign to remove these barriers, including the amendment of the Criminal Code, to allow humanitarian organizations to resume their programs. Ultimately, we want our government—and Canadians at large—to understand that this issue is not about the Taliban, religion, or party politics. It is about Afghanistan being on the brink of mass starvation, where 22.8 million people—through no fault of their own—are suffering and in desperate need of urgent help."
Samra Habib (Contributed to The Globe and Mail) on partition's 'cruel legacy:' "Many of us born after Partition have experienced intergenerational trauma. How does so much loss, fear, grief and disconnection manifest in the bodies and lives of the children, grandchildren and great-grandchildren of those who lost so much? It's something I often wonder about as I try to unearth the origins of some of my own fears and anxieties. Hopefully, a surge in conversations around the impact of Partition, 75 years later, will help us examine what has been passed down to us."
David Boyd, Kai Chan, Amanda Giang, and Navin Ramankutty (Contributed to The Globe and Mail): on the need for Canada to take action on the right to a healthy environment: "The world's future became a little bit brighter recently. On July 28, for the first time in history, the United Nations General Assembly recognized that everyone, everywhere, has a right to live in a clean, healthy and sustainable environment. Now it's time for Canada to step up and take action to ensure that right for all its citizens."
Got a news tip that you'd like us to look into? E-mail us at tips@globeandmail.com. Need to share documents securely? Reach out via SecureDrop.
During U.S. Political Strife, Student Studies Party Politics in Kenya – Susquehanna University
August 15, 2022
By Haley Dittbrenner '25
With the United States mired in the Jan. 6 hearings, Supreme Court rulings and challenges to gay marriage, Catherine Chodnicki '25 turned her attention to party politics on the other side of the world — Kenya.
Under the mentorship of Kirk Harris, assistant professor of political science and director of the international studies program, Chodnicki examined how political parties in Kenya change, merge and diminish in the context of a presidential election. She also studied the way each candidate campaigned. The Kenyan presidential elections began Aug. 9, 2022, which influenced Chodnicki's decision to take on the project.
"I think the thing I have enjoyed the most is the Kenyan politics. It's a very different atmosphere than American politics and it was very refreshing to see the world working differently than we do here," Chodnicki, of Bel Air, Maryland, said. "It gets hard to see the way the rest of the world works when you get stuck in the USA bubble, and this project has reminded me that the world is very different from what we experience here in America."
Over the course of the summer, Chodnicki — a double major in environmental studies and French studies with a minor in Africana studies — worked with database software, created interactive maps and analyzed the political survey process. Chodnicki was also tasked with gathering research for Harris's projects.
"The research I provided for Dr. Harris's upcoming projects is very specific, and he allowed me to gather information and present it in ways that I came up with," she said. "He tweaked it here and there and gave me tips on more efficient ways to organize information. I am a learner who likes to figure things out, and I am happy he allowed me to do so in a pretty risk-free environment."
Chodnicki analyzed presidential candidates by watching their behaviors, which helped her gain an understanding of the Kenyan political climate.
"This experience has allowed my mind to grow, and the mind is anyone's greatest superpower," she added. "That is the best way this summer assistantship has helped me prepare for postgrad endeavors."
After she graduates from Susquehanna University, Chodnicki is considering travel or attending an international graduate school for a degree in environmental conservation and international politics, with hopes of working in rewilding or international environmental policy.
The Case For 'Incremental' Politics In New Brunswick – Huddle Today
Reading Time: 3 minutes
David Campbell is a Moncton-based economic development consultant and co-host of the Huddle podcast, Insights. The following piece was originally published on his blog, It's the Economy, Stupid!, on Substack.
This isn't a political blog. I avoid partisan politics because I have seen how politicians have messed up good economic development programs because they felt they had to do something different than their predecessor (and then promised to do so strenuously during the election).
But because this toxic form of politics is now coming squarely into the domain of economic development, I will make a few points that are hopefully worthy of the 145 seconds you will need to read this.
In a democracy, politicians should aspire to incremental, consensus-building politics. That's true even, and especially, in parliamentary democracies like ours where the party in power normally has a mostly free hand to do what they want. In this system, the next party can just come in and undo what the other team did.
There was a time when a premier or prime minister would talk about being the premier/prime minister of all Canadians (or insert your province here). The line was something like: "Yes, we have our disagreements and I won't change my mind on big issues that I care about, but I respect the fact that people can see things differently. I'll try to win you over but we will work on finding areas of common ground where we can move ahead together."
Now, for the most part, it's something much, much different. I thought the vitriol against Harper was bad. Nothing I have ever seen compared to our current Prime Minister. I realize the "F-word" is now more commonplace than ever but now I see bumper stickers and TicTok videos with a branded "F Trudeau" theme (the U is a maple leaf for effect).
Things are bad. Maybe we should still have some respect for the office and some basic human decency in political discourse. If you poke around social media, you will see things just as bad about Premier Higgs, although they're not as pervasive.
We have big challenges. New Brunswick needs to bring in thousands more people each year to meet workforce demand. We need growth industries that are export-focused to ensure we can sustainably generate tax revenue to fund public services, even as we decarbonize the entire economy in 25 or so years. We need to have high-quality and accessible public services in all corners of the province. Shortages of everything and unprecedented wait times will blow up any consensus.
Can't we find a more accommodating form of politics? Forget social media — the algorithm will always reward the nastiest voices; the shock value alone drives clicks.
We have a potential example right here. When Susan Holt, I, and others finished the first draft of the provincial growth plan about five years ago her idea was to take it to the opposition and try to get consensus on the broad strokes of the plan. It was a good idea because if government changed there wouldn't be a big effort to redo the economic development direction of the province and a one-to-two-year wait for the new government to figure things out.
It was possible the opposition wouldn't play ball. It was possible the changes they would propose would be a bridge too far. But it was a modest effort at consensus politics.
Our boss at the time said no.
We will see if she has the same approach in opposition. Will she applaud economic development and population growth initiatives that align with her vision? Or will she oppose for the sake of opposition? Will she build goodwill or rant and rave about the apocalypse underway?
There is enormous temptation now to get into the social media gutter: To call politicians names, to exaggerate, to burn any kind of goodwill that might exist. That is what gets the likes and the retweets. It's a nice dopamine hit to see the counter ticking up.
But we need incremental, consensus-building politics now more than ever.
It's time.
P.S. Someone told me this is generational, that Millennials and Gen Z will burn longstanding friendships because of a disagreement over pronouns or something. I'm not sure. It might just be my networks, but the old-timers seem to be just as cranky. We need to bring young and old into this new approach to politics.
Huddle publishes commentaries from groups and individuals on important business issues facing the Maritimes. These commentaries do not necessarily reflect the opinion of Huddle. To submit a commentary for consideration, contact editor Mark Leger: [email protected].