Here are the new features to check out on Apple's iOS 14 (PHOTOS) | Venture
While many waited for Apple to announce its newest iPhone during its event on Tuesday, it was clear the wait was going to be a little longer.
But for those looking to do more with their current iPhones, Apple did announce the release of iOS 14.
As of September 16, Apple's new iOS brings its users a new home screen, new Translate app, and new ways to text your group chats.
"Together with iPhone, iOS is central to how we navigate our lives and stay connected, and we are making it even more powerful and easier to use in iOS 14, with the biggest update ever to the Home Screen," said Craig Federighi, Apple's senior vice president of Software Engineering.
"We are thrilled to see the incredible ways developers are taking advantage of widgets and App Clips to create new experiences that we think customers are going to love."
So what's new on iOS 14? Here's a quick rundown of some of Apple's new features:
Home Screen
You can now customize your Home screen. According to Apple, with redesigned widgets in iOS 14, you can see more information at a glance and surface just the right information when you need it.
And at the end of the Home Screen pages is the App Library, a space that organizes all the user's apps into an easy-to-navigate view.
FaceTime and Messaging
Get ready for a new way to FaceTime, as Apple now enables users to be on other apps with its "picture to picture" feature. You can continue a call while watching a video, checking iMessages, or just reading the news. You will also be able to resize the photo by pinching on the video and dragging it.
And speaking of messages, you can now pin your favourite conversations in iMessage.
"With iOS 14, you can pin up to nine conversations that sync across iPad and Mac. And if a group conversation is pinned, you'll see up to three participants circle around the pin where there are unread messages," said Apple.
Not only that, you can direct message that one person in your group chat who doesn't reply. By using the @ symbol and typing their name, you will be able to mention that person specifically in the chat. You can now also customize your group chats to only receive notifications when you are mentioned.
Along with these features, you can also send an inline reply in a group chat.
An additional feature is Siri can now send audio message. So when you want to be more expressive in your messages, you can easily send audio messages with Siri, said Apple.
Apple Maps
Enjoy the remainder of summer and fall around town on your bike with cycling directions in Apple Maps.
The new iOS 14 directs cyclists along bike lanes, bike paths, and bike-friendly roads, where available.
The new Maps will also soon have a feature to let you know when you're approaching speed cameras and red-light cameras along your route and displays where individual cameras are located on the map.
Translate App
Through the new Translate app, users will now be able to easily translate voice and text between 11 languages. According to Apple, just tap the single microphone button to speak, and automatic language detection transcribes the original and translated text on opposite sides of the screen, followed by the translated audio.
Other new features
The new Wind Down shortcut allows users to relax before bed, by either turning on a Home scene, or using a meditation app.
You can get notified when the sound of a fire alarm or doorbell is detected with Sound Recognition.
And finally, you can assign tasks to people in Reminders. "With iOS 14, you can assign reminders to people you share lists with and they will be reminded. It's great for splitting up tasks and knowing who is responsible for what so nobody forgets," said Apple.
On Tuesday, Apple unveiled its latest products including Apple Watch Series 6, Apple Watch SE, the iPad Air, and the new Apple One subscription service.
Source: – Daily Hive
PlayStation CEO Jim Ryan on making PS5 more successful than PS4 – GamesIndustry.biz
Over the past few weeks, PlayStation head Jim Ryan has received more than his usual share of emails.
From the moment PS5 sold out (within minutes), there's been people clamouring to get hold of one for launch day, and who better to help them get one than the guy in charge? That bit is not surprising. Ryan has been around for the launch of every PlayStation there has ever been — he's used to this.
But what has taken PlayStation's CEO by surprise are the types of people who are sending the emails.
"Since the pre-orders went live, every day I open my inbox to some very emotional and heart-wrenching emails from lots of people," Ryan says. "But so many of them are from people in the mid-50s, who say they've been a PlayStation gamer since 1995, and they're asking us to help them get hold of a PS5.
"With PS4, we were coming out of a very lacklustre PS3 platform… Now we are starting with 100 million gamers"
"I am astonished at the number of people who are like that and writing to me. It's really taken me back. It's indicating that demographically the age profile is expanding rapidly with each generation. And at the same time, I get emails from really young gamers, frequently beautifully written… better written often than the 53 year-old gamers. They're just as passionate, just as interested and just as excited by PlayStation as somebody who is old enough to be their father, maybe even their grandfather."
This isn't Ryan gloating about the sheer popularity of the PlayStation brand; it's actually part of a conversation about how PlayStation 5 might be able outsell PlayStation 4, which has now shipped almost 114 million consoles worldwide. Sony CFO Hiroki Totoki said during the company's second quarter earnings call that the company is "committed" to surpassing what PS4 has achieved. That's not going to be an easy feat.
Ryan's anecdote about his inbox highlights the opportunity he sees of different age groups playing on PlayStation. Yet I countered his story with one of my own. I'm in my mid-30s, and all of my friends who spent their youth playing Metal Gear Solid and Crash Bandicoot are now busy with careers and kids. Very few of them are even considering a PlayStation 5 as a result.
The phenomena of people 'ageing out' of games consoles is a very real one in my world right now, and that's perhaps one reason why there hasn't been a huge amount of audience growth for the console industry over the past 20 years.
"First of all, I think — and this is hypothesis — but maybe some of the 50 year-olds [who emailed me] did tune out for a few years while they were having their kids and growing up, and then came back to us when they had more time and money," Ryan suggests. "A lot of this comes down to the stickiness and tribal nature of the community that we create. That sense of community probably didn't exist to the same extent. It certainly existed, but it was more two mates sitting on a couch playing FIFA together, which by its very definition required a physical proximity, and was therefore harder to organise.
"We have the data to support this — the networked nature of entertainment these days allows for communities to be massively more sticky, and kind-of homogeneous. The concept of stickiness is that once you're stuck it's hard to unstick. That probably gives us an opportunity to retain those people, where in the past maybe they've gone."
We have been speaking about how PS5 might outsell PS4, but install base is actually quite an outdated way of judging the performance of a console. If we measure success by install base alone, then PlayStation peaked over a decade ago with its PS2.
"It's become a lot more nuanced," Ryan agrees. "For example, one reference point, we sold a lot of PS2s, but many of them were at $99, on a format that was very, very heavily pirated. Right now the metric is engagement, and that obviously can be judged across two axis: the number of people who engage with you, and the amount of time that each of those people spend engaging with you.
"We are increasingly bullish in terms of the number of people that we think may engage with PS5. Firstly, because we don't begin from a standing start like we did with PS4, when we were coming out of a very lacklustre PS3 platform, with a low level of networking across the community. Now we are starting with 100 million gamers, who we hope to transition very, very rapidly onto PS5. And it's an engaged, tribal, networked community, who will be deeply and profoundly engaged with their PlayStation 5, we hope, from a very early moment.
"The work we've done with female protagonists, we see that resulting in increased presence of the female demographic within the PlayStation community"
"The second is that the PS5 has been built as a networked device, with features and functionality coming out of the experience from the last six or seven years, designed to give networked gamers a better, richer, deeper, faster, more seamless network gaming experience. I'm sure you've seen the [PS5] UX unveil — which is very difficult to do remotely, but I think the guys did a pretty good job… All of those adjectives that I used just earlier, they were in mind when we designed that UX."
Install base isn't the only measure of success for PlayStation 5, but it is clearly an important one. There is still that goal for PS5 to outsell PS4, and it's going to be a challenge. PS4 may have arrived on the back of a disappointing PS3, but it also launched while its direct competitors at Microsoft and Nintendo were floundering.
Ryan says the expanding demographics and "stickiness" of the PlayStation experience is one way in which it'll bring in more customers. But there are other opportunities.
"A lot of the work that we've done with female protagonists in gaming, we definitely see that resonating and resulting in increased presence of the female demographic within the PlayStation community," he says. "And then there's obviously geography. The PS4 generation saw us make huge strides in Germany and the Middle East, and I think there is further progress to be made in both of those areas. But equally, I think Asia — outside of Japan — has huge potential for us. And Latin America has huge potential for us."
The geographical reach of PlayStation is already very strong. The brand has a significant presence in markets where its competitors barely touch, including parts of Eastern Europe. And it's an advantage the business plans to make the most of.
"When I was in charge of Europe, we had a pretty clear template for the way that we would open up markets," Ryan continues. "Some markets opened up faster than others. Germany took some time, but we got there. Middle East, some parts of that were very difficult, but we got there. Having very competent, on-the-ground teams with simple but focused distribution, and proper investment in the brand and proper marketing, can quite quickly yield significant dividends.
"Latin America in particular can be very difficult. Currencies, import tariffs… very complicated geopolitical situations in a lot of countries. I won't pretend that it will be easy, but when you look at the statistics, the maths of it, there are definitely opportunities that we should seek to exploit."
With the launch of PS5 just a few weeks away, much of the conversation has focused on the future of that platform. It's going to be a big launch. Ryan reiterates the fact that there will be more PS5s at launch than PS4s — "Considering everything we've had to contend with, that's a considerable achievement," he says, referring to the COVID-19 pandemic.
But PS4 will remain an important platform for a while yet. There are over 100 million customers on that device, and recent hits like The Last of Us: Part 2 show how engaged that audience remains. In fact, with the coronavirus pandemic, the PS4 install base is as engaged as it's ever been. It's no wonder that Sony is planning to make several of its upcoming titles playable across both PS4 and PS5.
"Obviously, our eyes and our horizons have lifted with regards to what's possible with that PS4 community, based on what we've observed over the last six months," Ryan says, referring to an increase in players as a result of COVID-19 lockdowns. "That can be quite powerful, because in 2021, 2022… that PS4 community that we've spoken about, they will be the vast majority of people on PlayStations during that time. It is crucial that we keep them engaged and happy. And the last six months have demonstrated that we could do that to an extent that we didn't think possible when we were setting our minds pre-COVID."
"I invite anybody to look at the launch window line-up of PS4, or PS3, and compare it to what we are going to bring on PS5. There's no comparison"
If launching a new console during a pandemic wasn't tough enough, the other challenge for PlayStation is the competition. Nintendo is in a strong position right now, whereas Xbox has been rapidly buying new studios to ensure it can capture more customers for its Game Pass subscription service.
Microsoft's acquisition of Bethesda for $7.5 billion raised a few eyebrows, but it's really just a headline moment for an industry that's been consolidating for some time. More games companies have been going public and using those funds to go and acquire, while giants like Microsoft and Tencent have been actively seeking teams to buy. Sony, too, has been getting involved with its $229 million acquisition of Spider-Man developer Insomniac.
Ryan says that more acquisitions are possible, but he was eager to remind us that Sony's existing studios have grown considerably over the last generation.
"It's probably not widely appreciated or understood, to what extent that we have grown our own game development capability organically over the course of this generation," he says. "Obviously, it's been helped by the acquisition of Insomniac, and it's wonderful to have them as part of the family. I would just invite anybody to look at the launch window line-up of the PS4 generation, or PS3 generation, and compare it to what we are going to bring in the equivalent phase of PS5. There's just no comparison.
"That is the fruit of not massive spending sprees, but of very, very steadily, carefully planned organic growth. Probably the best example I give… I could obviously talk about Naughty Dog, but they've always been making great games. But let's talk about Ghost of Tsushima, which has been a critical delight and certainly a commercial delight to an extent that we didn't think it would be. That speaks volumes to the work that Sucker Punch has done to build on their previous canon of work.
"We are lucky enough to have five or six studios who fall into that category… But it isn't luck, because we've been working on this for years and years. Very quietly, in a very PlayStation way, we've been building something quite special with these studios. You can do it with frenzied acquisition, or measured acquisition, or you can do it organically."
With changes across the industry, reinvigorated competitors, a global pandemic, and a troubling economic situation, PS5 arrives at a strange moment for the world and the video games business. But with a promising line-up for the next 12 months, and an engaged group of PS4 players to pull in, Ryan remains positive over what Sony's new machine will deliver.
"It's really exciting now," he concludes. "We are right on the brink. Everybody is four or five years into this, and it's really great to be so close to the big moment. You know, I've done them all, and this has easily been the most extraordinary of any of them."
Samsung Galaxy S21 Ultra renders revised, now there's an extra camera (or sensor) – GSMArena.com news – GSMArena.com
While the S21 series is supposed to launch a month earlier than expected, it seems that the design is still being tweaked. OnLeaks is back with a revised version of the Samsung Galaxy S21 Ultra, which has a different camera design from the original renders.

Revised design of the Samsung Galaxy S21 Ultra – note the extra camera/sensor
No, the camera island will still look like that, but there's an extra module on the back. It's not clear if this is a fifth camera or some sensor (a 3D ToF sensor, perhaps?). Also note that the position of the LED flash has shifted slightly.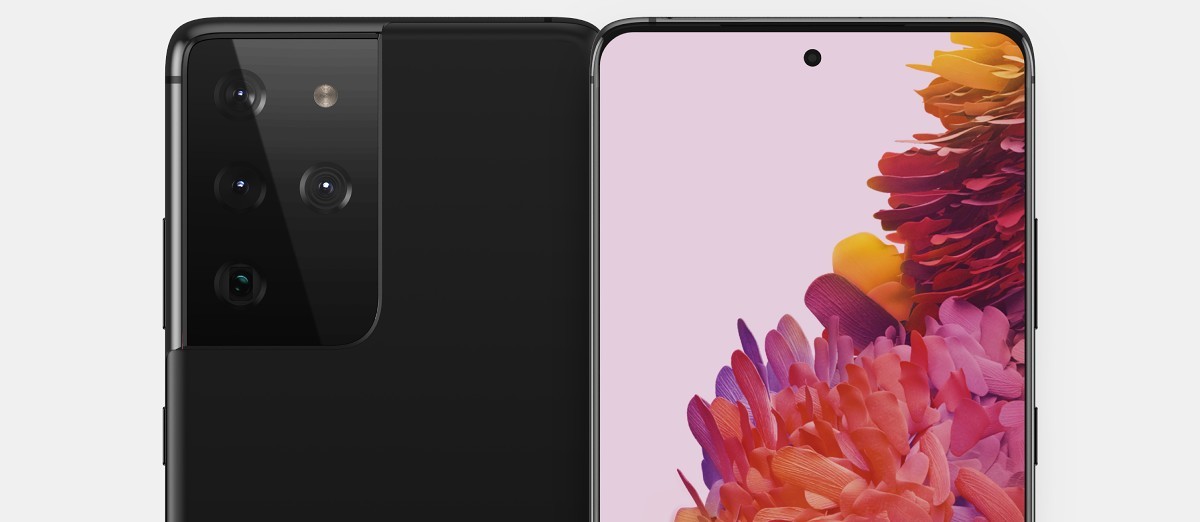 The original Galaxy S21 Ultra render for comparison
According to rumors, the Galaxy S21 Ultra will keep using a 108MP sensor for the main cam and a 40MP sensor in the selfie camera, matching the S20 Ultra. Whether there are upgrades not related to the resolution is unknown as is the function of the other camera modules.
That said, it's pretty clear that the 2021 model will have (at least) one more camera than the S20 Ultra. Other makers already include two tele lenses on their top of the line flagships, it's not hard to imagine Samsung doing the same.
Does an Apple Search Engine Make Sense? – Motley Fool
"I think their search engine is the best," Apple (NASDAQ:AAPL) CEO Tim Cook said nearly two years ago when asked about Alphabet (NASDAQ:GOOG) (NASDAQ:GOOGL) subsidiary Google's controversial role as the default search provider in Apple products. The long-standing arrangement, which dates to 2005, wasn't always so controversial, but recent antitrust scrutiny of major tech companies has shined a light on the far-reaching implications of the partnership — and how critical it is to Google's traffic.
With risks around the deal intensifying, it comes as little surprise that Apple is exploring the alternative option of creating its own search engine.
Applebot has been more active lately
Financial Times reports that Apple is ramping up its development of a proprietary search engine that could theoretically displace Google as the default provider at some point in the future. Apple has historically outsourced embedded search functions to both Google and Microsoft Bing but has faced recent criticisms for partnering with Google while simultaneously bashing advertising businesses as part of its ongoing privacy crusade.
Years ago, Apple created Applebot, a web crawler that indexes web pages for Siri and Spotlight. It is similar to the technology that Google uses. Search pundits have observed a recent spike in Applebot activity, according to the report, which suggests that the Mac maker is scaling its efforts to index more websites as it builds a database.
Apple is also starting to increasingly display its own search results in certain parts of iOS 14, Financial Times notes.
The search partnership allegedly undermines competition
The Department of Justice filed a formal antitrust complaint against Google last week, alleging that Google engages in anticompetitive conduct, including its pact with Apple. The search leader uses the agreement to effectively block out competition, while Apple is paid handsomely (estimated at $8 billion to $12 billion per year) for its role, according to the suit.
"Google's documents recognize that 'Safari default is a significant revenue channel' and that losing the deal would fundamentally harm Google's bottom line," the prosecutors wrote. "Thus, Google views the prospect of losing default status on Apple devices as a 'Code Red' scenario."
The DOJ estimates that the deal covers approximately 36% of all search queries in the U.S. across mobile devices and desktop computers. The complaint also points out that Google estimates that nearly 50% of all search traffic came from Apple devices last year.
The payments from Google are one of the biggest growth drivers for Apple's services segment, and there are now fears that regulators could push to dismantle the alliance. Google calls the DOJ's arguments "dubious."
Should Apple acquire a search engine?
Over the summer, Bernstein analyst Toni Sacconaghi suggested that Apple should acquire privacy-oriented search engine DuckDuckGo in order to compete directly with Google in search. Apple could likely scoop up the smaller search company for less than $1 billion, according to the analyst's estimates.
However, that theoretical acquisition would end up costing Apple a lot more — in the form of lost revenue from Google. Sacconaghi's estimate for how much Google pays Apple is on the lower end ($7 billion to $8 billion). Somewhat undercutting the idea is the fact that DuckDuckGo licenses Bing's web crawler technology, so purchasing the company may have limited strategic value, particularly if Apple is pushing forward with Applebot.
Apple has been aggressively insourcing "core" technologies in recent years in order to better differentiate itself from rivals. Should search be included on that growing list?