Kamloops promoter's death elicits outpouring of memories on social media – Kamloops This Week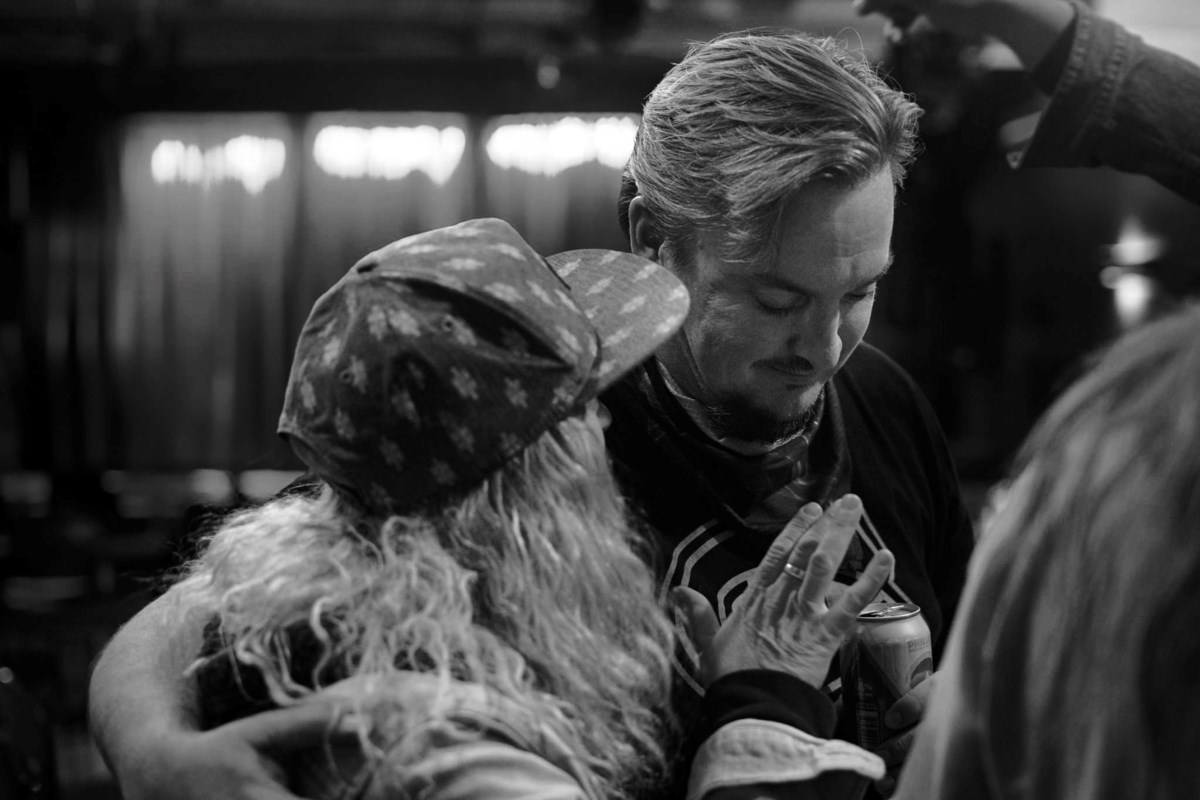 Kamloops promoter and entertainment entrepreneur Drew McLean has died.
Through Kammerce Productions and other endeavours, McLean brought music, comedy and more to city venues for more than a decade — providing a stage for countless performers from Kamloops and beyond.
In the wake of McLean's death, those who worked with him took to social media to express their grief and appreciation for all of McLean's work.
Among those making posts was the Effie Arts Collective, a recent project of McLean's to establish a new venue. In recent months, several comedians have taken the stage at the former Stage House Theatre in North Kamloops as the city continues to emerge from pandemic restrictions.
"It was always his dream to own his own stage, where he could support new talent and give a chance to anyone who wanted to try something on stage," reads a statement posted to the Effie Arts Collective Facebook page on Tuesday.
"He did more himself than most full committees and please bear with us as we find our way forward without his driving spirit. Our hearts are with Drew's family right now and it will be in his memory that we will continue to make The Effie shine and be what he wanted it to be,"
Kamloops comedian Sam Elliott called McLean an "amazing supporter of the arts and performers in general."
"He gave myself and a lot of other young comics and musicians incredible opportunities and support, but mainly he was an amazing person and friend to everyone that knew him," Elliott wrote.
Musician JP Lancaster, who worked with McLean as an artist and producer, said he had a chance to get to know McLean over the past two years.
"Obscure Blazers trivia, NFL chat, 90s references. It was a great reminder that you usually have more common ground with someone than you think," Lancaster wrote.
Friend and business partner Aaron Shufletoski called the loss devastating.
"Drew was there no matter what, even without being asked to, just being damn supportive and practical, and I hope he knew how much he meant to me. Rest easy, friend," he wrote.
David "Pup" Johnston, owner of The Blue Grotto, also weighed in via social media, likening McLean to a family member.
"Drew's resumé of events in this town is legendary. He brought music and comedy to The Blue Grotto and many other venues in town. 'Rising tides float all boats' was a phrase he often used. A true realist. His word was his bond and he never missed the details," Johnston wrote.
Daughter Cass McLean also acknowledged the loss on social media, calling her father "an amazing man, my best friend, role model and mentor."
McLean's family has asked for privacy in wake of his passing, which occurred on Monday, Nov. 8.
Media Beat, Dec. 02, 2021 | FYIMusicNews – FYI Music News
Whether or not the deal with Rogers goes through, Canadian telecom provider Shaw Communications is too much of a risk, says John Zechner of J. Zechner Associates, who argues that investors should have some of the telcos in their portfolios, just not Shaw at this point in time.
"When Shaw was trading at $36 [after the merger was announced], the upside was ten percent and the downside if something negative happens with the deal, I thought, would be it'll be back in the low $20s or mid $20s against. So, on a risk/reward basis I thought I'd rather shift to Rogers which if the deal didn't go through, there certainly wasn't the same downside," said Zechner, speaking on BNN Bloomberg on Monday. – Jayson MacLean, CanTech Letter
With Rogers and Shaw together, thousands of new jobs will be created and ties with communities across western Canada will continue to grow stronger. The new company would create more than 3,000 new jobs, growing the combined team to more than 10,000 people strong across Alberta, British Columbia, Saskatchewan and Manitoba.
At the centre of it all, a western head office will remain in Calgary. Rogers will also enhance Shaw's charitable work, including the creation of more youth scholarships. The Shaw Charity Classic will continue for at least the next decade, which has already raised more than $61 million for Alberta kids' charities. – Company website
The recent purchase by Eric Boyko was the biggest purchase of Stingray Group shares made by an insider individual in the last twelve months, according to our records. That implies that an insider found the current price of CA$7.47 per share to be enticing. While their view may have changed since the purchase was made, this does at least suggest they have had confidence in the company's future. We do always like to see insider buying, but it is worth noting if those purchases were made at well below today's share price, as the discount to value may have narrowed with the rising price. The good news for Stingray Group share holders is that insiders were buying at near the current price. – Inside Wall Street
CRA represents 261-member radio stations across metropolitan and regional Australia, including ARN, Southern Cross Austereo, Nova Entertainment, Grant Broadcasters and Nine Entertainment. The authorisation excludes Nine, which previously announced it has reached agreements with Google and Facebook. – Mediaweek
The European Commission plans to introduce rules next year to prevent a few large media groups from acquiring smaller rivals and to thwart government interference, EU industry chief Thierry Breton said on Monday.
The move by the EU executive comes amid curbs on media freedom in Poland, Hungary and Slovenia and worries that the channeling of state advertising to pro-government outlets leads to indirect political influence over the media. – Foo Yun Chee, Reuters
The latest UK radio audience figures from Rajar demonstrated that two-thirds of audiences now listen to radio on digital devices. DAB accounts for 43% of that total, while online and in-app makes up 18%. That means that almost a fifth of all radio listenership occurs on devices such as phones or desktop devices. Those platforms are format agnostic and audiences are just as likely to listen to non-radio audio – if they even make a distinction.
It's an acknowledgement that the audio space is colliding, with the lines between radio content, podcasts, audiobooks and more being erased by user habit. As a result, there is a huge commercial opportunity to reach audiences that consume 'audio' more widely on those devices.
Podcast company Acast saw a 51% increase in listeners across its network in 2020 in addition to a 250% increase in revenue from branded content in 2020. Its UK head of sales Josh Woodhouse believes that is due in large part to an influx of new genres into the podcasting space – which in turn is attracting radio producers to launch commercial podcasts. – Chris Sutcliffe, The Drum
The Independent and Evening Standard newspapers have been accused of greenwashing after they accepted an undisclosed sum of money from Saudi Arabia to publish dozens of positive environmental stories about the country before, during, and after the COP26 UN climate change summit in Glasgow.
In the days preceding the summit and during its initial days, the Independent published at least 50 stories and videos under a commercial deal with Saudi Arabia, an investigation by Byline Times can reveal. – Byline Times team
Researchers used computer simulations to show just how likely it is that our galaxy is teeming with dead alien civilizations. The study, which was carried out by researchers at the University of Rochester in New York, showed that if just one civilization in the Milky Way were to become extinct every 100 million years, then it's highly likely that 20 million civilizations have come and gone in our galaxy. But, if civilizations are becoming extinct every 10 million years, then it's likely that only one civilization has ever existed in the Milky Way. – Call Me V
Social media giants monetise anger and trolling is the result. A crackdown is welcome – The Guardian
Princeton the focus of international media – the story on the story – Penticton Western News – Pentiction Western News
Over the past two weeks the community has been flooded…with media.
Princeton quickly became a focus for journalists across Canada and around the globe, following the devastating events that started Sunday, Nov. 14, when the Tulameen River breached its banks.
Last Thursday, correspondents working for The New York Times were trekking through muck on Fenchurch Avenue, interviewing residents who were starting the process of cleaning out their homes.
"In the town of Princeton, which was uncomfortably close to this summer's wildfires and was hit by record heat, bands of volunteers of all ages were roving the streets and helping out," wrote Ian Austen. "There are a lot of tears in Princeton and other communities right now, but they're not all from grief over what's lost. When flood victims described the kindness of those volunteers to me, some broke out in tears of gratitude."
The U.K. based Guardian also reached out to area homeowners.
Ed Staples, from Coalmont, was interviewed.
"After a summer of staying indoors to shield his lungs from thick smoke, Staples said he's sad to see the loss in his community so soon after the fires," The Guardian wrote. 'It's heartbreaking, I get choked up thinking about it,' said Staples. 'These are real people who have lost everything and it'll take months or years to get their lives in order.'"
Princeton Mayor Spencer Coyne has fielded hundreds of requests for interviews, and granted many.
"I've done so many interviews," he told the Spotlight, "I don't know who all I've interviewed with. It's kind of been a blur to be honest…I was doing, by lunch time, about eight interviews a day at one point."
Coyne said this has given him the opportunity to keep Princeton's needs top-of-mind for government officials, who hold the purse strings for emergency aid. "If I'm not out there, Abbotsford is going to be the story…It's getting us the attention we need."
Coyne appeared live on the CBC's The National, and on the television program Power and Politics. He's spoken frequently with regional affiliates of all the major networks.
While he doesn't particularly relish the limelight, Coyne is uniquely qualified to take on the press. "At one time I was a small town reporter. I worked for Black Press, I worked for (The Similkameen News Leader.)"
Recently a journalist writing for the Globe and Mail followed the mayor for an entire day, as he made the rounds of the community.
"Shortly after 11:30 a.m. on Sunday, Mr. Coyne jumped in his yellow Nissan Xterra and began driving around town, checking on crew progress and speaking to residents about their needs. His cellphone rang constantly. He made a stop at the one-runway airport where the small lounge was crammed with people bringing in dogs and cats in animal carriers," wrote Anthony Davis.
There's been absurdity, attached to some of Coyne's experiences.
"One interview, I won't say what network and what show, they began telling me what I should be wearing in the interview and what the backdrop should be…like a bookshelf."
Coyne eventually gave that interview, via his phone, wearing a high-visibility vest, while inside the Princeton fire hall.
During an interview with the BBC, he was asked about local temperatures. When the mayor reported the temperature was hovering at about minus 3 degrees Celsius, he was asked, "And why is that?"
After requesting the question be repeated, Coyne responded, "Well, it's November. This is when we start to turn into winter."
Coyne said he often prefers to communicate with local media.
"Local media has been invaluable, absolutely invaluable," he stated. "I really appreciate the efforts of the Spotlight in order to keep accurate information going out."
Do you have something to add to this story, or something else we should report on? Email:andrea.demeer@similkameenspotlight.com
---
Like us on Facebook and follow us on Twitter.