LG considers exiting smartphones in 2021 – The Verge
LG is considering exiting the smartphone market in 2021. After losing around $4.5 billion over the past five years, LG's smartphone business has been struggling to compete with rivals. Now LG CEO Kwon Bong-seok has notified employees that the company is considering making big changes to its smartphone business.
The Korea Herald reports that Kwon Bong-seok sent out an internal memo to staff on Wednesday, hinting at a change in direction for LG's phone business. "Since the competition in the global market for mobile devices is getting fiercer, it is about time for LG to make a cold judgment and the best choice," says an LG official in a statement to The Korea Herald. "The company is considering all possible measures, including sale, withdrawal and downsizing of the smartphone business."
LG confirmed the internal memo was genuine in a statement to The Verge, noting that nothing has been decided yet. "LG Electronics management is committed to making whatever decision is necessary to resolve its mobile business challenges in 2021," says an LG spokesperson. "As of today, nothing has been finalized."
This new internal memo follows a now-deleted report from Korean outlet TheElec earlier this month that claimed LG was planning to exit the smartphone business. LG branded that report "completely false and without merit," in a statement to Android Police just a week ago.
LG has previously promised "wow factors" to try and attract consumers and make its flagging mobile division profitable. LG has tried multiple times with the G7, the V40, the G8, and the V50 to compete with Samsung and Huawei, but it's not been enough to push its market share in the right direction. LG's latest Velvet and Wing smartphones have attempted to try something new, but neither were well received.
Samsung, Huawei, Xiaomi, Vivo, and Apple all continue to dominate worldwide smartphone shipments, according to IDC. LG is now turning its focus to its Rollable phone, in an effort to differentiate it from the competition. LG teased the Rollable device again at the Consumer Electronics Show last week, with a "unique resizable screen" that extends from a phone to become a small tablet display.
LG has promised its Rollable device is real and will launch in 2021, but with the company reconsidering its mobile plans it could be one of the last LG phones we'll see.
Kuo: 2022 iPhone Pro model to come with punch-hole selfie camera, iPhone SE 5G coming – GSMArena.com news – GSMArena.com
A new report from long-time Apple analyst Ming-Chi Kuo of TF International Securities cites Apple supply chain sources regarding two changes to Apple's 2022 lineups of iPhones. Kuo is expecting that that the successor to this year's iPhone Pro model next year may ditch the notch and use a punch-hole camera cut-out in its display.

Apple iPhone 12 Pro Max and iPhone 12 Pro
The other item in the report is regarding the iPhone SE. Kuo believes that in 2022, Apple will release an updated iPhone SE with updated chipset and support for 5G. This new SE is believed to keep the same 4.7-inch iPhone 6 form-factor with Touch ID. Apple's entry-level iPhone with 5G support is expected to really boost sales of 5G devices.
Apple's iPhones are expected to look mostly the same this year as iPhones have historically only refreshed their design on the "S" model with updates normally focused on refreshing internals and cameras. This is why the punch-hole change is expected for 2022 and not for this year's iPhones. Kuo reports that this change will take place at least with higher-end models in H2 of 2022.
OnePlus 9 series pre-order details leaked, expect gifts in tow – Android Authority
Pre-order details of the OnePlus 9 series have leaked.
The flagship phones could be accompanied by pre-order gifts for early buyers.
---
OnePlus revealed yesterday that it has something to announce on March 8. Word has it that we'll get an official launch date for the OnePlus 9 series on that day. Now, tipster Evan Blass has gone ahead and leaked some pre-order details for the purported OnePlus 9 and OnePlus 9 Pro.
According to Blass, the two phones will go on pre-order on March 23. That means we might just see them launch on the same date or some time closer to it.
Blass also revealed that the OnePlus 9 and 9 Pro would be accompanied by pre-order gifts for early buyers. He claims that those who buy the OnePlus 9 will get a free set of the regular OnePlus Buds Z. Meanwhile, OnePlus 9 Pro buyers will get the Steve Harrington Edition of the true wireless earbuds.
Blass goes on to say that if the company is planning to launch the rumored OnePlus 9R or the OnePlus Watch alongside the OnePlus 9 and 9 Pro, the devices won't be accompanied by any pre-order freebies.
Unfortunately, the tipster didn't reveal more than this. We still don't have a price leak for the phones, although we expect them to cost around the same as last year's OnePlus 8 flagships.
Head to our dedicated OnePlus 9 series rumor hub to know more about the upcoming phones.
Poco F3 will be the rebranded Redmi K40 for global markets – GSMArena.com news – GSMArena.com
Ever since Xiaomi's sub-brand Redmi made the K40 series official in China last week, we've been hearing rumors that one or more of its members would be released in global markets under the Poco brand – a prior certification attested as much.
Now this phone has also been certified by the US FCC, and the mystery has been cleared up. The Poco F3 will be the Redmi K40 for global markets. This makes us think that there will also be a Poco F3 Pro, which would be either a rebranded Redmi K40 Pro or K40 Pro+, but there's no information on that one yet.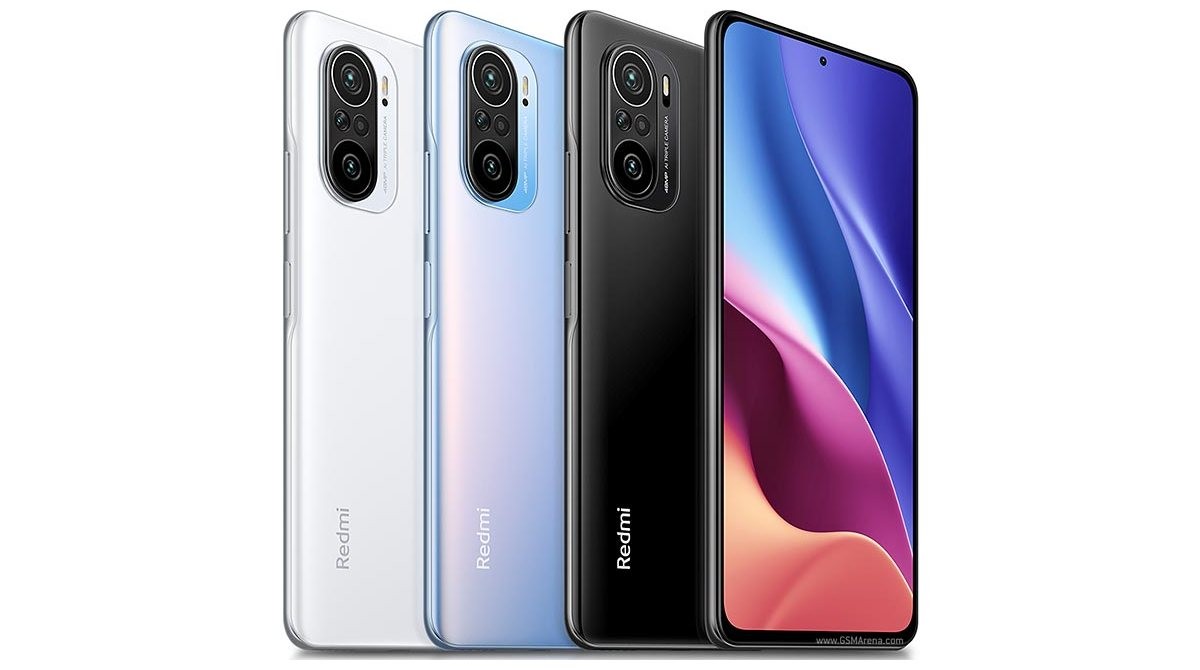 Redmi K40, soon to be Poco F3
Back to the Poco F3. This model, like the Redmi K40, is powered by Qualcomm's Snapdragon 870 chipset with 5G support, and it has between 6 and 12 GB of RAM, as well as 128/256GB of storage that isn't expandable. On the rear there's a triple camera setup with a 48 MP main shooter, an 8 MP ultrawide, and a 5 MP macro cam, while for selfies you get a 20 MP shooter. The phone has a 4,520 mAh battery with 33W fast charging (zero to full in under an hour).
The screen is a 6.67-inch 1080×2400 120Hz Super AMOLED covered with Gorilla Glass 5, and the K40 runs Android 11 with MIUI 12 on top. Depending on exactly when it launches internationally, the Poco F3 may have MIUI 12.5 from day one.