Make Politics Boring Again – The Atlantic
This is an edition of The Atlantic Daily, a newsletter that guides you through the biggest stories of the day, helps you discover new ideas, and recommends the best in culture. Sign up for it here.
Joe Biden promised voters they wouldn't have to keep thinking about politics all the time. That hasn't worked out for them, or him.
But first, here are three new stories from The Atlantic.
Plus: Scroll down to read Imani Perry's picks from the newly launched Atlantic archive.
---
Hardly Reassuring
Political strategists and pundits sometimes talk about the quest to win the news cycle. These days, the question is less whether Joe Biden will win a news cycle than what kind of defeat he'll suffer. The president's struggles stem from a range of causes—inflation, foreign war, the lingering effects of COVID, a conservative judiciary, and sloppy messaging—but one way I've been thinking about them is this: Biden hasn't managed to deliver the boring America he promised when he ran for president.
Biden's pitch in 2020 was that he would bring a return to normalcy. To him, Donald Trump's presidency was an aberration, a view that set him apart from his Democratic rivals who saw Trump as the culmination of long-running currents in American society and Republican politics. But for an electorate exhausted by the roller coaster of the Trump years and then COVID, Biden's reassurance that politics could be boring again was pretty appealing.
As hard as it can be to be interesting, delivering dull is even harder. Former British Prime Minister Harold Macmillan supposedly quipped that the most challenging part of his job was "events." Biden can surely sympathize. Last month's Supreme Court decision overturning Roe v. Wade stripped Americans of what many consider a basic right. It is also, for the White House, a political migraine. The decision was the product of a Court stocked with conservative justices before Biden was elected. The White House couldn't prevent the ruling, nor does the president have many (if any) good options to push back.
And yet Biden seems to have made the worst of a bad situation. His top lawyer was somehow taken by surprise by the timing of the decision, according to CNN—a claim that might seem difficult to believe if it weren't for the lack of any unified response from the White House. The administration seems entirely reactive, announcing, for example, that declaring a health emergency is not a "great option," before suddenly reconsidering it.
Over the weekend, Biden's departing communications director slammed "activists who have been consistently out of step with the mainstream of the Democratic Party," a peculiar place to train her fire. Maybe she's trying to recapture the magic of the 2020 campaign, when Biden was at odds with progressive "Defund the police" activists but in step with voters. In this case, however, voter sentiment is clearly in favor of some access to abortion, and not just among Democrats.
This shiftlessness has taken a toll. As Ed Kilgore writes for Intelligencer, Biden is now polling lower than Trump was at the same point in his presidency. The New York Times seems to run a big step-back story about Biden being old on roughly a monthly basis. Today brought a poll finding that almost two-thirds of Democratic voters would like to see someone else as the party's nominee in 2024.
Perhaps this negative reaction to Biden is unfair. Even with narrow control of Congress, Democrats have passed blockbuster legislation, such as the $1.2 trillion infrastructure bill and a major COVID relief package, though they made the mistake of promising a Build Back Better plan that they have been unable to pass. Experts have widely praised Biden's handling of the Russian invasion of Ukraine. Last week's unemployment report beat expectations. Gas prices are falling. Some of the other problems, including inflation and COVID, are largely out of his control.
That's not what voters want to hear, though. They voted for Biden because he offered reassurance, and now he's flailing because he … can't offer reassurance. Writing in this newsletter almost a month ago, my colleague Tom Nichols pleaded for voters to leave Joe Biden alone. The problem is that they want to be left alone, too, without having to worry about the cost of filling up their tank or whether they'll be able to get basic health care if they're pregnant. And yet politics, or reality, keeps barging in.
Related:
---
Today's News
After defying a congressional subpoena, Steve Bannon claimed that he is now willing to testify before the House January 6 committee.
The death toll from Russia's Saturday strike on a Ukrainian apartment block in the Donetsk town of Chasiv Yar rose to 31.
This afternoon, the White House previewed the first image captured by the largest space telescope in history.
---
Dispatches
---
The Atlantic Archive: Race, Roots, and Hope
Today, The Atlantic makes all 165 years of its journalism available online. Read Jeffrey Goldberg's editor's note about the new archive, explore The Atlantic Writers Project, or continue below for a take on four of the stories by the writer of Unsettled Territory, a newsletter of "American rootwork."
When I was a teenager living in Cambridge, Massachusetts, I often walked by the home of the abolitionist and Union officer Thomas Wentworth Higginson. I remembered that Ida B. Wells may have visited Higginson there, and romantically imagined myself in her footsteps, walking up Buckingham Street. So it has been particularly exciting to find Higginson's abolitionist writings in the Atlantic archive.
In this essay from the June 1861 issue, he recounts the insurrection led by Denmark Vesey in South Carolina about 40 years prior. He isn't as brutally honest about racism as Wells, but Higginson's recognition of the nobility of self-emancipation is meaningful, especially at the dawn of the Civil War.
Two other writings from the archive that aroused my interest both come from the September 1859 issue. The first is a description of a trio's visit to Martha's Vineyard, long before the island became associated with the elite resort glamour that characterizes it today. The displacement of the Gay Head tribe, the whaling industry's impact on the island's ecology, and the local language and culture of New England are rendered vividly. If you are familiar with the landscape, the description of the Vineyard's geography and beauty will be wholly familiar. But this story tells something about the root of the place and how it became the treasured enclave it is today.
The other article from that issue is another account set in what is now a popular tourist destination: Savannah, Georgia. Specifically, it is a laudatory review of a pamphlet by the American Anti-Slavery Society about an event known historically as "the weeping time," the largest slave auction in United States history. As the pamphlet reveals, it was a Philadelphian who held the auction—a potent reminder that although antebellum slavery was centered in the South, its beneficiaries were elites all over the country.
Finally, this 1954 article, published two months after the Brown v. Board of Education decision, gives a potent, if brief, history of school segregation. But what strikes me about it is the author Arthur E. Sutherland's hopefulness regarding desegregation—a hope that was soon dashed by massive resistance and the anemic "all deliberate speed" mandate of the second Brown opinion. Now, of course, though Brown doesn't appear to be immediately under threat, the ideology of white supremacy that undergirded legal segregation is on the rise. Nearly 60 years later, hope feels harder to come by.
— Imani Perry
More From The Atlantic
---
Culture Break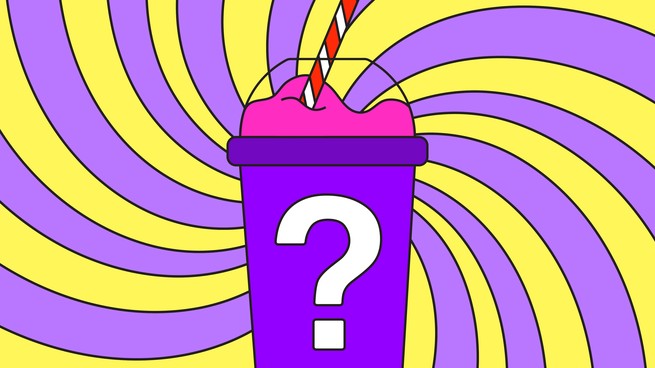 Read. "Lucky," a new poem by Carl Dennis: "No way to explain to a car, which always waits / Just where you leave it, the human capacity / To drift in thought away from the body / Just when the body is in need of guidance."
Watch. Already seen Top Gun and in the mood for more explosive action? Watch Déjà Vu (available on Disney+ and to rent on Amazon Prime), a 2006 Tony Scott–directed thriller with Denzel Washington that turns into a "sort of high-tech Vertigo."
Or try something else from our writer's list of 26 brilliant movies that critics were wrong about.
Drink. It's Free Slurpee Day at 7-Eleven. What the hell is a slushie, anyway? Find out here.
---
P.S.
It's a pleasure to be filling in here this week, especially because it gives me a chance to celebrate the hottest team in baseball. I routinely search for consolation in Tom Scocca's paean to the 2011 Baltimore Orioles, who finished last in the AL East but spoiled the playoff hopes of the hated Red Sox on the final day of the season. Scocca notes how small (even petty) victories can make rooting for a bad team feel worthwhile. The O's will almost certainly finish in the basement again this year, but they've just won eight games in a row, and they're guaranteed not to lose tonight, because it's an off day. Here's to small victories—or even better, eight of them.
— David
Isabel Fattal contributed to this newsletter.
Tech, global politics make CHIPS and Science Act necessary – Daily Leader – Dailyleader
Mississippi Republican U.S. Sens. Roger Wicker and Cindy Hyde-Smith are in near-lockstep on their votes — skewing conservative on fiscal and social issues and reflecting the views of their conservative Mississippi constituencies.
But on the matter of the CHIPS and Science Act, Wicker and Hyde-Smith found themselves on opposite sides of the legislation. Wicker voted in favor of it. Hyde-Smith voted against it.
The split vote of Mississippi's U.S. Senate delegation becomes even more interesting when one considers that a year earlier, Wicker and Hyde-Smith were united as signatories on a bipartisan letter calling on President Joe Biden to increase U.S. semiconductor production in reaction to the global computer chip shortage after the COVID pandemic, the war in Ukraine, and the tenuous global semiconductor supply chain.
The original legislation under U.S. Senate consideration was a measure that would have provided $52 billion in subsidies/incentives to encourage chipmakers to open U.S. semiconductors production/fabrication plants. The bill that passed the Senate, the House and went to Biden's desk was a much larger, more expansive legislation that analysts put in the $280 billion range to supercharge research and development for America's domestic semiconductor industry and to fuel direct competition with China in these economic sectors.
Fleishmann Hilliard senior vice president Matthew Caldecutt — in guiding communications professionals to be able to discuss the complex, 1,000-page plus legislation, wrote on August 1: "The CHIPS and Science Act is primarily a way to directly pay semiconductor companies for setting up semiconductor fabrication plants — or "fabs" — and making future investments in the U.S. It sets aside around $50 billion for semiconductor companies with $39 billion to build, expand or modernize domestic facilities, and $11 billion for research and development. Another $2 billion will help fund other areas of the semiconductor industry — education, defense and future innovation."
But that definition misses the mark of the full scope of the CHIPS and Science Act — in which Congress authorizes but has not finally appropriated some $81 billion for National Science Foundation research over five years, another $11 billion for U.S. Commerce Dept. Technology Hubs, and $9 billion for National Institute for Standards and Technology. In short, the NSF authorization could be the largest — if they are indeed finally appropriated — funding increase since the agency's 1950 inception.
So, Hyde-Smith's immediate concerns over the bill's deficit spending and national debt impact have a basis. But what then of Wicker's vote supporting the CHIPS Act? Wicker's gutsy vote took the long and globally strategic view that the U.S. must not be dependent on our adversaries.
The Semiconductor Industry Association defines semiconductors as the brains of modern electronics, "enabling advances in medical devices and health care, communications, computing, defense, transportation, clean energy, and technologies of the future such as artificial intelligence, quantum computing, and advanced wireless networks."
While the U.S. semiconductor industry remains a worldwide leader with $258 billion in sales (2020) and over 250,000 employees, competition from Taiwan, China and South Korea is substantial and growing. As it was in shipbuilding after World War II, America has seen the substantial offshoring of semiconductor fabrication and that trend is growing exponentially.
The U.S. has the most powerful Navy in the world — yet no less than a Pentagon report verifies that the Peoples' Republic of China has the largest navy in the world, with an overall battle force of approximately 350 ships and submarines. In comparison, the U.S. Navy's battle force was approximately 293 ships as of early 2020.
In June, the Center for Strategic and International Studies offered this bipartisan assessment: "All major U.S. defense systems and platforms rely on semiconductors for their performance. Consequently, the erosion of U.S. capabilities in microelectronics is a direct threat to the United States' ability to defend itself and its allies.
"Moreover, the U.S. civilian economy is deeply dependent on semiconductor-based platforms for its daily operations. Ensuring U.S. leadership in semiconductor technology and securing the integrity of the value chains that design, manufacture, package, and distribute these chips are perhaps the preeminent economic and national security concerns of the modern era," the CSIS concluded.
Doubt it? The average new automobile in the U.S. has over 1,000 computer chips. Now think about military planes, ships, tanks, or NORAD monitoring. Technology and global politics make growth in high-end semiconductor fabrication and research a matter of national security.
Sid Salter is a syndicated columnist. Contact him at sidsalter@sidsalter.com.
The Politics of Searching a Former President's Home – The New York Times
Experts on high-wire investigations say that the Justice Department would have carefully weighed the decision to poke around Mar-a-Lago — and that it might want to tell the public why it was necessary.
The F.B.I. does not take a decision like searching the private home of a former president lightly.
As Garrett Graff, the author of a biography of James Comey — the F.B.I. director who oversaw the investigation of Hillary Clinton's email server, then went on to run the Russia inquiry before Donald Trump fired him in 2017 — put it, "This was presumably the highest burden of proof that the Justice Department has ever required for a search warrant."
As a matter of political sensitivity, he said, the Mar-a-Lago search ranked with the subpoena of Richard Nixon's secret Oval Office tapes and the decision to sample the DNA on Monica Lewinsky's infamous blue dress to see if it belonged to President Bill Clinton.
Graff noted that the Justice Department's "fumbling" of several aspects of its investigation of the 2016 Trump campaign and the controversy over its handling of the Clinton email investigation would probably raise the bar for what might prompt such a high-profile step this time around.
Christopher Wray, the director of the F.B.I., Attorney General Merrick Garland and their top deputies would be well aware of the minefields involved — including the possibility, as Trump proved on Monday when he announced the search in a news release, that it would draw the department into the very sort of political maelstrom Garland has sought to avoid.
All of that suggests the investigation is both serious and fairly well advanced.
In May, Garland reissued the department's traditional guidance on politically sensitive investigations — and he kept the language approved by his predecessor as attorney general, Bill Barr. That move led someone to leak the memo to Rachel Maddow of MSNBC, who criticized Garland for sticking with Barr's policy.
Former Justice Department officials said the search fell into a gray area, as Trump is not officially a candidate for anything at the moment. The policy, moreover, applies only to the coming midterm elections, not to the 2024 presidential election.
But that's just the technical, legal side of this move. Politics is another story.
There are a few hints that Trump thinks — with some justification — that the search will help him secure the Republican nomination in 2024. First, he announced it himself. Second, Republicans have already rallied to his side. Third, there's no sign that any of his putative rivals in the shadow G.O.P. primary are ready to throw him overboard just yet, which suggests that they fear crossing him.
Consider Ted Cruz, who ran against Trump in 2016 and might do so again in 2024. On Tuesday afternoon, Cruz sent a text message to his supporters calling the search "a raw abuse of power." He also accused the F.B.I. of becoming "the Democrat Party Police Force." For good measure, he threw in a fund-raising link.
News of the search is probably not helpful to Representative Liz Cheney of Wyoming, either. She has a tough primary next Tuesday, which she is widely expected to lose. Given Cheney's role as vice chairwoman of the Jan. 6 committee, it's likely many G.O.P. base voters will associate her with the F.B.I. search.
As far as we know, however, that would be a mistaken impression; there's no reason to think the bureau's investigation has anything to do with Jan. 6, let alone with Cheney herself.
Cheney's opponent, Harriet Hageman, isn't worried about the nuances. She tweeted this morning, in a tone that could have been written by the 45th president himself:
If the FBI can treat a former President this way, imagine what they can do to the rest of us. It's a 2-tiered justice system – one for elites & another for their political enemies. Like sending 87k IRS agents to harass citizens. Or the J6 committee. Political persecution!
Merrick Garland's Trump dilemma
In February 2021, when Garland testified before the Judiciary Committee ahead of his confirmation vote, he began his remarks by observing that "the president nominates the attorney general to be the lawyer — not for any individual, but for the people of the United States."
He added, in case anyone didn't get the message, that he wanted to "reaffirm that the role of the attorney general is to serve the rule of law."
---
<!–
Behind the Journalism
–>
How Times reporters cover politics.
We rely on our journalists to be independent observers. So while Times staff members may vote, they are not allowed to endorse or campaign for candidates or political causes. This includes participating in marches or rallies in support of a movement or giving money to, or raising money for, any political candidate or election cause.
Liberals have complained more or less constantly since Garland took office that he has taken his hands-off approach to an extreme, emphasizing his independence and deliberative approach at the expense of moving with the alacrity many on the left would like to see in an investigation or investigations against Trump.
So there's an alternate possibility, some former Justice Department officials speculated — that Garland is so concerned about demonstrating just how independent and by-the-book he is that he might have considered it imprudent to tell the F.B.I. not to execute the search just three months before the midterms, at a time when Trump is making noises about running for president a third time.
Then again, modern presidential campaigns never really begin or end, so it's hard to say when an appropriate moment for such an aggressive investigative step might be.
Ironically, some said that Garland might want to be more transparent about why the search was necessary, to keep Trump from filling the vacuum with his own narrative.
That's fraught territory, too.
After all, it was Comey's effort to be transparent — in both announcing the investigation into Clinton during the heat of the 2016 campaign and in updating Congress when the bureau discovered a new trove of emails on Anthony Wiener's laptop — that made the F.B.I. director such a lightning rod.
Comey, asked to offer his own thoughts on the F.B.I. search, replied in an email: "Thanks for asking but it's not something I'm interested in talking about."
Two news conferences, congressional testimony, leaked notes and a tell-all memoir later — now he tells us.
What to read
— Blake
Is there anything you think we're missing? Anything you want to see more of? We'd love to hear from you. Email us at onpolitics@nytimes.com.
For a new politics of ruralization – Resilience
In this post, I aim to pick up where I left off last time with my review of George Monbiot's Regenesis, mostly in reference to its theme of urbanism (there's also a bit of housekeeping and an apology at the end).
But first, since it's kind of a propos, some brief remarks on the trip I took last week, which involved me bicycling from Frome to Chepstow and back, among other things for an enjoyable in-conversation session with eco-philosopher and activist Rupert Read at the Green Gathering (a recording of most of it is here).
Much of the southern part of my route followed leafy cycle tracks repurposed from disused railways, flanked by large arable fields. Then a ride through central Bristol, swerving to miss a strung-out drug user sprawling on the track, took me onto another leafy cycleway through the Avon Gorge – once a place of heavy industry and shipping, but now far too small for the modern incarnations of those trades.
I crossed the Avon on a bridge I shared with the M5 – the first of several motorways entwining my route. These roads feel calm enough when you're inside a car, but coming suddenly upon them on my bicycle I was shocked every time by the volume of traffic, its furious speed and sound, and the concrete-intensive brutalism of all this inter-city hurry. A sign by the Prince of Wales Bridge later in my trip reported that 25 million vehicles cross it annually. That's a lot of kinetic energy to pack into three miles of road.
There were Samaritans telephones on all the major bridges I crossed, with their melancholy signage – "Whatever you're going through, you don't have to face it alone". Back by the Avon, the suburb on the other side of the M5 bridge seemed dilapidated. I swerved around Nos canisters, rode through underpasses scattered with fly-tipped garbage and emblazoned with sinister graffiti and then weaved my way through a giant industrial zone of landfill sites, warehousing, sewage works, construction sites and massive wind turbines.
So, a journey from bosky rural byways that don't quite conceal their industrial cradling, through mostly salubrious city centres and then rougher suburbs housing their workaday servitors, to the new industrial zones that potentiate them, accompanied by the ever-present roar of vehicles and people moving at speed to sustain it all. And gangs, drugs, loneliness amidst multitudes and suicide. Of course, this is only one way of representing what George Monbiot calls the given distribution of the world's population, but I dearly wish he and others would question its given-ness a little more sceptically, and weren't so darned pleased about what they see. During my ride, even in the leafy rural parts, it sometimes felt as if the whole fabric of this corner of southwest England was a kind of dysfunctional, ecocidal, industrial machine, sustained by its rushing human functionaries, with only a thin green veneer here and there concealing it.
Anyway, back to George's book. So far as I know, he hasn't seriously engaged with critiques of it from the intellectually more thoughtful end of the spectrum, preferring to post online some of the more fetid threats he's received, which elicit no small number of 'Go get 'em, George' replies from supporters displaying considerable disdain for rural and agrarian life.
And so another skin-deep culture war, benefitting nobody, judders into life. The case for ruralism over urbanism as I see it is simply that the dynamics of climate, energy, water, soil and political economy are going to propel multitudes of people to the world's farmable regions sooner or later. The question we should really be addressing globally, though regrettably we're not, is how to manage that process in the most humane and least disruptive way.
One of the best criticisms of my argument for this agrarian localist future that came my way in the wake of my Regenesis review was that it would be energetically costly to establish it. This, I think, is true. But it's also true of every other proposal to put humanity on a surer long-term footing. The great advantage of agrarian localism is that once its basic structures are established, its recurrent energy costs can be low. Whereas schemes to preserve the urban-industrial status quo invariably have high recurrent energy costs. This certainly applies to George Monbiot's farm free future, as Steve showed in his calculations under my previous post.
It's obvious, really, that a proposal to replace sprawling farmland spaces using free solar radiation to energize production with highly concentrated industrial spaces using electricity transformed from other energy inputs by other human industries probably isn't going to stack up well energetically. George's vision of manufactured food, like many other ecomodernist schemes, assumes there will be abundant and cheap clean energy at humanity's command in the future.
It seems to me more likely that concentrated energy will be scarce and pricey compared to the fossil fuelled bonanza experienced by present generations, and it will make no sense to waste it producing food when free solar energy metabolized by plants can do the job. The diffuseness of this solar energy will be a driving force of human biogeography in the future. Today's world is one of urban concentration built on a legacy of mining energetic stocks. Tomorrow's will be mostly one of rural de-concentration oriented to skimming renewable energetic flows.
Presently, there is no broad-based politics geared to this emerging reality, certainly in the richer parts of the world with the longest histories of stock-mining and capital-concentration such as southern England. We're still stuck with the exhausted legacies of modernist politics, with their emphasis on market signals, nationalist symbols or class struggle as the key to redemption. All of these fix their eyes too firmly on capital cities, government machineries, political centralization and hurried inter-city journeys to build the economy. All of them take as a given the centrifugal relationship between countryside and city that I discuss in Chapter 15 of my book, where the countryside works as a basically inferior servitor to the city, albeit dotted with pleasant islands of retreat for the wealthy who've made their money in the latter.
As I've already said, I think 'simple energetics' or simple biogeography are going to redistribute populations away from urban areas and towards rural ones in the future. In England, the countryside will no longer be largely the preserve of the rich. Like it or not, people of many kinds will go to it to seek prosperity. This creates the potential for people to forge local agrarian autonomies and genuinely agroecological culture. But that's not a done deal just because of the maths of a more populated countryside. It's possible that cities and their elites will retain their centrifugal pull.
To prevent that happening requires politics of a kind we don't yet have – a politics where cities serve the countryside and its inhabitants at least as much as they're served by them. I indicate this diagrammatically on page 210 of A Small Farm Future (Figure 15.1) and discuss it in the last part of Chapter 15 in terms of rural disruptors to the centrifugal pull of the city – disruptors that build local political and economic autonomy, that extricate themselves as far as possible, which means not totally, from long-distance trade and geopolitically-centred bureaucratic rule.
Since, as I've said, there isn't a mass politics around this at present, I'm currently quite supportive of many kinds of initiative where people put themselves in the disruptor role. I'm supportive of rich people buying houses in the country with big gardens, growing their own vegetables and joining community organisations. I'm supportive of impoverished van dwellers parking up in laybys and trying to minimize their housing costs. I'm supportive of farm shops, independent town councils, guerilla gardening, allotment associations, people buying small plots of farmland or woodland and living in caravans on them while they start market gardens or charcoal businesses, people occupying (considerately) disused or misused land, people trespassing on aristocratic estates to (sustainably) pick edible mushrooms, wealthy smallholders, impoverished peasants, wily farmers and so on and so on.
Eventually, all of this will have to coalesce into a new politics of local autonomy and access to land, which I think will have to be a populist politics of alliance. We'll get onto that in more detail when I move to discussing the final part of my book in this blog cycle. But just as George's gloop factories require a substrate or a feedstock in order to ferment their new kinds of food, so we require a substrate or a feedstock in order to ferment new kinds of agrarian localist politics. It's from the low base of our present politics and of people trying to get by in the countryside that we need to start creating it.
There are genuine grounds to worry that the outcomes of this local political brokerage won't always be congenial. Perhaps they're balanced by the equally genuine grounds to worry that centralized national politics no longer offers that certainty either. The liberal-democratic firmament of late 20th century politics has almost gone now. It seems likely that, locally, nationally or globally, nobody will be coming to save us – unless there's some other iteration of the centralized state that I've not foreseen to safeguard against the potential tyranny of localism, without becoming a tyranny itself?
Even so, I think it's worth taking seriously the downsides of a new politics geared around rural disruptors. At the session I did with Rupert Read, somebody raised the issue of the conformism of rural society and the greater possibilities for finding one's tribe in urban settings, particularly for people with spiritualities, sexualities or other traits at variance with majority assumptions in conservative countrysides. That's sometimes been true in the past, though it remains a story of the future that's yet to be written. But instead of further belabouring my take on this point, I'd be interested to see what other people make of it in the comments below (note that to be sure of getting my attention, comments should be posted under the relevant post at Small Farm Future and not at other sites where this post may be syndicated). I'll try to formulate some further thoughts in the light of anything that comes back to me.
Finally, and talking of posting comments, I recently noticed there were a few comments that had been sitting in the moderation queue undetected by me – some from long established commenters, and one from a new commenter. Please accept my apologies for the oversight. If you do post a comment that doesn't appear, feel free to nudge me about it via the Contact Form. On the rare occasions when I actively choose not to publish a comment it will be for a reason, and I will contact you to explain what that reason is. So if you post a comment that doesn't appear and you don't hear from me, it's best to assume simple incompetence on my part and act accordingly (it's probably best to assume simple incompetence on my part in a wide variety of other circumstances, but let us not digress at this late stage in the post). Also, finally, if you include more than one hyperlink in a comment it will automatically be held for moderation as an anti-spam measure. So reference judiciously…