Meghan and Harry spark anger, soul-searching in UK media – Delta-Optimist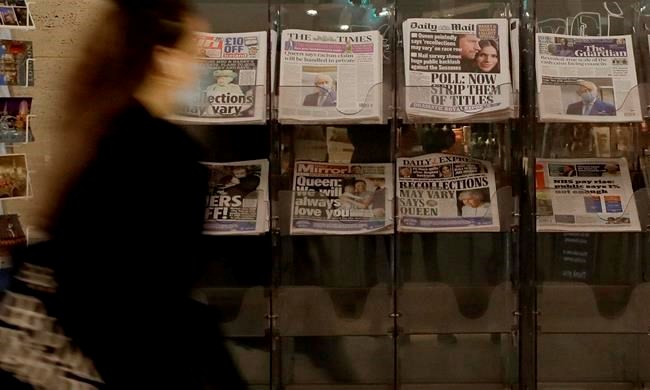 LONDON — Britain's royal family is smarting from its depiction in Meghan and Harry's explosive TV interview as aloof, uncaring and tinged with racism. But the couple identified an even bigger villain: the British media, which they accused of racist bullying and personal attacks.
Many in the media argue that although some tabloids occasionally go too far, journalists play a vital role holding Britain's taxpayer-funded royal family to account. But some British journalists, especially those from minority backgrounds, hope the interview will trigger a long-overdue reckoning with media misbehaviour and lack of diversity.
Marcus Ryder, professor of media diversity at Birmingham City University, said it was too glib to speak of "watershed moments."
"But I would suggest that this is a moment which will help shape the industry," he said.
In the couple's interview with Oprah Winfrey, Meghan accused British tabloids of "attacking and inciting so much racism" against her. Harry depicted a toxic relationship between monarchy and media, saying the royal family was "scared" of the tabloid press.
The allegations stirred a passionate response that has toppled two senior British media figures.
Talk show host Piers Morgan, a familiar TV face on both sides of the Atlantic, quit "Good Morning Britain" amid an outcry over his comments about Meghan, particularly her description of mental health struggles and suicidal thoughts.
Morgan told viewers on Monday that "I don't believe a word she says." His comments drew more than 41,000 complaints to Britain's media regulator. Morgan walked off the "Good Morning Britain" set on Tuesday when another presenter challenged him, and quit the show later the same day.'
The furor has also claimed the job of Ian Murray, executive director of the Society of Editors. The new media umbrella group released a strongly worded defence of the press after Harry and Meghan's interview, saying "the U.K. media is not bigoted and will not be swayed from its vital role holding the rich and powerful to account."
That prompted a backlash. Top editors of The Guardian, the Financial Times and HuffPost UK took issue with the statement, while 160 reporters and editors signed a letter saying the Society of Editors was "in denial" about racism.
ITV News anchor Charlene White, the first Black woman to present the network's main evening news program, pulled out of hosting the society's annual Press Awards, saying the organization asked her to get involved to improve its diversity but failed to live up to its words.
"Since the Black Lives Matter movement really took hold in the U.K. last year, every single institution in this country has had to finally look at its failings and its position in terms of how they treat ethnic minorities both inside and outside of its walls," White told the society in a statement. "But for some unknown reason, you feel as though the U.K. press is exempt in that discussion."
On Wednesday, Murray stepped down, acknowledging his statement "could have been much clearer in its condemnation of bigotry and has clearly caused upset."
Britain's media, while diverse in its political and social views, is not representative of the population in terms of race, gender or class. Non-white Britons and women are underrepresented, while graduates of private schools hold a disproportionate share of the jobs.
Journalists who are working to change the situation say it is not easy.
Marverine Duffy, a former news anchor who directs the journalism program at Birmingham City University, says "improving the numbers of ethnically and socially diverse qualified journalists into newsrooms is paramount," but is not enough.
"Systems need to be put in place to shake up group-think, anti-Blackness and the unwillingness to see racism and xenophobia for what it actually is, instead of turning a blind eye," she said.
As well as sparking a debate about diversity, Meghan and Harry's interview highlighted the media's complex, uneasy relationship with the monarchy.
For decades, Britain's royal dramas played out largely in private as a deferential media protected the secrets of the monarchy. In the 1930s, the romance between King Edward VIII and divorced American Wallis Simpson was headline news in the U.S., but barely mentioned in Britain until the king abdicated to marry the woman he loved.
That deference was evaporating by the time Prince Charles married 20-year-old Lady Diana Spencer in 1981. British media charted every twist of their increasingly unhappy marriage. Glamorous Diana became the world's most famous woman, trailed by paparazzi up to the moment of her death in a Paris car crash in 1997 while being pursued by photographers.
Diana's death prompted soul-searching for both palace and press. But it did not heal their troubled relationship.
Harry has spoken of his fear that history will repeat itself and his wife will suffer the same fate as his mother. When he and Meghan quit royal duties last year and moved to North America, they cited what they said were the unbearable intrusions and racist attitudes of the British media. The couple are suing several U.K. newspapers for invasion of privacy.
Ryder said the challenge for the media was differentiating legitimate stories about royalty that are in the public interest from intrusive gossip.
"It is a subjective call, and that subjective call is why we need our gatekeepers, the people who are making that call — the people who are the head of newspapers, the people who are the head of news broadcast bulletins — to have true diversity," he said.
"Because if the only people that are making that call are white people from a certain background and are predominantly male, they will make different subjective calls than if we have more diversity."
Others point out that despite their hostility to the British press, Harry and Meghan are deft media manipulators themselves.
Ed Owens, a historian who has studied the relationship between the media and royalty, said the couple is "utilizing the new channels of media — things like social media, the Oprah interview — to try and reach out and connect with new audiences."
"This is nothing new," he said. "The royals have always sought out new forms of media in order to connect with the public. Another thing that's not new is the way that they used, if you like, a language of suffering and hardship in order to evoke an emotional response from media audiences around the world."
"And I think to a large part, they succeeded," he said.
___
AP writer Danica Kirka contributed to this report.
Jill Lawless, The Associated Press
Applications open for Pattison Media 2021 Prairie Equity Scholarship – Lethbridge News Now
(Lethbridge News Now)
By Pattison Media
Apr 19, 2021 12:01 PM
LETHBRIDGE, AB – Applications are now being accepted for Pattison Media's 2021 Prairie Equity Scholarship competition.
The scholarship is aimed at broadcast and digital media students in the Prairie provinces who are part of under-represented groups.
Two awards of $2,000 will be made to residents of Alberta, Saskatchewan, or Manitoba who in 2021 are attending or planning to attend a recognized broadcast or digital media program at a post-secondary institute in one of the three provinces.
Information and application package
'Godzilla vs. Kong' Tops Box Office Again, Crosses $80 Million in the U.S.
OTTAWA (Reuters) – Canada will set aside C$12 billion ($9.6 billion) to extend its main pandemic support measures in a budget to be presented on Monday, the Toronto Star reported, as much of the country battles a virulent third wave of COVID-19 infections.
The emergency wage subsidy and the emergency rent subsidy, due to expire in June, will be extended to the end of September, the Star reported on Sunday.
Separately, the government will create the "Canada Recovery Hiring Program" in June meant to help those companies depending on the wage subsidy to pivot to hiring again, the newspaper said.
The Finance Ministry declined to confirm or comment on the report. However, Environment Minister Jonathan Wilkinson told the Canadian Broadcasting Corp on Sunday that government pandemic supports would continue for as long as needed.
"If Canadians need that support and the pandemic continues, the government will certainly have their backs," Wilkinson said.
Wilkinson also confirmed that the budget would be "ambitious" and that the government would "invest for jobs and growth to rebuild this economy," though he also said there would be "fiscal guardrails" to put spending on a "sustainable track".
Finance Minister Chrystia Freeland will present the country's first budget in two years on Monday after promising in November up to C$100 billion in stimulus over three years to "jump-start" an economic recovery during what is likely to be an election year.
Canada has been ramping up its vaccination campaign but still has a smaller percentage of its population inoculated than dozens of other countries, including the United States and Britain.
Amid a spiking third wave of infections, Ontario, Canada's most populous province, announced new public health restrictions on Friday, including closing the province's borders to domestic travelers.
($1 = 1.2501 Canadian dollars)
(Reporting by Steve Scherer, Editing by Nick Zieminski)
GLAAD Media Awards presenters support transgender athletes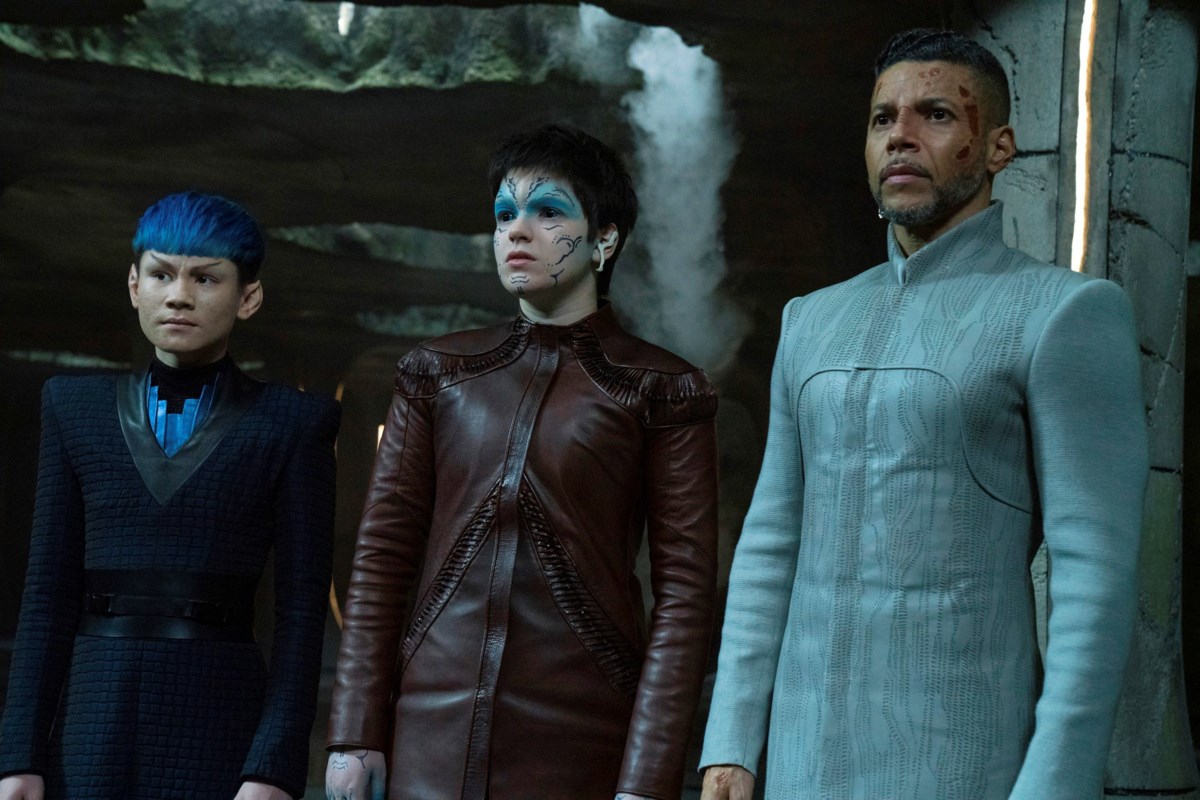 LOS ANGELES — "Schitt's Creek" and "The Boys in the Band" were winners at the GLAAD Media Awards, which included soccer's Ashlyn Harris and Ali Krieger calling for transgender students to be accepted as "part of the team" in sports.
Harris and Krieger, spouses who play for the Orlando Pride and were on the 2019 World Cup-winning U.S. women's national team, presented an award in Thursday's virtual ceremony to the film "Happiest Season," about a lesbian romance.
The couple drew attention to transgender athletes amid widespread efforts to restrict their participation, including a recently signed Mississippi bill that bans them from competing on girls or women's sports teams. It becomes law July 1.
"Trans students want the opportunity to play sports for the same reason other kids do: to be a part of a team where they feel like they belong," Krieger said.
Added Harris: "We shouldn't discriminate against kids and ban them from playing because they're transgender."
"Star Trek: Discovery," "I May Destroy You" and "A Little Late with Lilly Singh" were among the other projects honoured in the pre-taped ceremony hosted by Niecy Nash. It's available on Hulu through June.
The GLAAD awards, in their 32nd year, recognize what the media advocacy organization calls "fair, accurate, and inclusive" depictions of LGBTQ people and issues. Presenters and winners in this year's event highlighted priorities including the importance of solidarity and self-respect.
"Friends, I'm so proud to stand with the LGBTQ community tonight, just as the LGBTQ community stands with Black and diverse communities," said Sterling K. Brown, who presented the outstanding documentary award to "Disclosure."
The "This Is Us" star, citing the Black Lives Matter and Black Trans Lives Matter movements, said that "we're going to keep spreading that message of unity and justice until every one of us is safe to live the lives we love."
JoJo Siwa, the teenage YouTube personality and performer, presented the award for outstanding children's programming to "The Not-Too-Late Show with Elmo." She said in January that she's part of the LGBTQ community.
"I have the best, most amazing, wonderful girlfriend in the entire world who makes me so, so, so happy and that's all that matters," Siwa said. "It's really cool that kids all around the world who look up to me can now see that loving who you want to love is totally awesome" and should be celebrated.
Other awards went to Sam Smith, who was honoured as outstanding music artist for the album "Love Goes"; Chika, named breakthrough music artist for "Industry Games," and "We're Here" won outstanding reality program.
Cast members from "Glee," including Chris Colfer, Amber Riley and Jane Lynch, paid tribute to Naya Rivera and her character in the series, gay cheerleader Santana Lopez. Rivera, 33, died in an accidental drowning in July 2020.
___
Online:
https://www.glaad.org/
Lynn Elber, The Associated Press
Source:- Coast Reporter