NHL Free Agent Frenzy set for July 28 – TSN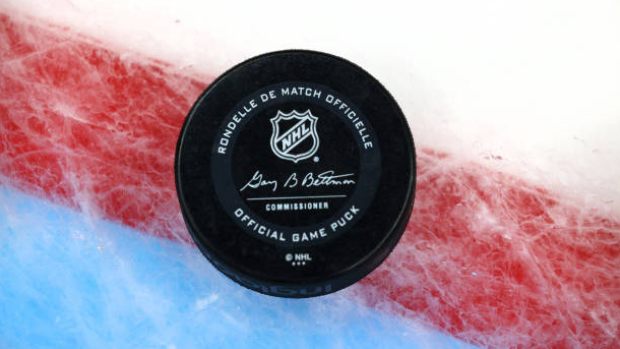 Per the NHL-NHLPA agreement for the 2020-21 season, Free Agent Frenzy is set for July 28, according to TSN Hockey Insider Pierre LeBrun.
Fun date for hockey fans to circle: Free Agent Frenzy set for July 28 as per NHL-NHLPA agreement

— Pierre LeBrun (@PierreVLeBrun) December 20, 2020
The NHL and the NHL Players' Association reached a tentative agreement on Friday night to kick off the 2020-21 season on Jan. 13, with teams to open training camps on Jan. 3. The seven teams who missed the playoffs last season are permitted to start training camp on Dec. 31. The regular season is expected to be 56 games.
The regular season is scheduled to end on May 8, followed by the playoffs, with the Stanley Cup to be awarded by the first week of July.
Oilers still looking for complete effort after swapping comebacks with Jets – Sportsnet.ca
EDMONTON — They haven't won back-to-back games yet this season, which tells us that the Edmonton Oilers simply haven't found their game yet in 2021.
Get a lead? No problem. Hold on to it? Problem.
Two games at Winnipeg. Two third-period leads. Two points to show for it — and it took a wild comeback to pull that off.
"You put yourself in a good position and you can't waste those," admitted Darnell Nurse.
Getting those road leads is worth something, isn't it? Is the glass half full, or half empty, Connor McDavid?
"Not sure what it was," McDavid said, when asked what the issue is with holding leads. "Same type of story as the other night. I thought we did a good job most of the 40 minutes and then in the third period we kind of just let it get away. We were able to battle back the other night, but not tonight. It's frustrating."
Three Jets goals in 3:27 turned a 3-2 Oilers lead into a 5-3 deficit. This, after a few chances — by Zack Kassian in particular — had been wasted that would have extended the Edmonton lead to two goals.
Seven games into his season, Kassian doesn't have a goal yet. We applaud the plethora of scoring chances he is creating — that's more than some guys can say. But Kassian is missing the net on too many Grade A chances. He's a vet who has to figure out how to bear down and help his team get through a tough stretch.
Here are a few more observations on snatching defeat from the jaws of victory in Winnipeg:
Minus Too Many
Here's the deal on Oilers defenceman Tyson Barrie: He's dangerous at both ends of the ice.
The problem is, so far this season he's only been dangerous in one end — the defensive zone — and isn't scaring anyone with his work on offence. Barrie has two assists in his first eight games as an Oiler and has been taken off the top power play unit. Meanwhile, after an even night against Winnipeg he is now six below par.
We get it — plus-minus is an antiquated stat. But minus-6 just eight games into a season? That's not good enough for a guy who came here to play an important role.
"Well yeah, you've got to do both sides of it," said head coach Dave Tippett when asked about Barrie's game. "His game has got to be some good puck moving, some creative play at the offensive blue line. There's been glimpses of it, but not enough of it."
Barrie left his check alone on Nikolai Ehlers' goal, the first of three straight in the third period for Winnipeg. It was a straight two-on-two, and then Ehlers was wide open for a pass from Paul Stastny.
Barrie simply blew the assignment.
You can deal with those defensive deficiencies when the points are flowing at the other end. But they're not — Barrie's game as advertised has yet to arrive in Edmonton.
Or, if you listen to Leafs fans, perhaps it has…
Bad to Better
It's funny: The Oilers felt great about erasing a 3-2 deficit and winning on a last-second goal Sunday. Now it is the Jets who are satisfied, having broken open the game in the third and grabbed the two points.
Neither team played a full 60 minutes in either game. But the one that gets the points always sees the positives, as Edmonton did on Sunday.
"Our mentality is just staying in the battle and knowing we're better than that," said Ehlers. "That first period wasn't good. Bucky (Connor Hellebuyck) gave us a chance to stay in the game and we got the two points, We're happy with that, will probably take the day off tomorrow and look forward to the next game."
Meanwhile, Edmonton will search for some positives, heading home from a 2-2 road trip for a pair against the Toronto Maple Leafs.
"We did play some good hockey for long stretches," Nurse said, "but we put ourselves in good position going to third and you have to find a way to get the next one or get momentum going your way. When we gave up the first one, we kind of just let it pile on more and more.
"There's things in our game that we can build off of, but when we put ourselves in that position we have to find a way to close it out. You put yourself in a good position and you can't waste those."
Imperfect Timing
Tippett did contemplate a time out after McDavid scored with 1:50 to play, pulling the Oilers to within one.
"Yes, we were," he said. "But if you take a time out then, they've got to play that whole 1:50. We wanted to get 30 seconds (out of another line), so we'd (call a time out) and play them the last 1:20. If you take your time out then you've got to play them for two full minutes. That's a lot of time at the end of a game."
The Jets ended up scoring into an empty net, with the McDavid unit on the ice. Two late comebacks, alas, was too much for Tippett to ask for.
Ehlers has four points to lead Jets to come-from-behind win over Oilers – Sportsnet.ca
WINNIPEG — The Winnipeg Jets were left shaking their heads when Sunday's comeback was spoiled by a stunning, late collapse.
A similar script played out two nights later — only with a different final chapter.
Nikolaj Ehlers scored once and added three assists as Winnipeg rebounded from an early 3-1 deficit Tuesday with four straight goals, including three early in the third period, to defeat the Edmonton Oilers 6-4.
The Jets trailed 2-1 heading into the final 20 minutes some 48 hours earlier against the same opponent before surging ahead, but ultimately walked away with nothing after the Oilers tied things with four minutes left in regulation to set up Leon Draisaitl's demoralizing winner with 0.7 seconds remaining on the clock.
Winnipeg found itself in an a near-identical situation down 3-2 through 40 minutes Tuesday. This time, however, the Jets scored three times in a span of three minutes 27 seconds to secure a lead they wouldn't squander.
"It's the highs and lows of professional sport," said Winnipeg forward Adam Lowry, who scored the winner to go along with two assists. "Sometimes it seems like you have an emotional letdown the next game.
"The first period wasn't our best, but we regrouped. We've got a lot of belief in our room and the firepower we have."
Andrew Copp added two goals, including one into an empty net, and two assists, while Paul Stastny, with a goal and an assist, and Mathieu Perreault provided the rest of the offence for Winnipeg (5-2-0). Connor Hellebuyck made 22 saves.
"Our mentality of just staying in the battle," Ehlers said when asked how his team shook off a tough loss and a rough opening 20 minutes. "And knowing that we're better than that."
Connor McDavid and Ryan Nugent-Hopkins, with a goal and an assist each, Draisaitl and Adam Larsson replied for Edmonton (3-5-0), which has yet to win consecutive games in the all-Canadian North Division. Mikko Koskinen made 27 saves, while Darnell Nurse added three assists.
"Same type of story as the other night," McDavid said. "We did a good job most of the 40 minutes, and then in the third period we kind of just let it get away.
"Able to battle back the other night. Not tonight. It's frustrating."
The Jets tied it 3-3 at 3:19 of the third when Stastny weaved into the offensive zone and slid a pass for Ehlers to bury his fifth of the season — and a career-high fifth in as many games.
"I feel really good, which to me is the most important thing," said Ehlers, who finds himself among the NHL leaders with 11 points. "My legs have been great. I want to be able to continue feeling great."
Stastny then gave Winnipeg its first lead at 5:26 when he fished a loose puck out of a crowd in front and flicked his second beyond Koskinen.
The Jets continued the onslaught just 1:20 later when Lowry redirected his fourth off a pass from Derek Forbort to make it 5-3.
McDavid got one back for the visitors thanks to his fifth with 1:50 left on the clock and Koskinen on the bench for an extra attacker, but Copp iced it into an empty net with under a minute to go.
The line of Ehlers, Stastny and Copp combined for 10 points Tuesday in Winnipeg's sixth game in nine nights.
"We're reading off each other so well," said Copp, "We've gone to the net hard, we've put the puck in the net on our opportunities, and have been able to change some games for us."
Edmonton and Winnipeg will go head-to-head seven more times this season, with the next meetings scheduled for Feb 15 and 17 in Alberta's capital.
Playing the finale of a four-game road trip through Toronto and Winnipeg, the Oilers opened the scoring on a power play at 1:48 of the first when Draisaitl snapped his fourth of the campaign — and fourth in as many games — off the rush.
Winnipeg responded on a man advantage of its own at 5:14 when Copp banged home his third after Koskinen made a couple of good stops.
Edmonton nudged back in front 2-1 at 9:13 when Patrick Russell found Larsson at the point, and he beat Hellebuyck on a shot the Jets goalie will want back.
The Oilers, who came in with the NHL's 25th-ranked power play after finishing first in 2019-20, connected on their second straight man advantage to go up by two just 2:03 later when Nugent-Hopkins took a pass from McDavid and wired his fourth upstairs.
But the Jets countered once again three seconds after an Edmonton penalty expired when Perreault snapped his first past Koskinen, who has played every minute of his team's season with fellow netminder Mike Smith out injured, off a Lowry feed at 14:37 as the Oilers took a 3-2 advantage to the locker room.
Mark Scheifele hit the post for Winnipeg early in the second on a 2-on-1 chance as the teams played with a lot more tempo following that penalty-filled first.
Edmonton's Zack Kassian had three great opportunities to put his team back up by two, including a breakaway moments before the intermission, while James Neal had another, but the Oilers were unable to find the range.
Without pointing fingers, McDavid said misses like that can give a tired opponent energy.
"I've been on the other side of that," he said. "When there's chances missed, it's almost like there's a goal scored for you.
"It's momentum they can build off."
The Jets certainly did that in the third.
Notes: Winnipeg head coach Paul Maurice was behind the bench for the 1,607th regular-season game of his NHL career, tying him with Al Arbour for fourth on the all-time list. … Edmonton hosts the Maple Leafs for two games beginning Thursday after the teams split a pair of contests last week in Toronto. … Winnipeg now has three days off before resuming its seven-game homestand Saturday against the Vancouver Canucks.
Mitchell: Toronto Blue Jays betting on Marcus Semien's upside while infielder gambles on himself – TSN
TORONTO — In luring George Springer last week, the Toronto Blue Jays remade their long-term outfield picture with one $150-million cheque.
On Tuesday, they continued upgrading, this time shifting their short-term infield picture with the addition of former Oakland Athletics shortstop Marcus Semien on a one-year, $18-million deal, a source confirmed.
The agreement is pending a physical.
From the Blue Jays' perspective, the move can be explained in one word: Upside.
In 2019, at the age of 28, the right-handed hitting Semien swatted 33 home runs, stole 10 bases, played in all 162 games, and slashed .285/.369/.522 on his way to a third-place finish in American League MVP voting.
In the pandemic shortened 2020 season … Semien cratered.
He batted just .223 with a .679 OPS and his strikeout numbers jumped as he fell from 7.6 fWAR in 2019 to 1.2 fWAR in 53 games last season.
The Jays are betting Semien can at least split the difference between his two most recent seasons, with the outside chance he can get back to his MVP ways for at least one year.
If things go well for the 30-year-old hitting near the bottom of what could be a top-five offence in baseball, the club will also have the ability to give Semien a qualifying offer next winter, which would either sign him up for another go-round at a similar price should he accept — the QO was $18.9 million this winter — or tie him to draft pick compensation if he declines and hits free agency.
On the flip side, Semien is simply betting on himself.
Put up big numbers in 2021 and he can try free agency again next winter, this time with some added defensive versatility to his name because the plan is for Semien to be the primary second baseman in Toronto.
He's not a complete stranger to the position, having made 26 starts at the keystone over his first two seasons in the big leagues with the Chicago White Sox, the club that selected him in the sixth round of the 2011 draft out of the University of California.
Semien has also made 44 starts at third base, a position he could see time at this season when the need arises, in addition to being the primary backup behind shortstop Bo Bichette.
Analytics and positioning should turn the athletic Semien into a plus second baseman with the glove and give the Jays at the very least a pretty fun double play duo up the middle this summer.
As of today, that would leave Cavan Biggio at third base and Vladimir Guerrero Jr. at first, but Biggio's extreme versatility gives the front office options, meaning they might not be done adding to the infield puzzle.
With at least one rotation arm needed and some bullpen depth, as well, the club's off-season is far from over, but you can easily start to question how much money there is left to spend.
The current estimated payroll, per Roster Resource, sits at around $132 million.
While Blue Jays' brass has given no indication where the upper threshold lies, there is reason to believe there's flexibility built into budget scenarios based on the opportunities available to them.
Considering there are a number of quality free agents still available and not enough major-league owners willing to spend money, GM Ross Atkins and the front office might have the wiggle room to convince ownership to push even more chips into the centre of the table.
Even without doing that, there's reason to believe the budget could go as high as $140 million, which leaves room for another free-agent addition, maybe a creative trade for a controllable player, or even some cost-cutting moves — you can pay half of Tanner Roark's salary to pitch elsewhere — if that's what's needed.
After a slow start to the off-season, the Jays are suddenly one of the winter's busiest teams.
Rotation aside, they're one of the most improved, too.​