OnePlus unveils the Bullets Wireless Z Bass Edition and a 10,000mAh Power Bank in India – XDA Developers
At an online event today, OnePlus took to the virtual stage to announce the OnePlus 8T, a notable revision over the OnePlus 8 with more bells and whistles like a 120Hz display and 65W charging. We've had a chance to review it, and we found it to be an awesome T series upgrade. In addition, OnePlus also announced the OnePlus Buds Z, a cheaper version of the OnePlus Buds that comes with tweaks such as silicone tips and an IP55 rating. But that's not all the company announced. If you're not a fan of true wireless earbuds and would prefer neckband-style earphones, then you're probably holding out hope for a new version of the Bullets Wireless. If you happen to live in India, we have good news: OnePlus has announced the Bullets Wireless Z Bass Edition, a minor revision of the existing Bullets Wireless Z.
OnePlus Bullets Wireless Z Bass Edition
What's the main difference between the regular version and the new Bass Edition? Both come with 9.2mm drivers that can deliver a rich bass effect and vocals, resulting in a pleasant listening experience. These earphones also come with what OnePlus calls "environmental noise cancellation", which should not be confused with active noise cancellation that's found in more premium products. It's hard to complain about this when you look at the price point: ₹1,999. We can presume that OnePlus tuned the bass profile to be more suitable with the typical music listened to by Indian audiences (hence the name), so the bass on these is probably fuller than what you'll hear on the standard model.
Among some of the other features the OnePlus Bullets Wireless Z Bass Edition comes with, we have 100ms low-latency audio, which is slightly less than the regular Bullets Wireless Z's 110ms of latency. There's also Warp Charge support that can give you 10 hours of playback with a quick 10-minute charge. The overall battery life of the device comes at a total of 17 hours of listening on a single charge, down from the regular version's 20 hours.
The Bullets Wireless Z Bass Edition will go on presale through OnePlus's official India store on October 15th before becoming available more widely on Amazon and Flipkart on October 16th. Open sales will begin on November 2nd. The earphones can be picked up in a new Reverb Red or Bass Blue color.
OnePlus Power Bank 10,000mAh
Looking for a quick top up for your new OnePlus 8T? OnePlus is now selling a new version of its 10,000mAh Power Bank. This device has dual USB ports and can charge two devices simulatenously at 18W speeds. It also supports pass-through charging so you can charge your phone and power bank at the same time. The power bank has 12 layers of circuit protection for safeguarding against damage. It weighs 225g and has a curved body, so it's lightweight and easy to carry. You can buy the power bank soon from OnePlus's online store in India in a black or green color.
iPhone 12 cameras can only be replaced by official Apple technicians, 12 Pro is unaffected – GSMArena.com news – GSMArena.com
Back when Apple added a fingerprint reader to the iPhone 5s, it made it impossible to replace by anyone other than an authorized technician. That makes some sense – a bogus reader may circumvent security. But over the years more and more components have become difficult to replace.
During its teardown and testing of the iPhone 12, iFixit found that taking the camera out and replacing it with an identical module from another phone causes issues. And not just the error report you get when you swap screens ("Unable to verify that this iPhone has a genuine Apple display").
No, this looks more like a bug. The camera works, but develops constant issues – it hangs occasionally, some camera modes stop working and the ultrawide camera refuses to turn on in photo mode. Strangely, it works just fine for videos.
Here's a demonstration:
[embedded content]
Even more strange is that doing the same procedure with an iPhone 12 Pro goes without a hitch – the new module works just fine, wide, ultrawide, tele camera, all of them, all camera modes too.
[embedded content]
iFixit explains that Apple has changed its training manuals. Starting with the iPhone 12 series, changing the display and camera requires the use of the System Configuration tool, which will connect to Apple's servers before reprogramming the new component to work properly.
Previously (starting with the XR/XS generation), this was only required when changing batteries. Changing security components – Touch ID or Face ID (which is embedded into the display and can't be changed separately) – is a whole different can of beans and requires reprogramming the Security Enclave.
Hugh Jeffreys, who runs one of the largest tech repair channels on YouTube, encountered the same issues as you can see in the video below. The bit about the camera starts at 8:50, but you can watch the whole video, which is an in-depth assessment of the iPhone 12 repairability (or lack thereof).
[embedded content]
Black Friday Spotlight: Best Buy Kicks Off a Month of Apple Deals and More – MacRumors
We've begun tracking early Black Friday deals in our dedicated Black Friday Roundup, and in an effort to prepare our readers for the big shopping event we're highlighting sales store-by-store in the lead-up to November 27.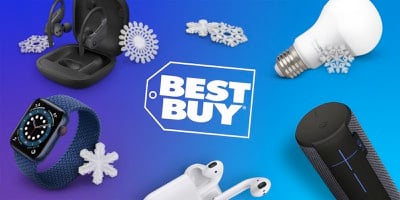 Note: MacRumors is an affiliate partner with Best Buy. When you click a link and make a purchase, we may receive a small payment, which helps us keep the site running.
This year we're starting with Best Buy, which announced its Black Friday sales earlier in the week while simultaneously kicking off a notable early sale on a huge variety of products, including Apple devices.
Every Best Buy location in the United States will be closed on Thanksgiving in 2020, so the focus on November 26 will be online deals. Best Buy's full schedule for the week of Black Friday can be seen below, and you can check out the Best Buy Black Friday newspaper ad right here.
Thanksgiving Day (Nov. 26) – Closed
Black Friday (Nov. 27) – 5 a.m. to 10 p.m. local time
Saturday, Nov. 28 – 9 a.m. to 10 p.m. local time
Sunday, Nov. 29 – 10 a.m. to 8 p.m. local time
Of course, these dates won't be the only times to snag deals at Best Buy in November, with a total of four extra discount events planned by the retailer next month. We don't know specifics of the early November sales yet, but the important sale here is on November 16, when My Best Buy Members will be able to shop thousands of deals from the Black Friday ad one week early.
Nov. 5 to 8 – The Wish List Sale
Nov. 11 – The Treat Yourself Sale
Nov. 12 to 15 – Our Coolest Deals Sale
Nov. 16 to 17 – My Best Buy Member Early Access Sale
Nov. 22 – Black Friday Starts Now! Sale
Covid-19 Safety Efforts: Best Buy is requiring all employees and customers to wear face coverings if they plan to shop in stores on Black Friday (and in general). There will be a limit to the number of people within each location, and social distancing efforts will be in effect.
For anyone who doesn't want to shop inside a Best Buy store during the holidays, contactless curbside pickup is available at all Best Buy stores. Orders are ready within an hour, and an employee can safely bring it out and place it inside your car. Next-day and same-day delivery options are also expanding to include more items on Best Buy's website.
Of course, there's also the Early Black Friday event running right now, which you can read about in more detail in the next section.
Early Black Friday – Oct. 28 through Nov. 1
There are quite a few categories covered in the early Black Friday sale, including video games, TVs, Apple products, headphones, small kitchen appliances, printers, vacuums, and much more. Head to Best Buy's landing page for the sale to shop the entire sale.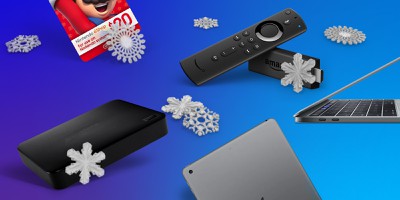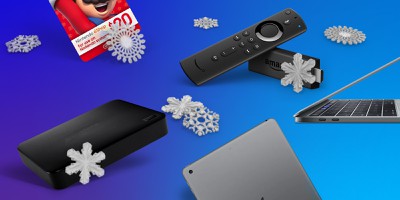 Below we've gathered some of the more notable items being marked down in Best Buy's early Black Friday sale. In regards to Apple, this mainly includes deals on Apple Watch SE and Series 6.
Headphones
Bluetooth Speakers
Apple Watch
Miscellaneous
Best Buy Black Friday – Weeklong Savings Begin Nov. 22
Like most retailers, Best Buy's Black Friday is really a week-long event that starts the Sunday before Thanksgiving: November 22. This will stretch through to Thanksgiving day with an online-only set of deals, and then end on Black Friday, November 27, with the expected selection of doorbusters.
Similar to years past, you'll find a lot of markdowns on quality TV sets, Blu-Rays, smartphones, Dyson vacuums, smart speakers, video games, and much more. Many of the sales listed below are available thanks to Best Buy's early Black Friday event that runs through November 1, but after that ends you won't be able to get the discounts again until November 22 (or November 16 if you're a My Best Buy member).
Laptops
Tablets
Streaming Devices
Computer Accessories
Storage
Gift Cards
Video Games
This year will see the launch of a new generation of video game consoles. While the PS5 and Xbox Series X won't have any deals, you'll definitely be able to save with solid markdowns on previous generation consoles and a wide assortment of video game software.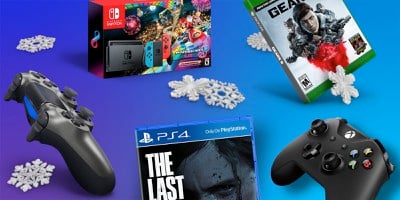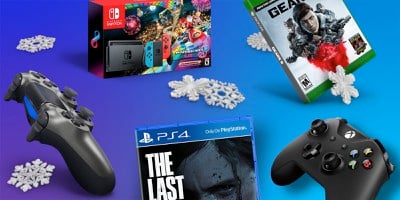 We don't know much about hardware deals yet, but Best Buy is showcasing a deal on the Nintendo Switch bundle with Mario Kart 8 Deluxe and three months of Nintendo Switch Online for $299.99.
To keep track of these Black Friday sales and more, head to our full Black Friday Roundup as well as our separate Deals Roundup.
Why Apple Stock Dropped Today – Motley Fool
What happened
Shares of Apple (NASDAQ:AAPL) fell 5.6% on Friday after the tech behemoth's fourth-quarter results disappointed investors.
So what
Despite the challenges of operating its global supply chain during the coronavirus pandemic, as well as the closure of many of its retail stores, Apple was able to eke out a 1% gain in revenue. The $64.7 billion in sales it generated was slightly above Wall Street's expectations of $63.7 billion.
The small gain was driven in part by strong sales of iPads and Macs, which appear to have benefited from more people working and learning from home during the COVID-19 crisis. Solid growth in Apple's services and wearables businesses also contributed to its modest sales increase.
iPhone sales, however, declined by 20.7% to $26.4 billion ahead of the launch of Apple's new 5G-enabled devices. Analysts had expected iPhone sales of $27.9 billion.
Now what
Despite the shortfall, investors have reason to be optimistic about the iPhone's future revenue- and profit-generating prospects. Apple's new model should benefit from the excitement surrounding the rollout of new 5G wireless networks and the blazingly fast wireless internet speeds they can deliver.
CEO Tim Cook said during a conference call with analysts that the initial data points for the iPhone 12 suggest that the product is "off to a great start." If Apple can sustain that momentum, its stock price could rebound sharply in the quarters ahead.