Ontario Minister of Education to Hold a Media Availability – Government of Ontario News
Stephen Lecce, Minister of Education, will hold a media availability.
Date: January 8, 2020
Time: Brief remarks at 10:30 a.m.
A media availability will follow.
Location: Queen's Park Media Studio
Ontario Legislature
Queen's Park
Toronto
Note: Accredited media only.
VIU Media Highlights: December 7, 2022 | News | Vancouver Island University | Canada – Vancouver Island University News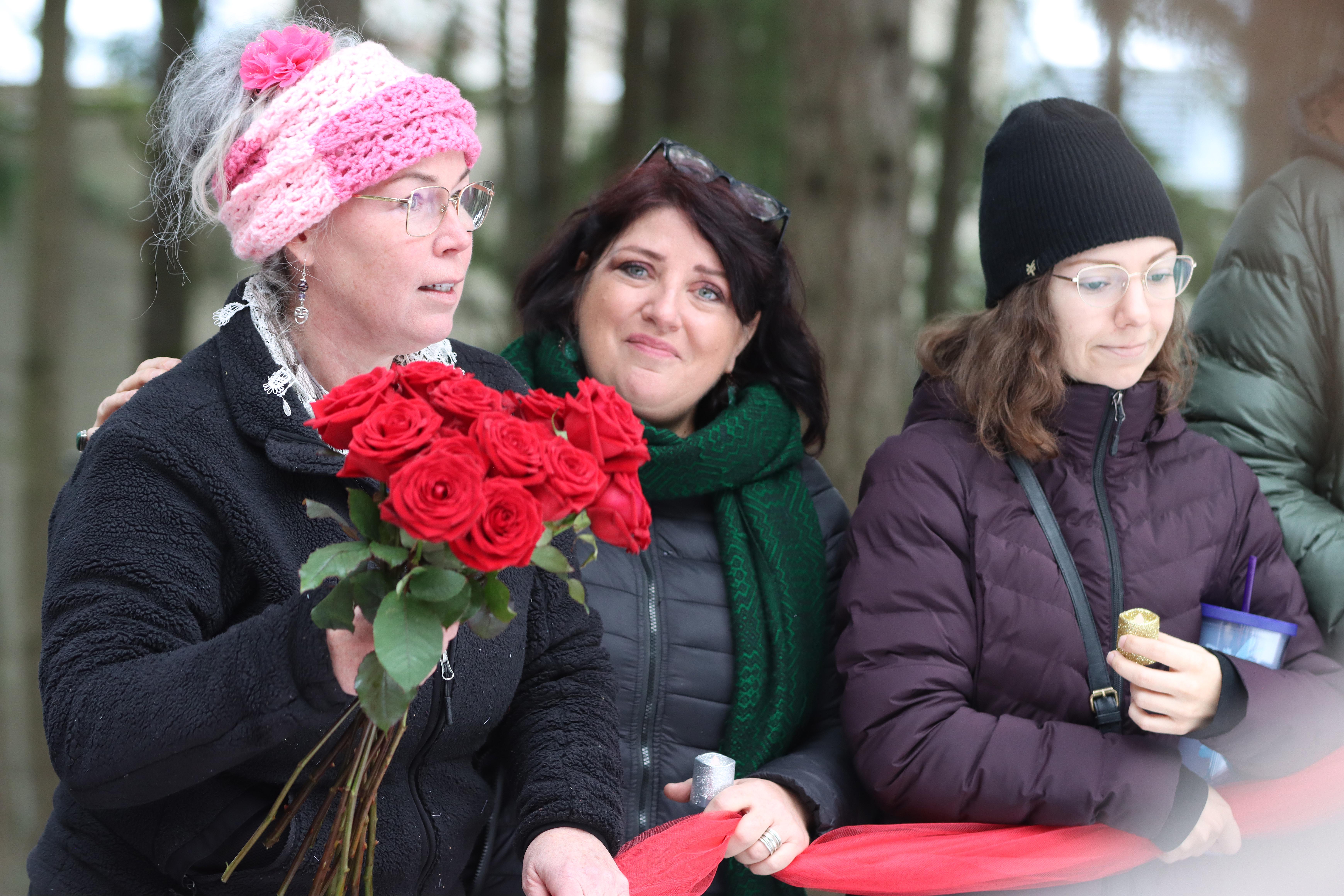 The giving spirit, global learning opportunities & holiday events 🎄
As we enter the winter season, the spirit of giving is strong at VIU, as you can see by our top story below. If you have any questions, please reach out to us.
Top stories
VIU Foundation's Giving Tuesday campaign raises more than $500,000
Students at Vancouver Island University will have fewer financial worries this season after a huge outpouring of support through the VIU Foundation's Giving Tuesday campaign. Learn more.
From climate change to fish kills: innovative chemisty research
Access to clean air, water and food is critical to the quality of life in Canada. Dr. Erik Krogh, a VIU Chemistry Professor, is expanding the frontiers of mass spectrometry to develop real-time measurements of emerging contaminants. His research will help address air quality and climate change as well as monitor pollution in water and soil. Read more.
Student gets prestigious research internship in Germany
Angelina Jaeger worked on research that ultimately aims to create a material with a similar texture and properties to human tissue, that is easy to make and use. She's also been working for VIU's Applied Environmental Research Lab – two very unique opportunities for an undergraduate student. Read more.
My semester abroad in Norway
Child and Youth Care student Sarah Osborne is just wrapping up a unique study abroad adventure in Norway, where she took the friluftsliv program (outdoor studies) at the Norwegian School of Sport Studies. Her semester included learning how to harvest seafood, navigate and connect with nature, kayaking and camping. Read more.
Campus events
Student art sale
Every year, Visual Art students host a sale at the View Gallery to sell/showcase their works for people. Come pick up one-of-a-kind artworks and gifts for the holidays on December 14. Learn more.
Milner Christmas Magic
This annual event hosted by VIU's Milner Gardens & Woodland offers visitors a dazzling experience walking through thousands of twinkling lights strung along the garden paths, and includes festive window displays within the historic Milner House and charming Gardener's Cottage. Read more.
VIU in the news
National Day of Remembrance and Action on Violence Against Women Vigil
Eliza Gardiner, Chair of the Status of Women committee, spoke with Gregor Craigie on CBC's On the Coast morning show about the vigil held yesterday to honour and remember the 14 young women who were murdered in the 1989 massacre at École Polytechnique. The committee also organized a panel presentation on women in non-traditional occupations. Listen to the interview.
Watch: The "Invasive Species Guy" on protecting BC's biodiversity
VIU Natural Resource Protection student Hunter Jarratt is passionate about raising awareness about invasive species. He has TikTok and Instagram channels devoted to raising awareness about how people can help protect BC's native plants and animals.Read more in the Times Colonist.
David Berlin: As trust in the media falls, there may be no moral high ground left to take – The Hub
During a visit to the newly renovated New York Times offices some years ago, I asked the editor, Dean Baquet, why he thought it fit to publish all of President Donald Trump's tweets, in spite of the fact that many seemed only about Trump's insatiable need to remain cock of the walk, talk of the town.
Baquet, who was in a rush, did not cite journalistic integrity or executive privilege or the public's right to know, but retaining the competitive edge: "If we don't publish them, someone else will," Baquet said.
The implication was that the Times needed to hold down its position as the paper of record and, even as the whale that it is, needed to swat off a hundred toothy minnows whittling away at a diminishing market. Editorial decisions, it seemed to me, were not necessarily aligned with responsible journalism but with business concerns.
Such reasoning, plus charges of niche marketing and unabashed partisan reporting, go to the heart of the issues raised in the 28th Munk Debate earlier this month which went forward on a resolution that people should not trust the mainstream media.
Matt Taibbi, a veteran journalist, former feature writer for Rolling Stone, Substack contributor, and author of several books including Insane Clown President, teamed up with British author and associate editor for the Spectator, Douglas Murray, to argue in favour of the resolution. Canadian journalist and New Yorker staff writer Malcolm Gladwell and New York Times columnist Michelle Goldberg argued against the resolution and in favour of continued trust in the mainstream media.
Goldberg is not an ideologue. On the contrary. Her opening remarks conceded grounds when she said that journalists "like the rest of us" sometimes miss things, get things wrong, and are overwhelmed by events that exceed expectations and perhaps their capacity to imagine the future in a whirlwind of events. After all, nobody, or hardly anybody, predicted the fall of the Soviet Empire. Nobody, or hardly anybody, imagined the 2008 financial crash. Nobody or hardly anybody predicted that Donald Trump would win the Republican Party primary, and even seasoned reporters such as David Frum were certain that Hillary Clinton would break the glass ceiling, leaving Trump locked out of office.
"We may screw up," Goldberg said, "but when we do, we try to figure out what we did wrong and fix it."
Gladwell expanded Goldberg's argument, suggesting that "trust" is not about substance, which every journalist sometimes gets wrong, but about hardwired newsroom processes.
"When I worked at the Washington Post, which is the definition of mainstream media," Gladwell said, "there were two things that were drilled into me. One was the importance of fairness. If you quoted someone denouncing someone else, you had to call up the person denounced and get a response. The second was accuracy."
Popular Posts
Gladwell went on to emphasize that processes including forensic analysis, cross-checking, oversight, and so forth have not changed. "If anything, many organizations like the New Yorker, spend more money on fact-checking than ever before, in part because there is so much more scrutiny and oversight.
Matt Taibbi was having none of this. Not because he was privy to shoddy practices, but because his issue was not the process but the "ethos" which justified niche journalism: preaching to the converted, killing stories, or burying them alive when they are not the kind of thing that your audience wishes to hear.
Being mainstream, according to Taibbi, means sitting comfortably on one side of the fence or the other. It means distrusting the people to reach their own conclusions. It means campaigning rather than reporting. Fox News and the legacy broadsheets are equally part of the problem. Rather than resist hyper-partisanship, they capitalize on and exploit a dangerous situation.
Taibbi quoted a Pew Center survey to wit: 93 percent of Fox's audience vote Republican, while 95 percent of the MSNBC audience votes Democrat, and New York Times readers are 91 percent Democrats.
Reporters and journalists no longer bother to distance themselves from their own biases and political agendas, Taibbi claimed, adding that his journalist father had a saying "the story is the boss" which meant that you don't lead but follow the story wherever it goes. Sadly, as he outlined, the story is no longer the boss. Taibbi left himself open to charges of sentimentalism when he looked back to the days when the CBS anchor, Walter Cronkite, was the most trusted person in the country.

"Who did Cronkite represent?" Gladwell fired back. Certainly not black people or women or immigrants or gay people or people with a mildly left-wing view. Gladwell could have added that Cronkite's America was very different than America today. Not only were there so many more blue suits in the street back then, but the CBS anchor had hardly any competition, and none like Fox.
Douglas Murray came to Taibbi's defense. Addressing Gladwell he said: "You did a little nasty jab at Matt…trying to pretend that he is desperate for an era of white men broadcasting." Turning to Taibbi, he continued. "We've only just met, but you didn't give off that vibe to me." Taibbi motioned that he did not harbour such feelings.
More than the other three debaters, Murray stretched the truth and deployed ad hominem arguments (which Gladwell did as well). He quipped that "you really know that the world is in trouble when Canada becomes very interesting." He claimed that in Canada "the government can tell the media what to do and the media does the bidding of the Canadian government." This has not been my experience.
Murray claimed that the New York Times vilified the trucker protests, a charge which Goldberg proved entirely exaggerated. But when he raised the Hunter Biden laptop story, things heated up. Why didn't the Washington Post and the Times follow up on the story published in the New York Post prior to Biden's election?
"Why didn't they call up people? Why didn't they check whether the emails were accurate? Because they didn't want Biden to lose the election. He was their guy, and they didn't want to screw that up," said Murray.
The moderator, Rudyard Griffiths, underscored Murray's charge, pointing out that this was an important allegation. Everyone felt certain that the gloves were about to come off.
Goldberg took up the challenge: "The person who wrote the New York Post story asked to have their name taken off it because they thought the story was unreliable. The people who had the hard drive would not give it to the Washington Post and the New York Times. The media has covered this, but they have also been careful, given the fact that this stuff still cannot be authenticated."
The crux of her argument, it seemed to me, was just what she had stated earlier—that process trumped perception and though she and others were sorry that some readers believed that the Times had withheld the laptop business for scurrilous reasons, the truth is that the story was not ready for prime time.
Goldberg went on to cite many instances where the New York Times opted for counter-intuitional stories over reader-pleasing narratives. But she sounded defensive in part because she was reacting to a charge that she did not get in front of. She said that readers of the mainstream media were safer and better protected if they stuck with the mainstream and avoided the contrarians. Murray agreed that one should read the mainstream media, but "you just shouldn't trust them."
If I understood Murray's point correctly (which I may not have) he meant that readers cannot and should not stop thinking for themselves. There is no way to coast, take in the news as if it were breakfast cereal (in the manner that was maybe possible in the 1950s). To me, it seems not at all clear that any of the news media can do anything to rectify the situation. To take the moral high ground does not seem possible. It is not even clear that such grounds exist any longer.
Taibbi, whose critique hinged on the possibility that journalists could do a whole lot better, closed with little hope. Regardless of how the chips fell in this debate, he said, the question as to whether to trust or not to trust the media has already been settled. Taibbi quoted from a recent Gallup poll, which found that just 7 percent of Americans have a great deal of trust in the media; 27 percent have a fair amount; 28 percent do not have much confidence; a full 38 percent have none at all in newspapers, TV, and radio.
According to a Reuters Institute 2022 report, trust in the Canadian news has dropped 13 percentage points since 2016. Only 42 percent of Canadian respondents trust most news, most of the time. But as low as the number is, it is significantly higher than the post-debate figure.
Murray and Taibbi managed to swing some 19 percent to their side, leaving only 33 percent trusting souls shuffling nervously out of Roy Thomson Hall.
The media business is in turmoil — but its stocks may be close to bottoming – CNN
The media sector has had a tumultuous 2022, culminating in the shocking return of Bob Iger as CEO of Disney and a spate of layoffs at multiple companies. But there may be a few hopeful signs for normalization and stabilization in 2023.
Take Netflix

(NFLX). Wall Street, for what it's worth, seems to think the worst is over for the streaming leader after it finally decided to cave and launch an ad-supported service. The stock is still down about 50% this year, but it's no longer the biggest dog in the S&P 500 — and it's actually up more than 75% from its 52-week low earlier this year.
The movie business is stabilizing, too — even though many people are still staying away from theaters and studios aren't releasing as many blockbusters. But according to Box Office Mojo, the film industry has generated nearly $6.4 billion in ticket sales this year, led by Paramount's "Top Gun: Maverick."
While still a far cry from pre-pandemic levels, that's up 30% from 2021 — and this year is not done.
DisneyMarvel has also had a monster hit with the eagerly awaited "Black Panther: Wakanda Forever" sequel, which should churn out even more ticket sales over the next few weeks before the the end of this year. (Movie theater stocks are still languishing, however.)
The news is mixed for other struggling media titans. Shares of some companies have rebounded off their lows — like Disney

(DIS), Fox

(FOXA), CNN parent Warner Bros. Discovery, Paramount, Comcast

(CMCSA) and digital media device maker Roku

(ROKU).
Yet those stocks are all still sharply lower for the year. And what's more, many media companies are in the midst of layoffs and other cost-cutting measures, including CNN and its parent Warner Bros. Discovery.
CBS owner Paramount also just lowered its forecast for advertising sales in the fourth quarter. CEO Bob Bakish said at a UBS media conference earlier this week that the market remains "challenging," adding that this is the case for both traditional "linear" cable and broadcast TV as well as on the digital side of Paramount's business.
Streaming shifts and possible media mergers

Market watchers are increasingly questioning the willingness of consumers to pony up for more streaming services so they can watch movies and TV shows at home. Subscription fatigue is starting to set in, which is another factor hurting the likes of Netflix, Disney and others.
"Media is in a state of transition (linear legacy TV to streaming), which becomes more difficult when traditional revenue streams see pressure (advertising on weak macro and affiliate revenue on cord cutting), as will be the case next year," said Tony McCutcheon, an analyst with BNP Paribas Securities Corp., in a recent report.
Some analysts are hopeful the movie business rebound can offset some of the streaming weakness.
"The return of former CEO Bob Iger drives a return to creativity dominance, and the ongoing release of blockbuster content will continue to drive its flywheel of growth," said analysts at Tigress Research. "Content is king and [Disney] is the king of content."
Wall Street also is starting to speculate about another possible round of media mergers, given that weaker players may want to join forces to try and more effectively compete with Netflix and Disney.
UBS analysts pointed out in a report that Paramount believes industry consolidation is "inevitable."
The accuracy of that prediction remains to be seen. But Wall Street is certainly more bullish about the prospects for media stocks.
The consensus price target on NBC/Peacock owner Comcast, for example, is about 25% higher than current levels while analysts are predicting a 30% pop for Disney. Wall Street is predicting that Warner Bros. Discovery could nearly double.
So even though it feels like there's still more bad news to come, media stocks may have already hit the bottom.