OverActive Media Moving Forward With Populous on $500M Venue Project – The Esports Observer
Esports in Canada is getting a boost after OverActive Media confirmed today that together with the design firm Populous, a near $500M entertainment performance venue is due to be completed in 2025. This project marks the first potential new sports or entertainment venue built in Toronto since BMO Field was completed in 2007. This project was a privately financed, purpose-built venue, and will offer music artists and entertainment acts a new place to call home in Toronto.
The new facility will be located in the heart of the historic CNE Grounds, with a facility plan that "is a strategic extension of the master plan for the region previously established by city officials." The new venue is located on four acres on the northside of Lakeshore Blvd., and across from the Ontario Place lands.
Looking ahead, the facility plans to host more than 200 events a year, which will consist primarily of music and entertainment bookings. However, the venue hopes to " attract major city-wide conventions, corporate events and product launches, awards shows" and "a full slate of esports events increasing over time."
As OverActive Media is the owner of four major global esport franchises, including Toronto's two professional teams,Toronto Ultra of the Call of Duty League and Toronto Defiant of the Overwatch League, the new venue will become the new home for both but, the plan is to also elevate Toronto and Canada as a destination of choice for the global industry of gaming and esports.
The design was conceived by U.S. multinational design firm Populous.
PlayStation State of Play: How to watch, what to expect, start times – CNET
There are big things in the PlayStation 5's future. Horizon: Forbidden West, God of War, Final Fantasy 16, as well as the delayed Gran Turismo 7. But beyond the fact that these game's exist, we don't know too much about them. Hopefully that will change on Thursday.
After Nintendo last week announced Splatoon 3, The Legend of Zelda: Skyward Sword HD and Mario Golf: Super Rush at its Nintendo Direct presentation, Sony announced it'll have a keynote presentation of its own for Thursday in State of Play.
The previous State of Play, in October, was all about the upcoming PlayStation 5 and its user interface. On Thursday, State of Play will focus entirely on games.
How to watch
Easy peasy: Right here!
Or, if you'd rather Twitch, right here.
Start times
State of Play kicks off at 2 p.m. PT/5 p.m ET on Thursday, Feb. 25. Brits will get their sneak peek into upcoming PlayStation games just before bedtime, as it begins at 10 p.m. GMT. Sony's presentation starts with the business day in Australia, playing from 9 a.m. Friday AEDT.
What to expect
Sony says State of Play will focus on 10 games coming to PS4 and PS5, which'll include new announcements as well as updates on games shown off at last June's PS5 showcase.
That's potentially big news, because games shown off at last June's PS5 showcase include Horizon: Forbidden West, Gran Turismo 7 and a PS5 edition of Grand Theft Auto 5. Hopefully we'll also see more of God of War: Ragnarok, which is tentatively scheduled for a 2021 release.
Official: Redmi Note 10 series will get the 108MP camera sensor – gizmochina
Xiaomi has been teasing several features of the upcoming Redmi Note 10 series of devices. Ahead of the March 4 launch(India & Global), the company has confirmed that the series will feature a 108MP camera sensor.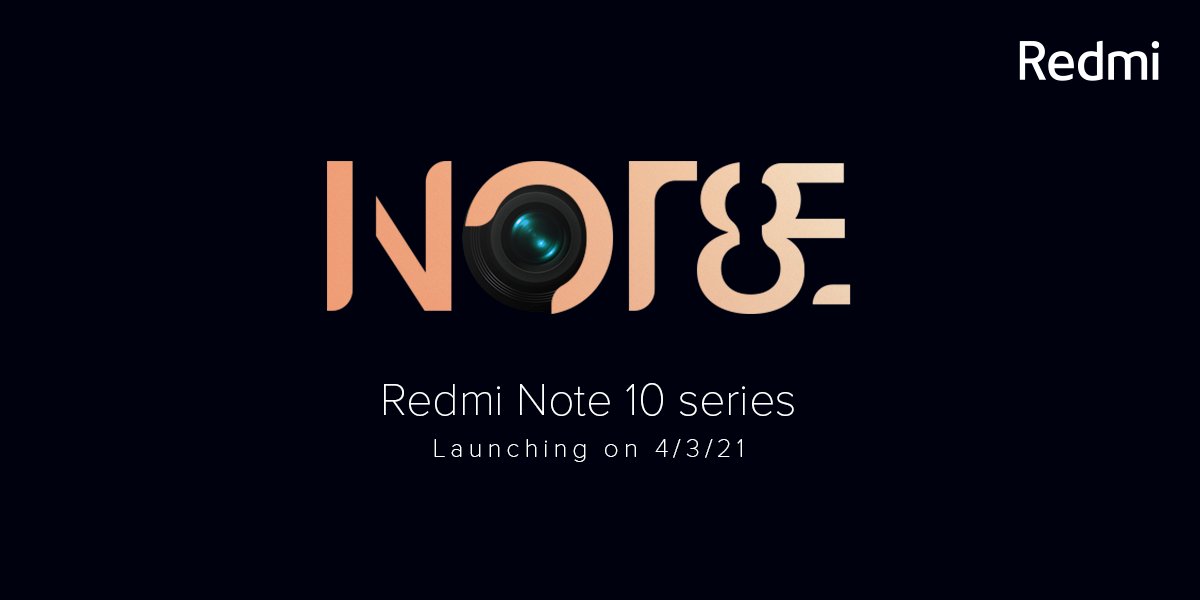 The company, took to Twitter to confirm the camera feature on the Redmi Note 10 series. It says that the series will bring the first 108MP flagship camera. Assuming that the series will have two or more devices, it is likely that the Redmi Note 10 Pro/ Pro Max will have the flagship camera(could be Samsung's HM1 sensor).
The company's only other device to feature a 108MP camera in the affordable segment is the Mi 10i 5G. Either way, it looks like the 108MP game has finally trickled down to the budget devices. This is because realme has teased its own version of the 108MP camera sensor a few hours ago, and it could be on the realme 8 series.
The Redmi Note 10 series is expected to switch over to the AMOLED panel this time. Last year, the company brought the IPS LCD on the Redmi Note 9 Pro Max. It didn't even have the support for a higher refresh rate.
However, the latest hands-on leak reveals that the non-Pro Redmi Note 10 will feature a centered punch-hole AMOLED display. This means that the highest model in the series will definitely feature it.
The top-of-the-line variant in the series is expected to be a 5G device. Rumors say that it could be a Snapdragon 768G 5G chipset but there is no confirmation so far. Let's wait for more details in the coming days.
RELATED:
---
[embedded content]
ALWAYS BE THE FIRST TO KNOW – FOLLOW US!
Season 3 of CTV's Hit Original Comedy JANN Begins Production – Canada NewsWire
– Calgary-based Tenaj Williams (BIG SKY, WYNONNA EARP) and Vancouver-born Charlie Kerr (SUPERNATURAL, THE MAGICIANS) join lead cast –
– Michael Bublé set to guest star this season –
– New eight-episode season of JANN, from EMMY® Award-winning producer Andrew Barnsley (SCHITT'S CREEK), and 2020 WGC Screenwriting Award-winners Jann Arden and Jennica Harper with Leah Gauthier, filming in Calgary –
Key Tags: @CTV_PR, @TheLede_CA, @CTV, @JannArden, #JANNonCTV
To tweet this release: https://thelede.ca/oofOcx
CALGARY, AB, Feb. 25, 2021 /CNW/ – CTV, in association with Project 10 Productions and SEVEN24 Films, announced today that production has begun in Calgary on Season 3 of hit original comedy series, JANN. Starring multi-platinum award-winning Canadian singer, songwriter, broadcaster, and author Jann Arden as a fictionalized version of herself, Season 3 consists of eight half-hour episodes.
Joining the cast of JANN in leading roles this season are Canadian actors Tenaj Williams (BIG SKY, WYNONNA EARP) and Charlie Kerr (SUPERNATURAL, THE MAGICIANS). Williams stars as Trey, Jann's (Jann Arden) personal assistant; while Kerr plays Nate, who finds himself in a love triangle with Jann and her ex-girlfriend Cynthia (Sharon Taylor).
Confirmed to guest star on the series' third season is GRAMMY® Award-winning Canadian singer-songwriter Michael Bublé as himself.
Season 3 of JANN is a period of new beginnings as Jann takes her life, career, and relationships into her own hands. She hires a personal assistant, commits to making a new album from the heart, and, after her girlfriend refused her marriage proposal, starts dating someone new… a younger man.
"I'm very excited and relieved to be going forward with Season 3 of JANN in light of all the strange things happening in the world," said Jann Arden, Co-Creator, Executive Producer, and star of JANN. "It feels like a little ray of sunshine to be back with my TV family working on JANN. We are all very excited about what the future holds for all these characters this season."
To view full press release, click here.
SOURCE CTV
For further information: For more information, please contact: Matthew Almeida, CTV Networks, 647.389.2337 or [email protected], Christy Sullivan, CTV Networks, 416.557.2840 or [email protected]