Quebec officials say 98 monkeypox cases detected, more than 1,600 vaccinated
MONTREAL — Quebec's Health Department says the province now has a total of 98 confirmed cases of monkeypox.
That number reported today is up by eight cases from the 90 reported earlier this week.
Monkeypox is a rare disease that comes from the same family of viruses that cause smallpox, which the World Health Organization declared eradicated around the globe in 1980.
Monkeypox generally does not spread easily between people and is transmitted through prolonged close contact via respiratory droplets, direct contact with skin lesions or bodily fluids, or through contaminated clothes or bedding.
Quebec began offering a smallpox vaccine to certain close contacts of infected people in late May, and the Health Department says as of today it has since vaccinated 1,622 people.
Alberta, Ontario and British Columbia have also reported cases of monkeypox, although the vast majority of Canada's cases are in Quebec.
This report by The Canadian Press was first published June 9, 2022.
The Canadian Press
WHO calls for pressing action to contain monkeypox risk in Europe – Prensa Latina
"The risk is considered high in the European region of the World Health Organization (WHO), due to reports about a geographically widespread outbreak involving a great number of newly affected nations," Ms. Vujnovic said in an interview with Sputnik news agency.
Vujnovic explained the WHO highly recommended that all nations globally making teeming efforts to identify new monkeypox cases and trace contacts to control outbreaks and prevent further spread.
Likewise, the WHO representative stressed there is no need to vaccinate the Russian population massively against smallpox.
"Mass vaccination is not currently recommended, but itś being considered in certain situations to vaccinate those who were in contact or vulnerable people," she stressed.
In this regard, Natalia Psheníchnaya, Deputy Director of Clinical and Analytical Work at the Russian Central Research Institute of Epidemiology, in previous days said Russia has no reported any monkeypox cases so far, however, she assured that health protocols have been set up to detect any case.
The WHO has to reported over 5,100 cases in 51 non-endemic nations from May 13 to July 1.
pll/car/odf
Toronto Public Health hosting pop-up COVID-19 vaccination clinics throughout Canada Day weekend – Toronto.com
Toronto Public Health continues to host summer pop-up vaccination clinics across the city in partnership with Toronto's Canada Day festivals and special events. This is part of Team Toronto's continued efforts to bring COVID-19 vaccination opportunities to places residents live, work and play.
"As people gather to celebrate Canada Day across the city, Team Toronto will be out helping residents get vaccinated against COVID-19 and keep their vaccinations up to date," said Mayor John Tory. "We have made such progress thanks to our world-leading vaccination efforts, and that's why we're continuing to work throughout this holiday and into the summer to help deliver vaccine doses."
TPH will host the following vaccination clinics in early July:
• High Park Canada Day Festival at High Park, 1873 Bloor St. W., Friday, July 1, 10 a.m. to 2 p.m.
• East York Canada Day Festival at Stan Wadlow Park. 373 Cedarvale Ave., Friday, July 1, 11 a.m. to 5 p.m.
• Canada Day event at Mel Lastman Square, 5100 Yonge St. Friday, July 1, 2 to 7 p.m.
• CIMA Mayor's Cricket Trophy event at Sunnybrook Park, 1132 Leslie St. Saturday, July 2, 9 a.m. to 4 p.m.
• Lakeshore Ribfest at 1 Colonel Samuel Smith Park Dr. Saturday July 2 and Sunday, July 3, 11 a.m. to 6 p.m.
• Afrofest at Woodbine Park, 1695 Queen St. E. Saturday, July 9 and Sunday, July 10, 1 to 7:30 p.m.
• Dragon Boat Challenge (GWN Sport Regatta) at Marilyn Bell Park, 1095 Lakeshore Blvd. W. Saturday July 9, 8:30 a.m. to 3:30 p.m.
These family-friendly and youth-friendly clinics will provide first, second, third, fourth and children's COVID-19 doses to eligible residents age five and up on a walk-in basis, with no appointment or health card required. Pfizer and Moderna vaccines will be offered by TPH nurses, who will also answer COVID-19 and vaccine-related questions.
Residents can continue to get vaccinated at city-run immunization clinics, primary care offices and more than 525 pharmacies. A full list of clinic locations and hours is available on the City's COVID-19: Where to Get Vaccinated webpage.
As of Monday, July 4, the city-run immunization clinic at Metro Hall will operate Monday to Friday noon to 6 p.m. and Saturday and Sunday 10 a.m. to 4 p.m. Residents can find a pharmacy offering COVID-19 vaccination by using the Government of Ontario's COVID-19 pharmacy vaccine locations webpage.
All eligible residents are encouraged to get their third and fourth dose as soon as possible. As with vaccines for other diseases, people are protected best when they stay up to date. COVID-19 vaccines have been scientifically proven to lower the risk of illness, hospitalization and death while protecting oneself, loved ones and the community, and residents with three doses had the lowest rates of hospitalization, ICU and death over any other level of vaccination.
Style File: Smart sunscreens – Montreal Gazette
Postmedia may earn an affiliate commission from purchases made through our links on this page.
Article content
Sunscreen is always a good idea.
Article content
Skin cancers are the most common forms of cancer in Canada, according to Statistics Canada. And severe sunburns are noted as "an important risk factor for melanoma and non-melanoma skin cancers," according to the agency.
With this in mind, it's important to slather, smooth, spray — or whatever your chosen format of sun protection may be — this summer.
Here are four smart sunscreen options to consider adding to your daily sun-protection plan:
Tint time
From the French brand La Roche-Posay, this "ultralight" sunscreen formula features a universal tint to match most skin tones. See you later, face makeup. The Anthelios Mineral Tinted Ultra Fluid boasts a sun protection factor (that's the SPF) of 50, thanks to 100 per cent mineral filters. Suitable for sensitive skin, the broad-spectrum sunscreen — it blocks both UVA and UVB rays, is sweat resistant and water resistant for up to 40 minutes.
Article content
$35.95 | Shoppers Drug Mart, Laroche-posay.ca
Double duty
This advanced sunscreen formula from Shiseido acts as a moisturizer, sunscreen and face primer all-in-one formula. The Urban Environment Oil-Free Sunscreen has an SPF of 42 and features skin-loving ingredients such as spirulina and hyaluronic acid to hydrate and smooth skin while broad-spectrum UV filters protect against ultraviolet rays.
$45 | Sephora, Shiseido.com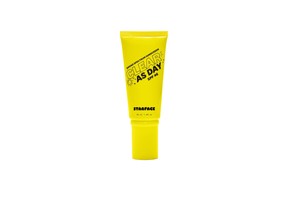 Smooth operator
Perfect for those who struggle with acne, this Clear as Day SPF 46 from the brand Starface is vegan and cruelty-free, while also being oil-free and non-comedogenic. The fragrance-free formula features a unique gel texture and is completely clear so there's no fear of a white cast on skin. Water resistant for up to 80 minutes, so you can spend a little extra time splish-splashing about.
$32 | Starfaceworld.ca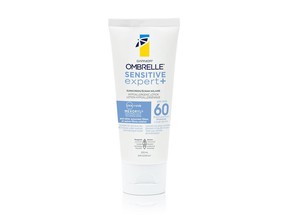 All-over option
Sun protection doesn't stop at the face, neck and décolletage. Introduce head-to-toe coverage to your summer routine with the Garnier Ombrelle Sensitive Expert Body Lotion SPF 60. The hypoallergenic sunscreen formula features broad-spectrum coverage, is fragrance-free, dermatologist-tested, non-comedogenic and water resistant for up to 80 minutes. Plus, the lotion formula is easy to apply, and absorbs quickly.
$24.99 | London Drugs, Londondrugs.com