Teledyne introduces Contact Image Sensors for high-speed, high-resolution line scan imaging – GlobeNewswire
WATERLOO, Ontario, Sept. 27, 2022 (GLOBE NEWSWIRE) — Teledyne DALSA is pleased to introduce AxCIS™, a new family of high-speed and high-resolution fully integrated line scan imaging modules. These easy-to-use Contact Image Sensors (CIS) combine sensors, lenses, and lights all-in-one, offering a lower cost inspection system for many demanding machine vision applications.
AxCIS is powered by Teledyne's new quadlinear CMOS image sensors, which deliver up to 120 kHz line rates for mono, 60 kHz x 3 for colour, at 900 dpi resolution, so that defects can be detected with unprecedented precision. Its unique staggered sensor design covers the whole field of view without missing pixels, providing a 100% seamless image without any interpolation. HDR imaging can be achieved using a dual exposure mode, which enables better detectability for highly reflective materials with improved dynamic range.
Initially available in widths of 400mm, 800mm (plus other widths in increments of 100mm), AxCIS can fit anywhere in your system, even with limited vertical clearance. It's Camera Link HS SFP+ fiberoptic interface delivers high resolution images over standard low-cost, long-length cables (up to 300m) with high reliability of data transmission.
"AxCIS offers a fully integrated, easy-to-use, cost-effective line scan imaging solution to meet the requirements of space limited systems, such as print, printed circuit board and web inspection," said Xing-Fei He, Senior Product Manager at Teledyne DALSA. "Superior image quality, high resolution 900 dpi imaging combined with HDR mode significantly improves detectability in the most demanding applications, including Li battery inspection."
AxCIS will be featured in live demonstrations at VISION Stuttgart from 4-6th October. Please visit the AxCIS product page for more information. For sales enquiries, visit our contact page, and for full resolution images, our online media kit.
Teledyne DALSA is a part of Teledyne's Vision Solutions group and a leader in the design, manufacture, and deployment of digital imaging components for machine vision. Teledyne DALSA image sensors, cameras, smart cameras, frame grabbers, software, and vision solutions are at the heart of thousands of inspection systems around the world and across multiple industries. For more information, visit www.teledynedalsa.com/imaging.
All trademarks are registered by their respective companies.
Teledyne DALSA reserves the right to make changes at any time without notice.
Media Contact:
Jessica Broom
Jessica.Broom@teledyne.com
A photo accompanying this announcement is available at https://www.globenewswire.com/NewsRoom/AttachmentNg/64491877-f307-40eb-a57a-e221a0565558
Makeover: How to achieve that perfect flick, no matter your eye shape
Nadia Albano offers up her tips on how to achieve a classic look
A winged eyeliner is a classic look loved by many, and surprisingly easy to do.
Here are a few easy steps, and tips, to help you get that perfect flick no matter your eye shape.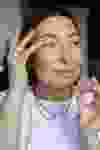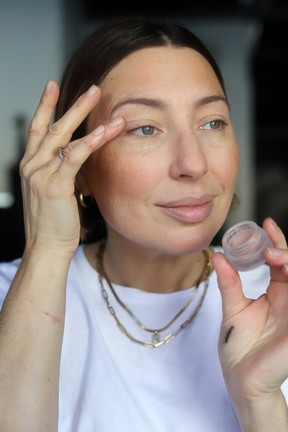 Step 1: Primer
The first and most important step is to prep the eyelid with a smudge proof base. I'm using Charlotte Tilbury's Matte — Eyes to Mesmerize in Nude Cashmere because it goes on smoothly, is long wearing and lasts up to 12 hours.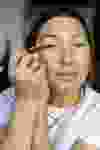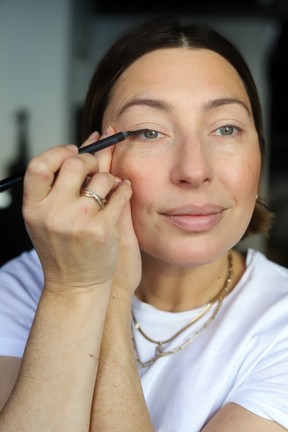 Step 2: Liner
I used Smashbox — Always On Waterproof Gel Eyeliner in Fishnet to draw on my liner. tarting at the middle of my eyelid, I traced a thin line along my lash, which progressively grew thicker toward the outer corner of my eye. I then connected the line from the inner corner to the middle of the eye. The key to a perfect liner is to use short and clean strokes, a sharp eyeliner and a fine angled liner brush to extend the outer wing.
Tip: For hooded eyes try creating the outer wing where the hood starts first and work your way inward. For round eyes start from the outer corner of the eye and create a sharper angle toward the middle of the lid. For small eyes try keeping your liner and wing thin and short. Use a skin toned eyeliner to draw a line just below the wing and to tight line, making the eyes appear larger and brighter.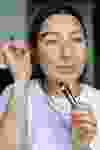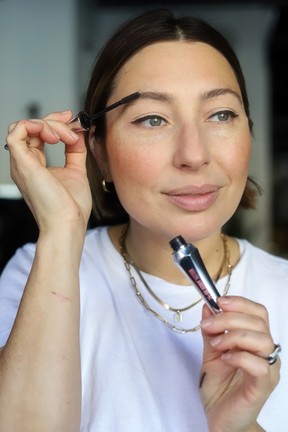 Step 3: Mascara and brows
Curling the lashes and coating them with black mascara will enhance the look, as will filling in your eyebrows. I'm using Benefit Cosmetics — Roller Lash Curling Mascara in black and on my brows, I used Benefit — 24-Hour Brow Setter Clean Brow Gel with Benefit — Precisely My Brow Pencil in #4.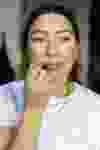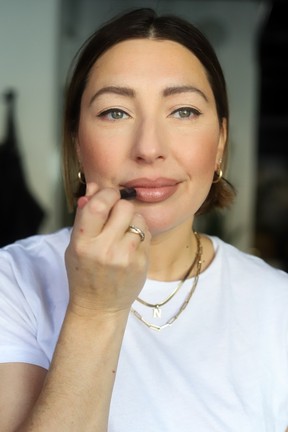 Step 4:
I lightly contoured my face with Tarte Amazonion Clay Waterproof Bronzing Powder, then swept a hint of Benefit Cosmetics — Dandelion blush on my cheeks. To pull the look together, I lined my lips with NYX — Suede Matte Lip Liner in Sandstorm then layered it with Glo Skin Beauty — Cream Glaze Crayon in Chiffon.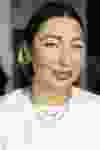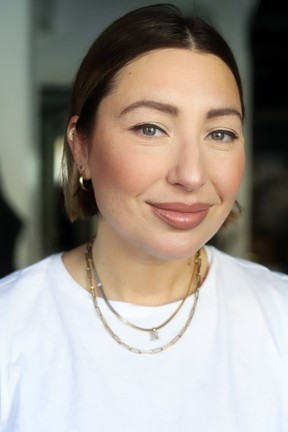 Fortnite Chapter 4 starts today: See what happened at game's Fracture event finale
The next generation of Fortnite heralds the coming of famous and exciting new characters like Geralt of Rivia from The Witcher, the fabled Doomslayer, and The Hulk, among others. Other than that, new gameplay mechanics like the addition of motorcycles add a lot more to the latest Chapter of Epic Game's most popular battle royale.
Fortnite's last map was quickly devoured by the invading Chrome in a small cutscene last night. The Herald led the Chrome, and despite the Fortnite, heroes making their last stand against him and shooting him down, which only led him to return supersized, the Chrome devoured the island along with The Herald making the island unstable and then finally disintegrating.
This was followed by a 30-minute event mode where the players were tasked to rebuild the island anew with a mix of known and fresh new locations that are set to appear in the New Chapter. At the end of the event, another cutscene appeared where Paradigm succeeds in her mission of fusing the island back as the game's Zero Point puts together the chunks of the landscape together. The second half of the trailer features cameos from characters thought to appear in Chapter 4, such as Geralt from The Witcher, Hulk, YouTuber Mr. Beast, The Doomslayer and another Pickaxe item themed around All Might from My Hero Academia.
'The Callisto Protocol' Receiving First Post-game Content This February – Bloody Disgusting
After revealing a whack of character posters earlier this week for their upcoming adaptation of The Last of Us, HBO has unleashed the big one with the official trailer. Set to a-ha's "Take On Me" (seriously), the new trailer sports almost entirely new footage, as well as recreating some iconic scenes from the first game.
Co-written and executive produced by Chernobyl creator Craig Mazin and Naughty Dog vice president Neil Druckmann, the series will cover the events of the first game, twenty years after modern civilization has been destroyed due to the Cordyceps infection. Joel, a hardened survivor, is hired to smuggle Ellie, a 14-year-old girl who holds the cure for the infection, out of an oppressive quarantine zone. What starts as a small job soon becomes a brutal, heartbreaking journey, as they both must traverse across the US and depend on each other for survival.
HBO's "The Last of Us" will premiere on January 15, 2023 on HBO Max, and stars Pedro Pascal ("The Mandalorian") as Joel, and Bella Ramsey ("Game of Thrones") as Ellie. Gabriel Luna (Terminator: Dark Fate) is playing Tommy, the brother of Pascal's Joel. Storm Reid, Anna Torv, Jeffrey Pierce, Nick Offerman, Merle Dandridge, Nico Parker, Murray Bartlett and Con O'Neil will also star in the series.
Kantemir Balagov (Beanpole) directed the pilot episode of the series, with Jasmila Žbanić (Quo vadis, Aida) and Ali Abbasi (Border) also directing episodes.