This 75-inch Samsung 4K TV just got a 30% discount
Update: This deal has now expired, just before the end of the sales window. However, we have found some excellent, comparable deals still going in our Prime Day hub of all the best deals.
After a 75-inch 4K TV? This new Prime Day deal could be just the ticket, after the excellent Samsung Q90T QLED got a 30% discount for Amazon Prime Day.
You're paying just $2,597.99 for this 2020 Samsung TV, down from an RRP of $3,297.99, for a total saving of $700. Not bad! (Not in the US? Check out deals in your region at the end of this article.)
With a 4K QLED panel, HDR support, and over 2,000 nits peak brightness, it's a great choice for a new television in your home – it earned four stars in our review, too.
The Q90T has all the same specs and panel quality of this year's 4K flagship, the Q95T. The only difference is that you won't get the Samsung OneConnect box cabling solution, which outsources all the TV's ports and inputs to a piece of external hardware (it's a bit tidier).
We're told the deal is only going to be live for a matter of hours, though, so we'd jump in and nab it before it reverts to the original RRP.
As a 75-inch TV, you're getting a lot of screen real estate for the price – making this is a good choice if you're desperate for something more impactful than a standard 55-inch set – say, for family movies or sports matches.
Samsung saves its best specs these days for its 8K TVs, of course, and if you have last year's Q90R, you'd actually be looking at a drop in specification for this new set. However, for the best Samsung 4K TV available in 2020, this is the deal you'll likely want to get.
Looking for something a bit cheaper?
Not in the market for a $2,500 75-inch TV? There are plenty of great, cheap TVs on sale today that are worth checking out, too.
Here are a few awesome options in the $500-$600 range, and an excellent OLED that's $1,000 less than the Samsung 75-inch TV.
Hisense H8G 55-inch ULED TV: $599 $499 on Amazon
Hisense might not have the same clout that Sony or LG have, but with prices lower than almost anyone else, it's well-worth taking a look at their wares. Among the best TVs from Hisense this year is the new H8G ULED TV that offers a lot of similar features of the big-name brands at a third of the price.View Deal
LG Nano 85 49-inch 4K TV: $679.99 $596.99 at Amazon
Last but not least, check out this LG Nano Cell TV that was just released earlier this year. Nano Cell, for those who missed the memo, offers a quantum dot-like filter for better color saturation and throws LG's webOS on top. Again, it's not an incredible savings, but with $100 off the regular price, it's a good option. View Deal
LG OLED CX 55-inch TV: $1,999.99 $1,596.99 at Amazon
It's not a 65-inch OLED, but you can Save $400 on this 55-inch premium LG OLED CX TV in Amazon's latest Prime Day TV deals. That's a considerable discount on such a high end spec, with the CX being one of the best-performing TVs on the market right now.
View Deal
More Samsung TV deals
Looking for more Samsung TV deals? You'll find all the lowest prices from across the web right here, with offers available in the US, UK, and Australia.
TechRadar is rounding up all the top deals over the Prime Day sales period, and we've put all the best Prime Day deals in an easy-to-navigate article to help you find the bargains you're looking for.
Source: – TechRadar

Hands-On With Apple's MagSafe Charger for iPhone 12 – MacRumors
Alongside the new iPhone 12 models, Apple introduced a MagSafe charger that attaches to the back of the iPhones using magnets embedded both in the charger and in the iPhone. It allows for speedier charging and paves the way for a portless ‌iPhone‌ in the future. MagSafe chargers are shipping out and are in some Apple retail locations now, and we picked one up to check it out.
Subscribe to the MacRumors YouTube channel for more videos.
MagSafe isn't a new word for Apple — it's what the magnetic MacBook chargers used to be called before Apple swapped over to USB-C. MagSafe in its current incarnation is totally different from the original MagSafe chargers, but the common theme is the magnetic connection.
The puck-shaped MagSafe charger looks like a larger Apple watch charging puck, featuring a circular design with a cord at one end that plugs into a power adapter. The charger is designed to snap on to a ring of magnets built into the ‌iPhone 12‌ and 12 Pro, for a perfect alignment without any hassle.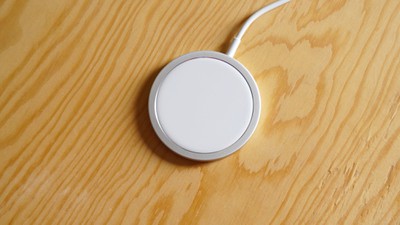 When you order a MagSafe charger from Apple for $39, you get just the charger, which has a cord with a USB-C connector at the end. It needs to be paired with a USB-C power adapter, and Apple recommends its $19 20W USB-C option. The cord attached to the MagSafe charger is non-removable, and the charger itself is made from aluminum, but the front middle section has a grippy, rubber-like feel to it.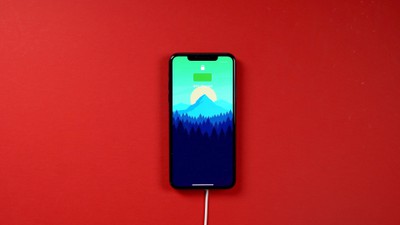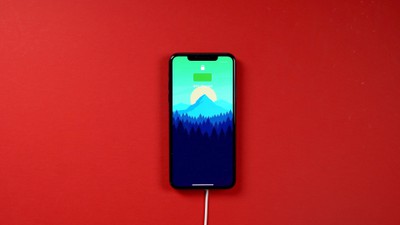 Apple's MagSafe chargers line up right with the charging coil inside the ‌iPhone 12‌ models, and can provide up to 15W of power. That's double the charging speed you're able to get with the 7.5W Qi wireless chargers, which makes this a much more appealing wireless charging option.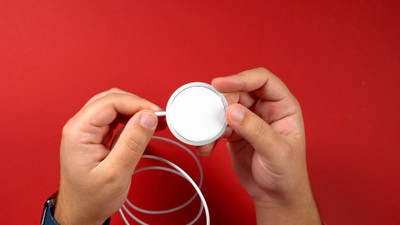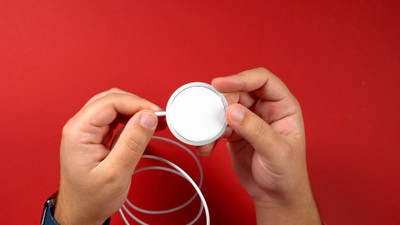 If you're wondering if the MagSafe charger works with older iPhones, the answer is yes. It is compatible with all iPhones that support wireless charging, which includes the ‌iPhone‌ 8 and later. When used with an ‌iPhone 12‌, the charger snaps onto the back of the device with what appears to be a strong magnetic connection, but the older iPhones don't have that same magnetic ring so it the MagSafe charger can't connect in the same way.
We don't have an ‌iPhone 12‌ model on hand yet to see the actual difference between the magnetic connection of one of the new models and an existing ‌iPhone‌, but just based on the marketing materials Apple has released, that magnetic ring in the ‌iPhone‌ is an important factor when it comes to the strength of the connection.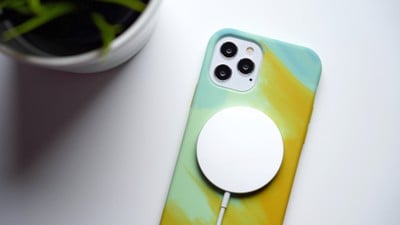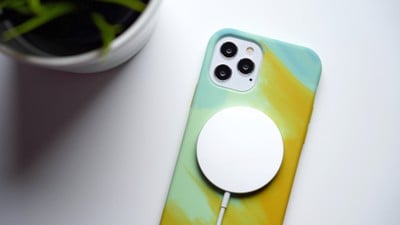 Even using a MagSafe-compatible ‌iPhone 12‌ case from OtterBox results in a connection that's not super strong, and it appears that OtterBox, at least, has just stuck a couple of magnets in a little insert in the case to add MagSafe functionality. Presumably, the MagSafe ring built into the ‌iPhone 12‌ models makes the connection between MagSafe charger and ‌iPhone‌ much stronger, and Apple's own cases may also be more magnetic.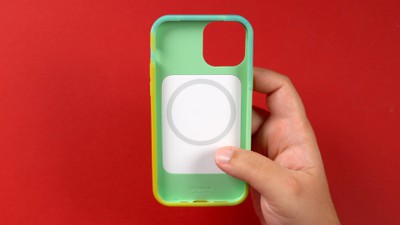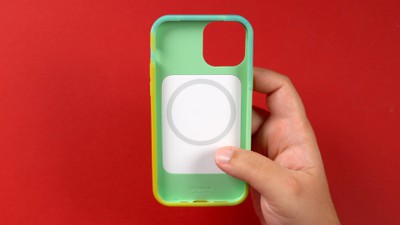 While the ‌iPhone 12‌ models can charge at 15W using the MagSafe charger, it's not yet quite clear how fast it can charge older iPhones, so there may be some speed limitations involved when using it with non-iPhone 12 models. As mentioned before, there's no strong magnetic adhesion, so the non-iPhone 12 models just rest on the charger like your basic Qi charger.
The MagSafe charger is also able to charge Qi-based Android phones as well as the AirPods, but unsurprisingly, it is not compatible with the Apple Watch.
We'll have an ‌iPhone 12‌ and 12 Pro on Friday to test out with the MagSafe charger, so make sure to tune in to MacRumors later in the week to see our ‌iPhone 12‌ hands-on with more detail on using the MagSafe charger with an ‌iPhone‌ that has the built-in magnetic ring.
First unboxing videos offer closer look at blue iPhone 12 and graphite iPhone 12 Pro
The first iPhone 12 unboxing videos have started to hit the web today. These videos come from various sources who have access to iPhone 12 shipments ahead of Friday's public release, and they offer a real-world look at new color options and more.
The first video was initially shared on Twitter by Duan Rui, and it shows the graphite iPhone 12 Pro being unboxed. In the video, you can see the stainless steel design of the device alongside a new paper screen protector, as opposed to plastic screen protectors that Apple has used for many years.
Here is a YouTube version of the video, uploaded by Ben Geskin:
Meanwhile, a separate video has also emerged showing our first real-world look at the blue iPhone 12 model. This video shows an interesting look at the aluminum sides alongside the smaller box that Apple is using now that there are no EarPods or charging brick included.
The first iPhone 12 orders have started shipping out to pre-order customers, but none of those orders are likely to arrive before Friday, October 23. These videos likely originate from people inside retailers and other outlets that have early access to iPhone 12 shipments. We expect reviews from the press to hit at some point this week.
What do you think of these videos? What are your thoughts on the new graphite iPhone 12 Pro and the blue iPhone 12? Let us know down in the comments!
Source:- 9to5Mac
Nokia Picked by NASA to Build First Cellular Network on the Moon – BNN
(Bloomberg) — Nokia Oyj has been chosen by NASA to build the first ever cellular network on the moon.
The Finnish telecommunications firm said on Monday that the partnership will create a path toward "sustainable human presence on the lunar surface," and will result in the first LTE/4G communications system in space.
Nokia's Bell Labs unit is planning to build what it describes as an "ultra-compact, low-power, space-hardened, end-to-end LTE solution" that will be available on the moon by late 2022.
The idea is to provide the kind of technology that makes it possible to remotely control lunar rovers, or allow real-time navigation and streaming of high definition video, Nokia said.
"The solution has been specially designed to withstand the harsh conditions of the launch and lunar landing, and to operate in the extreme conditions of space," it said.
The company said the technology it's using — the precursor to 5G — is "ideally suited" for providing the kind of wireless connection "that astronauts need."
Nokia is working with Intuitive Machines to integrate the network into a lunar lander and deliver it to the surface of the moon, where it will self-configure, it said.
©2020 Bloomberg L.P.