University of Victoria's Indigenous art practices impact chair hopes to be catalyst for change – Sooke News Mirror – Sooke News Mirror
Indigenous artist and master carver, Carey Newman (Hayalthkin'geme), was recently appointed inaugural impact chair in Indigenous art practices with the faculty of fine arts at the University of Victoria.
He was also appointed to UVic's department of visual arts and the department of art history and visual studies, where he will teach graduate and undergraduate students, all while continuing his own research.
Newman sees the impact chair position as being "not just about the process and practices of Indigenous art-making, but as an opportunity to discover what is possible when the distinctions between disciplines are removed and the processes of creative production and intellectual exchange are transformed … ," he said in a release.
That transformation comes not only by changing who participates, he said, but also from the questions posed, the approach to finding solutions and the metrics use to evaluate success.
Newman is the third of four inaugural UVic impact chairs appointed to five-year research positions funded by the university's strategic framework initiative.
Through his art, he strives to bring light to social and environmental injustice by addressing how colonialism and capitalism impact modern society, a release said.
Newman said his artwork is inspired by a spectrum of historical and contemporary social issues.
"In my own creative practice, I build upon the work of those who came before me, making artwork that looks at how the colonial foundations of Canada have created the social, ecological, racial and economic injustices we face today," he said.
"I believe that by understanding this history and recognizing how it is perpetuated today – and maybe embracing some Indigenous ways of being – we can dismantle what makes it systemic, and eventually live up to the altruistic self-image that has long been embedded in Canada's national identity."
---
Do you have a story tip? Email: vnc.editorial@blackpress.ca.
Follow us on Twitter and Instagram, and like us on Facebook.
Cornwall Hive's Art 4 All event hopes to grow – Standard Freeholder
Article content
It might have been virtual, but the first ever Art 4 All still yielded some good results on Saturday.
Article content
The event, organized by the Cornwall Art Hive, aimed at getting the local artistic community together to discuss the craft, create connections and of course, create. Initially, it was to be hosted at the Cornwall Square mall, but health and safety restrictions meant that it had to take place over Zoom.
Despite a smaller turnout that anticipated, Richard Salem, executive director of Your Arts Council of Cornwall and the SDG Counties (YAC), is hopeful that future Art 4 All events can be held in person.
"We felt that rather than not have anything that this would be better than nothing," he said. "We are trying to keep the events as consistent as possible. We want to have one every month and hopefully by next month, the third Saturday, at Cornwall Square, we will have an event in person."
In all, three local artists too part in the event — Salem, Yafa Goawily, and Liv Bigtree.
"Right now I have work showing at the Brooklyn collective which is a gallery space in North Carolina," said Bigtree, 19. "Right now, I'm not really doing much, art-wise. I've been taking it easy, taking a little break.
"I like to do that when I'm not really working on big projects, I just come back to this space where I just have fun."
Goawily, which produces a wide range of visual arts, said creating art has always been relieving. She also explained that although the pandemic has created some issues for artists, it has had the effect of growing the local art movement.
Article content
"We are growing not just with events and support, we are growing because we can reach different people – that is our main goal," she said. "The community knows now that we are open for them."
"Art is so important not just for artists but for everyone," said Bigtree. "You don't have to have specific skills. I really think that everyone is an artist. I think that it's part of what makes us humans.
"Art is about freedom and that is what art hive is trying to create."
Even with the pandemic, the Cornwall Art Hive and YAC still managed to host well-attended events in the summer, in Lamoureux Park. According to Salem, the happenings attracted residents from all walks of life and grew fast in popularity.
"Of course that it's sad (pandemic restrictions), but I think that we learned to support each other more," said Goawily. "I was new to Cornwall and did my first solo exhibition here. I find that yes, we are tiny but we are mighty. We are growing fast and we support each other truly."
"We started buying art from each other and we had some groups going sharing what we had accomplished. We are stronger together."
Anyone interested in gaining insight on the local art community can do so through a variety of videos uploaded to the Your Arts Council Youtube channel .
The LA Art Show Returns With an Environmental Focus – Surface Magazine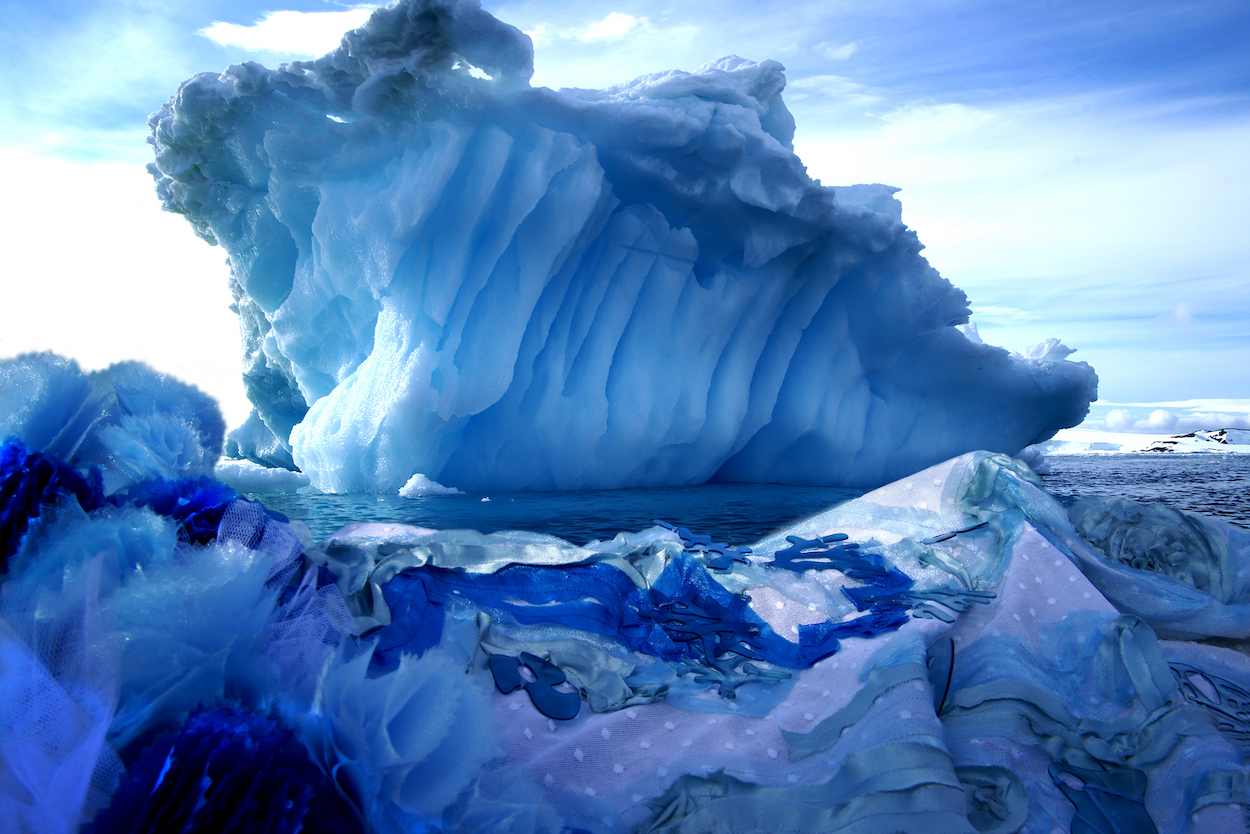 Environmental issues have taken on a particular urgency in the past year. Climate scientists have warned that if nations fail to immediately pivot from fossil fuels, catastrophic consequences await. Artists frequently reckon with this grim reality, with many expressing skepticism—if not outright anger—at climate inaction, which has resulted in the destruction of coral reefs, intense wildfires, rising sea levels, and the extinction of beloved animal species. The issues surrounding climate change have become top of mind for The LA Art Show, which is kicking off the city's eagerly anticipated 2022 art season with a newfound ecological lens thanks to the return of DIVERSEartLA.
This year's edition, which kicks off today at the Los Angeles Convention Center, sheds light not only on how artists represent the environment in their work, but how humanity's role factors into the equation. "DIVERSEartLA 2022 will encourage visitors to confront the complex challenges of our global climate crisis and imagine potential solutions," says Marisa Caichiolo, the show's curator, who encouraged participating art museums to partner with science and environmental institutions. "This topic is at the heart of a growing number of art narratives, including exhibitions built with high-tech innovations designed to inspire artistic appreciation and the desire to respond to environmental challenges, reinforcing the value of translating environmental advocacy into art."
Among the programming highlights is "Our turn to change," a worry-inducing video installation by Andrea Juan and Gabriel Penedo Diego and presented by the Museum of Nature of Cantabria Spain that awakens viewers to melting polar ice caps that are causing sea levels to rise drop by drop. The Torrance Art Museum, meanwhile, presents "Memorial to the Future," a collaborative piece curated by Max Presneill that centers Brutalist architecture as a failed model of idealism while highlighting the immediate need for environmental action. And in "The Earth's Fruits" by Guillermo Anselmo Vezzosi, waste unexpectedly takes on a dignified second life.
The LA Art Show opens at the Los Angeles Convention Center, South Hall, from Jan. 19–23.
300-pound local art heist took 4 minutes | News | pentictonherald.ca – pentictonherald.ca