A Virtual Tour of a Historic Home to Contemporary Art – WTTW News
We continue our series of visits to beautiful corners of Chicago's cultural landscape with a trip to Humboldt Park, where we get a dose of architecture and art.
TRANSCRIPT
Thanks to our sponsors:
Marc Vitali: This year marks 25 years since the flag sculptures were installed above Division Street in the Humboldt Park neighborhood.
In the nearby park, another landmark was built a full century earlier.
Construction started in 1895, and the Humboldt Park stables have survived fire and the threat of demolition over the years before restoration began in 1998.
Inside, three galleries of art spotlight cultural gems.
The former horse stable and Receptory building is now home to the National Museum of Puerto Rican Arts & Culture.
It's currently closed, but we got a private tour of this historic building with a new mission.
Billy Ocasio, National Museum of Puerto Rican Arts & Culture: It's where preservation meets inspiration. Not only are we preserving the building, but we're also preserving the arts, the culture, the traditions of Puerto Rico and and we want to inspire people. We want people to come here and feel inspired by the different artwork that they see.
Vitali: When the museum one day reopens, visitors can see an exhibition on sustainable architecture.
And a mixed media art show that explores the connections between African art and Puerto Rican culture.
This exhibit never got a chance to open to the public.
Ocasio: It's beautiful art, however nobody's been able to see it yet, so we're hoping to get through this so everybody can come see sculptures, paintings, it's a little bit of everything. And then we have a whole gallery empty right now. We've been waiting for an exhibit to arrive from a guy named Antonio Martorell, a living legend in the world of Puerto Rican art. That's all been delayed.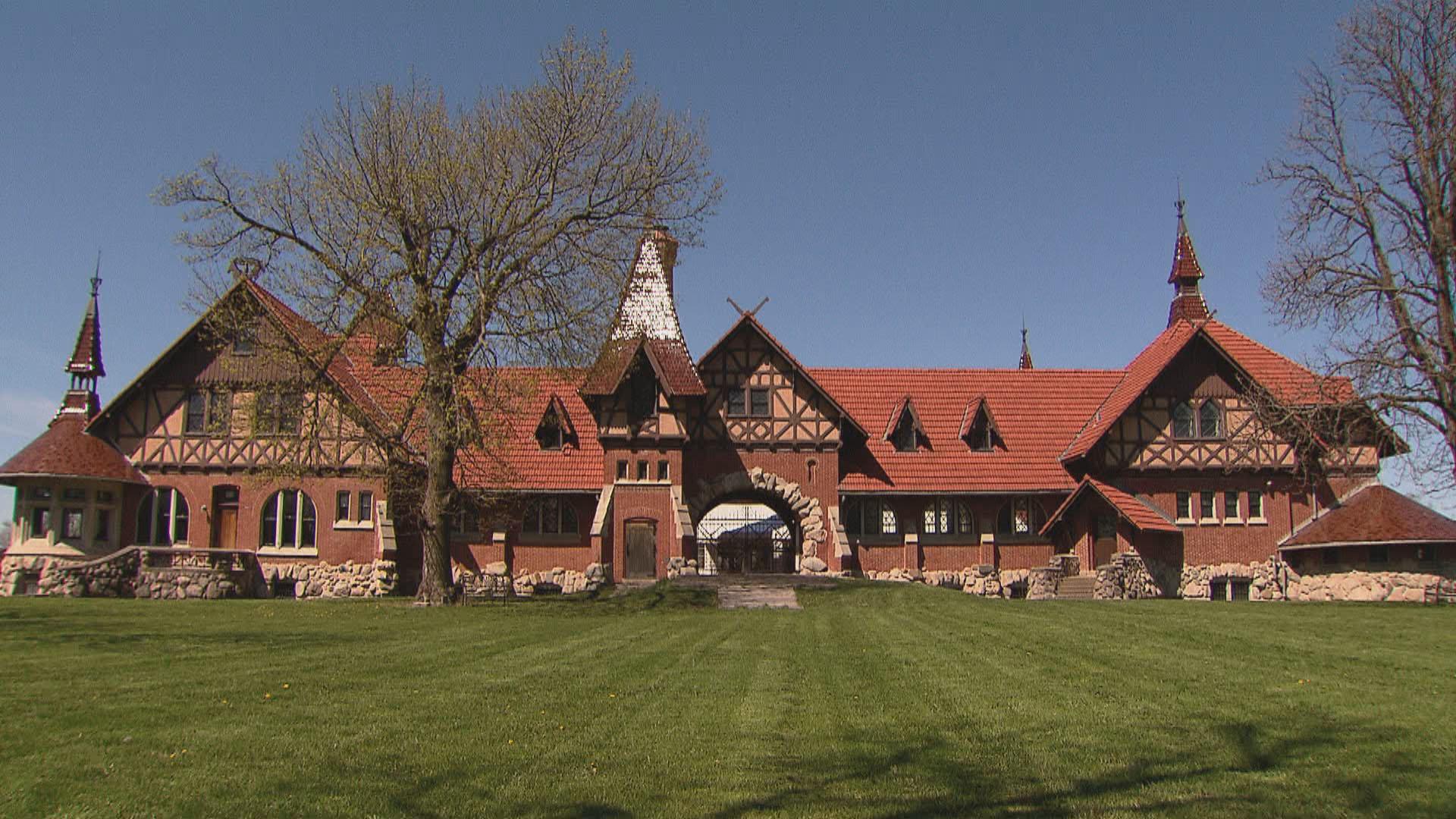 Vitali: A little more on the museum's 19th century home – it was designed by architects Frommann and Jebsen. Its Queen Anne-style turrets rise above an old German style of architecture.
The master landscape architect Jens Jensen once occupied the corner office.
The building was declared a Chicago landmark in 2008. The museum opened in 2014.
Ocasio: We have to make sure that the art and the building itself is in good condition so we do have staff that comes through.
Vitali: Museum president Billy Ocasio was the local alderman for 16 years. He was instrumental in getting those flags unfurled above Division Street on the commercial strip known as Paseo Boricua.
Now, he looks forward to the day he can reopen this historic home of art and culture.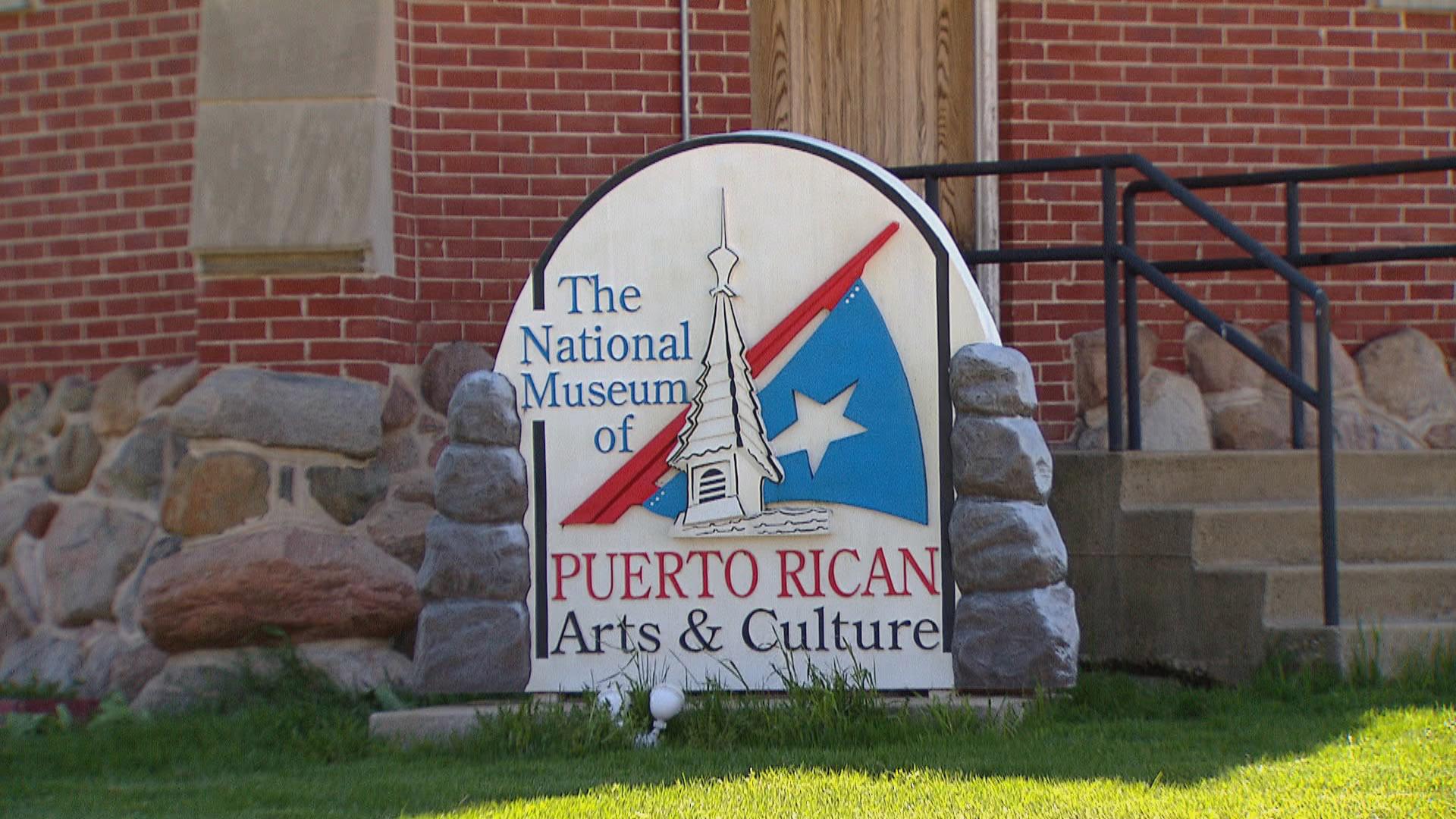 (WTTW News)

Ocasio: I think everybody's trying to get as creative as possible. All of our programming has basically been put to rest for now, so we've been trying to make creative shifts, going online, trying to do some things online. We have now offered stipends to artists, to come and put together educational videos.
I think we're all struggling at this point but we all got to find ways to help each other out.
Follow Marc Vitali on Twitter: @MarcVitaliArts
---
Thanks to our sponsors:
Thanks to our sponsors:
Kelowna Art Gallery offers free admission for June – Kelowna Capital News – Kelowna Capital News
You can now cruise the halls of Kelowna's Art Gallery for free for the month of June.
On June 2, all four exhibition spaces reopened for visitors to enjoy. In celebration, the gallery decided to offer free administration to everyone this month.
"I am delighted that our professional team worked together to reopen the Kelowna Art Gallery to the public as quickly and as safely as possible," said Nataley Nagy, executive director at the Gallery.
"During these trying times, we know that art and creativity are a welcome respite for all of our residents."
Visitors will notice additional signage as well as reduced capacity due to COVID-19 concerns.
The Gallery has also made a few changes to its hours of operation. The Gallery is now open Tuesday and Thursdays, from 10 a.m. to 8 p.m.; and Wednesday and Fridays, from 10 a.m. to 5 p.m.
The first hour, 10 a.m. to 11 a.m., has been set aside for seniors and for those who may have health concerns.
For more information about the exhibitions on view and to find out "what to know before your visit", please see www.kelownaartgallery.com.
The Kelowna Art Gallery is located at 1315 Water Street in the heart of the Cultural District in downtown Kelowna, BC.
---
Daniel Taylor
Reporter, Kelowna Capital News
National drive-by art show rolls in Victoria on Saturday – Victoria News
A drive-by art exhibition, planned in select cities across the United States, Mexico and Canada, is happening in Victoria on Saturday.
On June 6, artists taking part in The National Arts Drive will be displaying, performing or showcasing their creativity from driveways, balconies, windows, stoops and front lawns during a three-hour period.
Spectators are encouraged to drive the city blocks to see, hear and support the artists, performers, musicians and designers who live in their communities.
The driving experience is paired with a website and an interactive map where spectators can engage with the artist and support them through three main avenues: like, follow and share their work through social media, donate directly to the artists and visit their online store or website for a future purchase.
There is no charge for artists wishing to participate in the event, which was created by RAW – the world's largest independent arts organization.
According to RAW, 95 per cent of artists have lost income as a result of the COVID-19 shutdown and 64 per cent of artists have become unemployed due to the pandemic.
For more information visit nationalartsdrive.com.
Art market leaders host charity auction in support of Canadian food banks – Canada NewsWire
The charity auction will take place on Heffel's Online Auction Partnerships (HO2) platform from June 9 – 23, 2020, and will include 28 works donated by Nicholas Metivier Gallery and a group of well-known artists including Edward Burtynsky, Bobbie Burgers, John Hartman and others. According to presale estimates for the works, the auction is expected to raise between $170,000 and $230,000 to benefit the charities.
"Like many Canadians, we are proud to step up to help those in need during this critical time," said David Heffel, President of Heffel Fine Art Auction House. "We're so thankful for the generosity of the Nicholas Metivier Gallery, the RBC Foundation and the artists who have donated their energy and creativity for this important cause, and are eager to get these much-needed funds to food banks in our communities."
"Canadian food banks are in desperate need of assistance to help those most vulnerable as a result of COVID-19, and demand has grown exponentially in recent months," said Nicholas Metivier, Founder and Owner of Nicholas Metivier Gallery. "When we suggested the idea of an auction to support food banks, our artists responded with tremendous generosity and enthusiasm. We are also pleased to partner with Heffel and utilize their online auction platform to execute this important initiative."
To give interested buyers an opportunity to view the available works, the auction catalogue and virtual auction previews will be available on Heffel's website. Works will also be available for preview by appointment at Nicholas Metivier Gallery (190 Richmond St E, Toronto, ON).
For additional auction details, and to access the online catalogue, please visit www.heffel.com. The catalogue will be available on June 9, 2020.
About Heffel Fine Art Auction House
Heffel has sold more Canadian art than any other auctioneer worldwide, with sales totaling more than half a billion dollars since 1978. With offices in Toronto, Vancouver, Montreal, Ottawa and Calgary, Heffel has the most experienced team of fine art specialists in Canada and provides superior client service to both sellers and buyers internationally.
About Nicholas Metivier Gallery
The Nicholas Metivier Gallery, founded in 2004, is one of the largest contemporary galleries in Canada. The gallery represents and promotes Canadian and international artists that demonstrate exceptional quality and originality in all media, with a focus on contemporary painting and photography.
SOURCE Heffel Fine Art Auction House
For further information: For additional information, to schedule an interview or media viewing, or for high-resolution images, please contact: Rebecca Rykiss, Heffel Fine Art Auction House, [email protected], 416-961-6505 ext. 323
Related Links