Alexander Kerfoot scores winner, Maple Leafs down Senators – Sportsnet.ca
TORONTO — Alexander Kerfoot scored the winner midway through the third period and Frederik Andersen made 27 saves as the Toronto Maple Leafs ground out a 2-1 victory over the Ottawa Senators on Wednesday.
Auston Matthews, with his league-leading 14th of the season, had the other goal for Toronto (12-3-2), while Jake Muzzin chipped in with two assists.
Brady Tkachuk replied for Ottawa (4-13-1). Matt Murray made 26 stops for the rebuilding Senators, who wrap up this three-game set at Scotiabank Arena on Thursday.
Ottawa roared back from a 5-1 deficit late in Monday's second period against the Leafs before securing a stunning 6-5 overtime decision _ the first time in franchise history Ottawa won a game after trailing by four goals.
Tied 1-1 through 40 minutes Wednesday, the Leafs got their third power play of the night midway through the final period when Nikita Zaitsev went off for hooking. Toronto head coach Sheldon Keefe loaded up the first unit with Matthews, John Tavares, Mitch Marner, William Nylander and Morgan Rielly, but they weren't able to generate much.
Not long after the penalty expired, however, Kerfoot fished a puck out of a forest of legs in front of Murray following Muzzin's initial shot to deposit his third goal of the season at 10:46.
Andersen stopped Colin White in tight at the tail end of an Ottawa man advantage later in the period before denying Josh Norris with under four minutes on the clock.
Murray stopped Zach Hyman at the other end to keep his team within one, but the Senators couldn't find the 2-2 goal.
Following a tentative first coming off that embarrassing loss to a last-place opponent, North Division-leading Toronto opened the scoring at 4:32 of the second when Matthews buried his eye-popping 13th goal in his last 12 games. Moments after Joe Thornton had one of his own waved off for the second time in the game — a high stick on this occasion — Matthews took a pass from Justin Holl and rifled a one-timer past Murray.
Tim Stutzle forced a nice stop out of Andersen at the other end following the restart, while Tavares, who came in with just one goal in his last 10 games, saw a power-play effort thwarted by Murray.
The Senators got their equalizer with 1:22 left in the second on a sequence that began when Holl heeled a shot in the offensive zone. The visitors broke the other way with Norris, who hit the post early in the period, and Chris Tierney setting up Tkachuk off the rush for his fifth of the campaign and the 100th point of his NHL career.
The Leafs looked timid early, perhaps wary of making any mistakes after Monday, with the Senators carrying a 21-6 lead in shot attempts after the first period.
Andersen faced at least three-odd man rushes through the opening 20 minutes, while Stutzle whistled a shot just wide of the Toronto net on another chance.
Murray made his two best saves late in the period, one with the glove on Tavares in alone and another on Thornton in the dying moments after the Senators couldn't get the puck out of their zone.
After watching Marcus Hogberg pick up the Senators' first back-to-back wins since last March while recovering from an upper-body injury suffered last week, Murray stayed with Thornton's initial move down low. The 41-year-old winger then pushed the puck and the goalie's right pad over the line on the follow-up, but the play was immediately waved off by referee Eric Furlatt.
Matthews practices with Maple Leafs, 'not ruled out' against Oilers – NHL.com
Auston Matthews practiced with the Toronto Maple Leafs on Sunday, and the NHL goals leader could play at the Edmonton Oilers on Monday after missing a 4-0 win in the opener of a three-game set Saturday because of a wrist injury.
"He's progressed here today compared to where he's been in the last few days," Toronto coach Sheldon Keefe said. "That's very positive here. He's not ruled out for tomorrow. We're just going to have to see how he is."
Keefe said Matthews was limited in drills and did not skate on a regular line.
Matthews has 18 goals and 31 points in 20 games. He skated before the game Saturday.
Goalie Frederik Andersen practiced Sunday, but Keefe said it does not appear he will be available Monday (10 p.m. ET; SN1, SNO, SNW, ESPN+, NHL.TV). Andersen has missed the past three games because of a lower-body injury.
"It's not looking that way, if we're being honest," Keefe said. "His injury, basically where we're at here now is waiting for him to be comfortable. Today, he was on the ice for the better part of an hour and took lots of shots, so we're essentially just waiting for him to feel comfortable. We don't really know when that's going to be, but today was a very positive step towards that.
"Whether it's goaltending or it's Auston up front or some of our other situations, we've got a lot of question marks that probably won't get answered until game time tomorrow."
Jack Campbell returned Saturday and made 30 saves for the shutout. He was out 14 games with a leg injury.
The Maple Leafs (16-4-2) are in first place in the Scotia North Division. After Monday, they will play at Edmonton on Wednesday before finishing a five-game road trip with two at the Vancouver Canucks, on Thursday and Saturday.
Einarson tops Walker to set up rematch with Homan in Scotties final – CBC.ca
The host province's run at the Canadian women's curling championship fell just short of the final when Alberta's Laura Walker bowed out to Kerri Einarson in Sunday's semifinal.
Einarson, the defending champion, advanced to the evening's final against Ontario's Rachel Homan with a 9-3 win over Walker.
Watch and engage with CBC Sports' That Curling Show live every day of The Scotties at 7:30 p.m. ET on Twitter, Facebook and YouTube
Walker's foursome rode a six-game winning streak into the semifinal, including a 9-8 victory over six-time champion Jennifer Jones of Manitoba in Sunday morning's tiebreaker.
But Walker, Kate Cameron, Taylor McDonald and Rachel Brown out of Edmonton's Saville Sports Centre were overpowered in the semifinal by Einarson, who scored three points in the sixth and eighth ends.
WATCH | Einarson advances to Scotties final:
Einarson and her Canada squad dominated Alberta to earn a spot in the final. 1:02
Walker shook hands after the eighth. Her team ends
"Feeling a little bit of everything right now I guess," Walker said. "I'm really proud of my team. Our backs were against the wall for six or seven games. We just ran out of steam today."
Walker was among the provincial and territorial reps hand-picked by their associations because the COVID-19 pandemic caused the cancellation of playdowns.
When Curling Canada transferred four of its main events to a spectator-free, controlled environment at WinSport's Markin MacPhail Centre in Calgary to prevent the spread of the virus, Walker inherited the mantle of host province for this year's Scotties Tournament of Hearts.
Her team curled without fan support in the building, however.
Walker went 3-4 and didn't make the championship round in her Hearts debut last year in Moose Jaw, Sask.
WATCH | Walker wins tiebreaker against 6-time Scotties champ:
Laura Walker and her team from Alberta eliminated Jennifer Jones of Manitoba 9-8 Sunday in the tiebreaker match at the Scotties Tournament of Hearts in Calgary. 0:52
Brown filled in at lead in Calgary for Nadine Scotland, who is pregnant and opted out of this year's Hearts.
Walker went unbeaten in the championship round for a 9-3 overall record, which put Alberta in the hunt for the title on the final day of the tournament.
"I think what we learned this year is some grit and how to win games when we're not playing that well and that's maybe what we were missing last year," the skip said.
WATCH | That Curling Show celebrates Curling Day in Canada:
From Watson Lake, Yukon to Kirkland, Quebec and even south of the border to Wauwatosa, Wisconsin, Colleen Jones and Devin Heroux are showing you some of the best outdoor curling rinks in Canada. 1:59:06
"We got behind the 8-ball in a couple of our games last year and couldn't quite generate our multiple (points) or really hang in there the same mentally, so I think that's probably where we made the biggest strides."
Walker's team won $40,000 in prize money for finishing third.
The women's tournament tested Calgary's curling bubble for the men's championship starting Friday.
Walker's husband Geoff, already in the bubble helping his wife care for their five-month son at the tournament hotel, plays lead for the Brad Gushue team attempting to defend their Tim Hortons Brier title in Calgary.
No positive tests for the virus were reported at the Tournament of Hearts as of Sunday.
"Curling Canada just did an incredible job," Walker said. "They put everything out there to make this happen. We were completely safe the whole time.
"The men have something to follow up on here. They know it works. The system works, so if something happens from here on out, it ain't us."
Auston Matthews, Frederik Andersen return to Toronto Maple Leafs practice on Sunday – TSN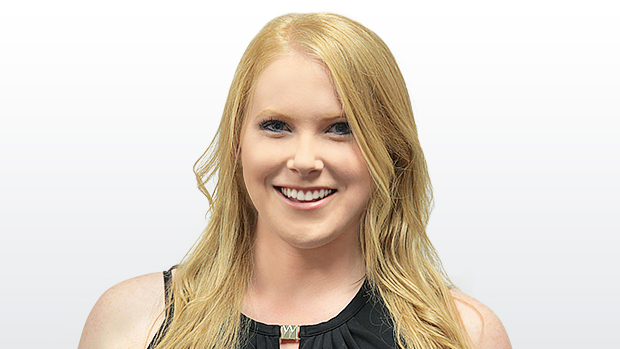 TORONTO — The undermanned Maple Leafs got both Auston Matthews (wrist) and Frederik Andersen (lower body) back at practice on Sunday in Edmonton, a positive sign they could return from injury during Toronto's current five-game road trip.
But the Leafs also showed in Saturday's dominant 4-0 win over the Oilers that even without those players in the lineup, they can still find ways to win. And that remains the expectation ahead of Monday's second of three meetings with Edmonton this week, for which Matthews and Andersen are still game-time decisions.
"We're being real here: We had a great game, and it was good, but the puck is going to drop again tomorrow night," said head coach Sheldon Keefe on a Zoom call following Sunday's practice. "The scoreboard is going to be back to zeros and you've got to be able to do it again. We didn't come here just to get one win, so we've got to continue to refocus and get better as we get through this road trip."
Matthews was sidelined for Saturday's contest after re-aggravating a hand injury that forced him out of Toronto's previous meeting against Edmonton on Jan. 22. He was limited in Sunday's practice and did not skate on a regular line or participate in all the reps, but Keefe would not rule him out as a possibility for Monday.
Andersen hasn't played for Toronto in nearly a week, missing their last three games with a lower-body problem that surfaced following the Leafs' 5-2 victory over Montreal on Feb. 20. Michael Hutchinson stepped in for two tilts against Calgary last week, going 1-1-0, and then Jack Campbell returned from his own lower-body injury to backstop Toronto to its first shutout of the season in Saturday's win.
Campbell was also absent from Sunday's practice, something Keefe chalked up to managing the goaltender post-injury. But Campbell did look a little shaken up following a collision late in Saturday's game with Oilers' forward Tyler Ennis, and Keefe was not prepared on Sunday to name a starter for Monday.
"Between Campbell and Fred and their situations, we've got a lot of things to sort through here that I don't suspect will get sorted out until tomorrow," Keefe said. "It's not looking [like Andersen will be available] if we're being honest, but with his injury, basically where we're at here now is just waiting for him to be comfortable. Today, he was on the ice for the better part of an hour, and took lots of shots, so we're essentially just waiting for him to feel comfortable."
However the Leafs' lineup pans out, they're anticipating a serious pushback from Edmonton's top players. Connor McDavid was held to one shot on goal and finished minus-three in Saturday's loss, and Leon Draisaitl was also held at bay with three shots on goal.
It helped that for just the second time all season, Toronto didn't take a single penalty in the game, giving the Oilers no opportunity to run wild with the extra man. And the Leafs managed to score on their lone power play opportunity, breaking out of their recent 0-for-11 funk.
The Leafs also got top performances from their best players, with both John Tavares and Mitch Marner producing two-point nights and William Nylander scoring his third goal in two games. Having collected 32 points to date, Marner now sits just two points behind Draisaitl for third-most in the NHL. Despite being off the score sheet on Saturday, McDavid still paces all skaters with 40 points this season, and Keefe is sure Edmonton's captain will be looking for more come Monday.
"I think we have to continue to have that level of commitment defensively when the puck changes hands," Keefe said of shutting down the Oilers' best. "I think we did our part yesterday, but sometimes your best players are going to have an off night. Those guys have had a lot of nights where they've been on and you've got to manage that as best you can as a team. We're expecting them to be more like themselves tomorrow, and we've got to be prepared to be even better."
Learning to adapt on the fly has become a big part of this season for the Leafs, especially in navigating all their recent injuries. Along with Campbell, Andersen and Matthews all dealing with issues, Joe Thornton, Jake Muzzin and Zach Hyman have all missed time in the last week and Wayne Simmonds remains out with a broken wrist.
On some occasions – like Saturday's win over the second place team in the North Division – Toronto has stepped up and proven its mettle in the face of those hardships. At other times – like last week's 3-0 loss to Calgary – the Leafs admitted to poorly handling adversity. Keefe believes his group is more suited to being the former though.
"I think [winning without Matthews and Andersen] certainly should do a lot for us, and I think some of that confidence was earned even earlier in the season," Keefe claimed. "It wasn't the first time we've played without Auston and not the first time we played against the Oilers without Auston. We know that Edmonton's going to have that push and there's certainly things that we can continue to do better throughout the game and we talked about some of those things here before practice, and then got on the ice and and worked at them."​