All hopes of Apple's AirPower charging mat are lost, yet again
If you haven't heard of the AirPower charging mat, it was a product that Apple announced in 2017 along with the drastically redesigned iPhone X which would let you wirelessly charge AirPods, an Apple Watch, and the iPhone, wherever you placed them on the mat. Apple eventually announced it was abandoning the project, reportedly due to complications with overlapping charger coils overheating.
Apple shows off the AirPower charger during its September 2017 keynote
Some time passed after the initial cancellation and new reports from reliable Apple leaker @JonProsser claimed that the AirPower charging mat had re-entered development and even managed to get the Apple Watch to charge (which was a reported issue within the first round of development.
All AirPower prototyping / testing has been removed from the schedule for 2021.

Sources doubt that it'll ever be picked back up again.

Seems like once again, AirPower is dead.

— Jon Prosser (@jon_prosser) October 26, 2020
On Monday, the same leaker refutes his own reports stating that Apple has once again cancelled the AirPower mat. According to Prosser's sources, they doubt that Apple will ever get the AirPower into development again. This would coincide with a shift in Apple's recently announced MagSafe, which has created a new ecosystem for iPhones and accessories. MagSafe seems to be a lower-risk alternative to AirPower for Apple and besides, other third-party OEMs have already invented a similar three-product wireless charging pad without the overlapping coils.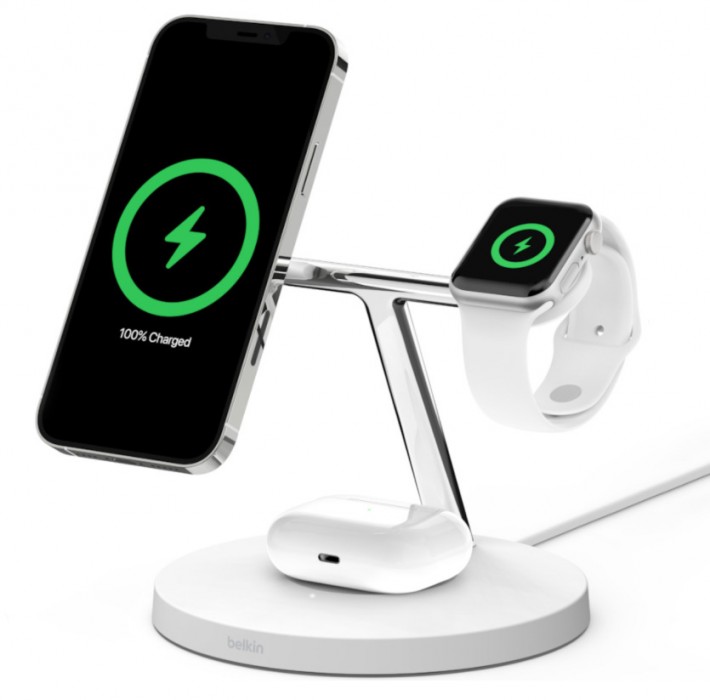 The spirit of the AirPower mat unofficially lives on with the new 3-in-1 Wireless Charger with MagSafe made by Belkin. It has the magnetic mounts for the iPhone 12's MagSafe with up to 15W wireless charging speeds and supports AirPods and an Apple Watch, all simultaneously. This Belkin charger retails for $150 in the US.
Via Twtiter
Source:- GSMArena.com news – GSMArena.com
Xiaomi announces the Mi 11 ahead of tipped January launch; to feature the new Snapdragon 888 – Notebookcheck.net
Xiaomi has now officially announced its next-gen flagship phone, Mi 11. While details of the device remain unknown, the company confirmed that it will be powered by the all-new Snapdragon 888—Qualcomm's most powerful chipset yet. Launch is rumored for January 2021.
Xiaomi will release the Mi 11 series as the direct successors to the critically acclaimed Mi 10 series. That has been known for a while now but the company officially announced the next-generation flagship phone earlier today.
Following the unveiling of the Snapdragon 888, Qualcomm's latest flagship mobile chipset, Xiaomi confirmed that it will release the Mi 11 in the near future and that the phone would be among the first to be powered by the new Snapdragon 888. That's about par, of course, as Xiaomi has strong ties with Qualcomm and usually leads the race for the adoption of new Qualcomm silicon.
It's unknown when the Mi 11 will be released but word on the grapevine currently leans towards a January launch. It appears most OEMs may launch their new devices around the same window, rather than in February as has been traditional for a while now.
While there's no concrete information about the details of the Mi 11 series, reports indicate that the more powerful—and, of course, more expensive—Mi 11 Pro will offer a quad-curved QHD+ AMOLED display. That would be a first for Xiaomi and would be strong evidence of the company's plans to compete with the Samsung Galaxy S21 series.
Amazon says 2020 holiday shopping season is its biggest yet – CNET
Best 75-inch TV for 2020: TCL, Samsung, LG and Sony compared – CNET
While a 65-inch TV remains an ever-popular size, if you feel like you're ready for an upgrade, the most common next step is to check out 75-inch models. It's a size available in a lot of the best TV series we review at CNET — even those fancy OLED TVs (technically they're 77 inches, but they're still included on this list).
If you're choosing between an excellent 65-inch model or a 75-inch set that performs a bit worse, but has a comparable cost — don't be afraid to go big! More than a slight increase in color accuracy, image quality, viewing angle or any smart functionality, stepping up in TV screen size is the best use of your money. I'm not advising you to get a 75-inch TV that doesn't perform well enough to satisfy you, however. That's where the reviews come in: to help you decide just how much money to spend.
The list below represents the best TVs I've reviewed in CNET's test lab, where I compare them side by side to see which is most worth buying. In 2020, my TV lab is my basement, and as usual, I've actually reviewed the 65-inch sizes in the series listed below. That said, the 75-inch versions are basically identical beyond screen size.
Here are my latest recommendations, which I update as I review new TVs, with the following notes to keep in mind.
David Katzmaier/CNET
No TV I've ever tested offers this much picture quality for this little cash. The 2020 TCL 6-Series has even better image quality than its predecessor, thanks to mini-LED tech and well-implemented full-array local dimming that helps it run circles around just about any other TV at this price. It's also a solid choice for gamers with a new THX mode that combines low input lag and high contrast. As if that's not enough, the Roku TV operating system is our hands-down favorite.
David Katzmaier/CNET
What's that you say? You just want the best TV in this size class, money no object? Here you go. In my side-by-side tests, the 2020 LG CX is the best TV I've ever reviewed, barely beating its 2019 predecessor. OLED TVs don't come in a 75-inch size, so this 77-inch model is the closest equivalent.
Sarah Tew/CNET
Splitting the difference between the two models above in price and picture quality, his TCL features Mini-LED, a technology that isn't found on any other TV currently available. The result is superb picture quality that outdoes any other LCD-based TV we've tested, although it doesn't quite hit OLED levels. And just like the 6-Series above, it uses the Roku smart TV system.
David Katzmaier/CNET
Samsung sells more TVs than anyone and our favorite for 2020 is the Q80T series. Its sleek design stands out compared to the other TVs on this list — although the ultra-thin LG CX OLED is even sleeker — and it also offers excellent image quality, next-gen gaming connectivity and a great smart TV system. The TVs above are superior values but if you want a Samsung anyway, this is a great choice.
Sarah Tew/CNET
Roku is our favorite platform for streaming apps like Netflix, and it's even better baked into this 75-inch TV. Image quality on this TCL can't beat any of the models above — its 4K UHD screen resolution and HDR compatibility don't do anything to help the picture — but it's perfectly fine for most people, especially at this price.
Other stuff to know about buying a new TV
I'm pretty sure you'd be happy with any one of the TVs above, but a new smart TV set can be a big investment, so maybe you're looking for a bit more information. Here's a quick and dirty list.
Looking for even more info? Here's everything to know (and more) about buying a new TV in 2020.
More TV recommendations