Amazon SideWalk is coming to Canada
Amazon is ready to initiate the sidewalk throughout the world including Canada. So many people are concerned about what exactly is a sidewalk and should you be concerned in any way?
Well to put it simply amazon sidewalk is a new way of communication where amazon creates a network by using its echo devices and other devices. These devices would be using your home's internet connection and creating a small network for communication. Using the ring and echo devices this will be executed where they would be forming a bridge (as the company calls it) between the two devices. While these various bridges would be used to create networks.
Amazon has mentioned that the application for the network is going to take IoT to the next level. It will not only provide the people in the connection with a stable internet connection and would keep their devices online even if the internet goes out. But the future could hold this being one of the first steps into the next-gen technology.
In addition to this, the new network would act as an internet connection for the times when your internet is down making sure that the ring cameras are on all the time and that the echo devices are activated.
So now the question is should you a simple Canadian citizen should be concerned about this?
Well if you own an amazon echo device you will have to ask Alexa to opt you out of it because this is going to come in as activated by default. This means that you will need to put in some effort to change this if for any reason you don't want to be a part of this program.
There are tutorials online that would help you to opt-out of this by using your Alexa app on your phone.
Another concern for the Candian market is that this is not the first time a company has done something like this. Apple has enhanced the find my network in a similar manner with the introduction of air tags and has responsibility for finding phones, and things using other user's devices that might not know that their device is being used in the process.
Well, most common people that are using the internet in Canada nowadays are more concerned about the data that is being used by these huge corporations and who are gathering and using the data for their personal and private benefits. Additionally are data sharing policies being used and met with proper standards. Creating a rule is one thing and following it is completely another.
Jeff Bezos, and he said,
"People don't even realize yet how important that intermediate-range is going to be for things like lights in your yard, controlling your lights on your sidewalk, and so on."
The visionary CEO is happy about the product but does the Canadian market feels the same. Canadians are known for their friendly outlook towards one another but this is something that is going to put those claims to the test.
Let's hope this is something that everyone can benefit from. I would keep my fingers crossed because there is something hidden under the hood this time around. You need to remember that this is the smartest and the richest person in the world.
One thing is for sure the implementing the sidewalk is not going to be a walk in the park for Jeff but this is something that would be promoting IoT at a massive scale.
EA Play Live featured Dead Space, Battlefield, and Grid news | bit-tech.net – bit-tech.net
EA live-streamed its EA Play Live event yesterday evening with a raft of interesting trailers, reveals, gameplay footage, and other news. You can catch up on the full live stream embedded below, and later in the article I will give you times to skip to, to see the part of the show about a particular game.
[embedded content]
One of the biggest announcement s/ surprises of the show was kept until last (video: 1hr 27mins 30s). EA heralded the return to Ishimura, with the announcement of a Dead Space remake. It says Motive is remaking this survival sci-fi horror classic and rebuilding it from the ground up for modern PC and console architectures.
Dead Space (remake) will "feature completely rebuilt assets and all-new technology, using the powerful Frostbite engine to craft a terrifyingly immersive experience," says EA. However, it promises not to change any of the experience – it will just become more real and immersive with the modern graphics.
EA hasn't set a date for the release of Dead Space (remake) but it has confirmed it is only coming to PlayStation 5, Xbox Series X/S, and PC.
Moving along to one of the other big announcements of the night – EA has unveiled Battlefield Portal, an all-new, community-driven platform that will give players the ability to discover, create and share unexpected battles (video: 1hr 15mins 50s). Think of it as something akin to a creator mode for Battlefield 2042 – for which it will be the second major expansion.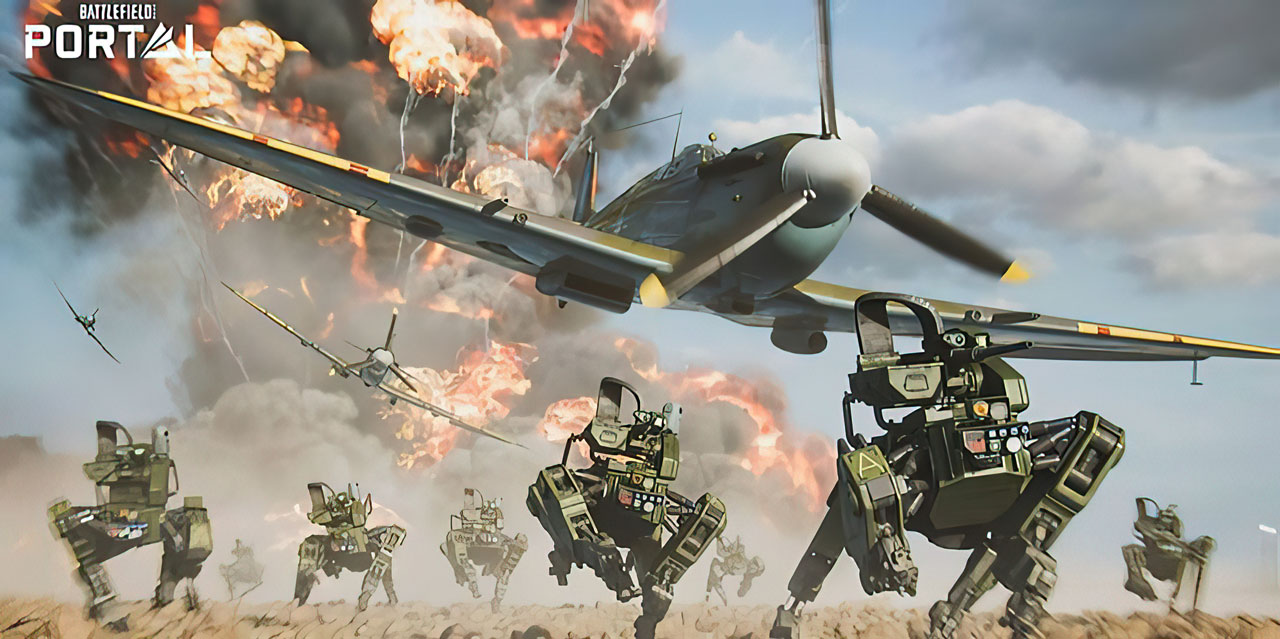 Users can make a Battlefield of their own thanks to the tools provided with this release. The maps and assets you can play with aren't limited to Battlefield 2042, either. EA has included modern reworked maps and assets from the likes of Battlefield 1942, Bad Company 2, and Battlefield 3, too. Mix up these assets for fun, and share them with others. Some of the fever dreams suggested by EA include; a whole army from World War II vs. a squad of 2042 Specialists, Tank vs. Snipers, or knives vs defibrillators (as shown in the video trailer).
Another game showcased at EA Play Live was the new Grid Legends game from Codemasters (video: 52mins 15s). This title mixes racing action with an in-depth 'classic underdog' story filmed in XR and delivered in documentary style, starring award-winning British actor, Ncuti Gatwa. You may shrug at that statement, but making the game even more story-like, EA says that Grid Legends "includes improved driver-personality AI that makes opponents behave even more like human racers".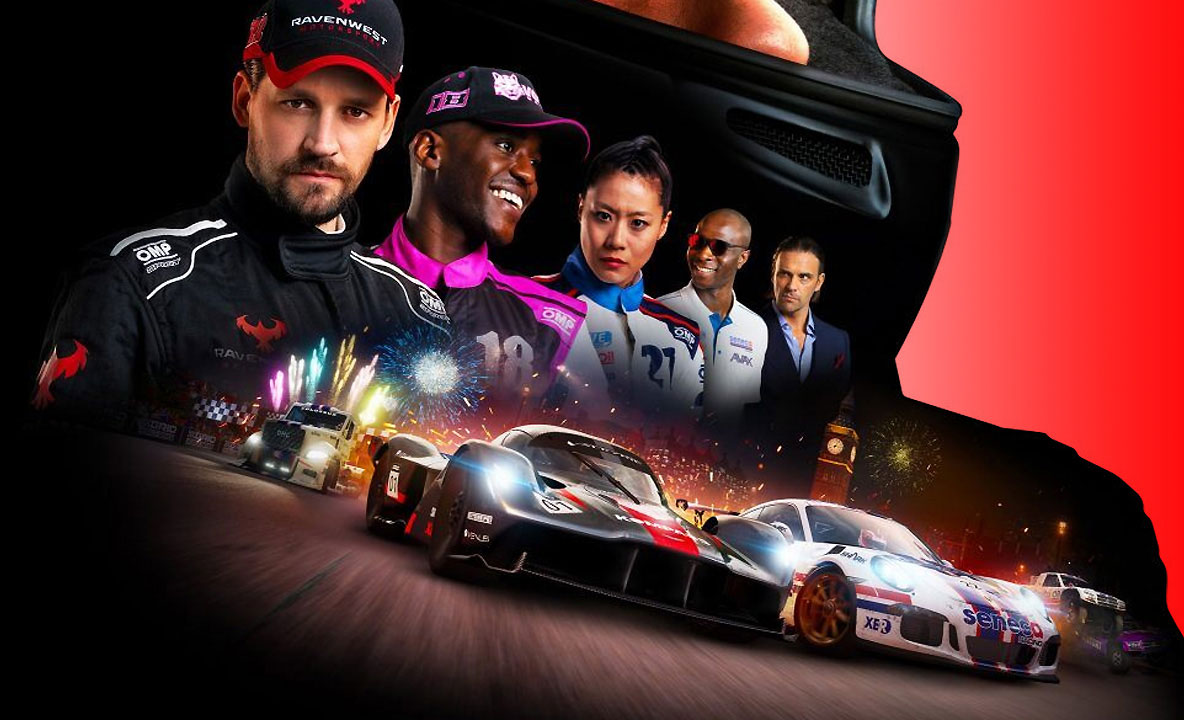 We don't have a precise date for the Grid Legends release, only that it is coming in 2022. It will be released for Xbox Series X/S, Xbox One, PlayStation 5, PlayStation 4,and PC.
Other titles that EA showcased last night include:
Dead Space 1, 2, 3, Ignition now on EA Play, Xbox Game Pass – SlashGear
Assuming you saw the Dead Space remake news on EA Motive, you know that now is a great time to take a peek at those long-unused Dead Space games you have lying around. Or, if you've never played any Dead Space game before, now might be a great time to jump in on the whole series, courtesy of either EA Play or Xbox Game Pass Ultimate. These subscription services are serving up a healthy dose of the most deadly off-world games this side of ALIEN.
Dead Space 1, Dead Space 2, and Dead Space 3 appear on both Xbox and PC, but you'll need to be aware of which service or services you need to subscribe to in order to gain access to these games for "free." Like the rest of the games in the EA Play and Xbox Game Pass Ultimate systems, you'll get access to the games so long as you're still a subscriber – but given the situation we're in at the moment, waiting for the new Dead Space anyway, that'll work just fine!
If you have a subscription to Xbox Game Pass Ultimate, there's a pretty good chance you also have an (included) EA Play subscription. With that, you'll have access to Dead Space 1, 2, and 3, and Ignition on your Xbox and your PC right now. You'll need the EA Desktop software (with Origin) with EA Play – or you might've purchased your EA Play subscription through Steam. If you're on Xbox, you'll want to begin with the Xbox Game Pass Ultimate subscription, and go from there!
[embedded content]
Dead Space was originally released in the year 2008 for Xbox 360, PlayStation 3, and Windows. Dead Space: Extraction (proper) isn't part of this deal this week, but it was the second game in the series, so to speak, followed by Dead Space Ignition. Dead Space Ignition was released for Xbox 360 and PS3, and Dead Space 2 was released for PS3, Xbox 360, and PC. Dead Space 3 was the otherwise most recent game in the series, with a release date of 2013 and platforms Windows, PS3, and Xbox 360.
It's high time a new Dead Space title appeared with brand new content for a platform beyond the twice-updated PlayStation 3 and Xbox 360. Before we get there, though, the creators apparently need to release their Dead Space remake for PlayStation 5, Xbox Series X, and PC.
Electronic Arts announces Battlefield 2042 | Battlefield Portal Game Creation Sandbox – guru3d.com
The creation suite includes Settings, custom modes, and a Logic Editor so you can build your own signature spin on Battlefield's sandbox; you'll be able to change team ratios, tweak victory conditions, restrict weapons, and even put different factions from different eras in Battlefield's history against one another.
Battlefield Portal is a community-driven platform within Battlefield 2042 that will let you create and find fantastic experiences made by the series' creative and passionate community. Those who want to focus on discovering what others have created will have easy access to an entire world of unexpected battles featuring some of the series' most famous eras mashed together in distinct, exciting experiences.
On top of the content available in Battlefield 2042, Battlefield Portal also lets you play with maps, weapons, vehicles, and more from some of Battlefield's greatest experiences, all reimagined at modern visuals. We're excited for you to be able to relive content from Battlefield 1942, Battlefield : Bad Company 2 and Battlefield 3.
DISCOVER. CREATE. SHARE.
With Battlefield Portal, we are aiming to put as much power as possible in your hands, allowing you to create your own signature Battlefield experiences that you've always dreamed of playing. It's really up to you: discover, create, share. To allow you to do this, Battlefield Portal comes with game-changing Settings that will allow you to build the experience you want.As an example of what you can do with the Settings, here's a small selection you can use in Battlefield Portal at launch.
Factions

– for the first time in franchise history you can battle across different Battlefield eras, choosing which soldiers, weapons and vehicles can compete on the battlefield. Want to pit an 1942-era team against foes outfitted with modern weapons and tech? Go for it.

Mobility

– using Battlefield 2042's Settings, you can disable/enable players' ability to Aim Down Sights, go prone, and more. We're giving you the options that allow you to play these Battlefield experiences as authentically as possible or to instead enjoy them with the conveniences of modern gaming experience. For example: If you want a more authentic Battlefield 1942 experience, you can switch off sprinting and disable health regeneration.

Visibility

– if you want to create a more Hardcore mode experience for your players, why not disable everyone's Heads' Up Display (HUD) and the minimap?

Arsenal

– Tired of getting dusted by sniper rifles or blown to pieces by tanks? You will be able to restrict weapons, specialists, gear, and vehicles that players have access to in your match.

Scale

– You can control the max number of players for each team as well as which weapons everyone has access to, creating as much balance or chaos as your heart desires. Why not pit 10 players armed with assault rifles against 50 players armed only with knives? Go wild.
And this is just only a tiny portion of the options you'll be able to adjust with these Settings. There will be some limitations such as not being able to build a Battle Royale mode (yes, we knew you would ask). But we mainly look forward to seeing you discover what's possible with all these options at your fingertips.
From more tactical, realistic simulations to off-the-wall battles, the power is yours to shape Battlefield's playground. There are many more Settings that will be available at launch and we can't wait for you to discover them and to see the kind of experiences you can create.
COMMUNITY EXPERIENCES
In Battlefield Portal, you will be able to create Experiences for other players to join where you can run custom games or preset modes, such as Conquest, Team Deathmatch, Rush, and other fan-favorites available at launch. When creating Experiences, you can also add AI Soldiers as a team or select to use them as backfill, meaning when you launch the experience, AI will fill out that match (though you can opt out of using AI Soldiers entirely in Battlefield Portal).
Community Experiences are created when you make a match, and will remain online while the Experience has players active. At launch you can also expect basic Admin Tools usable by creators of Experiences, such as the ability to ban usernames which continue across Experiences you create.
If you end up liking another player's Experience, you can Follow that player to keep track of when they're running matches. As a creator, you'll be able to share your own creations and give others permission to build upon them with their Settings and logic edits (more on that below). Some of the most creative and popular player-created Experiences will be featured in official curated playlists, making it convenient for you to find fun and inventive new matches the moment you load into Battlefield Portal.
CREATE YOUR EXPERIENCE
One of our biggest goals with Battlefield Portal is to give you the freedom to explore Battlefield your way by letting you create your own Experiences. For those who wish to go beyond the multitude of Settings, Battlefield Portal will also have a Logic Editor that lets players use streamlined visual scripting logic to have even more control when it comes to creating your experiences. While anyone can use the Logic Editor, it's aimed at those who have prior knowledge of visual scripting logic.
While the Settings will allow you to change many specific conditions with the flick of a switch, the Logic Editor will let you define rules, victory conditions, consequences of specific in-game events (like setting a reward or punishment for a player scoring a kill), and even more to create custom game modes that aren't possible to create with the Settings alone.
PROGRESSION
Battlefield 2042's progression is synchronized and will allow you to contribute to your experience gains by playing throughout the various available game modes
We'll be talking lots more on progression later this year, so stay tuned!
REIMAGINED CLASSICS
Alongside the creative suite, Battlefield Portal will also launch with reimagined content from 3 of Battlefield's most popular entries. This content includes more than just the maps themselves but also brings over weapons, gadgets, vehicles, factions, and classes from each respective game — all reimagined at the visual standards of Battlefield 2042. Long-time Battlefield fans will once again be able to take up their M1 in a fully reimagined Battle of the Bulge or shoot across the sky in a F/A-18 Hornet at the Caspian Border.
attlefield Portal will allow you to relive some of the series' best moments in stunning new visual detail or use weapons, gear, factions, and maps from those games to build your own experiences.
You will also be able to use Battlefield 2042's full arsenal of Specialists, vehicles, gadgets and weapons in Battlefield Portal to help you build unique experiences.
Here's the full roster of reimagined maps that will be available at launch:
Classic Maps
Battle Of The Bulge (Battlefield 1942)
El Alamein (Battlefield 1942)
Arica Harbor (Battlefield: Bad Company 2)
Valparaiso (Battlefield: Bad Company 2)
Caspian Border (Battlefield 3)
Noshahr Canals (Battlefield 3)
In addition to the classic maps, Battlefield Portal's eras will also feature fan favorite weaponry such as the M1 Garand (Semi-Automatic Rifle) and the M416 (Assault Rifle) weapons. Classic vehicles such as the Spitfire and B17 Bomber will also make their return to the Battlefield franchise. We'll be including a wide array of gear and soldiers that will be reimagined at Battlefield 2042's visual fidelity too.
Battlefield Portal will allow you to mix eras against one another, letting you create new and wild Battlefield experiences. Ever wanted to see a dogfight between some Spitfires and a helicopter? Making it happen is as easy as tweaking some options in Battlefield Portal's Settings. It's your playground: Go wild.
Below is a top-level look at what you can expect to use when Battlefield 2042 launches later this year. Within Battlefield Portal, you will be able to use everything listed as tools to craft new modes and experiences using Battlefield Portal's Settings and Logic Editor.
Weapons:

40+ Weapons from 3 Theaters of War;
M1 Garand, Panzerschreck, G3, M416 and more
Plus the inclusion of Battlefield 2042's All-Out Warfare Arsenal.

Vehicles:

40+ Vehicles from 3 Theaters of War;
The Spitfire and B17 Bomber make their return alongside modern hardware such as the Quad Bike and Little Bird.
Plus the inclusion of Battlefield 2042's All-Out Warfare array of vehicles.

Gadgets:

30+ Gadgets from 3 Theaters of War;
Reconnaissance items such as the MAV and Radio Beacon will be available as gadget selections alongside the Defibrillator and EOD Bot!
Plus the inclusion of Battlefield 2042's Gadgets.

Armies

Classic Factions will be making their return in Battlefield Portal as you remember them, allowing you the ability to mix and match between 7 different armies from the Classic titles as well as Battlefield 2042's Specialists.
Armies such as 1942's UK, US, and Germany as well as Bad Company 2's US and Russia will feature exclusively in Battlefield Portal.

Soldiers

The return of Factions to Battlefield Portal, we will also mean that we are bringing back soldier archetypes as you know them to be within their relevant titles. As an example, Battlefield 3's Assault, Engineer, Support and Recon roles make their return in Battlefield Portal.
[embedded content]
Alongside all of this reimagined content, Battlefield 2042's weapons, vehicles, gadgets, and Specialists will be usable in the creative suite, giving you even more content to build or discover as you explore the many possibilities within Battlefield Portal.
Bergqvist says the enhancements afforded by the Frostbite engine have made these versions of Battlefield 1942's maps even more intense and faithful to DICE's initial ambitions over 20 years ago. "Destruction in Battle of the Bulge is so cool. We are being true to what the original designers had in mind. We're just able to go further now, and seeing that is awesome."
LIVE SERVICE
We envision Battlefield Portal to be a powerful platform driven by the community's sense of creativity and wonder. Through our live service we intend to continue delivering updates for you to use as tools to build and share your experiences or to discover as you peruse Battlefield Portal. We're looking forward to seeing the thrilling experiences you'll be creating! Once it's in your hands, stay in touch and let us know what's fun for you and what other features you'd love to see in the future.
With continued updates delivered through Battlefield 2042's live service, such as new Specialists, maps and weapons, we have the intent to make them available in Battlefield Portal. "As we add new updates to Battlefield 2042, they will be available for Battlefield Portal players and creators, giving them even more options to create the kind of the experiences they desire as the game grows," Bergqvist says.
Battlefield Portal launches as part of one of your three core experiences included in Battlefield 2042 on October 22, 2021 on Xbox Series X|S, Xbox One, PlayStation 5, PlayStation 4 and PC.