AnTuTu March 2021: Black Shark 4 Pro takes the throne of best performing flaghip devices – gizmochina
We had a lot of new smartphones from Nubia, ASUS, OPPO, Black Shark launch in March 2021. As a result, the Top 5 of the Best performing flagship smartphone rankings of the AnTuTu benchmark has completely been jumbled from the February list. Among these, Black Shark 4 Pro manages to take the throne.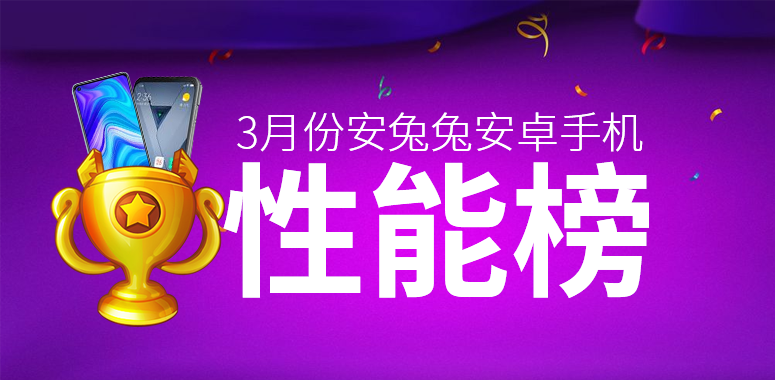 Right off the bat, AnTuTu puts out a disclaimer that the monthly test of best performing smartphones and their rankings have been carried out on AnTuTu V8 version. It says that this might be the last list with V8 as V9 is already beginning to take the center stage.
The consideration of devices for the list and the period of statistics is fixed from March 1 to March 31, 2021. Also, the storage variant of all the flagship devices is fixed as 12GB + 256GB. As mentioned above, the Black Shark 4 Pro tops the chart with a whopping score of 765,579 points.
Following that, we have other new entrants like OPPO Find X3 Pro, RedMagic 6 Pro, ASUS ROG Phone 5, and Vivo X60 Pro+ grab the next 4 spots with 742,078, 741,100, 729,300, and 726,216 scores respectively to round up the Top 5.
It is interesting to note that only the X60 Pro+ from February 2021 list makes it to the Top 5 this time. Anyway, the next 3 spots are occupied by the ex-toppers like iQOO 7(725,478), Redmi K40 Pro(719,798), Xiaomi Mi 11(710,581).
Again, the last two spots see new entrants from the Meizu 18 series- Meizu 18(710,459) and Meizu 18 Pro(698,611). To sum up, the entire list is occupied by the Qualcomm Snapdragon 888 chipset and the solo Kirin 9000-powered HUAWEI Mate40 Pro is ruled out.
However, things are totally different for the mid-range devices. To my surprise, the list is almost the same as the February 2021 list with only a change in spot and overall in average scores.
That is, the Redmi 10X 5G leads the way with 399,923 points and the next four devices are Redmi 10X Pro 5G(396,906), Vivo S7t(393,918), HUAWEI nova 7 Pro(390,828), and HUAWEI nova 7(390,575).
The rest of the 5 are HUAWEI nova 8 Pro (388,995) and, HONOR 30 (386,045), HUAWEI nova 8 (385,489), HONOR X10 (359,867), and HONOR 30S (350,307).
If you look closely, the last 7 spots of mid-range devices is entirely dominated by the Kirin chipsets and only the Top-3 have MediaTek's Dimensity. Sadly, no Snapdragon chipsets are in the vicinity and it shows how rivals have conquered this territory to end Qualcomm's dream run.
RELATED:
[embedded content]
ALWAYS BE THE FIRST TO KNOW – FOLLOW US!
European Union could force all smartphone manufacturers to use USB-C charging – MobileSyrup
Europe could soon require all smartphone manufacturers to use USB-C charging, according to a new EU Commission ruling proposal.
The commission says the proposal aims to reduce e-waste and the "consumer inconvenience" resulting from different chargers. The commission also mentions that it wants manufacturers to stop selling chargers alongside electronic devices to minimize e-waste further.
"With today's proposal… USB-C will become the standard port for all smartphones, tablets, cameras, headphones, portable speakers and handheld videogame consoles," reads the report.
The report then says that it has reduced the number of mobile chargers in Europe from 30 to just three, with Apple's proprietary Lightning port part of the smaller list. The report states that roughly 20 percent of devices sold in Europe feature the Lightning port, but that the EU wants to change this — possibly by forcing Apple to adopt USB-C.
EU executive vice president Margrethe Vestager made the following statement in the report:
"European consumers were frustrated long enough about incompatible chargers piling up in their drawers. We gave industry plenty of time to come up with their own solutions, now time is ripe for legislative action for a common charger. This is an important win for our consumers and environment and in line with our green and digital ambitions."
As you may have already guessed, Apple has resisted the shift to USB-C in the past concerning the EU's efforts. For example, last year, when the organization voted on the concept of a standard charger, Apple released a statement stating that adopting USB-C would "stifle innovation."
In a statement to the BBC, Apple said, "We remain concerned that strict regulation mandating just one type of connector stifles innovation rather than encouraging it, which in turn will harm consumers in Europe and around the world."
With the release of the iPhone 12, Apple stopped including a charging brick in the box of its smartphones, citing environmental concerns related to materials and shipping costs. This move also likely saved the tech giant a lot of money. The company has also shifted to USB-C charging with several of its other devices, including Macs, most iPad models and its accompanying ecosystem of accessories. Some Android devices from companies like Samsung, for example, also no longer include chargers in their boxes.
It's unclear if this law will go through, given it's still in the proposal stages and must first be passed by lawmakers and several governments. However, it's possible that in a few years, Apple could be forced to adopt USB-C for the iPhones it sells in Europe.
Source: European Union, BBC Via: Engadget
Nintendo Switch Online will add N64 and Mega Drive games with a new subscription plan – Video Games Chronicle
Nintendo [2,050 articles]" href="https://www.videogameschronicle.com/platforms/nintendo/">Nintendo has announced that Nintendo 64 [151 articles]" href="https://www.videogameschronicle.com/platforms/nintendo/nintendo-64/">Nintendo 64 and Mega Drive / Genesis games will be added to Nintendo Switch [1,941 articles]" href="https://www.videogameschronicle.com/platforms/nintendo/switch/">Switch Online in late October.
A new membership tier called the Expansion Pack will be introduced that adds selections of games from each system.
Special controllers for each system will also be released at $49.99 / €49.99 / £39.99 each.
The Japanese Mega Drive controller will have six buttons, whereas the North American and European version will be the 3-button controller released alongside the console when it originally launched.
Nintendo Switch OLED Model Trailer
The full list of games at launch will be:
Nintendo 64
Mega Drive
Castlevania Bloodlines
Contra Hard Corps
Dr Robotnik's Mean Bean Machine
Ecco the Dolphin
Golden Axe
Gunstar Heroes
Musha
Phantasy Star IV
Ristar
Shining Force
Shinobi III
Sonic the Hedgehog 2
Strider
Nintendo has also confirmed some of the Nintendo 64 games that will be added after launch, including:
There was no mention, however, of Game Boy and Game Boy Color games on Switch Online, which had been reported in the past few weeks.
Nintendo discussed expanding the Switch Online library with other platforms as far back as 2019, 12 months after it launched.
During a 2019 shareholder meeting, president Shuntaro Furukawa [145 articles]" href="https://www.videogameschronicle.com/people/shuntaro-furukawa/">Shuntaro Furukawa was asked specifically if the company had plans to re-release Nintendo 64 and Nintendo GameCube [174 articles]" href="https://www.videogameschronicle.com/platforms/nintendo/nintendo-gamecube/">GameCube software.
"At this place we cannot tell new information about future classic hardware among others, but we are thinking about providing an extension of the online service which is currently providing Famicom [NES] software, as well as other methods of providing them," he said.
"We also recognise that there are opinions wanting to play past titles."
.cls-1fill:url(#linear-gradient).cls-2fill:#fff
U.S. social audio app Clubhouse launches 'wave' feature for private chats
U.S. social audio app Clubhouse launched a feature on Thursday to let users virtually wave at friends inside its audio-only chat app to show they are open to a private chat, in a move to expand beyond public rooms that can have thousands of listeners.
Clubhouse, which pioneered the "social audio" feature that has since been copied by Facebook and Twitter, wants to enable users to have private chats, Co-Founder and Chief Executive Paul Davison told Reuters.
"A lot of people know us for bigger conversations, but the reason people stay so long is they're finding their friends and meeting new people," he said in an interview.
Users of Clubhouse, which is backed by venture capital firm Andreessen Horowitz, can "wave" at friends online in the app and a private audio chat room will open when a person accepts the wave. The user can then invite more contacts into the private room, or choose to open the chat to the public, Clubhouse said.
(Reporting by Sheila Dang in Dallas; Editing by Edmund Blair)