Apple is hot in China again, but it won't overtake Huawei anytime soon – CNN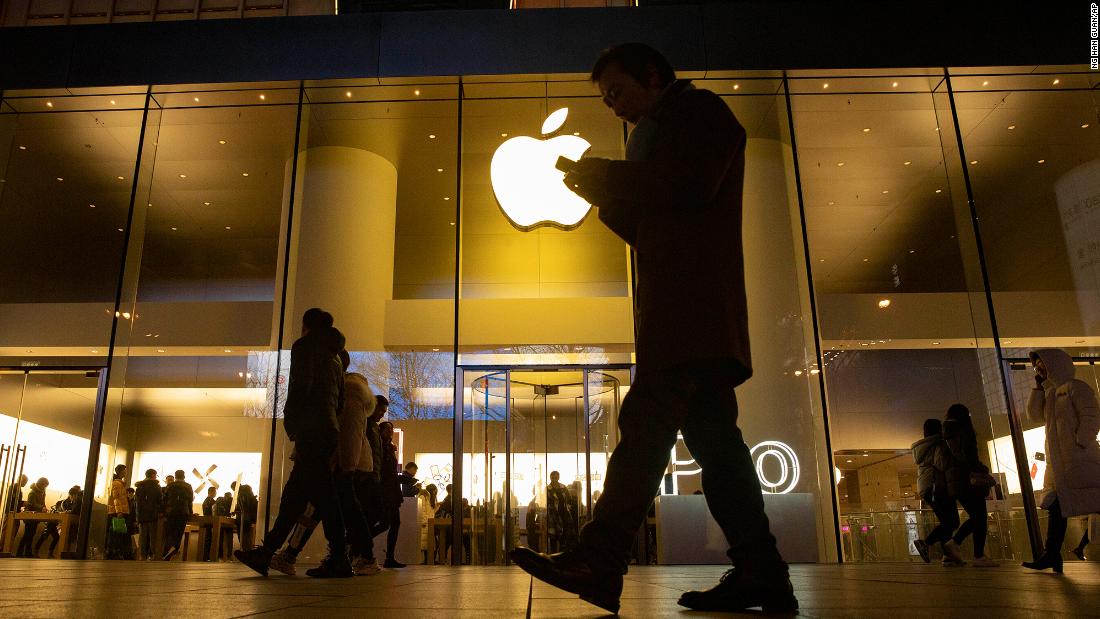 Sales for the
iPhone
jumped 18%
in December
compared to the same month a year earlier, according to data from the China Academy of Information and Communication Technology. The news beat Wall Street projections and sent Apple shares to a record high on Thursday.
But
Apple
(AAPL)
has been losing ground to domestic rivals in China for years, and analysts say that trend is unlikely to change.
The biggest reason is because Apple sells expensive phones to wealthy customers. That only allows Apple to go after so much of the market, since competitors like Huawei and Xiaomi offer a bigger range of phones at varying price points.
By launching three iPhone 11 models last year — the least expensive version cost 3,999 yuan ($578) — Apple was able "to boost [China] sales in the short-run," said Louis Liu, an analyst with market research firm Canalys.
"However, from the long-term perspective, Huawei will still dominate the Chinese market across price segments," he said.
Huawei sells a lot of cheaper phones
When it comes to the sheer number of smartphones sold in China in the third quarter of 2019, Huawei was No. 1 with about 42% of the market, and Apple is No. 5 with between 5% and 8%, according to the most recent data from both IDC and Canalys. The two firms are independent and use slightly different methods to measure smartphone shipments.
Most sales by Apple's Chinese competitors are cheap smartphones — about 90% of Huawei's handsets sold in China for the 12 months ended in September cost less than $600, according to IDC data.
But Huawei has been particularly successful at winning over consumers who want to pay between $600 and $800 for a flagship phone, a market that Apple vacated when it began pricing iPhones above that range, according to IDC analyst Kiranjeet Kaur.
Sales in China are important for Huawei. The company has to fend off domestic rivals with cheap phones, and aggressively push pricier flagship devices that can compete with Apple in its home market as overseas sales come under pressure from a US trade blacklist.
Washington placed Huawei on a trade black list last May, barring US firms from selling the company key tech and software. The ban means that Huawei's smartphones no longer have access to
Google
(GOOGL)
services, such as the Play Store and popular apps like Gmail, YouTube and Google Maps.
Although that doesn't matter in China, since phones sold there don't have Google anyway, the lack of Google services elsewhere has caused Huawei's overseas smartphone sales to take a beating.
"Most overseas sales were high-end, and in China, to drive volume, they have to push more lower end-handsets," Kaur said.
Apple's strategy is all about premium
For Apple, though, those low-end smartphones don't matter.
It seems to be paying off in China. With its reputation as a premium brand, Apple can sell a lot fewer phones than rivals like Vivo, Oppo and Xiaomi, and still take a bigger bite out of the China market, according to IDC data.
Looking at the dollar value of China's smartphone market, Huawei is still No. 1, with 43% of market share, according to IDC, but Apple comes second with 21%.
That means Huawei needs to sell more than twice as many phones in its home market to make the same money in sales as Apple.
There is at least one area that Apple has yet to compete in that will almost certainly be critical to its long-term success, in China and elsewhere: 5G, the next generation of super fast wireless networks.
Huawei has already launched several 5G models in China. But Apple's 5G device won't launch until September, "which creates a big gap for Huawei to attract more consumers," according to Liu, of Canalys.
Other Chinese smartphone makers including Oppo, Xiaomi, Vivo and
ZTE
(ZTCOF)
have also launched 5G
phones.
And
Samsung
(SSNLF)
, the world's biggest smartphone maker, said earlier this month that it now accounts for more than half the global 5G smartphone market — although it has
virtually no market share
in China.
Dyson Selling Latest Multitasking Tool—Air-Purifying Headphones—for Just $950 – Decider
You're not alone if you mostly think of vacuums and haircare when you think of Dyson.
After all, that is the brand's claim to fame, from its powerful corded and cordless vacuum cleaners to the viral Airwrap.
Headphones aren't typically the first product that comes to mind when most people think of Dyson.
And yet, the company's again struck viral gold with its first-ever wearable product, the new Dyson Zone headphones — even if the reaction is mostly confusion.
The Zone headphones aren't an ordinary pair of over-the-ear headphones with their advanced noise cancellation technology and ultra-low distortion engineering; of course, there's a Dyson twist, and it's exactly what you might expect from a company that's perfected different ways of using air.
These headphones also double as an air purifier.
Each ear has filters installed that are said to remove gases and 99% of pollutants as small as 0.1 microns, per Dyson. So the air that … hits your ears … will always be as clean as possible.
That's not even the most confusing part, though, because, besides just the headphones, the Zone comes with a detachable visor that covers your nose and mouth so you can breathe in filtered air.
If the look they were going for is Bane from The Dark Knight Rises, they nailed it.
We're not exactly sure who this product is for, but if it's you, it'll only set you back a cool $950.
How to complete Misko's Cave of Chest Side Quest in The Legend of Zelda Tears of the Kingdom – Sportskeeda
In The Legend of Zelda Tears of the Kingdom, players have multiple ways to acquire rupees and treasures. Players can earn wealth and valuable items by overcoming various challenges, defeating bosses, and engaging in Shrine challenges. However, there is an additional method available for players to earn money and valuable treasures, and that method is through side quests.
The expansive open world of the game offers a diverse range of activities beyond the main objectives, and among these activities is the completion of side quests. Engaging in these quests provides players with a unique experience and a convenient means of obtaining quick money and valuable treasures.
Each Side Quest in The Legend of Zelda Tears of the Kingdom presents players with distinctive and challenging tasks, offering valuable rewards as a guarantee. While players can obtain treasures and rupees by exploring various regions, engaging in side missions can save their time and simplify the process of acquiring treasures. The Misko's Cave of Chest Side Quest, in particular, is straightforward, making it a must-participate for players looking to earn money quickly.
---
Here's how you can complete the Misko's Cave of Chest Side Quest in The Legend of Zelda Tears of the Kingdom
To initiate this side quest, your first step is to visit the northeastern side of the map, close to Cephla Lake. Upon reaching the area, you'll come across a campfire accompanied by an adorable dog. As you continue onward, you'll encounter a pair of travelers seated near the entrance of a cave.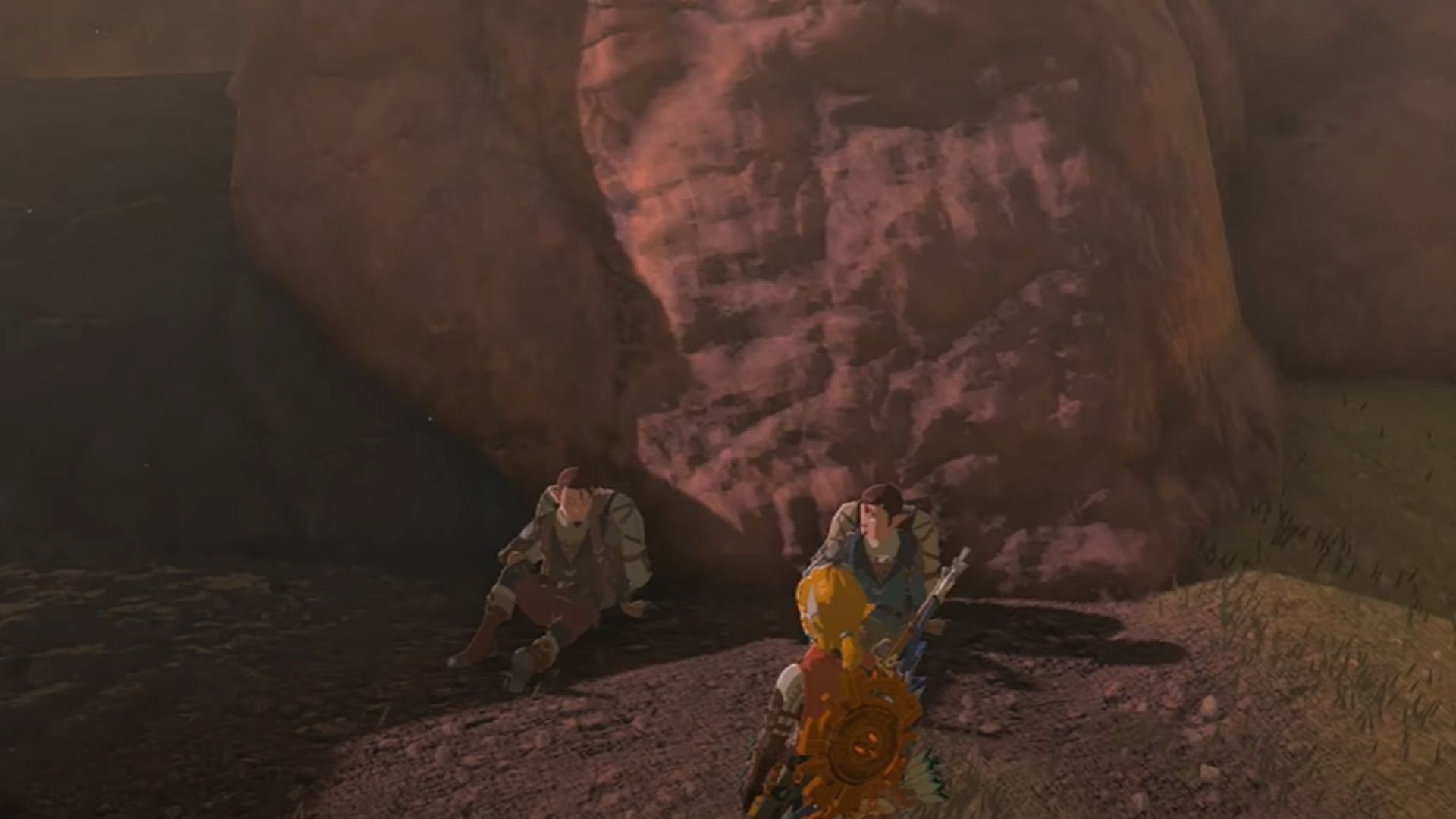 When you talk to the travelers, they will reveal information about the hidden treasures in the cave. They will talk about each separate chest, which holds a Green Rupee. One of them unintentionally reveals the existence of Misko's Hidden treasure as they continue to disclose information about the hidden treasures.
They also reveal that Misko was a notorious bandit who had caused plenty of trouble in Hyrule.
The travelers discuss the valuable clothing owned by Misko, which is concealed within treasure chests. They also mention that acquiring the exact chest containing the clothes will pose a considerable challenge due to the abundance of chests within the cave.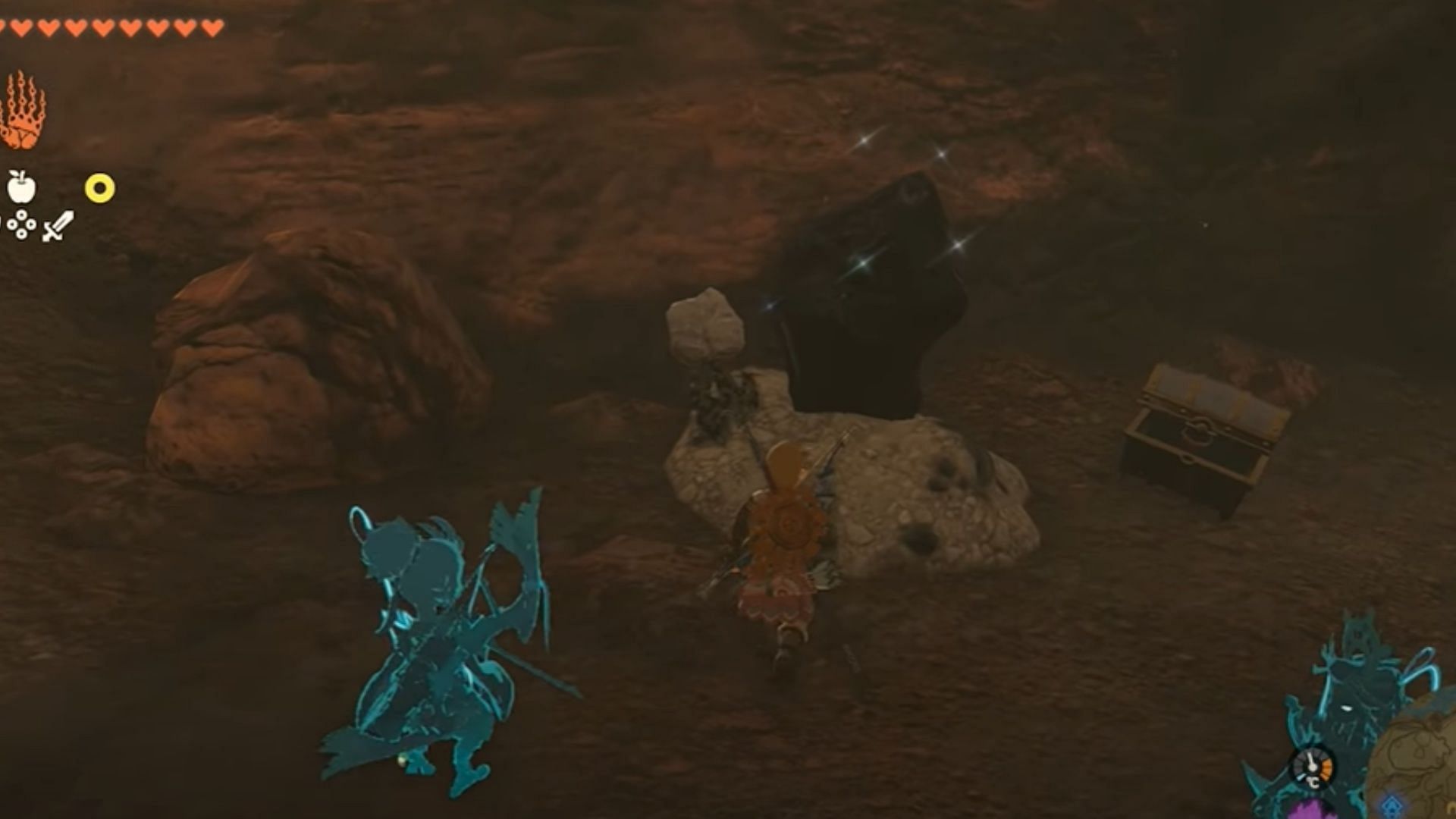 Upon engaging with the travelers, venture into the cave, where you will discover abundant Brightbloom Seeds and Sparkling Boulders. To shatter the boulders, ensure you have a rock hammer. It is crafted by combining a rock or boulder with a melee weapon. Once the Boulder is broken, you will obtain an Amber and a Flint. Following this, continue forward and encounter a vast array of treasure chests.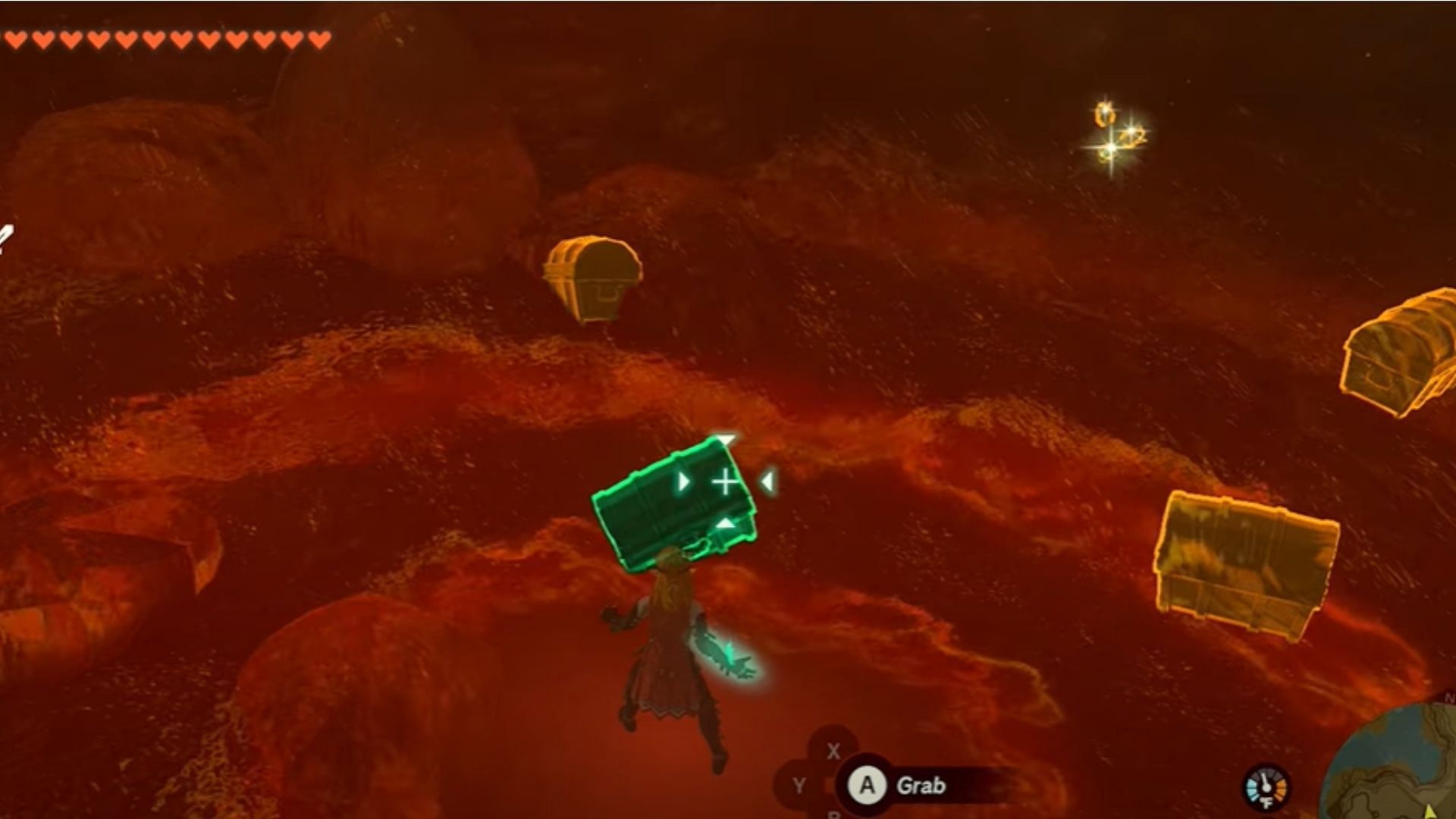 Begin by sequentially opening each chest, and you will acquire a Green Rupee. The appropriate chest can be found close to the Brightbloom Seed. Upon unlocking this chest, you will obtain the Ember Trousers, thereby completing your challenge.
Edited by Anirudh Padmanabhan
JetBrains Compose Multiplatform for iOS Reaches Alpha – InfoQ.com
After adding support for desktop apps and the Web, JetBrains multiplatform declarative UI toolkit now runs on iOS in alpha.
Based on Google Jetpack Compose, recently updated with improved performance and extensions, Compose Multiplatform runs natively on Android and, thanks to Kotlin Multiplatform on Windows, Linux, macOS, and the Web, too. The addition of iOS extends Compose Multiplatform to all major OSes.
The approach followed by Compose Multiplatform is to provide the same API across all supported platforms, replicating Jetpack Compose APIs:
The APIs in Compose Multiplatform are the same ones that have already been tried and tested in Jetpack Compose. That means developers who have experience writing modern Android user interfaces using Jetpack Compose can transfer those skills directly to write a shared user interface with Compose Multiplatform, targeting iOS and beyond.
This includes state management, layout composition, and animations. For a number of features that are strictly OS-dependent, like loading resources, Compose Multiplatform provides its own higher-level abstractions to maximize portability.
On iOS, Compose Multiplatform uses canvas-based rendering, using the Skiko graphics library. Also known as Skia for Kotlin, Skiko is based on Skia, Google's graphics library used for Chrome, ChromeOS, and Flutter.
This approach means that Compose Multiplatform apps have the same look and feel across all supported platforms, similarly to Flutter apps. Unlike Flutter, though, Compose Multiplatform provides Material and Material 3 widgets out of the box, so Compose Multiplatform apps will just look like plain-vanilla Android apps. While Material is the only widget look-and-feel currently supported on iOS, JetBrains has not yet made a final decision about whether to provide a native widget look-and-feel.
An important aspect of creating cross-platform apps is interoperability with the underlying OS SDK. Compose Multiplatform for iOS provides a two-way interop layer on top of UIKit, with two main classes, UIKitView and ComposeUIViewController. UIKitView enables embedding platform-specific widgets like maps, web views, media players, and camera feeds within a Compose UI. ComposeUIViewController can be used instead to embed Compose screens in UIKit and SwiftUI applications. This can be helpful to gradually convert an existing app into a Compose app.
To start working with Compose Multiplatform for iOS, you will need a machine running recent version of macOS, Xcode, Android Studio, and the Kotlin Multiplatform Mobile plugin. All additional dependencies can be managed through CocoaPods.
The best place to start is one of the project templates provided by JetBrains. Those include a basic iOS/Android app, an image viewer, a chat app, and many more. A number of tutorials are also available to guide you through using the most common UI elements in a Compose Multiplatform app.