Art Beat: Coast artist heads to show in New York City – Coast Reporter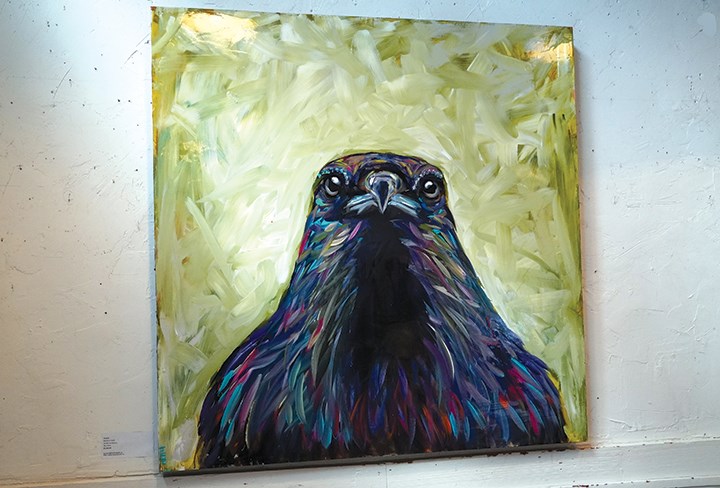 Roberts Creek artist Kandice Keith is on the U.S. East Coast this week to show her nature-inspired paintings at the Affordable Art Fair in New York City, Thursday, Sept. 23 to Sunday, Sept. 26. "It's a really amazing opportunity," Keith said in an interview. "I'm very fortunate." Keith was set to go to the twice-yearly fair in March 2020, but the outbreak of COVID-19 put an end to that plan. "This is a make-up for that show," Keith said. She's also slated to return to the NYC fair at the Metropolitan Pavilion next March. You can see some of Keith's vivid and luminous work currently on display at the Gumboot Café.
Oktoberfest
Anna Lumiere, Grant Olsen, and Coast String Fiddlers are among the performers featured at Oktoberfest, which has been on all week in downtown Sechelt until Friday, Sept. 24. A full rundown of acts and events can be found at secheltdowntown.com. Celebrations move to Rockwood Lodge on from 1 to 6 p.m. on Saturday, Sept. 25, where more live music is planned. Prizes for best lederhosen and beer stein.
Raincheck
FibreWorks Studio & Gallery in Madeira Park had planned an opening reception last Saturday for its new, juried exhibition, A Beautiful Mess: the joyful & random discovery of the artistic process. The reception has been rescheduled for this Saturday, Sept. 25, from 2 to 4 p.m.
Scent and Soul
You can meet Rohanna Goodwin Smith, author of Scent and Soul: The Extraordinary Power of the Sense of Smell, at One Flower One Leaf Gallery on Marine Drive in Gibsons, Saturday and Sunday, Sept. 25 and 26, from 1 to 3 p.m.
Live Music
Peter Van plays a solo show on piano at the Clubhouse Restaurant in Pender Harbour on Friday Sept. 24, from 5 to 8 p.m. Then, for a $5 cover on Sunday, Sept. 26 from 2 to 5 p.m. you can hear the Steve Hinton Band.
The Howesounders host a Friday night jam session at Roberts Creek Legion on Sept. 24, starting at 7 p.m. Sign up at the door to book some solo- or group stage-time. On Saturday, Sept. 25, there's a Jeevious/Jaggs Jambouree, where members of the Jeevious family and a few players from Vancouver's Staggers and Jaggs will shake things up for a few hours, starting at 7 p.m. Jim Foster is at the Backeddy Resort and Marina in Egmont, weather permitting, on Saturday, Sept. 25 from 4 to 7 p.m.
Banditry Cider on Pratt Road in Gibsons is staging its first Apple Festival on Sunday Sept. 26, with a lot of family-friendly frivolity starting at 11 a.m. The band The Burying Ground plays from 4 to 6 p.m.
Let us know about your event by email at arts@coastreporter.net.
Del Mar unveils five new pieces of public art – Del Mar Times
The city of Del Mar's temporary outdoor sculpture program has opened with five new works in downtown Del Mar, along a one-mile art stroll.
The Del Mar Foundation is providing approximately $15,000 in funding for the program over the first two years and the pieces will remain on display for up to 23 months.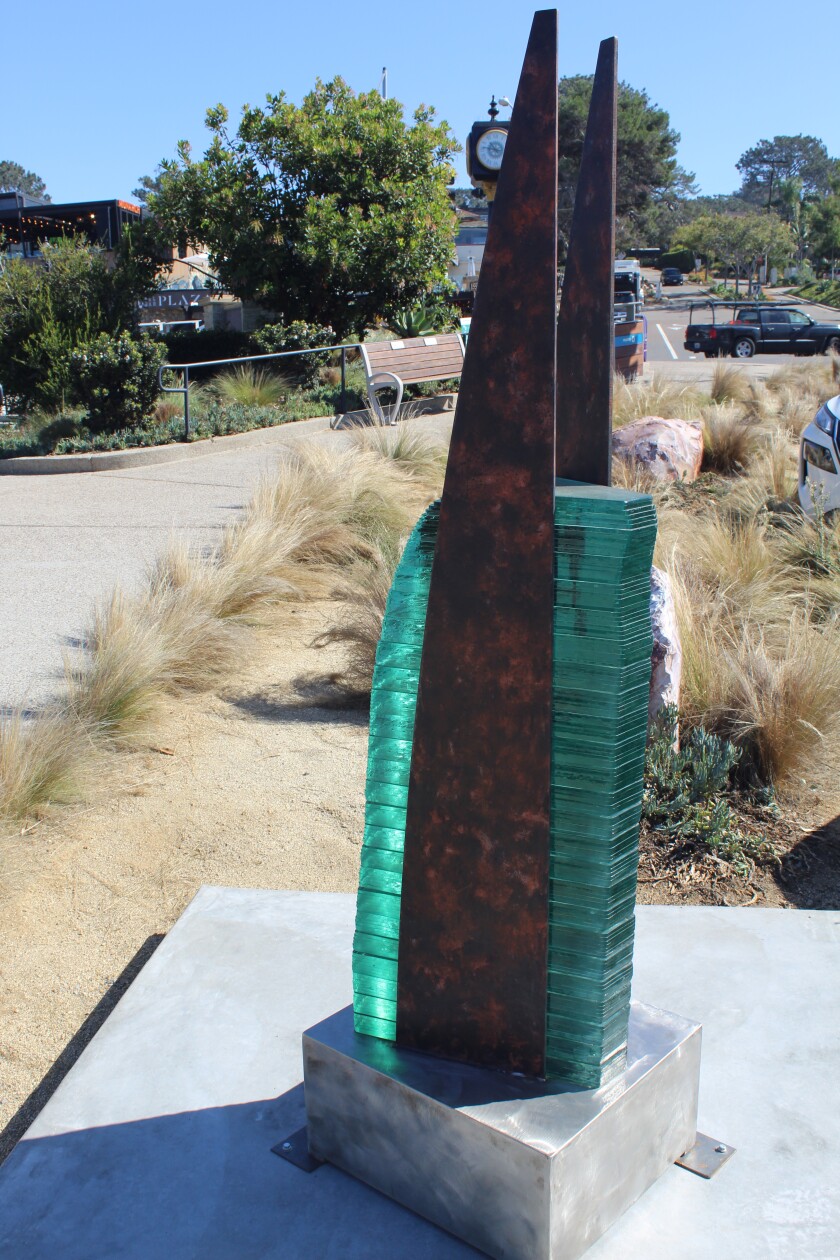 Take the Del Mar art walk:
Hanging Out by Maidy Morhous at 15th Street and Stratford Court
Birds Eye View by Petrello and Graham at the southeast corner of 14th Street and Camino del Mar
Terpsichore by David Beck Brown at the southeast corner of 12th Street and Camino del Mar
Moonshadow by Jeffery Laudenslager and Deanne Sabeck at the northeast corner of 9th Street and Camino del Mar
Pasaje a lo Infinito by Hugo Heredia at 5th Street and Camino del Mar
Before There Were Pockets: A Métis Youth Art Series – Métis Nation of Ontario – Metis Nation of Ontario
Before There Were Pockets
A Métis Youth Art Series
Part 1 – TOBACCO BAG
Thursday, November 18, 6-9 PM ET
Thursday, December 16, 6-9 PM ET
Part 2 – SASH BAG
Thursday, January 13, 6-9 PM ET
Thursday, February 10, 6-9 PM ET
Thursday, March 10, 6-9 PM ET
The Métis Nation of Ontario is excited to be hosting Before There Were Pockets- Métis Youth Arts Series this year across the province virtually through the Zoom platform.
This will be a once a month gathering of youth to learn a variety of traditional arts through the construction of a sash bag and tobacco bag. It is an informal opportunity for youth to connect with each other and work one-on-one with knowledge holders and staff. It will also be an opportunity to bring in special guests to speak about their artwork and journey. These workshops will allow participants to explore different skills and gain a deeper understanding of their Métis heritage. In order to receive the supplies for their session, all forms must be completed and participants are expected to attend all sessions. Access to technology and reliable internet is required to participate in the camp.
Space is limited, so please register and complete the application as soon as possible. Participants can access the Metis Nation of Ontario Application Portal at metisnation.smapply.io/.
Before there were pockets Poster ENG
Before there were pockets Poster FR
Vancouver Island art councils work together on regional impact study – Parksville Qualicum Beach News – Parksville Qualicum Beach News
The Arts Council of Ladysmith is leading the way on a project that aims to get arts recognized as a significant industry on Vancouver Island and the Gulf Islands. With funding from the Canada Council for the Arts, it partnered with other councils in the region to conduct an impact study to show the value art brings to communities.
"Itis larger than many industries, like the lumber industry and the fishing industry in our community and it's probably not recognized because many of them are individuals," said Kathy Holmes, president of the Arts Council of Ladysmith and District. "People don't think of them as a business and really, artists are their own business."
The arts council partnered with the Digital Innovation Group (DIG), a collective of island arts councils, to bring together nearly 1500 artists and art supporters in the spring to assess the economic, social, cultural and health impacts of arts in the region.
"No other art council has even attempted to do this. It's been a huge project, we are exhausted and what's coming out now is really important," Holmes said.
DIG will present the study's findings at this year's Vancouver Island Economic Alliance Summit this month. The study found one in 20 people in the region is an artist and over 90 per cent of respondents felt arts are foundational to economic, community and individual wellness, according to DIG's summary of findings.
"We were looking for meaningful data to quantify the contribution of the arts sector to our region and are thrilled to learn that there are over 35,000 artists and that our sector generates almost one billion dollars in direct economic outputs," said Ora Steyn, vice president of the Ladysmith Arts Council.
The Ladysmith Waterfront Gallery has been operating out of the old school on Parkhill Terrace for the last two years and Holmes said it has had a large impact on the volume of visitors.
"The Membership is still being very faithful. We worked very hard at keeping them but the public is not coming in droves so we are trying to build that capacity again but it took us a long time to get to 13,000 people a year," Holmes said.
The gallery will be hosting Yael Wand, a Salt Spring Island musician on Friday (Oct. 22.) Tickets are on sale now on the art council's website.
---
@_hay_tyler
editor@ladysmithchronicle.com
Like us on Facebook and follow us on Twitter.