As The Holidays Approach, Media Companies & Advertisers Are Launching Livestream Shopping To Viewers – Forbes
One of the newest trends is the emergence of livestream shopping videos available on social media, e-commerce websites. Several digital and traditional media companies including Pinterest, YouTube and Comcast have recently launched or planning to launch their own livestream shopping initiative. With other media companies in the planning stage.
Pinterest
PINS
launched their livestream shopping feature on November 8 with Pinterest TV. The livestream features a group of original and shoppable programs hosted by creators on Pinterest. There are half-hour programs airing live on weekdays at 6 p.m. (ET). Recordings of these shows can be accessed after the airdate. The launch comes in time for what is expected to be a strong Holiday shopping season.
The programs will cover a variety of subjects including fashion, food, beauty and home. By watching these shows, viewers can learn such details as how these products are made, pricing information, discounts, available inventory and can interact with hosts. Moreover, in trials, the hosts of Pinterest TV personalities had significantly increased the number of followers after live streaming.
The program descriptions on Pinterest TV are:
Christian On: Each week fashion designer and a Project Runway alum Christian Siriano brings to life the most searched fashion terms on Pinterest.
Unfail My: Director and Screenwriter Monica Suriyage is joined by Pinterest food creators to "unfail" the holiday dishes of cooks across the country. From a collapsed gingerbread house to an inedible vegan chocolate chip cookie, Pinterest specialists run to the rescue.
Tom Tries: Olympic diving gold medalist and knitting guru Tom Daley, spends time each week learning new knitting skills from grandmas and grandpas.
Manny Does: Beauty entrepreneur Manny MUA answers the most common holiday beauty needs.
Buy This: Comedian Robyn Schall plays host along with Pinterest creators to show how products and brands like Melody Ehsani and Crown Affair look and feel in real time for holiday gift-giving.
In the future, Pinterest will also consider other programming ideas and hold auditions for potential new shows.
To access content and buy merchandise users click on the TV icon on the Pinterest app. Each Friday, a livestream will be available offering users the ability to buy discounted products from the brands hawked. Pinterest has not provided any revenue sharing information.
Livestream shopping started with Alibaba's Taobao in May 2016, it became popular elsewhere during the pandemic with lockdowns in place and retailers looking for new ways to entice potential shoppers. Livestream shopping has been compared to the long-form video infomercials and shopping that originated on television with HSN beginning in 1982 and QVC
QVCA
in 1986. Collectively, QVC and HSN now reach over 90 million homes in the U.S. and 380 million worldwide via a variety of video platforms including broadcast TV, streaming and social media.
Tal Chalozin, CTO and Co-Founder of Innovid says, "The pandemic has pushed consumers towards online shopping, both on mobile and desktop but also on TV. There have been several moves recently, Pinterest TV and YouTube included that speak to this next evolution of commerce – shoppable TV. CTV—internet connected TV— gives advertisers the ability to make TV more than an awareness channel and actually drive action-based goals like conversion or downloads while consumers get a seamless and convenient shopping experience. Shoppable TV puts a great amount of power into the consumer's hand and provides so many moments of opportunity for brands."
Pinterest, launched in December 2009, had introduced Buyable Pins in 2015 its first prominent foray in social shopping. Three years later, Product Pins was rolled out taking potential buyers to a retailer's checkout page. Just prior to the roll-out of Pinterest TV, Idea Pins were introduced which were similar to Instagram Stories and TikTok Watch. With younger users migrating to other social media providers, Pinterest's pinboard, which inspires creation, was starting to look passé. Pinterest hopes livestream shopping will help their creators to sell their wares, boost engagement, grow revenue and reinvigorate the brand.
In the U.S., eMarketer says social buyers on Pinterest increased by 30.5% in 2020 reaching 12 million. It is forecast to grow another 16.4% in 2021 totaling 13.9 million. By 2023 it is projected Pinterest buyers will total 16 million, accounting for 15.7% of all U.S. social buyers. In the U.S., social shopping is expected to reach $36.6 billion in 2021 and more than double to $79.6 billion in 2025. By comparison, in China, sales from social shopping are expected to total $352 billion this year. In the U.S., roughly 50% of social media users age 18-to-34 is expected to make at least one social shopping purchase in 2021, compared to about one-third of adults 55+.
On November 2, Pinterest released their third quarter earnings report. The company announced global monthly active users of 447 million, a 3% drop-off from fourth quarter 2020. In the U.S., Pinterest had 89 million MAUs, a 9% decline from fourth quarter. Despite the decline in users, year-over-year revenue grew by 43%; the net income of $94 million was unchanged.
With the Holiday season approaching, the other media companies joining livestream shopping is getting crowded. Coming on the heels of the Pinterest TV launch is YouTube. On November 15, YouTube's weeklong Holiday Stream and Shop will be launched. YouTube personalities will be able to sell their own products on the website. Afterwards, YouTube celebrities will be able to sell their own products from videos. With the clout of Google behind it and many channels having millions of subscribers, YouTube could make a noticeable impact on consumers buying products via a livestream.
Even traditional media companies are investing in livestream shopping. NBCU's Bravo announced the launch of their own interactive livestream shopping show. The three-day event will start on "Black Friday" and will be available on Facebook, Instagram and Comcast's
CCZ
Xfinity cable box before moving to Peacock and the NBC app the following day. Among the livestreamed shopping programs will be Impulse Try with Remi Bader and include several other on-air Bravo personalities. Viewers will be able to livestream programs, look at shopping opportunities and purchase products. In addition, NBCU launched a "Virtual Bravo Bazaar" a website using augmented reality allowing viewers to buy merchandise from Bravo shows including Below Deck and Real Housewives franchises.
Advertisers are also joining livestream shopping. Hasbro recently announced it will host its first livestream shopping event on Friday Nov. 12 at noon (ET). The livestream event will appear on the Hasbro microsite and Hasbro's Instagram and Facebook Live feeds. Included will be gift wrapping tips, toy creators with special guests.
Other social media giants including Facebook, TikTok and Snapchat are also reportedly developing their own livestreaming or augmented reality shopping opportunities. Innovid's Chalozin adds, "But, what people aren't talking about enough is how Amazon will play a huge role in the future of shoppable TV. Amazon recently launched a smart TV in addition to the already popular FireTV and they secured exclusive rights to Thursday Night Football next year, one of the highest viewed programs nationally. This matters because Amazon also has a treasure trove of data on consumer online shopping habits, enabling them to make personalized, seamless shopping experiences at scale on CTV."
The National Retail Federation projects holiday sales in November and December to grow between 8.5% and 10.5% from 2020 with sales between $843.4 billion and $859 billion, up from $777.3 billion. Included in the total are online and non-store sales, NRF projects an increase between 11% and 15% totaling between $218.3 billion and $226.2 billion.
Media Advisory: Premier Furey to Make Announcement on North Atlantic Refinery – News Releases – Government of Newfoundland and Labrador
The Honourable Andrew Furey, Premier of Newfoundland and Labrador, along with the Honourable Andrew Parsons, Minister of Industry, Energy and Technology, will make an announcement regarding the North Atlantic Refinery in St. John's tomorrow (Tuesday, November 30).
The event will take place in the media centre, East Block, Confederation Building at 10:00 a.m.
The announcement will be live-streamed on the Government of Newfoundland and Labrador's Facebook and Twitter accounts and on YouTube.
Technical Briefing
Prior to the announcement, a technical briefing for media will be provided at 9:30 a.m. An embargoed copy of the presentation will be provided to registered media prior to the briefing.
Media covering the announcement and technical briefing will have the opportunity to join in person in the media centre or by teleconference.
To participate, please RSVP to Jillian Hood (jillianhood@gov.nl.ca) who will provide the details and the required information.
Media planning to participate by teleconference must join by 9:15 a.m. (NST) to be included on the call. For sound quality purposes, registered media are asked to us a land line if at all possible.
– 30 –
Media contacts
Meghan McCabe
Office of the Premier
709-729-3960
meghanmccabe@gov.nl.ca
Kelly-Anne Roberts
Industry, Energy and Technology
709-725-5248, 327-7005
kelly-anneroberts@gov.nl.ca
Bank of Canada Media Interview – APTN – Bank of Canada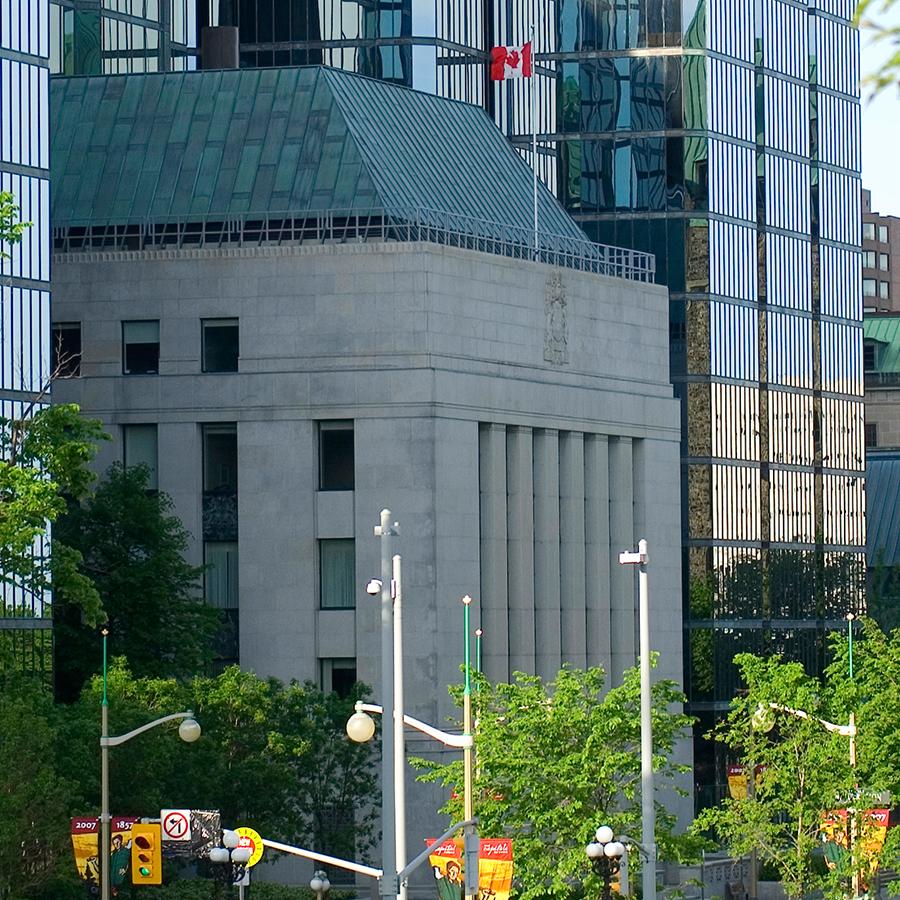 Tiff Macklem, Governor of the Bank of Canada, spoke to Melissa Ridgen of APTN. The interview will air today on APTN National News at 18:00 (ET). Please check local listings or go to https://aptnnews.ca/ for more information.
Media Release – November 29, 2021 – Guelph Police – guelphpolice.ca
Stolen vehicle leads to arrests
The recovery of a stolen vehicle Sunday afternoon led to three arrests and the discovery of a second stolen vehicle.
Approximately 12:30 p.m., the Guelph Police Service received information about two vehicles stolen from the Fergus area. One of the vehicles was tracked through a cellphone inside the vehicle and located in a parking lot near Stone Road West and Edinburgh Road South.
Police began conducting surveillance and approximately 1:10 p.m. arrested a male who had been caught on video exiting the vehicle. A short time later the other two parties were observed exiting a taxi in a parking lot in the immediate area and were arrested.
Two Guelph males, aged 33 and 28, and a 22-year-old Guelph female face various charges including occupying a stolen motor vehicle, possessing stolen property over $5,000 and breaching court orders. They were all released with upcoming court dates.
During the investigation, police recovered a second vehicle which had been reported stolen from the Fergus area a few hours earlier. The vehicle was turned over to the OPP for further investigation.
Teen charged after PSW assaulted
A Guelph teenager faces charges after a personal support worker was assaulted Saturday.
Approximately 9:20 a.m. the victim called police from a residence in the city's south end. She advised her client smashed a glass over her head and threatened her with a knife.
Officers arrived minutes later and observed the victim bleeding from a gash near her eye. The teen yelled at police from a bedroom window while holding a knife. Officers were able to deescalate the situation and convinced the teen to drop the knife and come outside. The victim was transported to hospital for treatment.
A 15-year-old is charged with assault with a weapon, mischief and uttering threats. He will appear in a Guelph court January 12, 2022.
Waterloo male charged with impaired following collision
A Waterloo male is charged with impaired driving following a single-vehicle collision in downtown Guelph early Sunday.
Approximately 2:30 a.m., Guelph Police Service officers on patrol discovered the collision at Norfolk Street and Cork Street East. A vehicle had mounted the curb and struck a light pole.
A male approached officers and admitted he was the driver and that the car was his father's. The male had a strong odour of alcoholic beverage on his breath and was showing signs of impairment, including bloodshot eyes and poor fine motor skills.
He failed a roadside screening device and was taken to the police station, where further testing confirmed he had more than the legal amount of alcohol in his system.
A 24-year-old Waterloo male is charged with impaired operation and driving without a valid insurance card. His driver's licence was immediately suspended for 90 days and the vehicle impounded for seven days. He will appear in a Guelph court December 17, 2021.
The Guelph Police Service would like to encourage the public to always consume alcohol and cannabis responsibly. Please don't drive if you are going to consume alcohol or cannabis, and please ensure that you plan ahead so that you have a safe ride home.
Male broke into downtown church
A Guelph male faces charges after breaking into a downtown church late last week.
Shortly before 10 a.m. Friday, staff from the church called police to report a break and enter. Staff had arrived to find items in the basement kitchen out of place. Officers responded and located a male sleeping in a basement storage room.
The male was searched and found to be in possession of items from various areas of the church, including jewelry from a lost and found and keys.
A 23-year-old Brantford male is charged with break, enter and theft and mischief. He will appear in a Guelph court January 11, 2022.
Two catalytic converters stolen
The Guelph Police Service is investigating after catalytic converters were stolen from work vans at a Guelph business last week.
Just after 9 a.m. Friday, police were called to a business on Woodlawn Road West near Royal Road. Staff had arrived at work to find the exhaust components had been removed from two vans in their lot sometime overnight.
The company was quoted more than $9,000 to repair each van.
The incident remains under investigation. Anyone with information is asked to call Constable Ryan Horvat at 519-824-1212, ext. 7485, email him at rhorvat@guelphpolice.ca, leave an anonymous message for Crime Stoppers at 1-800-222-8477 (TIPS) or leave an anonymous tip online at www.csgw.tips.
Total calls for service in the last 72 hours – 569