Bank of Canada media lock-up – Bank of Canada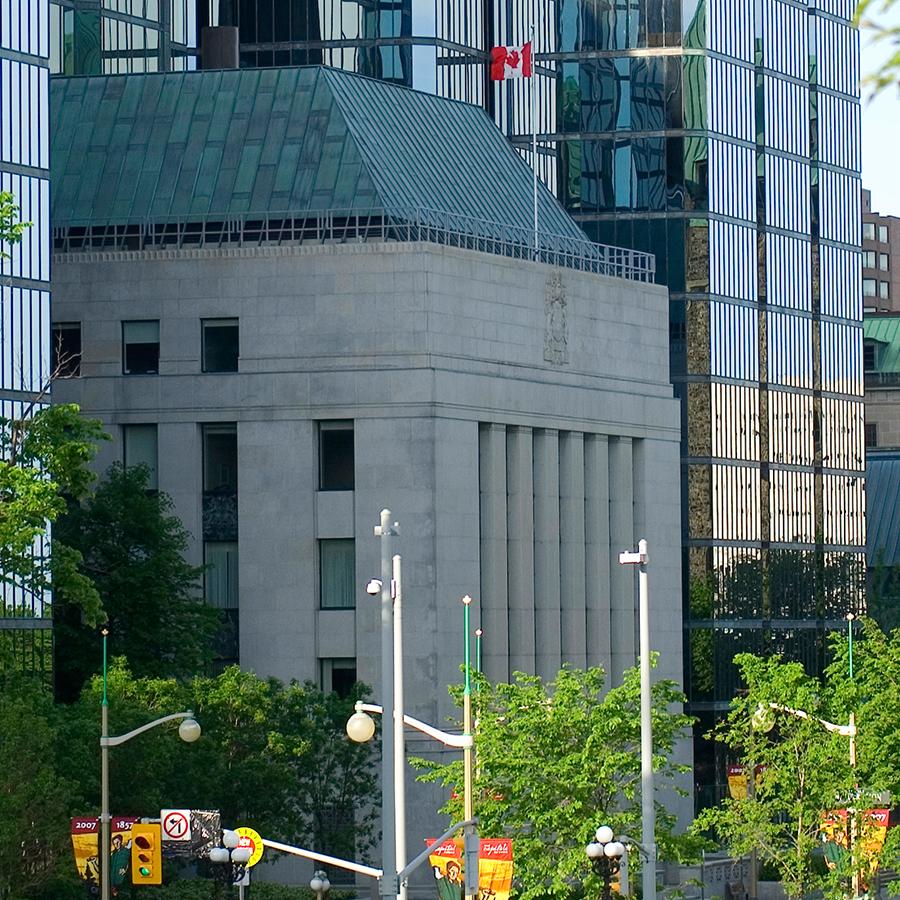 OTTAWA – On December 13, 2021, in advance of the joint media availability with the Honourable Chrystia Freeland, Deputy Prime Minister and Minister of Finance, and Governor Tiff Macklem, the Bank of Canada will be hosting a media lock-up to provide background documents under embargo.
Senior officials will be available during this lock-up to respond to questions on a not-for-attribution basis.
Lock-Up

At 08:00 (ET), journalists are invited to review documents under embargo at the Bank's head office in Ottawa. Please use the Bank of Canada Museum entrance, located at 30 Bank Street (corner of Bank and Wellington). Journalists are required to bring photo ID and proof of full vaccination status.

For security reasons, journalists wishing to attend must confirm their presence by sending an email to , or by calling Media Relations at 613-782-8782, before 16:00 (ET) on Friday, December 10, 2021. Those who have not registered will not be admitted to the lock-up.

Please note that the lock-up will take place under physical distancing and public-health guidelines. Therefore, attendance will be limited and is not guaranteed.

Electronic recording is not permitted.

At 10:00 (ET), the lock-up ends and the embargo is lifted.

Distribution

Documents will be available at 10:00 (ET) on the Bank's website.

Note

For more information, please contact .
Public Advisory: Update on Provincial Alert Level; Minister Haggie Available to Media – News Releases – Government of Newfoundland and Labrador
Based on the current epidemiology of the province, the Chief Medical Officer of Health, Dr. Janice Fitzgerald, advises that the province will remain in the modified Alert Level 4 until at least January 24, 2022. A further assessment on the province's Alert Level will be made at that time.
The Honourable John Haggie, Minister of Health and Community Services, will hold a media availability today (Monday, January 17) at 2:30 p.m. to discuss Alert Levels.
The availability will be live-streamed on the Government of Newfoundland and Labrador's Facebook and Twitter accounts and on YouTube. All media covering the availability will join by Zoom only. To participate, please RSVP to Jillian Hood (jillianhood@gov.nl.ca) who will provide the details.
Media planning to participate must join at 2:15 (NST) to be included on the availability.
– 30 –
Media contact
Nancy Hollett
Health and Community Services
709-729-6554, 327-7878
nancyhollett@gov.nl.ca
Social media challenge supports late Betty White's love for animals – Globalnews.ca
Hollywood icon Betty White would've been 100 years old today.
To honour the Golden Girls star's support for animal advocacy, people around the globe are celebrating the Betty White Challenge — recognizing what would've been a milestone by contributing to White's favourite cause.
Winnipeg Humane Society CEO Jessica Miller told 680 CJOB that White's love for animals is something that shone through in many of the tributes the late actress received in recent weeks.
"Loving animals is just such a sincere, true show of character, and Betty was certainly that. She was a very, very beloved advocate and animal lover," said Miller.
"When this got brought to our attention, we thought, wow, that's such a nice way to honour such a lovely lady. We decided we would accept donations but we wouldn't technically ask for them."
The challenge, spurred on by the social media hashtag #BettyWhiteChallenge, encourages fans to donate what they can to a local animal shelter on White's birthday.
Miller said anyone wishing to donate on White's behalf can do so online.
"We'll see what happens throughout the day," she said. "Whatever comes in for our animals is amazing."

0:59


Social media challenge supports late Betty White's love for animals



© 2022 Global News, a division of Corus Entertainment Inc.
Media Release: HPEPH confirms first case of Influenza A in the region – Hastings Prince Edward Public Health