Best Black Friday deals available now: Apple Watch, AirPods, Bose headphones and more – CNET
This story is part of Holiday Gift Guide 2020, CNET's gift picks with expert advice, reviews and recommendations for the latest tech gifts for you and your family.

The Black Friday deals are in full flow with massive savings available from Best Buy, Target, Walmart, Amazon and more. There are discounts on Apple products, including AirPods and Apple Watch, as well as great buys from Roku, Bose and Amazon devices. You can check out some of the retailer-specific deals below.
Of the new deals that have arrived since Thanksgiving, many of the more exciting ones are already sold out or marked as curbside pickup only. That includes up to $70 off on iPads at Best Buy and a $150 50-inch Fire TV Edition Insignia TV at Best Buy. In better news, while the $169 AirPods Pro are sold out at Walmart, Amazon is matching them within a dollarThey're currently listed as "temporarily" out of stock but it's likely more will arrive over the coming days so keep your eye on it.
We've been sifting through these and other sales to find the cream of the crop, which we've gathered below. Note that a few of the previously "expired" deals we kept at the bottom have resurfaced, which is why we recommend keeping this post bookmarked and checking it often for updates.
Best Black Friday deals available now
Early Black Friday deals: Sold out or expired (for now)
What you need to know about Black Friday 2020
Black Friday 2020 is shaping up to be a very different kind of shopping experience than any holiday shopping weekend in recent memory. With ongoing inventory issues due to the extended global pandemic — not to mention the need for retailers to maintain a safe environment for customers and employees — it's likely that there will be no throngs of expectant customers lining up for hours ahead of massive doorbuster sales.
In fact, a number of stores will be closed on Thanksgiving this year, ending a long-standing tradition of kicking off Black Friday sales before the turkey has had a chance to cool. These retailers have not yet announced plans for Friday, Nov. 27, but we'll update this article as we learn more about their holiday hours.
In addition, all of the retailers listed below require customers to wear face coverings. Unless their policies change between now and Thanksgiving, it's reasonable to assume that face coverings will be required for Black Friday sales as well.
Bookmark this post and check back often for more early and upcoming Black Friday deals!
Read more: 4 things you need to know about Black Friday 2020
---
CNET's Cheapskate scours the web for great deals on tech products and much more. For the latest deals and updates, follow the Cheapskate on Facebook and Twitter. Find more great buys on the CNET Deals page and check out our CNET Coupons page for the latest promo codes from Best Buy, Walmart, Amazon and more. Questions about the Cheapskate blog? Find the answers on our FAQ page.
'Touch Bar' Trending on Twitter Following Rumors It'll Be Removed on 2021 MacBook Pro – MacRumors
First introduced in 2016, the controversial Touch Bar may be on its way out this year, with reputable Apple sources Ming-Chi Kuo and Mark Gurman indicating that Apple plans to remove the feature on new 14-inch and 16-inch MacBook Pro models in 2021.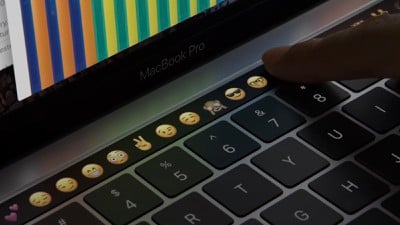 In a research note with TF International Securities, obtained by MacRumors, Kuo said that the Touch Bar will be replaced with a row of physical function keys, in line with previous-generation MacBook Pro models and the current MacBook Air. Gurman weighed in on the matter in a report with Bloomberg, claiming that Apple has tested new MacBook Pro models without a Touch Bar, and he was more decisive in a follow-up tweet.
Following these reports, "Touch Bar" is now trending on Twitter, with many users reacting enthusiastically about its potential removal and others expressing hope that the Touch Bar will remain on at least some MacBook Pro models.
MacBook Pros abandoning the touch bar and going back to mag safe charging!? The smallest but sweetest of victories in these days when it's hard to get a win!
— Erik Hinton (@erikhinton) January 15, 2021
I really, really hated the Touch Bar. Sorry for the harsh words, Tim Apple. Please do not take away my iCloud storage.
— Washington Post TikTok Guy At Sea 🏴‍☠️ (@davejorgenson) January 15, 2021
The Touch Bar is one of the best features ever brought to MacBooks and should be available on Magic Keyboards. Touch Bar haters are cowards and deserve to go the way of the headphone jack.
— Joby Baxter Nelson (@jb_nelson_) January 15, 2021
Apple described the Touch Bar as "revolutionary" and "groundbreaking" when it was first introduced on the 2016 MacBook Pro. The touchscreen strip is positioned above the keyboard, providing users with customizable controls, ranging from traditional function keys to app-specific shortcuts and features. A popular example is the Touch Bar displaying a row of emoji when composing a message in the Messages app.
"The Touch Bar places controls right at the user's fingertips and adapts when using the system or apps like Mail, Finder, Calendar, Numbers, GarageBand, Final Cut Pro X and many more, including third-party apps," Apple said in 2016. "For example, the Touch Bar can show Tabs and Favorites in Safari, enable easy access to emoji in Messages, provide a simple way to edit images or scrub through videos in Photos and so much more."
Apple already made a slight concession by introducing a physical Esc key on the latest 13-inch and 16-inch MacBook Pro models after users complained about the virtual Esc key in the Touch Bar on previous models.
Kuo expects the new 14-inch and 16-inch MacBook Pro models to launch in the third quarter of 2021, which begins in late June.
2021 MacBook Pro Rumored to Feature More Ports: Here's a Look at What Previous Models Offered – MacRumors
Apple analyst Ming-Chi Kuo today outlined his expectations for all-new 14-inch and 16-inch MacBook Pro models later this year, including the return of the classic MagSafe charging connector, the removal of the Touch Bar, a new flat-edged design, and the return of more ports built into the notebooks for expanded connectivity.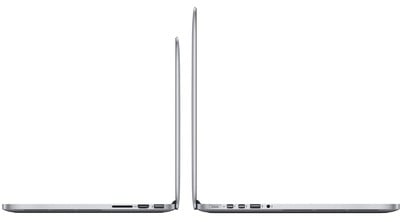 One of the most controversial design changes to the MacBook Pro came in 2016, when Apple removed the majority of ports from the notebook, forcing users who still rely on I/O options like USB-A and HDMI to purchase adapters or docks. Apple used the removal of ports as an opportunity to tout its "thinnest and lightest MacBook Pro ever," but the decision was criticized by many users and even prompted a "dongle hell" meme.
While current MacBook Pro models are equipped with only two to four Thunderbolt ports and a 3.5mm headphone jack, it wasn't always this way. From 2012 to 2015, the 15-inch MacBook Pro offered a wider selection of I/O, including a MagSafe connector, two Thunderbolt ports, two USB-A ports, an HDMI port, an SD card reader, and a 3.5mm headphone jack.


2015 model of 15-inch MacBook Pro
In 2011, the 15-inch MacBook Pro offered even more connectivity options, including MagSafe, a Gigabit Ethernet port, FireWire 800, a Thunderbolt port, two USB-A ports, an SD card reader, separate audio in and audio out jacks, a CD/DVD drive, and a slot to connect a Kensington security lock. This model also had a small strip of LEDs built into the chassis that showed how much charge the battery had remaining with the push of a small button.


2011 model of 15-inch MacBook Pro
For now, it remains unclear what new ports will be added to the 2021 MacBook Pro, if the rumor proves to be accurate. In his research note, obtained by MacRumors, Kuo said that the notebooks will be "equipped with more types of I/O, and most users may not need to purchase additional dongles," but he did not share anything more specific.
Kuo expects the new 14-inch and 16-inch MacBook Pro models to launch in the third quarter of 2021, which begins in late June.
ICBC gets green light to slash car insurance by 15% starting in May – Chilliwack Progress
The BC Utilities Commission has approved ICBC's request for a 15 per cent decrease on basic insurance, marking welcomed news to drivers in the province.
The new rates are set to kick in on May 1.
The province submitted the application last month. At the time, Solicitor General Mike Farnworth called the drop one of the largest rate reductions at ICBC in four decades, stemming from savings at the public insurer as it adopts a no-fault model. The new system prohibits a driver from suing for financial compensation, with a few exceptions.
Instead, crash victims will have access to up to $7.5 million in medical benefits. Currently, the cap on funds is $300,000.
The regulator has also approved ICBC to provide rebates to B.C. drivers, based on the difference between the driver's current coverage and the new model. The province has said premiums will drop by as much as 20 per cent, an average of $400 a year.
---
@ashwadhwani
ashley.wadhwani@bpdigital.ca
Like us on Facebook and follow us on Twitter.
Want to support local journalism? Make a donation here.