Black Press Media introduces one of Western Canada's best real estate platforms helping home buyers Find. Love. Live. that new home
Need an agent who knows the community?
Or, is it time to look for a new place to live, but you don't know what's on the market?
Whatever the real estate need is for residents in the communities of British Columbia, Yukon & Alberta, there's a new way to do that one-stop shopping – by visiting Today's Home.
The slogan for the site is "Find. Love. Live."
"We want people to find their dream home, love it, and live in it," said group publisher Lisa Farquharson.
Building on the success of Black Press Media's niche digital platforms – Today's Home brings the same wealth of knowledge and local expertise to the search for a home, be it buying, selling, or even just daydreaming about what changes you can make in the future.
Search hundreds of listings that local real estate agents have available.
The listings cover properties around the region, from a one-bedroom, one-bath condo for $339,900 to million-dollar acreages throughout the province of BC, Yukon, Central Alberta and beyond.
Click on a listing, and see not only the realtor handling the property sale, but links to his or her other listings and social media feeds. With the click of a mouse, take a virtual tour of the property, find the property's walking score, and learn about nearby amenities.
There are links available to schedule a showing, or send the agent a comment or question.
Want to share a listing? When you click on the share button, you'll actually send an attractive digital flyer of the prospective property, not just a link.
There's even a button to help determine how much you have to spend, courtesy of the convenient mortgage calculator.
Plus, scroll down the page on Today's Home and find a list of expert local real estate professionals who can answer questions or help with that home sale, Farquharson explained.
Today's Home offers the advantage of the massive reach that Black Press Media has built throughout Western Canada with its network of community newspapers and online products. That allows the public to tailor real estate searches based on location, price, and other key factors while allowing real estate professionals to gain unprecedented audience reach with their listings.
Today's Home will dovetail into the media company's existing print real estate publications.
"Black Press Media has real estate solutions in print and now we can add in the digital component," Farquharson said.
Watch for expansion of the Today's Home platform in the near future, she added. That will come as Black Press Media adds a new component – the development community. Developers will be able to reach a huge audience when their projects are ready for presentation.
For information on Today's Home, contact group publisher Lisa Farquharson at 604-994-1020 or via email.
Happy house hunting!
Source: – Aldergrove Star
The Canadian Real Estate Trends Set to Define 2022: PwC – Storeys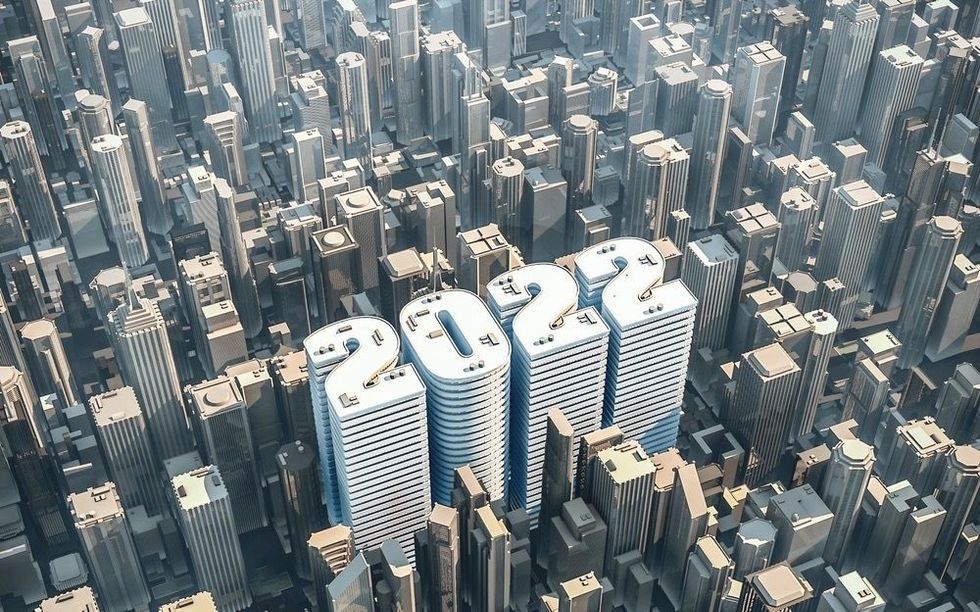 Not only has COVID-19 upended the lives of millions of Canadians, but the pandemic has caused a tidal wave of setbacks: thousands of deaths, closed borders, political conflicts, shuttered workplaces, and economic turmoil. Of course, the Canadian real estate market has experienced this unprecedented crisis in its own unique way too.
Throughout the pandemic, Canada's real estate market saw months of volatility in which large cities lost residents in droves when the work-from-home phenomenon took hold, with large cities like Toronto seeing record population loss during the height of the pandemic.
As a result, a tsunami of demand flooded smaller, suburban areas, with buyers snatching up the already limited inventory, driving up prices (even higher) in the process.
Fundamental forces of change, such as this, continue to reshape the real estate industry, according to PwC Canada and the Urban Land Institute's Emerging latest Trends in Real Estate (ETRE) report. The annual survey of the Canadian real estate industry suggests feelings of optimism, with business prospects for 2022 returning to above pre-pandemic levels.
READ: Average Canadian Home Price Forecast to Reach $771,500 By End of Year
While COVID-19 concerns still loom, real estate businesses have proven successful. With the worst of the pandemic behind us, the report says the Canadian housing market has boomed, industrial real estate continues to strengthen, segments of the retail sector fared better than expected, and the office sector, while under continued pressure, has shown some positive signs.
Key Real Estate Trends to Watch
According to the report, Canada's leading real estate businesses will keep a close eye on the key forces reshaping real estate. This includes the significant shifts in the workplace and ways of working, the increasing significance of environmental, social and governance (ESG), and rising costs and competition.
"Renewed strategies on innovation, transformation and repositioning portfolios are essential for real estate businesses to successfully embrace these disruptions in the industry," said Frank Magliocco, National Real Estate Leader PwC Canada. "Technology and data analytics can assist with analyzing opportunities of growth and making better-informed investments."
Richard Joy, Executive Director of Urban Land Institute Toronto, also noted that these trends would have a "transformative" impact on the industry. "Working together to find creative solutions to these challenges will enable real estate leaders to shape the future and uncover new opportunities," said Joy.
Markets to Watch
While the Vancouver and Toronto real estate markets continue to lead Canadian cities in terms of investment and development prospects, every region has its own opportunities and challenges. According to the report, for the third year in a row, Vancouver remains the top market to watch.
"Investors and developers alike are feeling optimistic given Vancouver's strong economic outlook, the restart of immigration activity and an abundance of capital," reads the report.
The next market to watch is Toronto. The Greater Toronto Area's real estate market is a crucial source of strength from industrial assets to housing as the region's economy kicks into gear after multiple lockdowns. However, the report says the power of these sectors is also creating challenges for Canada's largest city.
Other major cities to watch include Montreal, Calgary, Ottawa, Halifax, Winnipeg, Edmonton, Saskatoon, and Quebec City.
Outlook for Canada's Housing Market
Amid the pandemic, building and buying single-family homes across Canada has been particularly strong, with products moving quickly and prices continuing to rise. While the expectation is that this segment will slow after a buying frenzy during the pandemic, the survey believes activity will remain strong.
Affordability remains an issue, even in cities where it previously wasn't. As a percentage of household income, ownership costs reached 56.8% for single-detached homes in January 2021, RBC Economics noted in its June 2021 housing trends and affordability report. This was the highest since 1990.
Compared to single-family homes, affordability has improved for condominiums. However, some developers say they are cautious about starting new projects, even with an improving outlook for condos, given cost uncertainties.
"Broadly speaking, real estate players identified multifamily housing as a strong category, and that demand will be steadfast in many cities as people struggle with homeownership affordability," reads the report.
The survey found a growing interest in single-family rental housing as a means to offset ownership affordability challenges. However, interviewees from this year's ETRE report are divided on whether single-family rental housing in Canada will be a success, as it has been south of the border.
"Regardless, innovation and collaboration with governments are necessary to help address the affordability crisis in Canada," the report said.
As the real estate industry navigates these trends and other business pressures — including the growing concern about housing affordability — in 2022 and beyond, real estate companies have an opportunity to "embrace creative solutions to stay ahead of the challenges and plot their growth strategies for the future."
You can read the full report here.
China's real estate crisis could threaten growth into 2022. Beijing's undeterred – CNN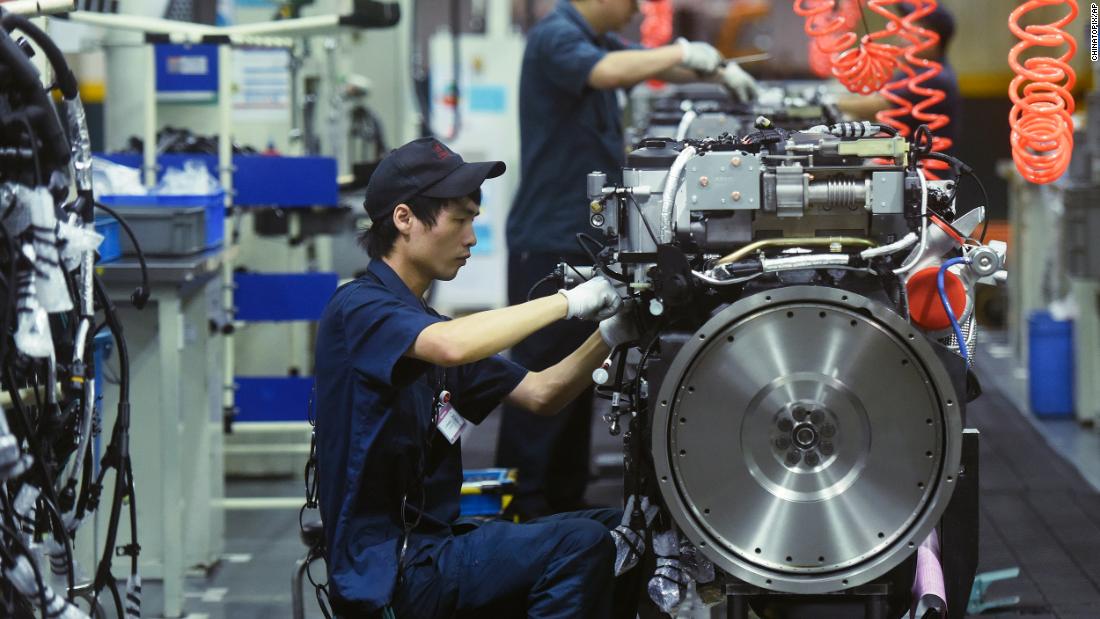 A version of this story appeared in CNN's Meanwhile in China newsletter, a three-times-a-week update exploring what you need to know about the country's rise and how it impacts the world. Sign up here.
Hong Kong (CNN Business)China's growth is seriously slowing down as the country lurches from one economic threat to another. And while some of the biggest pain points appear to be easing, an unfolding crisis in real estate is emerging as one of Beijing's toughest challenges in the coming year.
The country's GDP grew at its slowest pace in a year last quarter, expanding just 4.9% from a year earlier. Compared to the prior quarter, the economy grew a mere 0.2% in the July-to-September period — one of the weakest quarters since China started releasing such records in 2011.
Disruptions due to the global shipping crisis and a massive energy crunch contributed to the slowdown.
Shipping delays and mounting inventories in China have hit smaller manufacturers that are now hurting for cash, resulting in lost orders and production cuts. And factory output has been dented in large part because of power shortages, a result of high demand for fossil fuel that has clashed with a national push to reduce carbon emissions.
But some of the most significant concerns for growth are now rippling through the real estate sector, which is suffering from the energy woes along with a government drive to curb excessive borrowing.
Real estate-related activities — including cement and steel production — registered steep contractions last month, as did property sales and new construction projects. That has led to reduced property investment, which contracted in September for the first time since March 2020.
On Wednesday,
the National Bureau of Statistics
announced that average housing prices in 70 major cities dropped slightly in October from the previous month. Goldman Sachs estimated the month-on-month drop at an annualized rate of 0.5%, the first decline since April 2015.
While the power crunch has undoubtedly weighed on the real estate sector, Beijing's crackdown is also taking its toll. Fearing the property market had become overheated, the government last year started requiring developers to cut their debt levels. It has also pledged to tame runaway home prices.
Since then, companies like embattled conglomerate Evergrande have been grappling with major debt problems, triggering worries about the risk of contagion for the sector and the broader economy.
Beijing seems unlikely to do much to ease its tight curbs on the real estate sector, according to economists at Société Générale — "possibly because they are attributing most of the blame to the power crunch, which has now eased but is not resolved."
"To our mind, housing is the key and there seems nothing substantial in the near term to mitigate the downtrend," wrote the firm's Wei Yao and Michelle Lam in a Monday report. They added that there is a "very strong consensus among policymakers that housing is at the root of China's many structural problems."
A real estate downturn will almost certainly continue to weigh on economic growth. Research firms and banks have already slashed their forecasts for China's GDP this year and next, worrying that the risks of a severe, property-led slowdown are rising.
Oxford Economics, for example, cut its forecast for fourth quarter growth to 3.6% from 5%. The firm recently trimmed its 2022 GDP forecast to 5.4% from 5.8%, mostly due to concerns about the real estate sector, power shortages and Covid-19.
"Stakes are high in managing the property slowdown," wrote Louis Kuijs, head of Asia economics at Oxford Economics, in a Wednesday report. He added the "relatively large economic footprint" of the real estate sector in China — it comprises about a quarter or so of GDP — means even a gradual or "managed" slowdown would "significantly" affect the economy.
A 'key' challenge long-term
The housing crackdown is China's "key long-term challenge," according to Aidan Yao, senior emerging Asia economist with AXA Investment Managers. He downgraded his forecast for GDP growth this year to 7.9% from 8.5%, partly because of Beijing's firm stance on controlling debt in the property market and elsewhere. Meanwhile, he sees some downside risks to his 2022 forecast of 5.5% growth.
Chinese President Xi Jinping's desire to control the housing market is no secret. In 2017, he famously announced that "housing is for living and not for speculation."
But Beijing's campaign has gained additional momentum during the coronavirus pandemic, as the government became concerned that too much cheap money was flooding a sector that was already highly leveraged. That worry led authorities to force developers last year to trim their debt levels.
This year, Xi has also ramped up promises to close what he sees as a worsening wealth gap, saying "common prosperity" would be a top government priority. That pledge has been reflected in tightening rules on all sorts of industries, including tech and other types of private enterprise.
But it's also apparent in real estate, as Chinese state media outlets blame soaring housing prices for worsening income inequality.
As all of this unfolds, a liquidity crunch has worsened among the real estate sector's weakest corporations. Evergrande — which is China's most-indebted developer — has repeatedly missed interest payments and warned it could default.
The company's crisis has unsettled global investors in recent weeks, who worry a bankrupt Evergrande could lead to a domino effect. Other property firms, including Fantasia Holdings and Modern Land, have already indicated they are struggling to pay their debts.
Chinese authorities have tried to assuage fears about Evergrande. The People's Bank of China said Friday the company had mismanaged its business but risks to the financial system were "controllable."
Yao, from AXA Investment Managers, said Beijing isn't likely to change its course on regulation.
"Beijing's tolerance for short-term pains from actions that foster longer-term sustainability has been a major surprise to the market anticipating a blow-out growth number for 2021," he said. The tech crackdown, after all, has wiped more than $1 trillion off the value of major Chinese stocks worldwide, but isn't slowing down, either.
Yao added that while there may be "further fine-tuning" of housing market policies, he sees "no reversal to the overall tightening stance."
ESG Proptech Trends For A Sustainable Future In Real Estate – Forbes
One side effect of the Covid-19 pandemic was that it forced us, as a global community, to once and for all come to terms with the fact that we are inextricably interconnected on a massive scale. Local actions can have global adverse reactions, tail risks are not as remote as we think, and the world we live in is much more fragile than we thought. The climate crisis that had temporarily taken second place during lockdown is once again front and center on the private and public agenda, as we experience more and more of its negative impact. According to the UN, global temperatures will inevitably increase by 1.5 degrees by 2030, but we are still in time to avoid a catastrophic 3 degree increase if we rapidly reduce global emissions on the broadest scale possible.
Against this backdrop, it is unsurprising that built environment stakeholders – it is responsible for 40% of greenhouse gas emissions worldwide – have definitively woken up to the importance of ESGs. This is having a positive effect on tech deployment within the industry. I discussed why this is the case with Jake Fingert, managing partner at proptech VC Camber Creek, which is investing significantly into ESG tech.
According to Fingert, there are three main driving forces behind the ESG narrative in real estate.
Financial investors are more and more interested in sustainability and carbon footprints. Long-term investors such as pension funds view their investments through a 30-plus year lens and to them it is a no-brainer: if we don't take care of the planet, this will have an adverse effect on their long-term investments, as climate change does massive damage to the global economy. When these large investors focus on a problem, real estate owners and operators have a strong incentive to focus as well.
On the other side of the equation, corporate tenants and residents care about the environment and climate change much more than they did in the past. Consumers increasingly want to be in a building that is certified carbon neutral, they want to work for companies that care about the environment. As this segment of stakeholders grows, it drives change.
Finally, governments have a massive impact on ESG adoption. In the US, for example, local law 97 in New York mandates CO2 emissions reductions, and at the federal level there is a lot of talk around federal legislation on climate. In Europe, access to the circa €750 billion in Recovery Fund monies hinges on countries' abilities to reach a 55% emissions reduction target by 2030, and the goal of becoming carbon neutral by 2050. Government measures globally will be carrots (and sticks) to encourage real estate owners and operators to improve on ESG measures.
These three measures are creating pressures on the market, pushing real estate owners and operators to take sustainability seriously and act on it. As Fingert puts it, "ten years ago, some companies were leading on the sustainability front because their principals were doing it for altruistic reasons. Today, real forces are coming into play, putting pressures beyond these reasons."
Fingert went on to share that Camber Creek is particularly excited about the ESG tech space, and has been investing in it for over four years.
He reckons that the first step on the path to ESG excellence is to be able to accurately track and report carbon waste and energy usage. In order to make changes, you first need to measure what is actually happening. According to Fingert, Measurabl (an ESG tech platform for real estate) is the global leader in this space, and this is why Camber Creek first invested in them four years ago and followed through in their recent $50 million Series C round.
The next problem to solve, once you've identified and started to measure ESG underperformance, is what to actually do. There are a number of targeted solutions on the market to help companies improve their footprint. One example Fingert gave is Arcadia (a US tech company unlocking nationwide access to energy data and renewables) whose platform helps people access community solar power; Camber Creek recently invested into their $100 million Series D round, alongside Tiger Global. Tiger's investment highlights another growing trend – the increasing interest that generalist investors have in the ESG tech space.
In general, technology will drive efficiency and help reduce consumption across the built environment. A broad variety of tools is on offer, from sensors on HVAC systems to tools to measure indoor air quality and purify it. As the pool of targeted tools expands, their value-add will improve.
Another thing Fingert has a keen interest in is carbon capture in construction. There is an array of solutions on the market, such as those provided by Exxon, 1PointFive, and Carbfix. The application of these technologies in construction is still in its early stages, but Fingert reckons it is a space to watch, as on the one hand significant funds are flowing info massive infrastructure projects for which there is an urgent need, and on the other hand sustainability has become a crucial requirement. The answer isn't to avoid building, but to build sustainably, and as legislation for cleaner construction comes into play there will be a flurry of activity in this space.
On a more blue-sky horizon, Fingert finds drone technology to be very interesting in an ESG context. As use cases become more sophisticated, it can meaningfully reduce miles driven on roads for activities such as package deliveries. They will also be used in specific cases such as cleaning windows on skyscrapers or fixing roofs, and as these use cases become more mature, they will do a lot to reduce emissions.
In the long run, ESGs will become instrumental in building and managing cities that run more efficiently. Sustainably is and will remain a core value for businesses and society, there is no turning back.