Blues' Steen retires due to back injury – TSN
St. Louis Blues forward Alex Steen announced his retirement on Thursday due to a back injury sustained last season.
The Blues said Steen has "multiple levels of degenerative herniated discs of his lumbar spine."
"This has been an emotional process," Steen told stlouisblues.com. "But as I look back on my years in hockey, I would like to thank our organization, our city, our fans and my teammates as I am so proud of all the teams I was part of."
The 36-year-old scored seven goals and posted 17 points in 55 games last season. He was without a point in four games during the NHL's Return to Play.
Steen is a veteran of 15 NHL seasons, appearing in 1,018 games with the Blues and Toronto Maple Leafs and winning the Stanley Cup with St. Louis in 2019.
He was entering the final season of his contract, carrying a $5.75 million cap hit on the four-year, $23 million deal he signed with the Blues in 2016.
Steen, who won the Stanley Cup with St. Louis in 2019, ranks fourth in Blues history in games played (765), ninth in goals (195), sixth in assists (301) and fifth in points (496).
Rodgers uncertain of future with Packers – theScore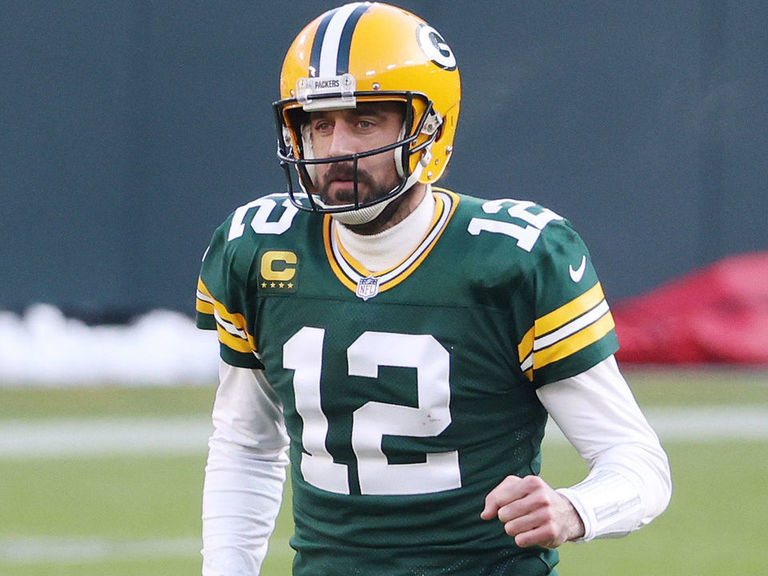 Aaron Rodgers refused to make any guarantees regarding his future with the Green Bay Packers following Sunday's loss to the Tampa Bay Buccaneers.
"There's a lot of guys' futures that are uncertain, myself included," Rodgers said postgame, according to Ryan Wood of the Green Bay Press-Gazette. "That's what's sad about it most, getting this far."
"I'm going to have to take some time away for sure and clear my head, kind of see what's going on with everything," he added. "But it's pretty tough right now."
Rodgers enjoyed one of the most productive campaigns of his career and is the favorite to win MVP. However, his standing with the club was called into question when Green Bay selected Jordan Love in the 2020 draft.
Earlier in the week, the 37-year-old called his future "a beautiful mystery," acknowledging he may not get many more opportunities to play in a Super Bowl. Following the defeat, the star signal-caller admitted it was difficult to watch Tampa Bay celebrate a victory Sunday.
"This one stings, and is going to for a long time," Rodgers said, according to ESPN's Rob Demovsky.
Despite the looming uncertainty over his quarterback, Packers head coach Matt LaFleur backed Rodgers as the team's leader going forward.
"I sure as hell hope so," LaFleur told reporters, per Wood. "I mean, the guy is the MVP of this league. He's the heart and soul of our football team. So, hell yeah. He better be back here. He's our leader."
Rodgers is under contract through the 2023 season, but a potential out exists in his deal after the 2021 campaign.
Daily news: Maple Leafs start western road trip with a win – Pension Plan Puppets
The Leafs opened their Alberta road trip with a win on Sunday. It was a rare afternoon game but that didn't faze the team as they picked up two point in the 3-2 win over the Flames with Jack Campbell in net for the Leafs, and Auston Matthews returning from an undisclosed illness which caused him to miss Friday's game. Our recap is in the related item box below.
There were some questions out of the game, most notably what happened to Jack Campbell in the last few moments of the game. Was he injured, and was it serious? There's little information as of now, though he certainly looked very uncomfortable after Matthew Tkachuk lunged down on him.
After the game, Campbell said "I feel great" but, that's Jack Campbell. He would say that if he had just stared at the Elephant's Foot in Chernobyl.
Meanwhile we learned more about Auston Matthew's injury.
Auston Matthews said it's his hand that was bothering him, but he feels "more than good enough" to play. Will keep an eye on it.

— Kristen Shilton (@kristen_shilton) January 24, 2021
Now they only have to figure out which one of the Oilers hurt him in Friday's game and how to get revenge later this week.
Before that happens the Leafs will play the Flames again tomorrow, but you'll have to stay up late for this one. Game time will be 9:00 p.m. ET.
Other News
Speaking of the Oilers topped the Jets 4-3 yesterday with a literal last second goal in the third period.
Brent Burns completely undresses the whole Minnesota Wild team here, and the Wild eventually lost. I wonder why?
The Six weekend in review: first games and first goals, but still no wins – The Ice Garden
It was a flurry of firsts for the Toronto Six this weekend — and some lessons to build upon in search of their first win.
Former Leafs captain George Armstrong dead at 90 – CBC
Armstrong played a franchise-record 1,188 games for the Leafs, with 296 goals and 417 assists over 21 seasons — including 13 as team captain.
Mikhail Abramov picked up a goal and an assist in Victoriaville's first game back after the QMJHL was forced to pause their season.

Abramov now has 14 points in 10 games. pic.twitter.com/WeVwlWBMo7

— Spence (@MagicianMarner) January 25, 2021
Dustin Poirier explains game plan for Conor McGregor rematch: 'He was in bad position early' – MMA Fighting
Dustin Poirier handed Conor McGregor the first knockout loss of his career at UFC 257, stopping the former two-division UFC champion in round two of their lightweight contest in Abu Dhabi on Saturday. Six years after their first match, one pivotal part of his strategy was attacking the legs.
"The Diamond" spoke with the media after his big win on Fight Island and explained that his game plan was "not to be heavy on my feet and throw power shots and box early," mixing it up with kicks, wrestling and boxing.
"Mike Brown was real big on me throwing calf kicks in this fight," Poirier said at the post-fight press conference. "Really big on it, and it worked. We compromised his leg and he was in bad position early, just from the repeated leg kicks.
"Even when he started checking, he wasn't contacting with the shin, like a small rotation more, I would've been paying for those kicks, but I was still getting the muscle of his leg and that part of your leg and muscle is so small and thin that you can't take many shots there. After the second leg kick, I knew he was hurting."
McGregor weighed in on the effect of the strikes during his post-fight interview, saying his leg was "completely dead" and "badly compromised," like "an American football in my shoe at the minute."
"I just know from experience how bad those things hurt," Poirier said. "And I knew it was a five-round fight so it would only get worse. He started catching it and trying to counter it with his left hand towards the end, but I knew they were still landing. He was catching it after they were making contact. I knew that was still hurting him."
Not being afraid of takedowns made Poirier more confident on the feet, also.
"And if he did catch it and take me down, then I was gonna – it's a five-round fight," he said. "Of course you never wanna give up a round, but I'd to throw some submissions up and see what happens, you know? I'm a black belt in jiu-jitsu and I'm very confident in my jiu-jitsu, but I knew the leg kicks would be a problem because Jim Miller tore my leg up and that was a three-round fight, and I just know how painful it is."
The UFC has yet to determine where Poirier goes from here. On a two-fight winning streak since his attempt to unify the UFC lightweight titles against Khabib Nurmagomedov in 2019, "The Diamond" is likely the next in line for the undisputed gold, whether it is against "The Eagle" himself or for a vacant throne.