Canada must defend Arctic sovereignty: Zimmer – Alaska Highway News
MP Bob Zimmer says he is concerned over Russia's continued military buildup in the Arctic, and Canada's lack of response to defend its sovereignty in the region.
According to a report from the Russian news agency TASS, the country's upgraded MiG-31 fighter jets "will boost the efficiency of their missions, in particular to protect Russia's northern frontiers amid other states' growing interest in the Northern Sea Route."
The Northern Sea shipping route runs along Russia's Arctic coast, opposite of the Northwest Passage that runs along Canada's coast.
Russia has already rebuilt 10 airfields in the polar region, with several more being prepared, the TASS news agency reported. The long-range MiG-31 jets "performed a flight over the North Pole with mid-air refueling" earlier this year in March — a first for the Russian navy, it said.
"We are planning to use MiG-31 high-altitude interceptors for protecting Russia's sovereign airspace in the northern directions," Russia's Major-General Vladimir Popov was quoted as saying. "A great number of countries has displayed interest in the Northern Sea Route. Both climatic and geographical conditions have become better there."
---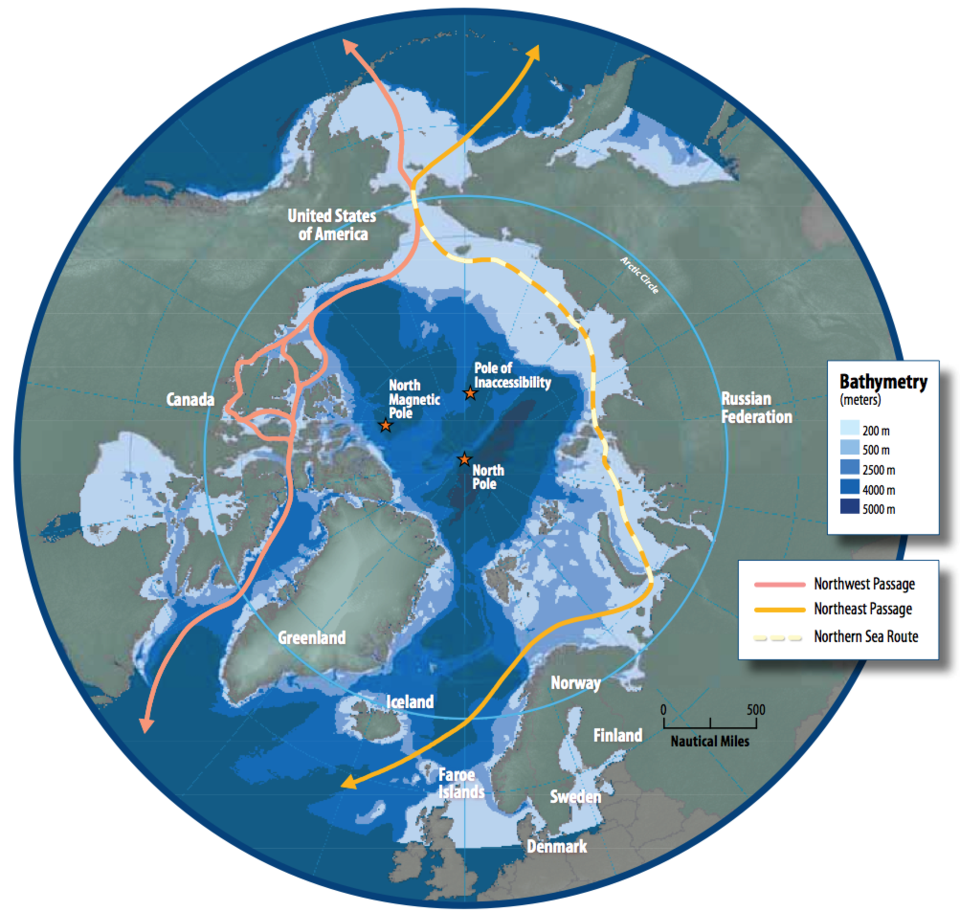 ---
Zimmer was appointed as the Conservative critic for Northern Affairs and Arctic Sovereignty last month, as well as the critic for the Canadian Northern Economic Development Agency. He called Russia's increasing militarization in the Arctic concerning, and says the Trudeau government has failed to make defending Canada's sovereignty a priority.
"[In] the face of growing challenges posed by China and Russia's Arctic military and economic ambitions, this Liberal government has made no mention in the Speech from the Throne that they are going to take the necessary steps to protect our Arctic sovereignty," Zimmer said in a joint statement with national defence critic Kerry-Lynne Findlay.
"We are deeply concerned about what this may mean for the future of Canada's Arctic sovereignty, especially when Justin Trudeau continues to be absent when it comes to ensuring our Northern communities have access to opportunities for economic development."
This news is concerning and yet another example of Russia continuing to build its military presence in the Arctic. It is well past time for this Trudeau government to start taking defending our Arctic sovereignty seriously. #cdnpoli #arcticsovereigntyhttps://t.co/jQs2Ych1XV

— Bob Zimmer MP (@bobzimmermp) November 26, 2021
The speech from the throne opens every new session of Parliament and sets out the government's agenda. The latest speech, delivered on Nov. 23, made two scant references to the Arctic, one in the context of climate change, and a second in the context of diplomacy and trade.
"A changing world requires adapting and expanding diplomatic engagement," the speech said. "Canada will continue working with key allies and partners, while making deliberate efforts to deepen partnerships in the Indo-Pacific and across the Arctic."
---
Email Managing Editor Matt Preprost at editor@ahnfsj.ca
Amid Omicron, 700,000 Canadians flew abroad in December – CTV News
TORONTO —
For many Canadians, the Omicron variant wasn't going to stop their holiday travel plans.
Despite the federal government's advisory against travelling outside of Canada amid surging COVID-19 cases taking effect midway through December, last month saw more international travel to and from Canada than any other period since the start of the pandemic.
Data collected by the Canada Border Services Agency and the Public Health Agency of Canada shows that 742,400 Canadians flew back into the country through Canadian airports in December. That's a nearly eight-fold increase from December 2020, which only saw 93,800 Canadian travellers.
The week of Dec. 27 to Jan. 2, right after Christmas, saw the highest volume of travel into Canada. There were 215,665 Canadian citizens who returned to Canada by air that week.
For foreign nationals flying into Canada, Dec. 20 to 26 was the busiest week for travel. The data says 125,526 foreign nationals flew into the country that week and 352,900 for the entire month of December.
Although air travel appears to have rebounded significantly, these numbers are still a far cry from December 2019, which saw over 1.1 million Canadians and 577,800 foreign nationals travel by air.
At the land border, there were 608,900 Canadians returning from the U.S. in December, which is up four times from the previous year. Americans also took 291,600 trips to Canada that month.
In response to rising COVID-19 cases driven by Omicron, the federal government on Dec. 15 issued an advisory urging Canadians to avoid all non-essential travel outside of the country. The feds also tightened testing requirements at the border on Dec. 21, once again mandating that all travellers entering Canada present a negative molecular test result, regardless of trip length or vaccination status.
Cross-border trips also plummeted after the testing requirement went into effect. In the first 20 days of December, 24,600 Canadians on average returned from the U.S. After Dec. 21, the average fell to 10,600, less than half of what it was earlier in the month.
Travellers returning to Canada by air from any country other than the U.S. may also be randomly selected to undergo a PCR test on arrival. But as provinces struggle with their own PCR testing capacity, airports and airlines say testing arrival testing is not the best use of resources and have called on the federal government to drop the requirement.
On the U.S. side, the Department of Homeland Security now requires Canadians and other foreign travellers entering through its land borders to be fully vaccinated as of Saturday. Foreign travellers flying into the U.S. had already been required to present proof of vaccination.
Pope confers lay ministries on women, formalising recognition of roles
Pope Francis on Sunday for the first time conferred the lay Roman Catholic ministries of lector and catechist on women, roles that previously many had carried out without institutional recognition.
He conferred the ministries at a Mass in St. Peter's Basilica, where, in an apparent reference to resistance to change by some conservative, he criticised those who need to have rigid regulations and "more rules" in order to find God.
Last year, Francis changed Church law on the ministries of lector and acolyte, which mainly had been reserved to seminarians preparing for priesthood, saying he wanted to bring stability and public recognition to women already serving in the roles.
Lectors read from scripture, acolytes serve at Mass, and catechists teach the faith to children and adult converts.
The ministries of lector and acolyte existed before but were officially reserved to men. Francis instituted the ministry of the catechist last year.
At Sunday's Mass the pope installed six women and two men as lectors and three women and five men as catechists. Francis gave a bible to each lector and a crucifix to each catechist.
The formalisation, including a conferral ceremony, will make it more difficult for conservative bishops to block women in their dioceses from taking on those roles.
The change will be particularly important as a recognition for women in places such as the Amazon, where some are the de facto religious leaders of remote communities hit by a severe shortage of priests.
The Vatican stressed that the roles are not a precursor to women one day being allowed to become priests. The Catholic Church teaches that only men can be priests because Jesus chose only men as his apostles.
Supporters of a female priesthood say Jesus was conforming to the customs of his times and that women played a greater role in the early Church than is commonly recognised.
Francis has appointed a number of women to senior jobs in Vatican departments previously held by men.
(Reporting by Philip Pullella; Editing by Raissa Kasolowsky)
Pope calls for world day of "prayer for peace" over Ukraine crisis
Pope Francis on Sunday called for an international day of "prayer for peace" on January 26 to stop the Ukraine crisis from worsening, saying the tensions were threatening the security of Europe and risking vast repercussions.
Francis announced the prayer day and made the appeal for dialogue to defuse the crisis during his weekly address and blessing to pilgrims and tourists in St. Peter's Square.
Top U.S. and Russian diplomats failed https://www.reuters.com/world/top-diplomats-us-russia-meet-geneva-soaring-ukraine-tensions-2022-01-21 on Friday to make a major breakthrough in talks to resolve the crisis over Ukraine, although they agreed to keep talking. On Sunday, Britain accused Russia of seeking to install a pro-Russian leader in Ukraine.
"I am following with concern the rising tensions that threaten to deliver a new blow to peace in Ukraine and put the security of Europe in doubt, with even more vast repercussions," he said.
He appealed to "all people of good will" to pray next Wednesday so that all political initiatives "be for the service of human fraternity" rather than partisan interests. The Vatican gave no immediate details on how the pope would mark the day.
"Those who pursue their interests by damaging others are in contempt of his vocation as a man, because we were all created as brothers," he said, without elaborating.
On Friday U.S. Secretary of State Antony Blinken met Russian Foreign Minister Sergei Lavrov and warned of a "swift, severe" response if Russia invades Ukraine after massing troops near its border.
(Reporting by Philip PullellaEditing by Raissa Kasolowsky)