COLUMN: 'Great ride' — Reporter marks first anniversary since joining Village Media – BradfordToday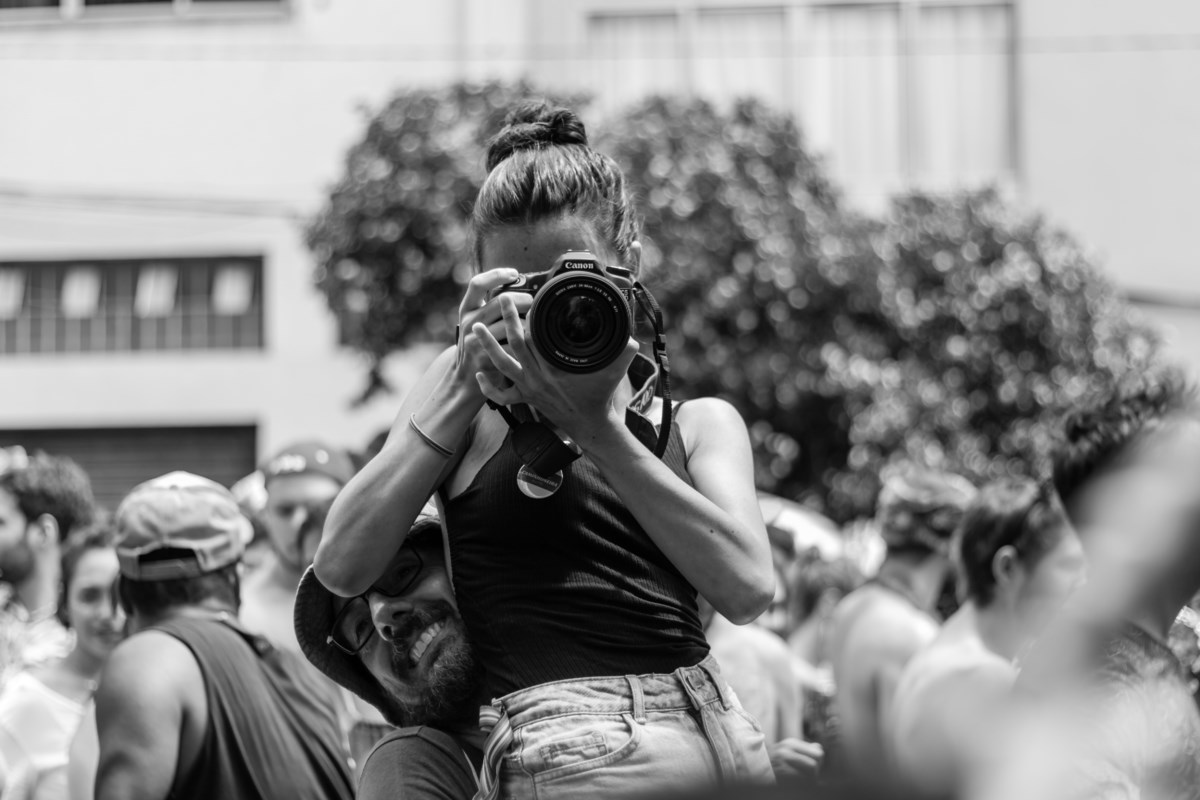 Next week will mark my one-year anniversary since joining the Village Media news team and I have to say, it's been a pretty great ride.
Honestly, I never thought I would even have the opportunity to get back into the news business given how the industry has looked in recent years. Prior to having kids, I could literally pack up and move across the country for a job — something I did twice.
Post-kids, that was definitely not an option anymore and I didn't hold out a lot of hope that there would ever be an opportunity to get back in the business where I lived. So when I saw the job posting for Village Media, I immediately updated my resume and hit send. And I am grateful it got noticed!
I have worked as a reporter in community news for nearly two decades in towns of various sizes — one as small as approximately 3,500 people. Minus a few brief stints in magazine work and corporate communications, it's all I have known as a career. And I missed it… a lot!
I will admit I was nervous about "getting back out there" when I applied for this position last year and I definitely wondered if I still had what it took to do the job.
For the first few months, I definitely grappled with a bit of "imposter syndrome" when someone asked me what I did for a living. Even hearing my kids tell their friends that "my mommy is a reporter" felt odd for a while, because anyone who knew me growing up knows I was definitely more of an introvert. I still am, but just like Beyonce (OK definitely not just like Queen B) I have to draw from somewhere deep inside and put on my own Sasha Fierce hat.
COVID has definitely changed how things are done right now, but the nuts and bolts of the job will never change: Talk to people and tell their stories. I am lucky in that my "beat" tends to allow me to look at things from the more "human side" of things — which is what I personally love to do and, hopefully, do well.
Getting to do it as part of a team that is supportive and kind — despite some pretty cheesy senses of humour — definitely makes me want to show up every day and do my best for them and for our readers.
Getting to do it in pyjamas sometimes may also be a perk!
Nikki Cole is a staff reporter at Village Media.
Media Beat: May 19, 2022 | FYIMusicNews – FYI Music News
One of the social-media giant's biggest concerns is language in the bill that prohibits "digital news intermediary operators" – a category that would apply to Google and other search engines – from giving "undue or unreasonable preference" to specific news items.
The company argues this language is unclear and puts at risk the core function of Google's search engine, which is to provide ranked responses to a search query. – Sean Kilpatrick, The Canadian Press
Matt Zimbel launches 2nd 'Yes We Can-Ada podcast series
Filmmaker, musician, broadcast executive, artistic director, television and radio show host. There aren't too many occupations in media that American-born, Montreal resident Matt Zimbel hasn't put his mind to–and succeeded at. The Manteca bongoist has just launched the 2nd season of his satirical Yes We Can–Ada podcast series (10 episodes all in) that is spreading like wildfire on the TikTok channel. Oh, and let's not forget Matt's subtitle for his irreverent humour: The Progressive Guide to Getting the Fu*k Out. For your titillation and affected northern self-love, episode 1: Pandemic Nervosa.
Alexisonfire kicks off a new "multi-year" partnership between Live Nation and SiriusXM in Canada with a free concert at Live Nation's Toronto concert venue HISTORY on April 13. The concert precedes the band's 4-day concert series, Born & Raised, in hometown St. Catharines with co-headliner City and Colour. Other collaborative concerts are to be broadcast by SiriusXM from RBC Echo Beach and Budweiser Stage and several festivals, including Born & Raised, FVDED in the Park and Osheaga. Both companies are under the umbrella of US mass media giant Liberty Media, which owns 34 percent of Live Nation and 72 percent of SiriusXM.
The New York Times initially reported that Abu Akleh "was shot as clashes between the Israeli military and Palestinian gunmen took place in the city." Further down in the same story, we read that Palestinian journalist Ali Samudi, who was wounded in the same attack, said, "There were no armed Palestinians or resistance or even civilians in the area." Yet this perspective is missing from the headline and opening paragraphs of the story.
A few days later, an analysis of available video footage by investigative journalism outlet Bellingcat concluded that the evidence "appears to support" eyewitnesses who said no militant activity was taking place and that the gunfire came from Israeli military snipers.
The New York Times has not updated or corrected its original story to reflect this new evidence. – Maha Nassar, The Conversation
The 18-year-old gunman broadcast the shooting in a grocery store in a predominately Black suburban area in Buffalo, New York, to the streaming platform Twitch on Saturday morning. Although Twitch took down the livestream within two minutes from the start of the attack, a recording of the video was swiftly posted on a video streaming site called Streamable. That video was viewed more than three million times before it was taken down, according to the New York Times. Links to the recording were shared across Facebook and Twitter, and another clip that purported to show the gunman firing at people in the supermarket was visible on Twitter more than four hours after being uploaded. Additionally, TikTok users uploaded video sharing accounts and search terms to take viewers to the full video on Twitter, according to Washington Post reporter Taylor Lorenz. – Rhiannon Williams, The Download
Forget billboards—motorists now have ads buzzing a few feet above their windshields. – Michael Reilly, MIT Technology Review
Stuffing your résumé and LinkedIn profile with generic buzzwords can be off-putting to potential employers, but it's far worse when you recite them during an interview.
Below are some of the most commonly overused words candidates use to describe themselves during the interview process—and what you can say instead to communicate your value and win over your interviewers. – Amanda Augustine, Fast Company
Boat Rocker Media to Present at the 2022 TD Telecom & Media Conference – Canada NewsWire
TORONTO, May 19, 2022 /CNW/ – Boat Rocker Media Inc. ("Boat Rocker" or the "Company") (TSX: BRMI), an independent, integrated global entertainment company, announced today that CEO, John Young, will present in person at the 2022 TD Telecom & Media Conference on Wednesday, May 25 in Toronto.
Boat Rocker's presentation is scheduled for 2:45 p.m. EST on May 25. John Young and CFO, Michelle Abbott, will be available for one-on-one investor meetings throughout the day. A webcast of the presentation will be available on the Events page of the Boat Rocker IR website.
About Boat Rocker
Boat Rocker (TSX: BRMI) is the home for creative visionaries. An independent, integrated global entertainment company, Boat Rocker's purpose is to tell stories and build iconic brands across all genres and mediums. With offices around the world, Boat Rocker's creative and commercial capabilities include Scripted, Unscripted, and Kids & Family television production, distribution, brand & franchise management, a world-class animation studio, and talent management through Untitled Entertainment. A selection of Boat Rocker's projects include: Invasion (Apple TV+), American Rust (Showtime), Orphan Black (BBC AMERICA, CTV Sci-Fi Channel), Dear…(Apple TV+), Billie Eilish: The World's a Little Blurry (Apple TV+), The Next Step (BBC, Family Channel, CBC), Daniel Spellbound (Netflix), and Dino Ranch (Disney+, Disney Junior, CBC). For more information, please visit www.boatrocker.com.
SOURCE Boat Rocker Media Inc.
For further information: Johanna Gonzalez or Craig Armitage, Boat Rocker Media, Investor Relations, [email protected]
Media Release – May 19, 2022 – Guelph Police – Guelph Police Service
Male arrested in large drugs, weapons investigation
A North York male has been arrested in connection with the largest fentanyl seizure in the history of the Guelph Police Service.
A seven-month investigation which began in early 2021 resulted in the seizure of more than 100,000 doses of fentanyl and four firearms. Several individuals were arrested last fall and others identified as persons of interest as the investigation continued.
On Tuesday, Guelph Police were notified by another police service that one of the males identified during that investigation had been arrested in the Greater Toronto Area and charged with drug offences. The male was transported to Guelph.
A 26-year-old North York male is charged in Guelph with three counts of trafficking in a controlled substance. He will appear in a Guelph bail court Thursday.
Two vehicles stolen Wednesday
The Guelph Police Service is investigating after two motor vehicles were stolen on the same day.
Approximately 7:45 a.m. Wednesday, a male called police to report his 2013 Ford Fusion had been stolen overnight from his driveway in the area of Gordon Street and Hands Drive. Another resident of the same street called police to report seeing a suspicious male checking car doors in the neighbourhood approximately 3 a.m. before getting into the passenger side of a vehicle which left at a high rate of speed.
Anyone with information is asked to call Constable Firas El-Ayoubi at 519-824-1212, ext. 7129, email him at felayoubi@guelphpolice.ca, leave an anonymous tip for Crime Stoppers at 1-800-222-8477 (TIPS) or leave an anonymous tip online at www.csgw.tips.
Approximately 10 p.m. Wednesday, a female called to report her silver and grey 2004 Chevy Silverado pickup had been stolen from her workplace in the area of Paisley Road and Elmira Road South. It was stolen sometime since 12:30 p.m.
Anyone with information is asked to call Constable Adam Kernan at 519-824-1212, ext. 7379, email him at akernan@guelphpolice.ca, leave an anonymous tip for Crime Stoppers at 1-800-222-8477 (TIPS) or leave an anonymous tip online at www.csgw.tips.
Female arrested, held for bail
A Kitchener female who twice missed court dates in Guelph was held in custody to ensure she makes it the next time.
The female was scheduled to appear in April for theft under $5,000 and two counts of failing to appear. A warrant was taken out for her arrest after she failed to show up.
Early Thursday she was arrested by another police service and returned to Guelph. A 37-year-old Kitchener female faces an additional charge of failing to appear and was held to appear in a Guelph bail court Thursday.
Total calls for service in the last 24 hours – 237